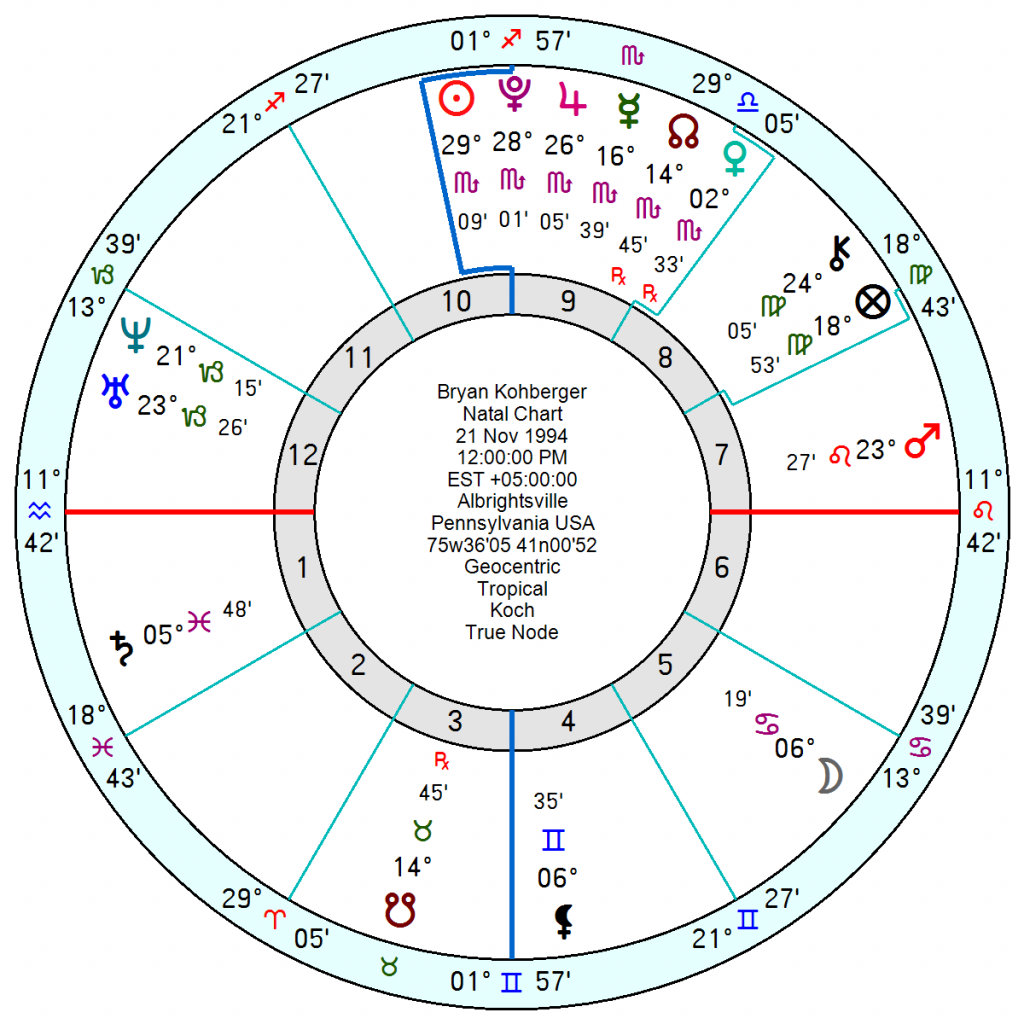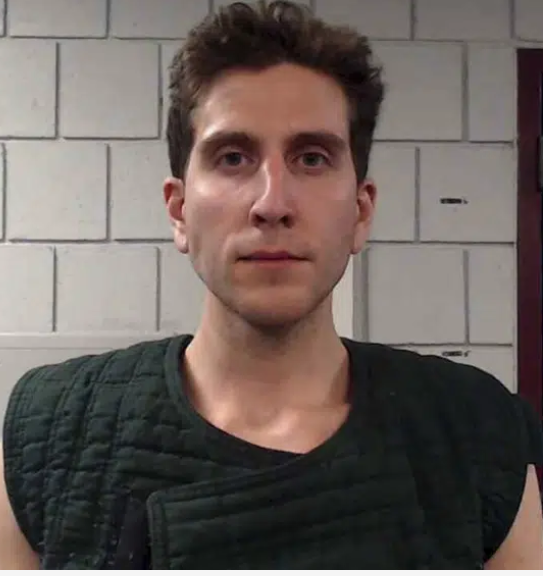 Another mass killing, another perverse and destructive whackjob running amok. Killers charts tend to follow similar astro-patterns but some stand out as particularly notable. Bryan Kohberger just arrested for the knife murders of four students in Idaho in mid November has a chart that certainly makes a statement.
Born 21 November 1994 in Pennsylvania, he is a graduate student at Washington State University's Department of Criminal Justice and Criminology. According to relatives he was an obsessive vegan as a teenager and a Libertarian politically = believes in the rights of the individual to be free from coercive powers of the state.
  He is a Sun Scorpio conjunct Pluto and Jupiter – so super-charged confidence and a belief that rules don't apply to him. All ramped up by his Sun, Pluto, Jupiter and Mercury in Scorpio all being in a volatile, argumentative square to a flamboyant Mars in Leo and sextile a highly-strung Uranus Neptune in Capricorn. He would have problems with authority figures and was sitting on a boiling reservoir of anger.
His Cancer Moon may have been in a Water Grand Trine to Saturn in Pisces trine Venus in Scorpio – Water Grand Trines can be detached from reality, living in their own bubble.
When the murders took place on 13 November, a week before his birthday, tr Uranus was exactly opposition his Mercury; and the transiting Jupiter Neptune in Pisces square Mars was in hard aspect to the Solar Arc positions of his Sun, Pluto, Jupiter, so pumping up his sense of entitlement to do as he pleased. Plus tr Saturn was conjunct his Solar Arc Neptune which would not do much for his grip on his sanity.
His DNA was evidently found at the scene and there may also have been an accomplice but that is not yet clear.