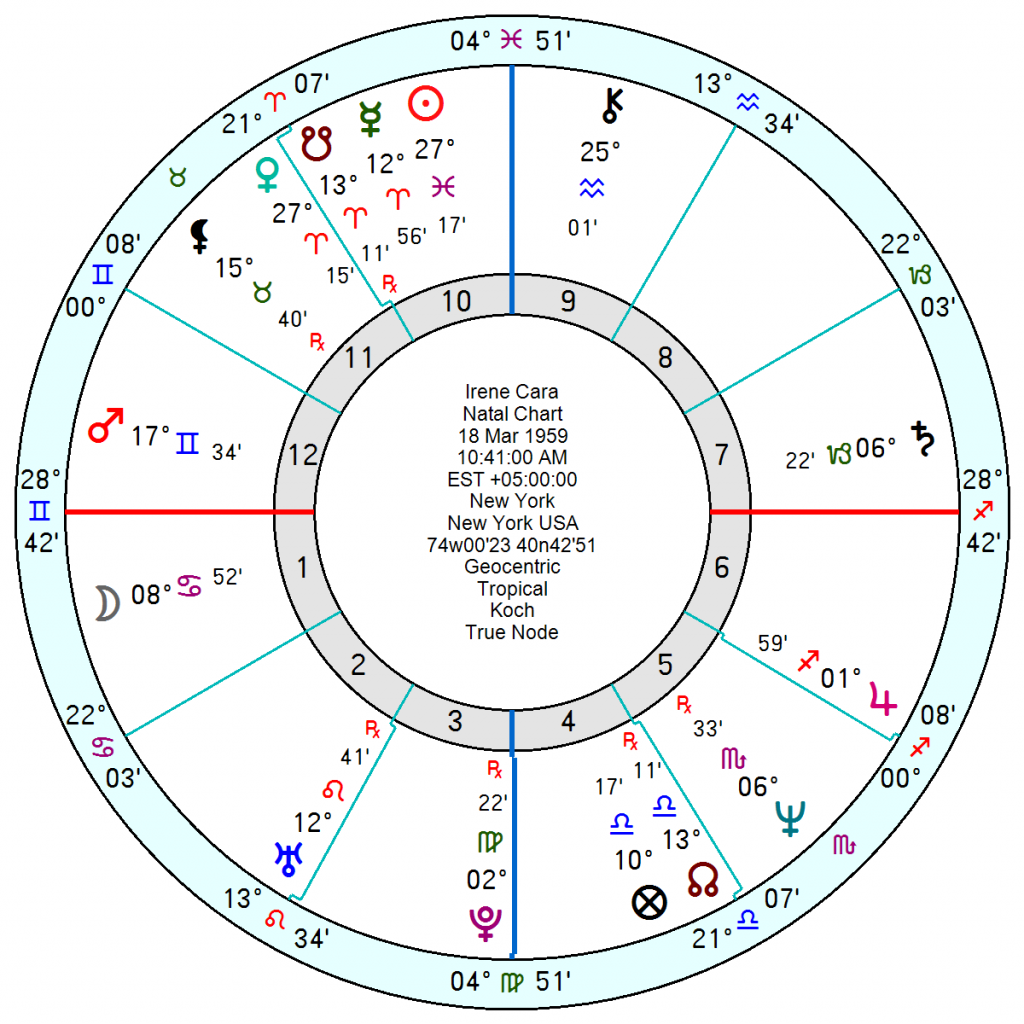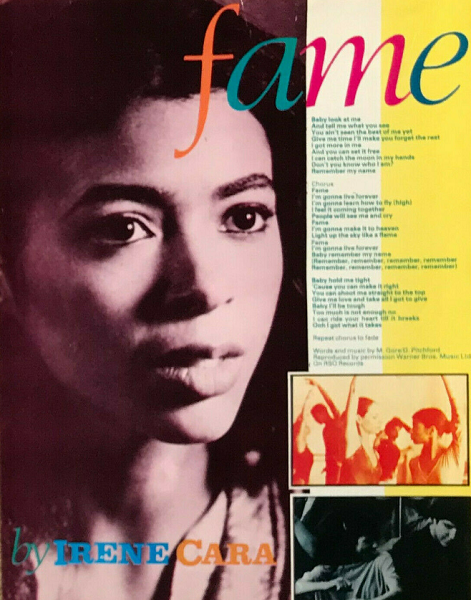 Irene Cara, the singer and actress best known for her title track in the 1980 film Fame, as well as co-writing and singing the smash hit Flashdance has died. She later starred in films opposite Clint Eastwood and Tatum O'Neal.
She was born 18 March 1959 10.41 am New York, the youngest of five with a Puerto Rican father and Cuban-American mother and started her career on Spanish-language television.
She had a 10th house musical Pisces Sun and a creative/musical Neptune in her performing 5th house. Her Mercury in upfront Aries in her career 10th was also highlighted being in an inventive and feisty trine to Uranus sextile Mars; as well as on the focal point of a resourceful and ambitious Cardinal T square to Moon in Cancer opposition Saturn. And to add to all of that she had a confident, determined Pluto square Jupiter – she was quite a force of nature.