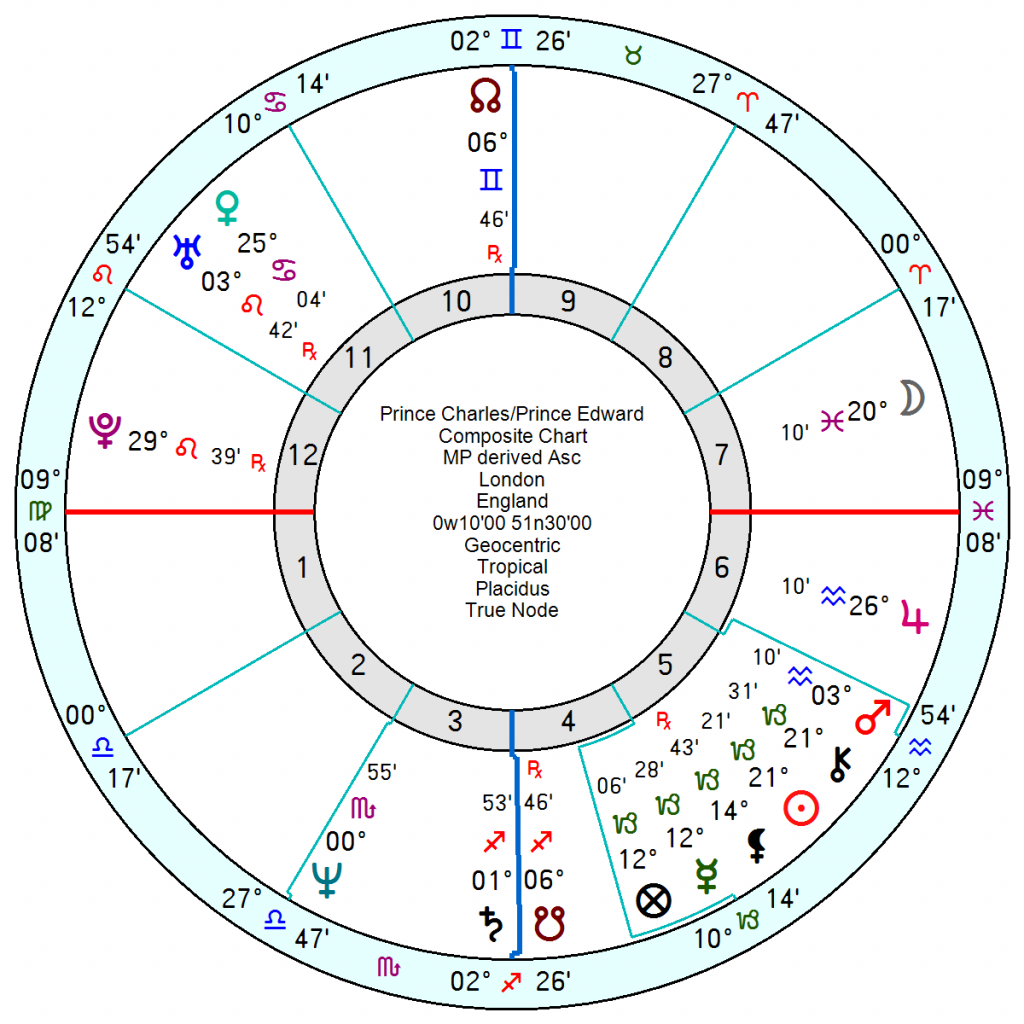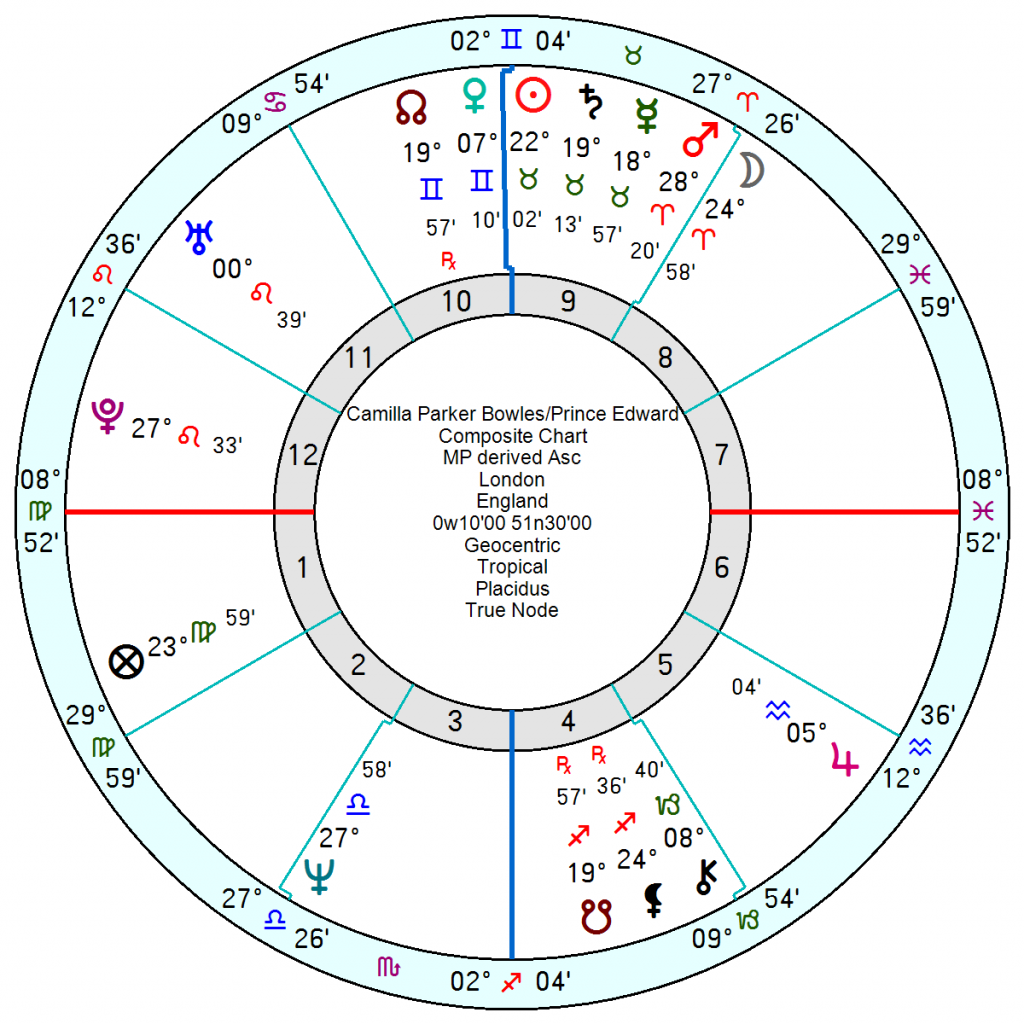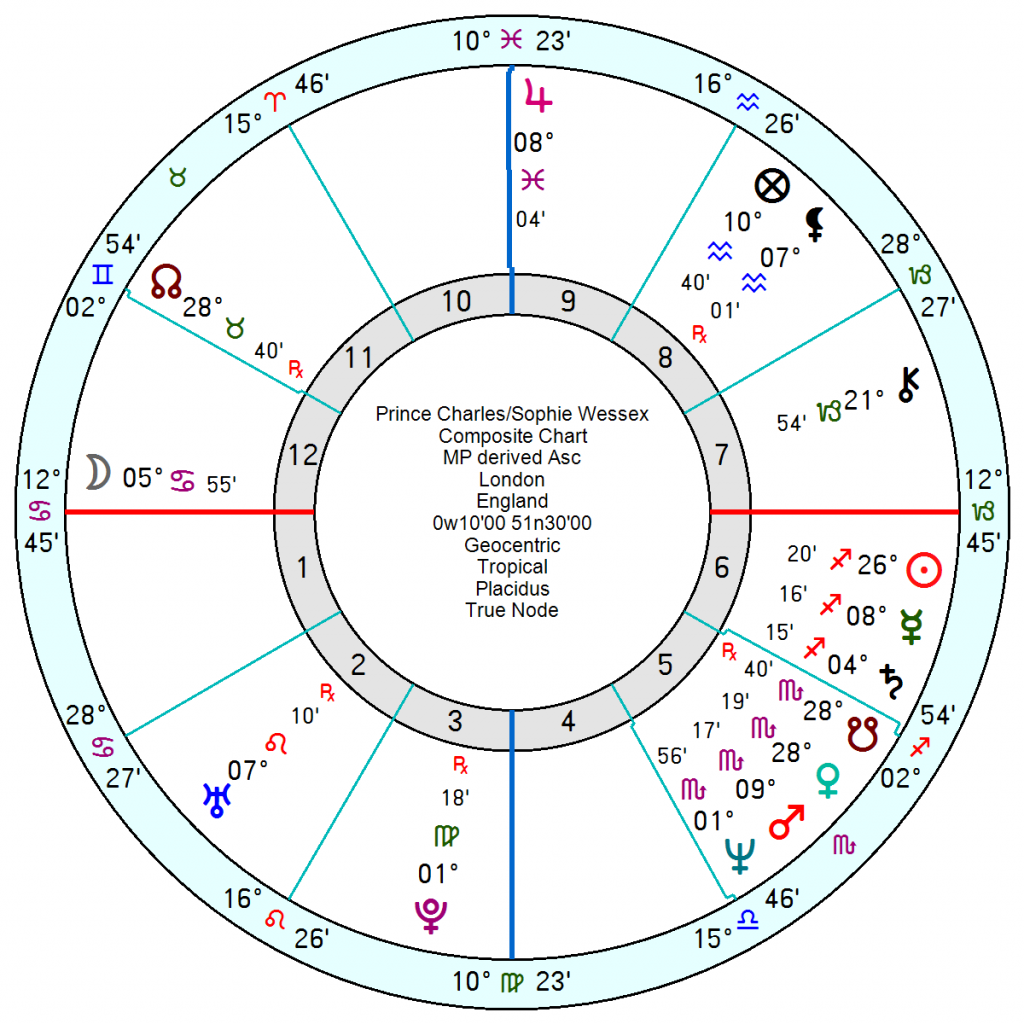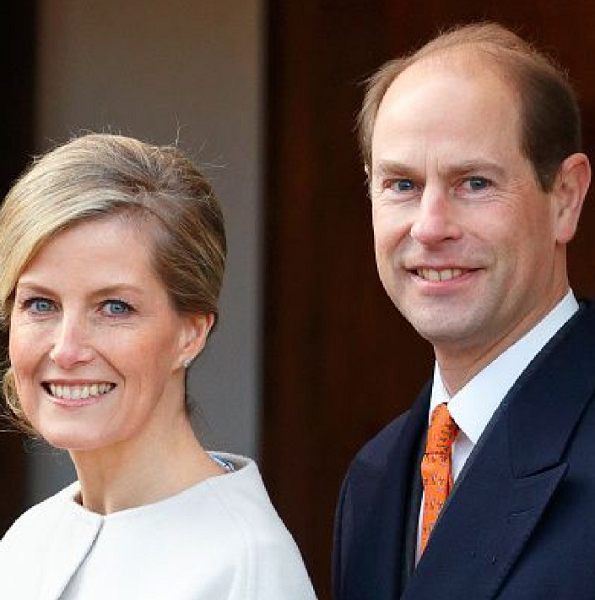 King Charles' slimmed down monarchy appears (according to heavily leaked rumours) to include withholding the title of Duke of Edinburgh from Prince Edward, despite it being promised by his parents, in favour of Princess Charlotte. The argument put forward being that she is second child to the heir and could even conceivably accede to the throne and the title of Duchess of Edinburgh was held by the Queen herself after her marriage.
The astrology certainly indicated increased tensions with the Wessexes so what lies ahead does not suggest future decisions will be received amiably.
Charles' Scorpio Sun is square Edward's Saturn in Aquarius so there would always be a distance between them, not the least because of the considerable 15 year age gap. Their relationship chart has a jostling-for-the-upper-hand Jupiter opposition Pluto in a chained-together and resenting-it square to Saturn. Plus an uncompromising and explosive Mars opposition Uranus square Neptune. They were never natural allies.
Their relationship was under considerable stress over Charles' divorce from Diana so there may still be resentment lingering from old slights which Charles' Scorpio Sun won't let go.
If anything Camilla's relationship with Edward is even trickier, chillier and running at cross purposes, more so than usual over the next two years plus.
Sophie is disappointed in Charles' decisions ahead and devastated by the change from her recent elevation as Queen Elizabeth's confidante with no joy from Camilla either.
Both Edward and Sophie also look uncertain and under-supported in their relationship with Prince William, who seems to be taking a firm position on many Royal matters.
  Family cross-currents are bad enough in a normal brood and heightened many-fold amongst the Royals. Charles is notoriously thin-skinned and can be petulant. While slimming down is a good idea, the Wessexes do pull their weight in endless ribbon-cutting, hand-shaking events and there won't be enough of the inner circle to cope if the shrinkage goes too far.