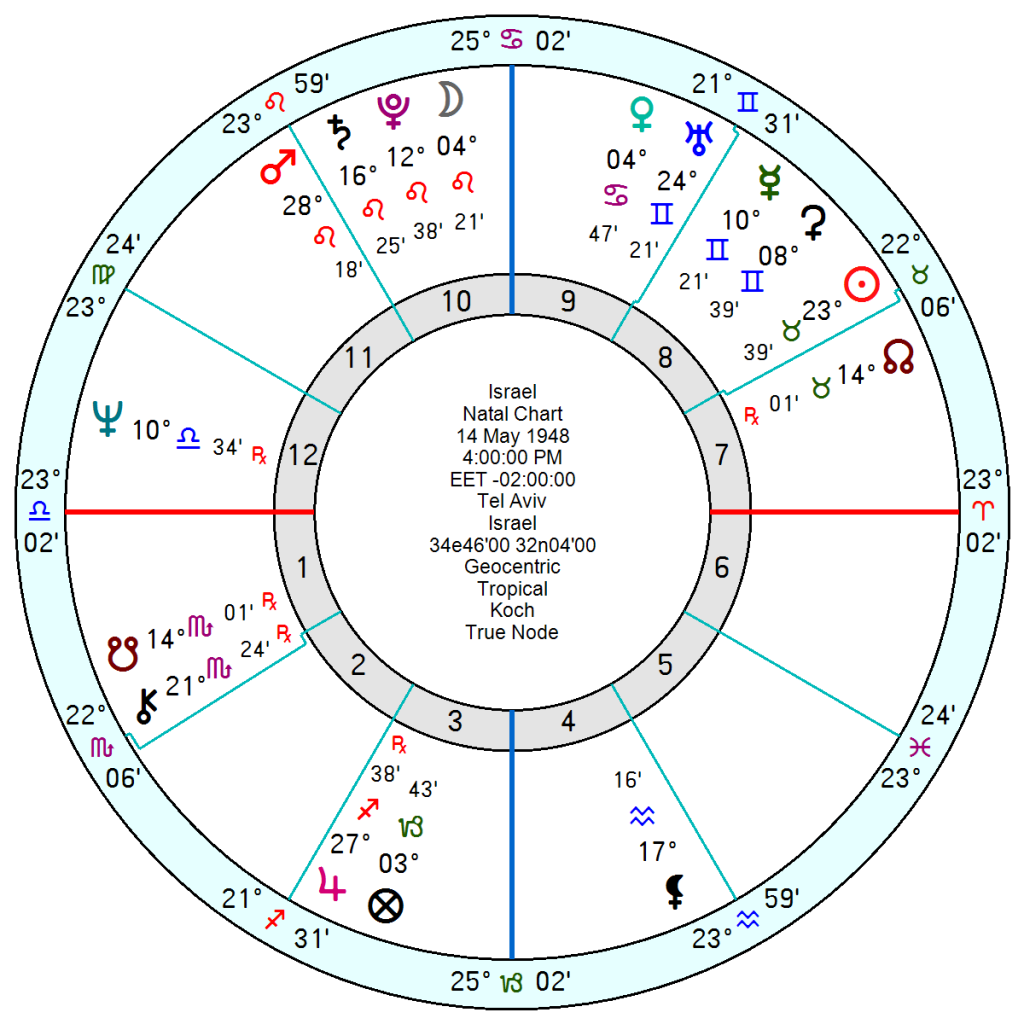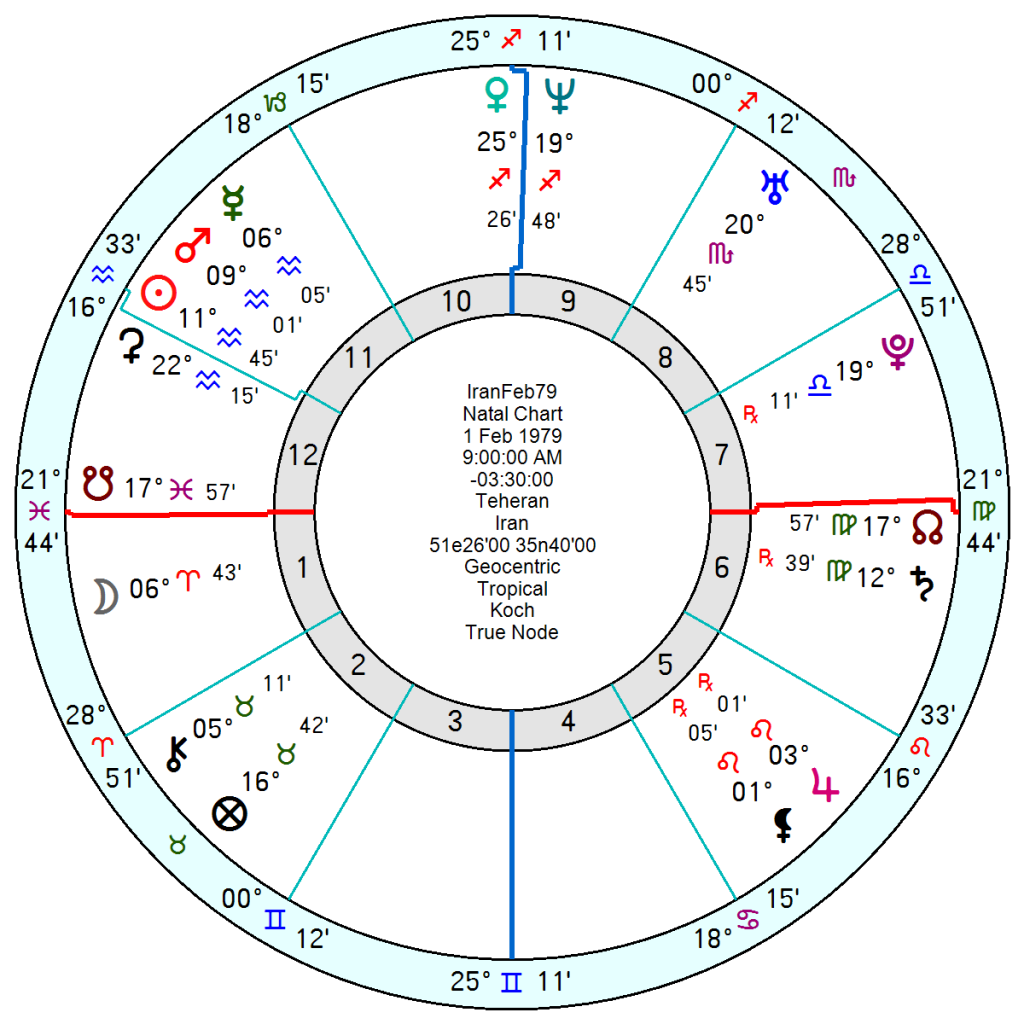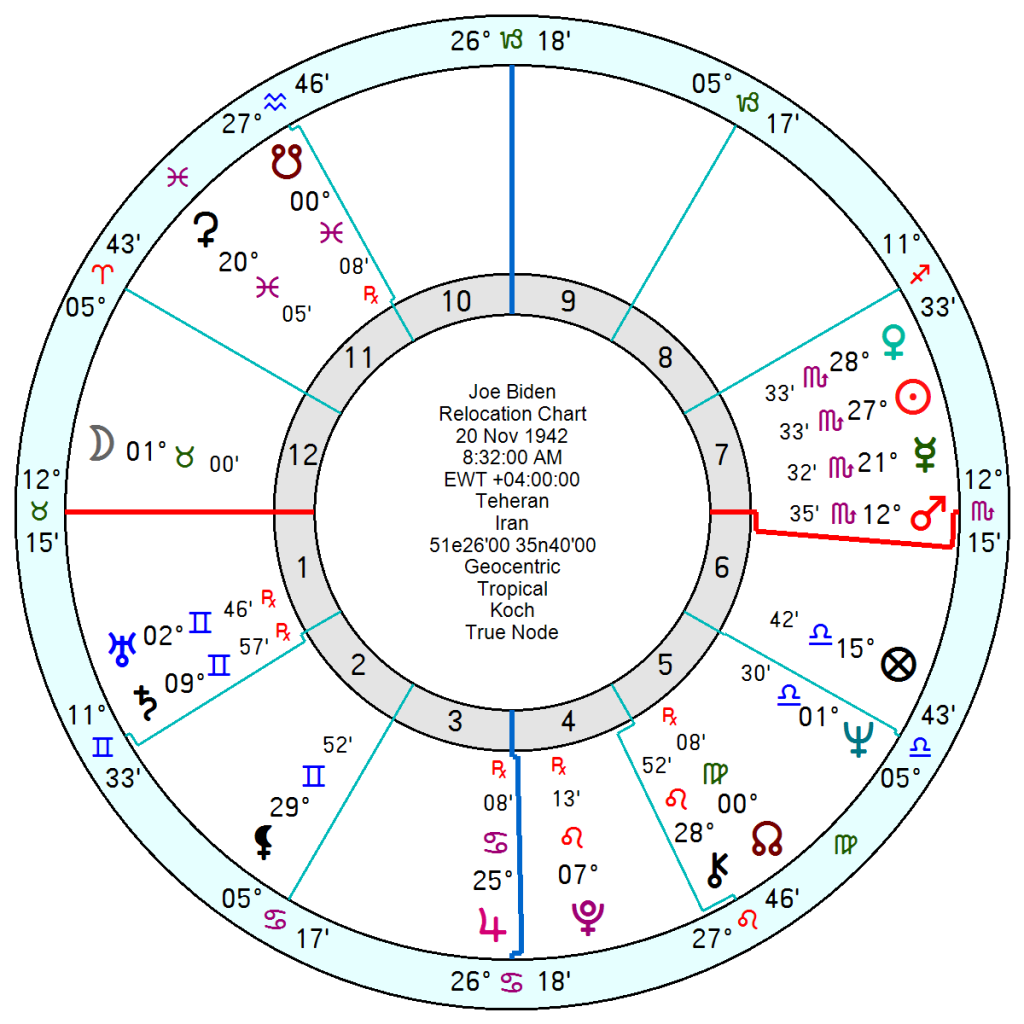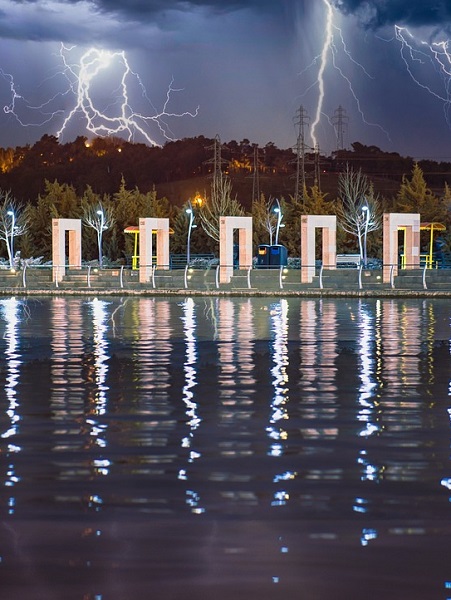 The winds of change in the Middle East appear to have brought together a troubling alliance of Iran, Syria, Hamas, Hezbollah and Islamic Jihad. 'This axis of antagonists has rarely cooperated so directly in the past' and is raising fears in Israel of an outbreak of war in the region. One political commentator said that Tehran was boosting its presence in Syria and Lebanon with these links in order to create an "effective deterrence belt" around Israel. "The presence in Syria and Lebanon is to a large extent a defensive posture, deterring not only the Israelis but by extension the Americans from taking military action against Iran."
Benjamin Netanyahu's chaotic right-wing coalition has inflamed Muslim/Palestinian feeling within its borders and is struggling to maintain its authority in Israel.
The Israel country chart is a good deal more troubled ahead than that of Iran – see previous posts 27 March 2023 and 30 December 2022. Neither Iran chart, 7 October 1906 and 1 February 1979, is flagging up anything too stressed ahead. Though the Iran/Israel relationship chart hints at aggravation this year and turbulence in 2024/25. A similar timeline is indicated in the USA/Iran relationship charts with uncertainty and concern this year, escalating in 2024/2025.
Iran and Afghanistan do look to be locked in combat in 2025/26.
The Solar Eclipse of October 2024 in Libra is pointed up in several charts as significant. By that time tr Uranus in late Taurus is trine Pluto giving rise to movements pressing for change to the old order. By 2025 Israel has tr Uranus square its Mars which could be potentially violent.
 2024/2025 will bring a few sobering moments between the USA and Israel with the old rock-solid affinity being less robust than before.  Although on Joe Biden's astrocartography  Teheran does put Mars exactly on his Descendant so it is one of his diplomatic and warzone hot spots.