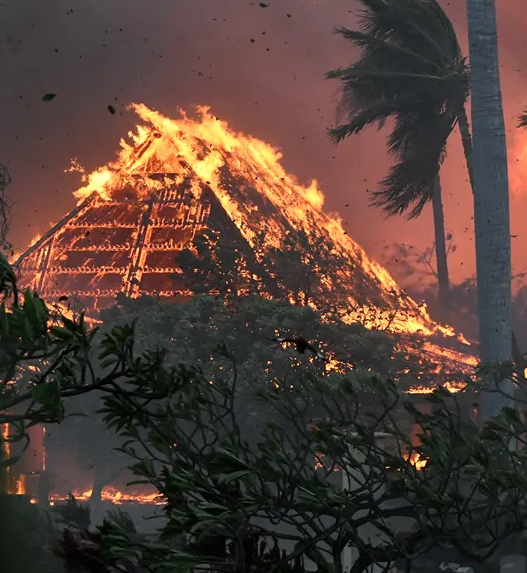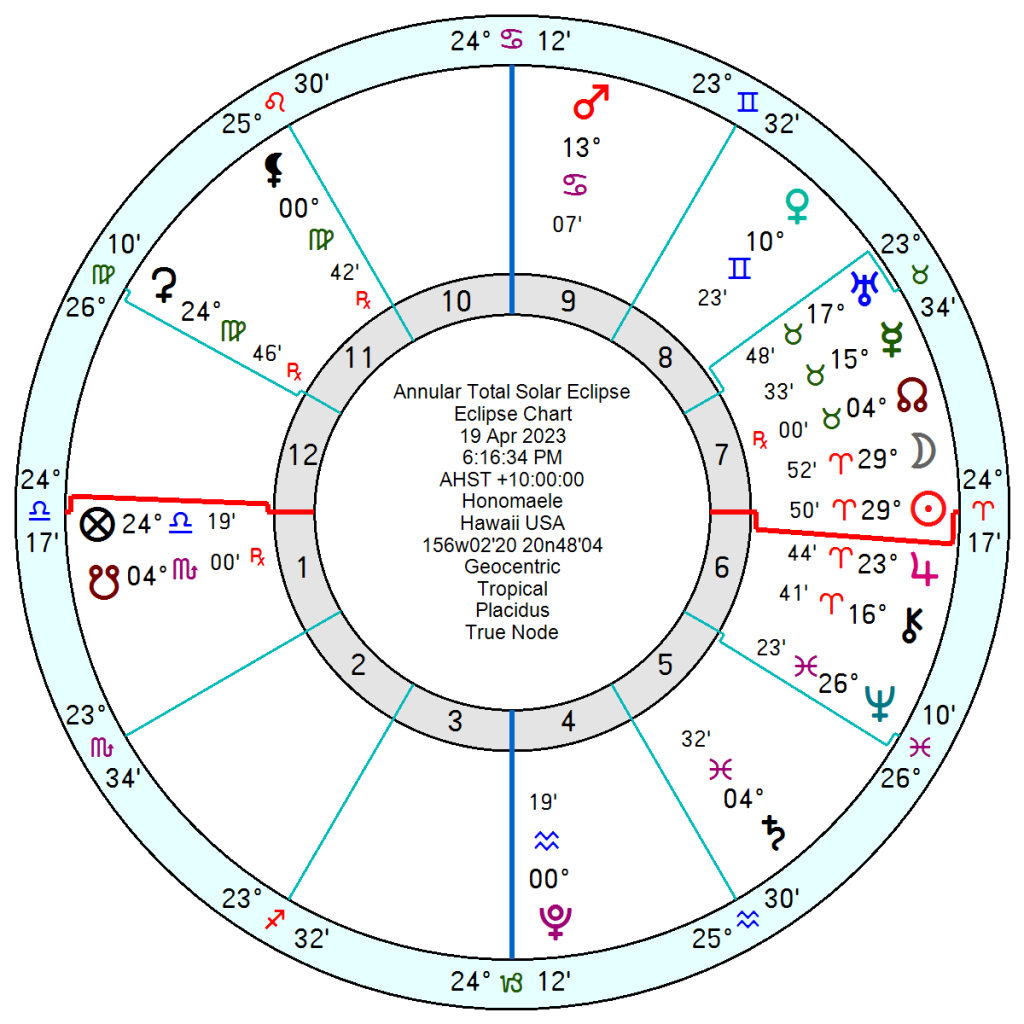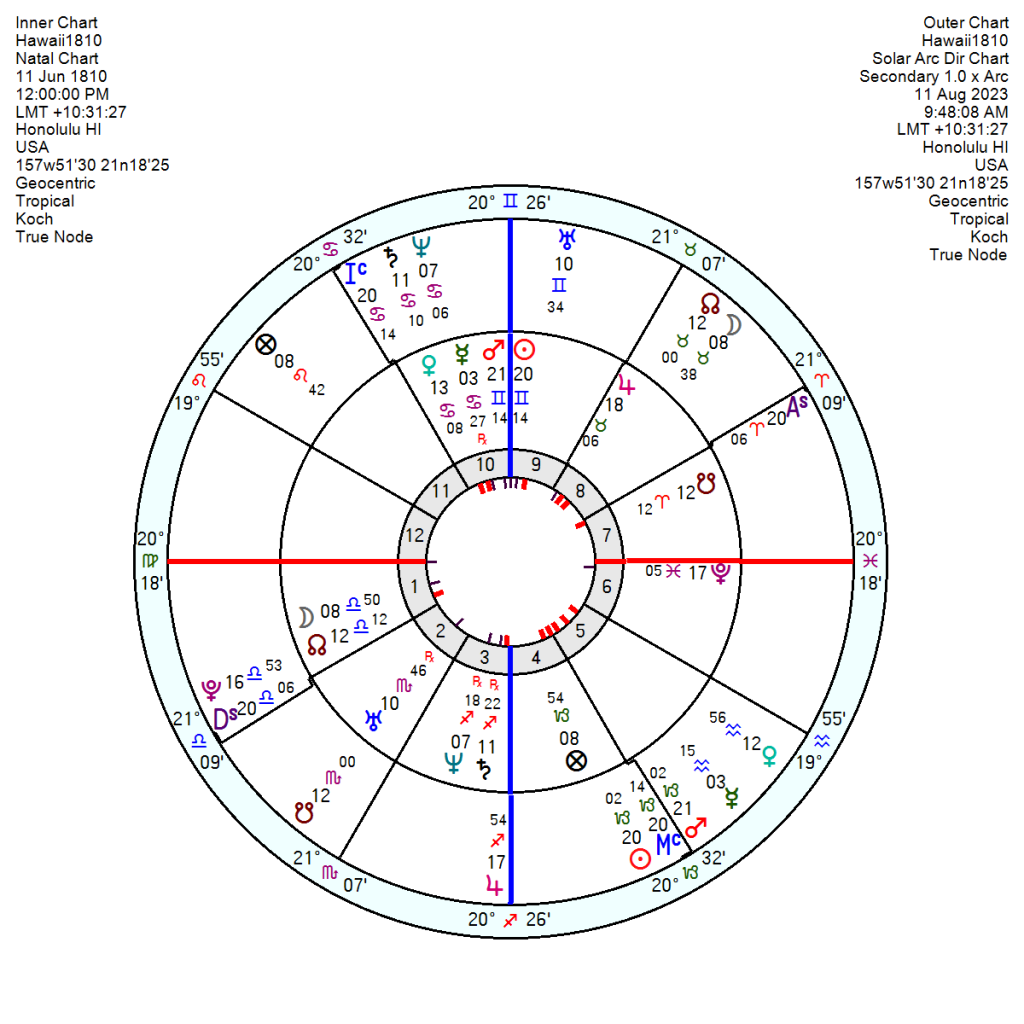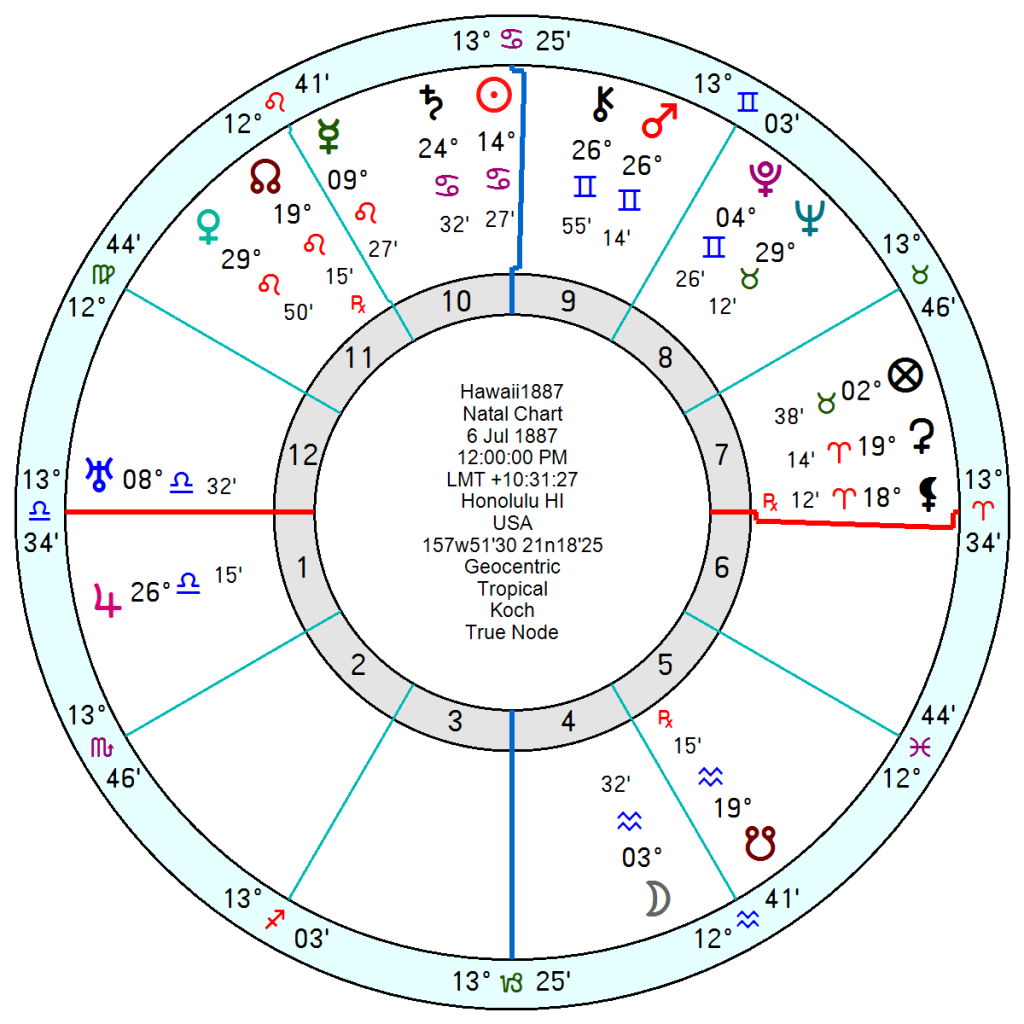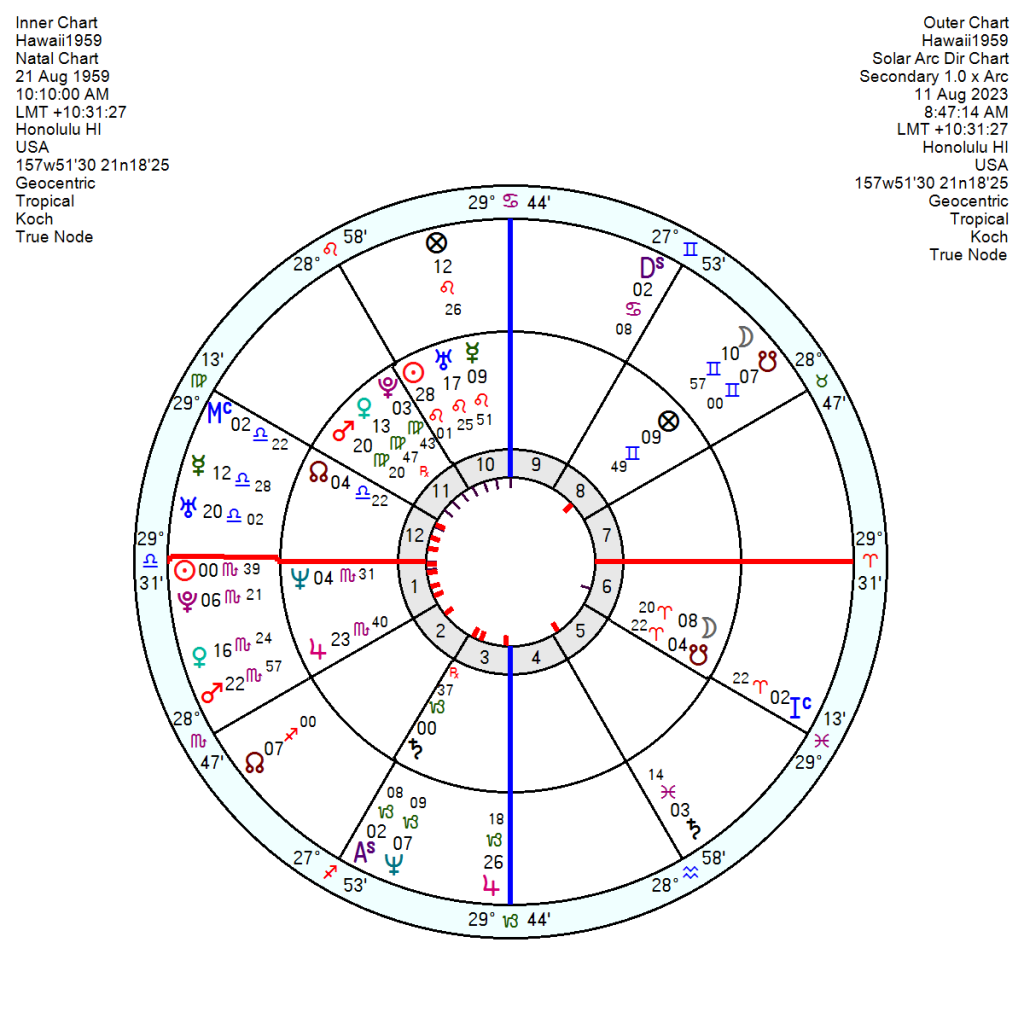 Hawaii is facing the largest natural disaster in recent times as Hurricane Dora fuelled wildfires which have left 53 dead so far and 1000 missing. Tourists were forced to jump into the sea and tread water for hours.
The recent Aries Solar Eclipse conjunct Jupiter is sitting on the Descendant axis located to Hawaii. Planets close to the axis usually suggest a country in line for a crisis of sorts and while Jupiter is traditionally regarded as benign if not lucky, it often appears around disaster events.
  In negative mode Jupiter leads to intemperance and over abundance, an over-the-top excessiveness which knows no limits. In mythology Zeus, usually aligned with Jupiter, is known for his powerful temper. When angry, he became destructive, hurling lightning bolts with such ferocity that they caused violent storms, wreaking havoc across the earth. Jupiter was close to the Midheaven from the 9th when 9/11 started and close to the USA Cancer Sun as well.
Hawaii became a USA state on 21 August 1959 at 10.10am Honolulu which gives a 29 degree Libra Ascendant, exactly the same as the April Eclipse New Moon. So significant changes to its image were to be expected.
 Previous Hawaii history is chequered although 11 June 1810 is a key marker as is the constitution of 6 July 1887, which did hand power to some westerners but also stripped the monarch of his absolute powers.
All three charts have prominent Jupiters – the 1957 chart with a Leo Sun square Jupiter. The 1810 chart has Jupiter opposition Uranus, which has moved by Solar Arc to have SA Jupiter square Pluto this year and oppose Sun Mars in the next three/four years. The 1887 chart has Jupiter in Libra square Saturn and trine Mars sextile Venus – and its Jupiter was triggered by the recent Aries Eclipse.
Jupiter could also point to Hawaii's sun-drenched, sociable, laid-back image as a tourist destination.
But it is clearly susceptible to excess running rampant as well.
On the 1959 state chart the next two to four years look tricky as Hawaii faces a mammoth reconstruction effort. Tr Saturn opposes the Pluto this year and Venus Mars in 2024. With uncertainty in 2025 as tr Neptune Saturn squares the Saturn and tr Uranus squares the Sun for forced changes.
The combination of drought and hurricane force winds is lethal.