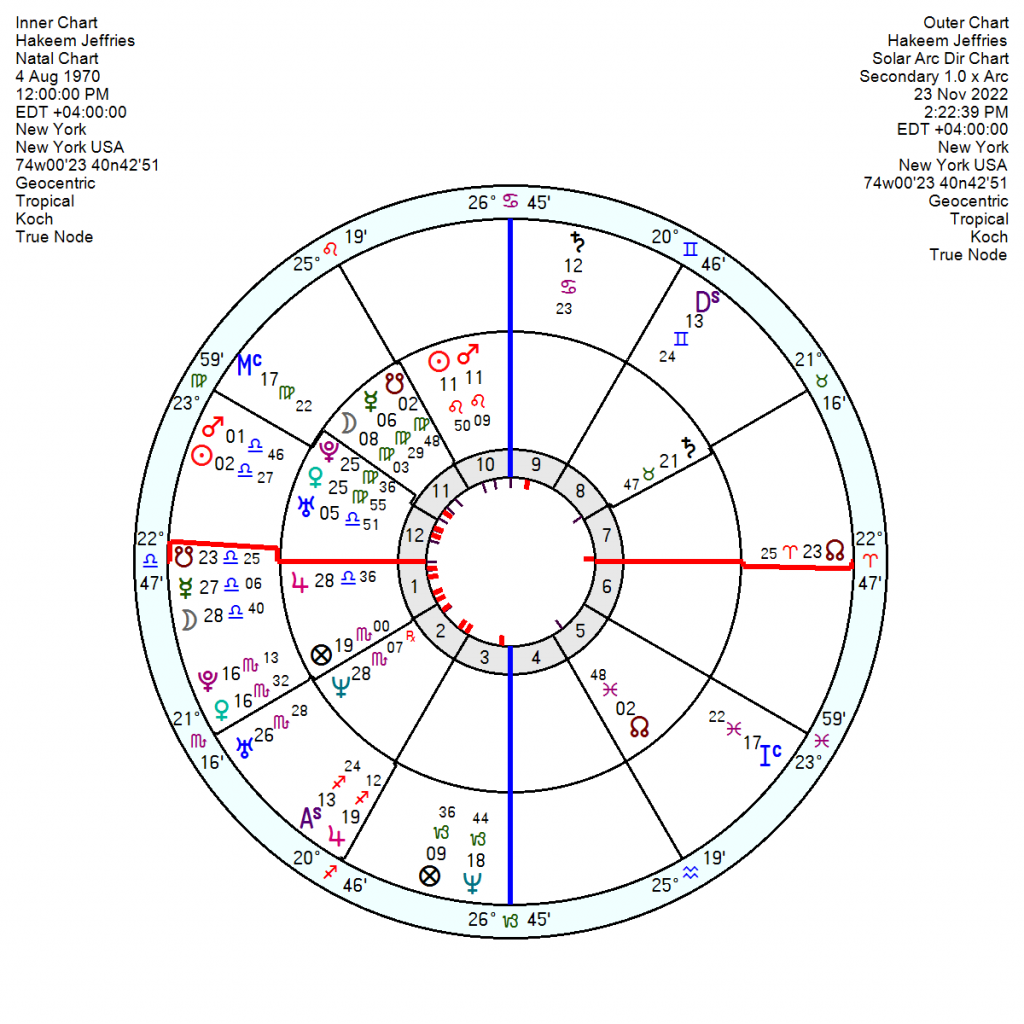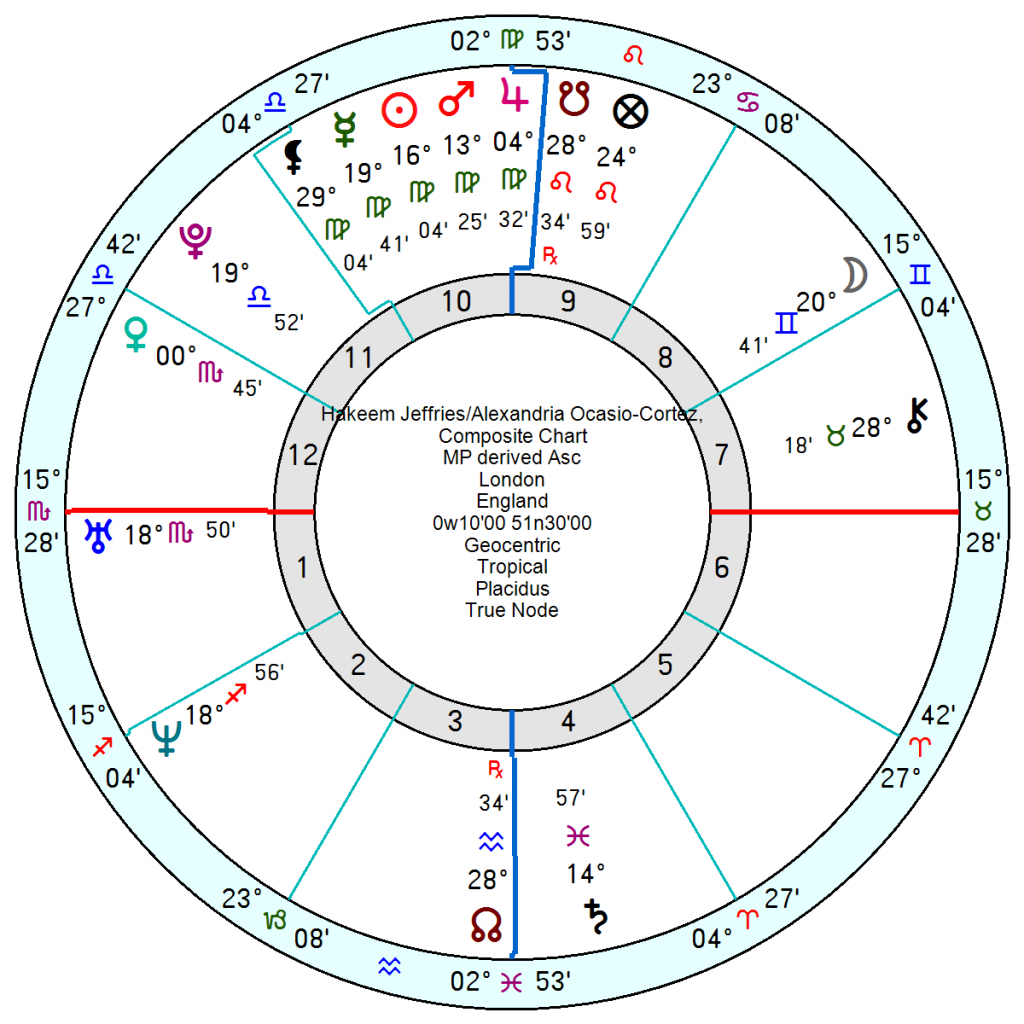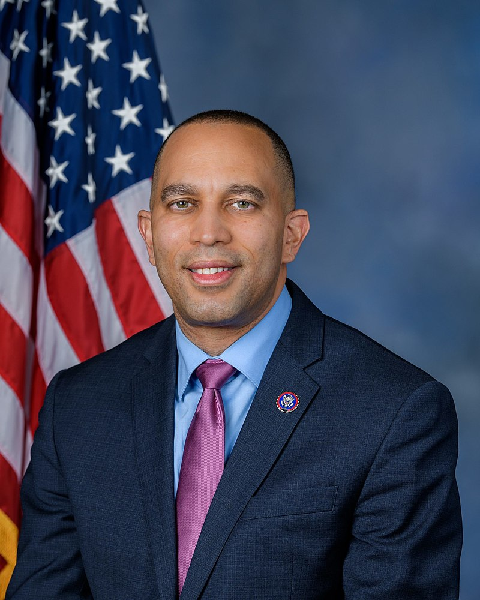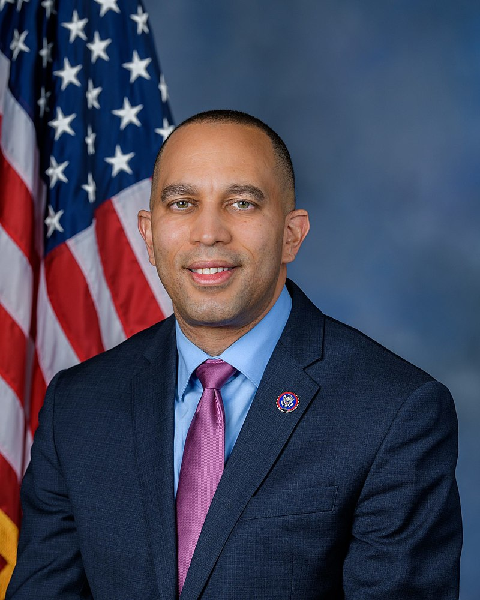 As Nancy Pelosi exits stage left having been the first woman elected Speaker of the US House of Representatives, she has endorsed as her successor Hakeem Jefferies who could become the first person of colour to lead a political party in either chamber of Congress.
   Born 4 August 1970 in New York with a social worker mother and a substance-abuse counsellor father, he attended local state schools and studied law at university. He acted as one of the prosecutors in Donald Trump's first impeachment trial. Even if he succeeds Pelosi in leading his party in the lower chamber of Congress, he is unlikely to seize the Speaker's gavel for at least two years.
He is said to be a unifier though he will have problems with an increasingly vocal progressive wing of the Democratic party, spearheaded by Alexandria Ocasio-Cortez. They have sought to paint Jeffries as a member of the establishment.
He is a flamboyant Sun Mars in Leo though his ostentatious traits will be damped down by Saturn in Taurus opposition Neptune and trine Pluto Venus in Virgo. He also has his Mercury and Moon in Virgo.
  He is in a successful phase with tr Pluto square his Jupiter through 2022/23 though it does not meet the exact aspect again until January 13 2023 but will certainly see him buoyant as the new term gets underway.
He's not an easy fit with Alexandria Ocasio-Cortez, with their relationship chart having an argumentative composite Sun Mars opposition Saturn and square Neptune which certainly suggests a good deal of aggravation and distrust.