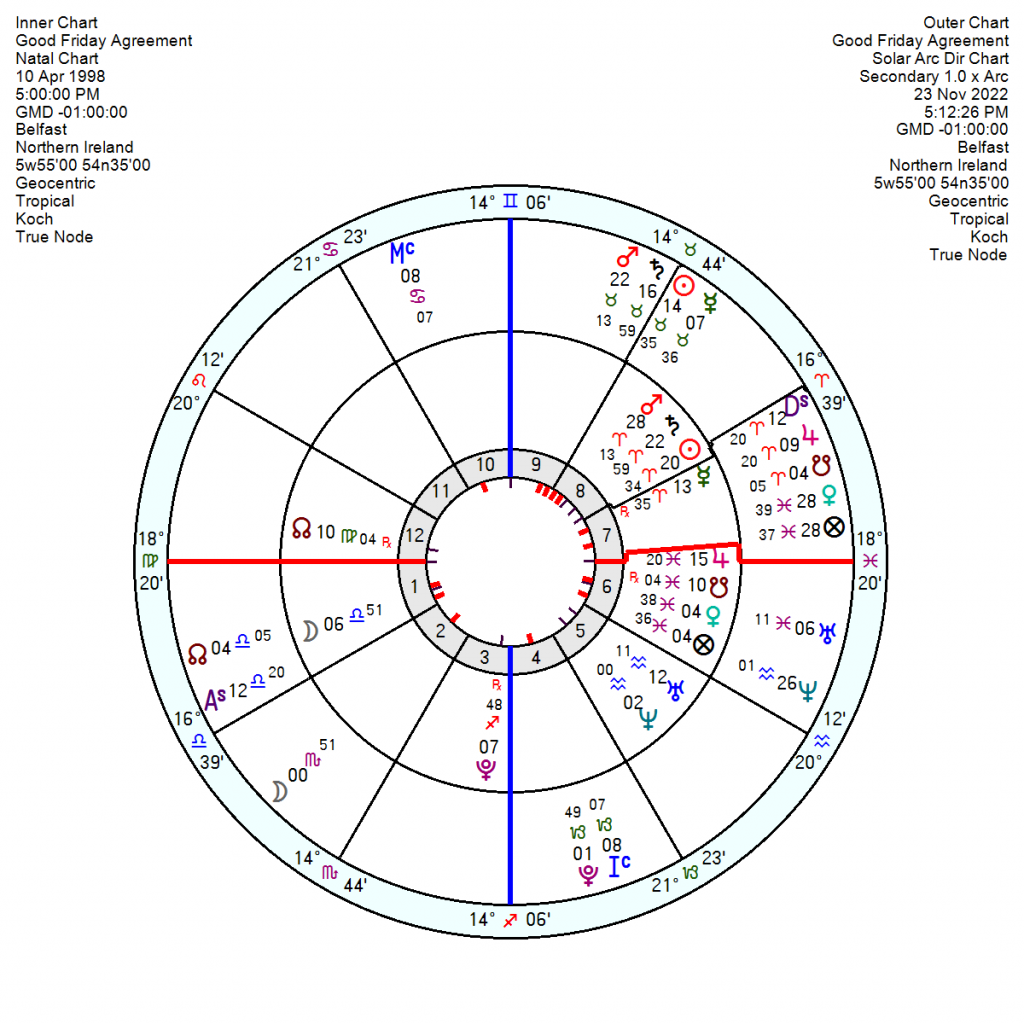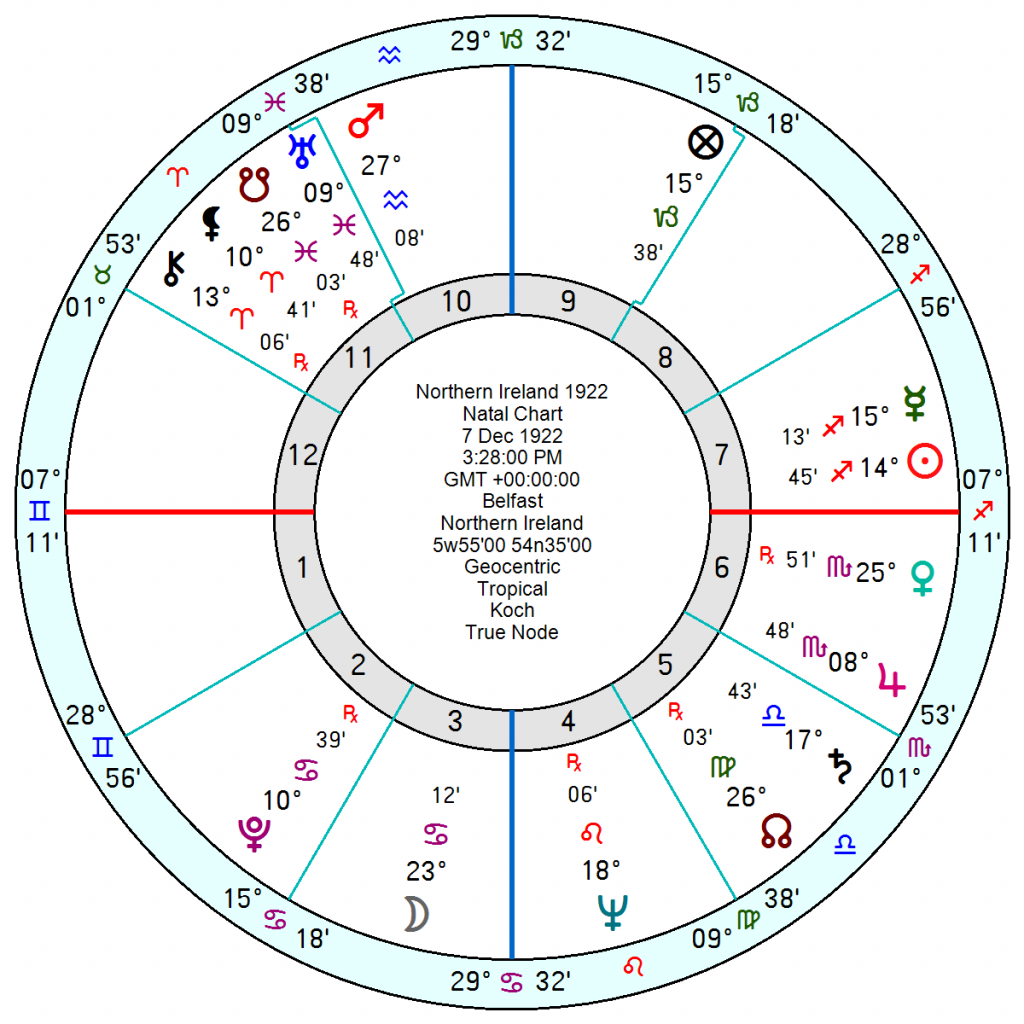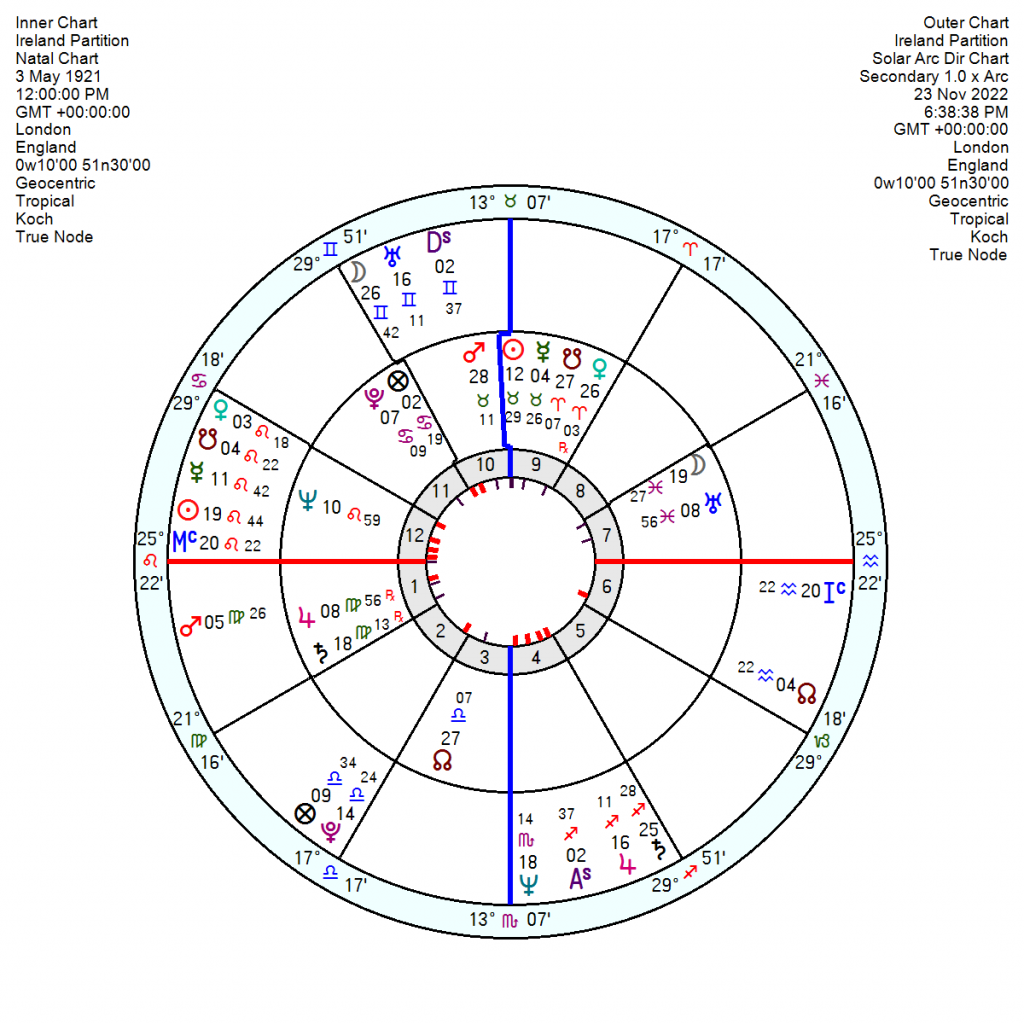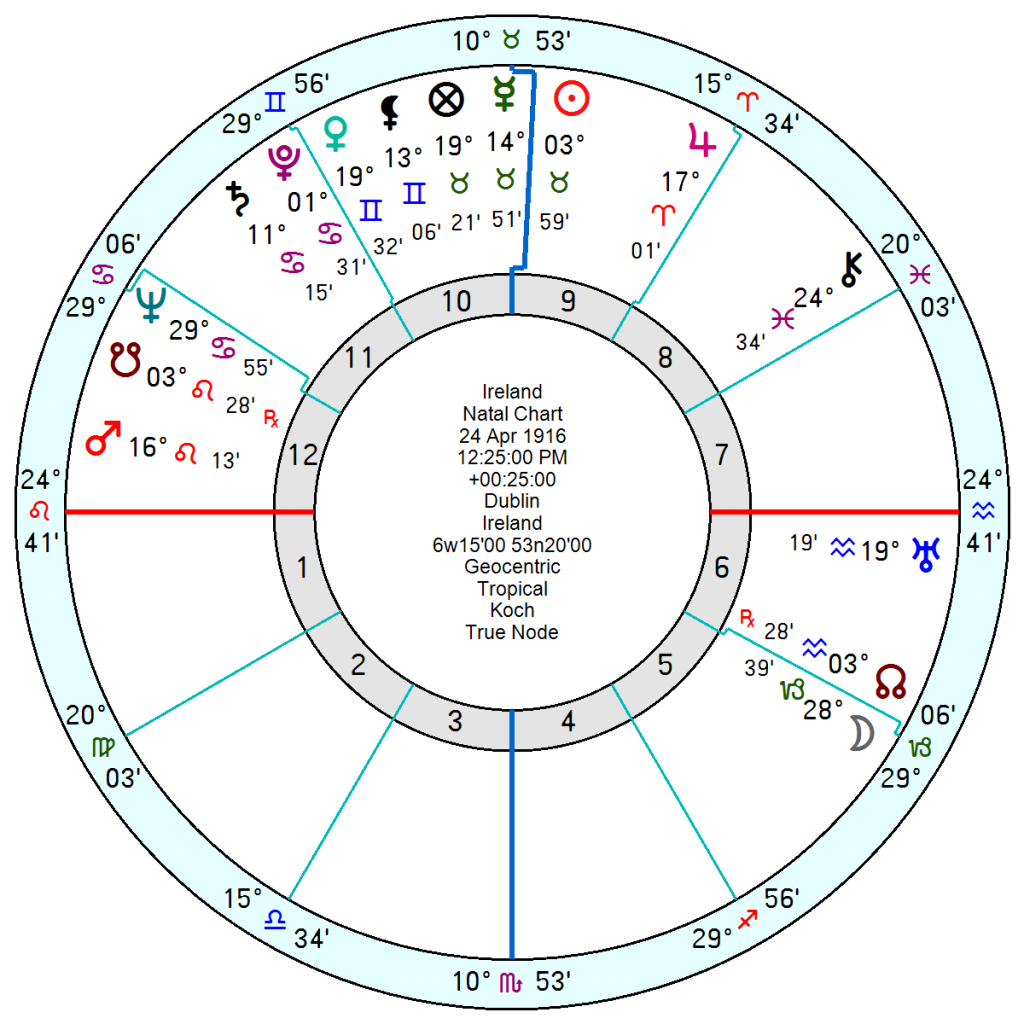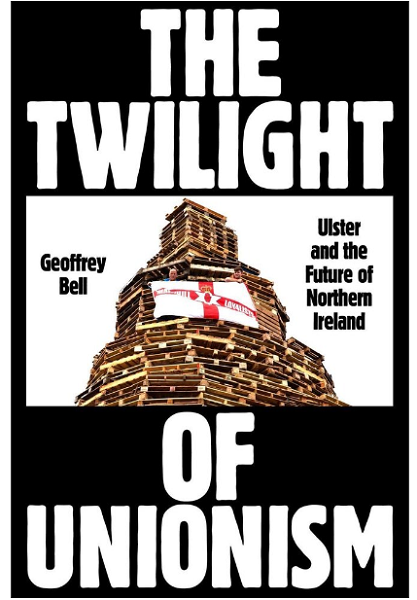 The insurmountable problem of the Northern Ireland Protocol will be resolved Rishi Sunak blithely assured Joe Biden by the anniversary of the Good Friday Agreement next April. No details were forthcoming about how and given the intransigence of the DUP, never mind the EU, there seems little likelihood of flexibility on either side.
The Good Friday chart does have Mars in late degree Aries catching the trapped, frustrating square from tr Pluto through till late 2023 which looks ominously blocked.
  The Northern Ireland 7 December 1922 3.28pm Belfast chart looks rattled in early 2024 with the Solar Arc Mars square Uranus which could provoke outbursts of violence; with more shocks and over-reactions in 2024 with tr Uranus square the Mars, which could also have financial implications with the NI Venus being tied in.
There is an argument that Unionism is dying. A 2021 poll showed only 11 per cent of voters would oppose a united Ireland with 30 per cent in favour plus a good many don't knows. At the recent elections, for the first time Sinn Fein polled more votes than the Unionists.
It would not be an easy transition given the amount of bad blood and actual blood that has flowed and the red-necked dogmatism of the true-believer unionists. But it may come eventually.
The DUP are a motley crew with a former leader being a creationist and the present one having voted against the Good Friday Agreement. They are anti same sex marriage and abortion rights as well as being climate change deniers and regularly sabotage the workings of the assembly.
    The Partition of Ireland happened on 3 May 1921 with a Taurus Sun square Neptune; and on a Jupiter Saturn conjunction in Virgo opposition Uranus. Once tr Uranus clears the square to the Mars by 2025 there may be less heat and it moves towards a Uranus Return by 2028 which could be an indicator of a return to status quo.
Whether the Republic of Ireland would welcome with any relish taking on board 'hundreds of thousands of embittered, alienated and demonstrably violence-prone Northern Protestants' is another matter.
But over the longer term attitudes may change. In 2025/26 tr Pluto will square the Republic of Ireland Taurus Sun – 24 April 1916 12.25pm Dublin, which will certainly bring considerable changes under pressure. And before then tr Pluto will oppose the Ireland Neptune which will soften up the mood, mainly through confusion.
It seems unlikely and maybe I'm naive but I cannot believe the Cromwellian bigots both amongst the Northern Ireland protestants and the right-wing Tories can cling onto their flat earth beliefs and still be in a position to stop progress and détente.