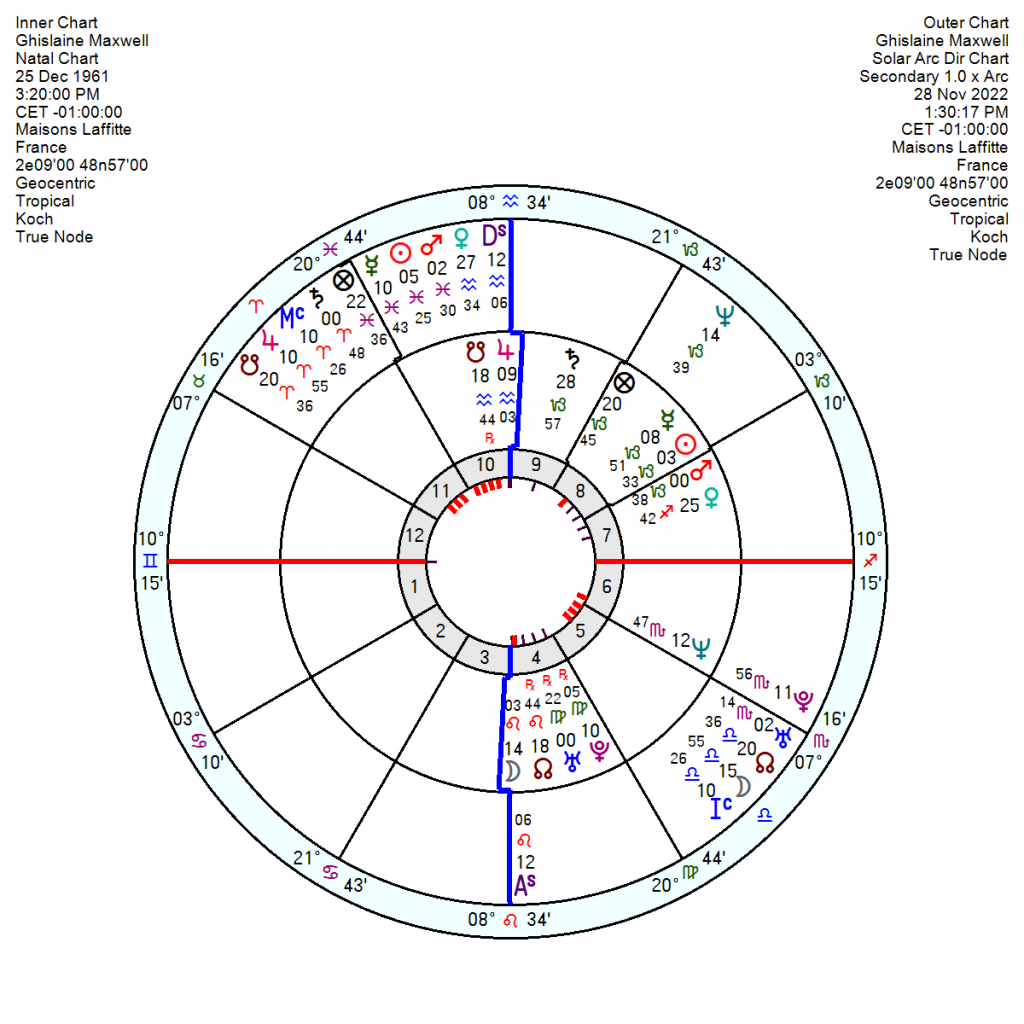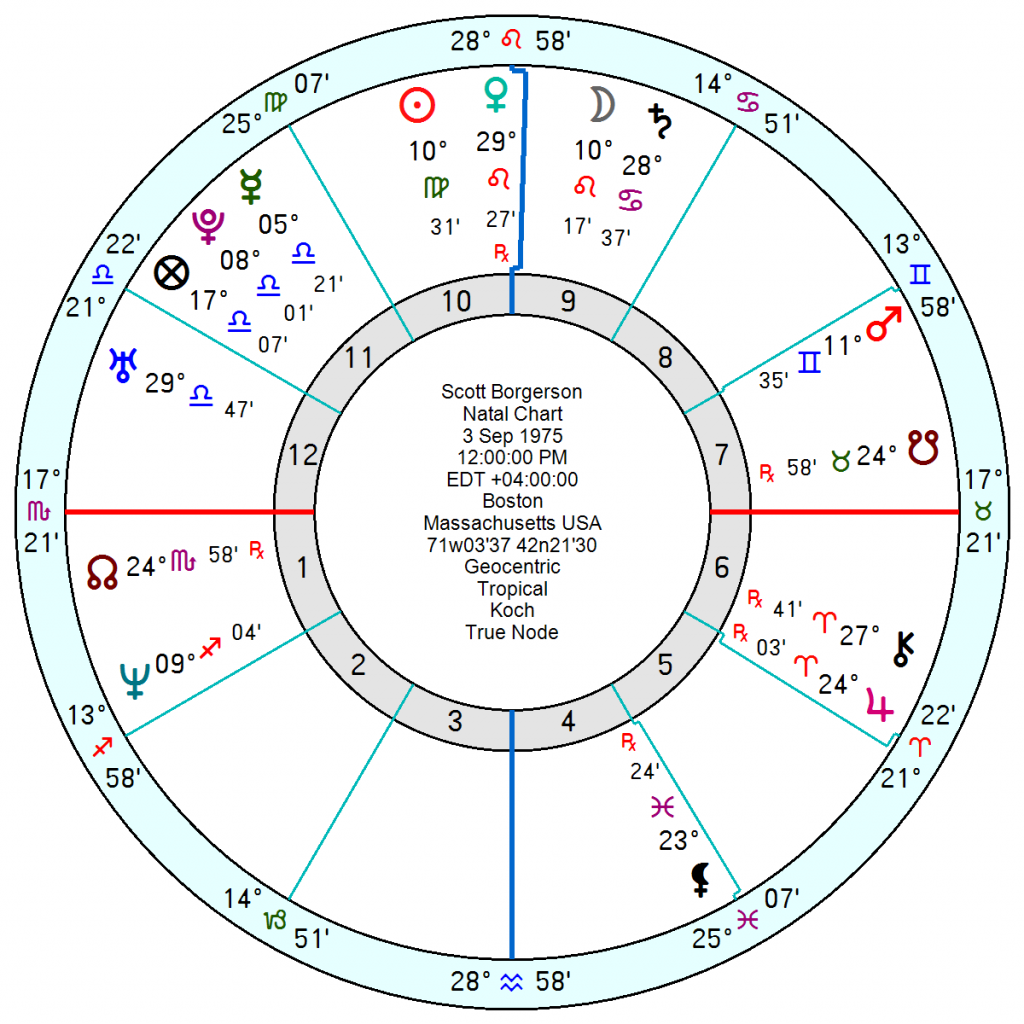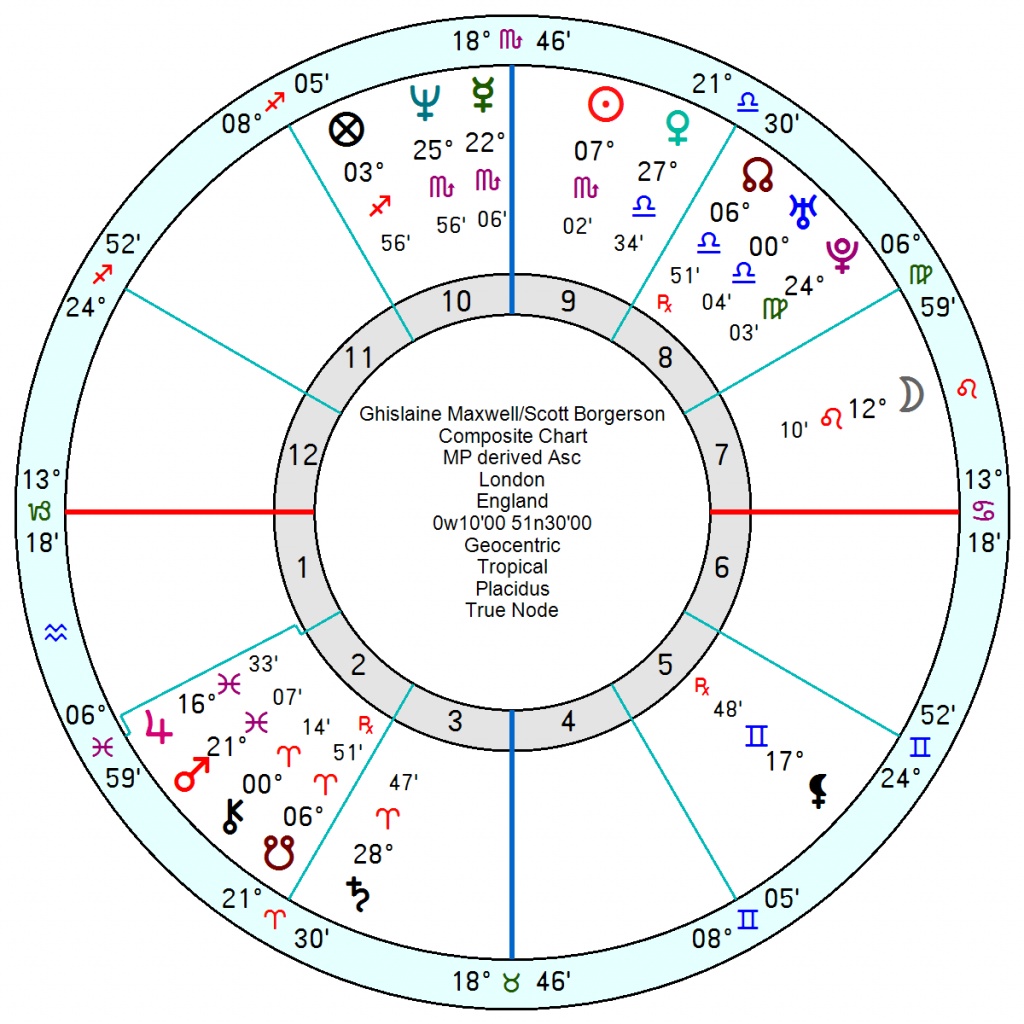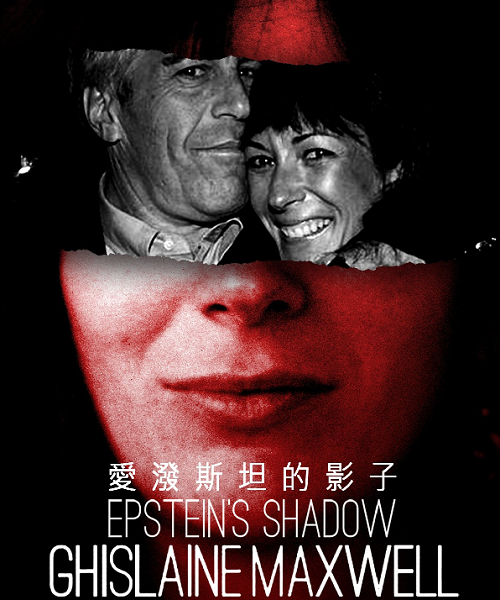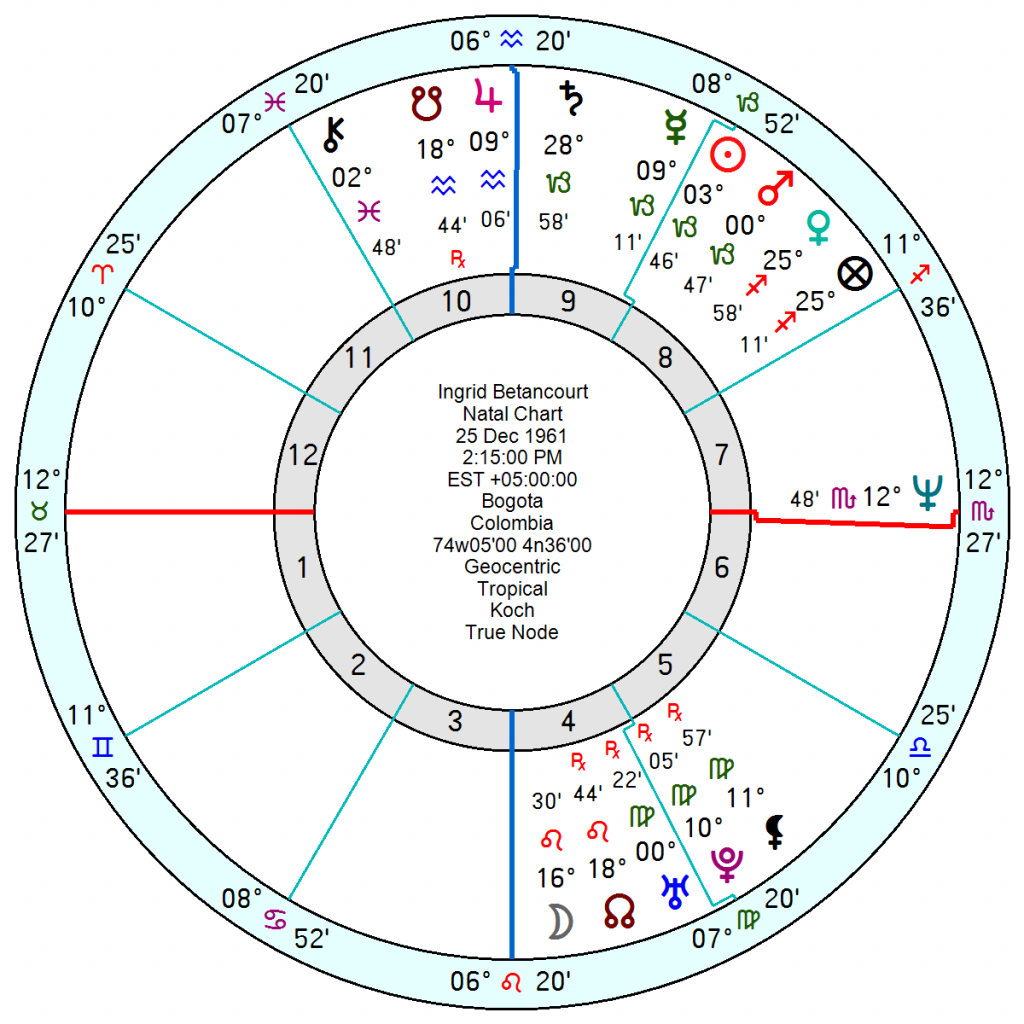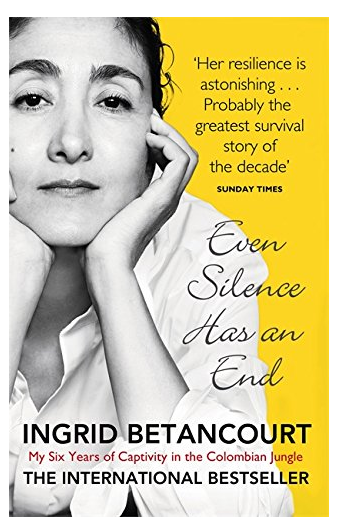 Ghislaine Maxwell appears to be lurching from one catastrophe to the next with reports that her appeal against her 20-year jail sentence for sex trafficking will collapse after her estranged husband has refused to pay her legal fees. Scott Borgerson apparently controls her fortune after she transferred £20 million into a trust fund before her 2020 arrest in. Her appeal must be filed by the end of January.
He broke off their relationship by phone, did not visit her in jail and refused to attend her trial. Friends have suggested he is trying to force Maxwell to improve his payoff in any divorce settlement. "Her brothers were astonished to find out that not only was she married, but she had made all her money over to Scott," a source close to the family said.
Two sets of lawyers have indicated they are pulling out.
Her father Robert Maxwell, 10 June 1923, was a monster – Mars Pluto in Cancer square Saturn. And Epstein, 20 January 1953, was a different kind of awful – Mars Venus in Pisces trine Uranus with a Sun square Saturn Neptune. Both had indulgent Jupiters in Scorpio and Taurus respectively which would feed her Leo Moon's need for a grandiose lifestyle. But she doesn't seem to have gained any insight along the way.
She does have an 8th house Sun, Mars, Mercury in Capricorn so her life will have been a series of dramatic events, ferocious compulsions driving her into situations over which she had little understanding. Plus her Capricorn planets are trine a tumultuous 4th house Uranus Pluto in Virgo. Which is not to exonerate her from responsibility for her actions and decisions but she was never going to have a settled suburban life or indeed to be too self-aware. On top of all that, her flamboyant Leo Moon opposes a 'spoilt', arrogant Jupiter on her Midheaven squaring a head-in-the-clouds, evasive Neptune.
Setting the scene for an almost gothic Greek tragedy.
Transiting Neptune is moving to square her Venus this year, then square her Mars (along with tr Saturn) by 2025 and Sun, Mercury following, so it will be a devastating and disappointing time where her morale (and money) are concerned. Indeed it will be keyed up by her Solar Arc Pluto conjunct her Neptune within the next year which will be disorienting. Plus she has an emotionally upsetting tr Uranus square her Moon mid January 2023 for two weeks.
  Scott Borgerson's date of birth is only mentioned on one net site so may be iffy. But if accurate at 3 September 1975, it makes him a Sun Virgo square Neptune opposition Mars. On this chart he has a flashy Leo Moon like Ghislaine Maxwell. His Sun is conjunct her Pluto and his Pluto is square her Sun, Mercury, Mars – so a spider's web of control and compulsions. The relationship chart (on this birth date for him) has a cool Venus opposition Saturn and, more pointedly, a power-struggling, bitter Pluto opposition Mars Jupiter, sextile/trine a slippery Neptune Mercury.  If his birth date is sound, it was never going to end well.
Add On: Born on the same day with an almost identical chart is Ingrid Betancourt, the Colombian politician held hostage in the jungle by Farc guerrillas for six and a half years. One of the American contractors held with her described her behaviour while a captive as selfish, 'controlling and manipulative' as was her belief she deserved better treatment than the other captives owing to her political and social standing. They claimed she took more than her fair share of scarce food, clothing, and personal space. One said, "I can get over just about anything, but I don't know about Ingrid. Forgive? Yes. Move on? Yes. Respect? No." Others described her as 'courageous' and 'caring.' In her own memoir she talks of the ordeal turning the captors against one another.
Born 25 December 1961 2.15pm Bogota, Colombia, she came from a well-to-do, politically prominent family.
  She has the same confident Jupiter Midheaven opposition a 4th house Leo Moon square Neptune. And more significantly Sun Mars in Capricorn in her 8th leading to a dramatic, event-filled life with little self-awareness. A different kind of trapped to Maxwell but an intriguing parallel.
Tr Neptune was exactly conjunct her Jupiter when she was captured.
https://www.theguardian.com/world/2010/sep/18/ingrid-betancourt-i-still-have-nightmares