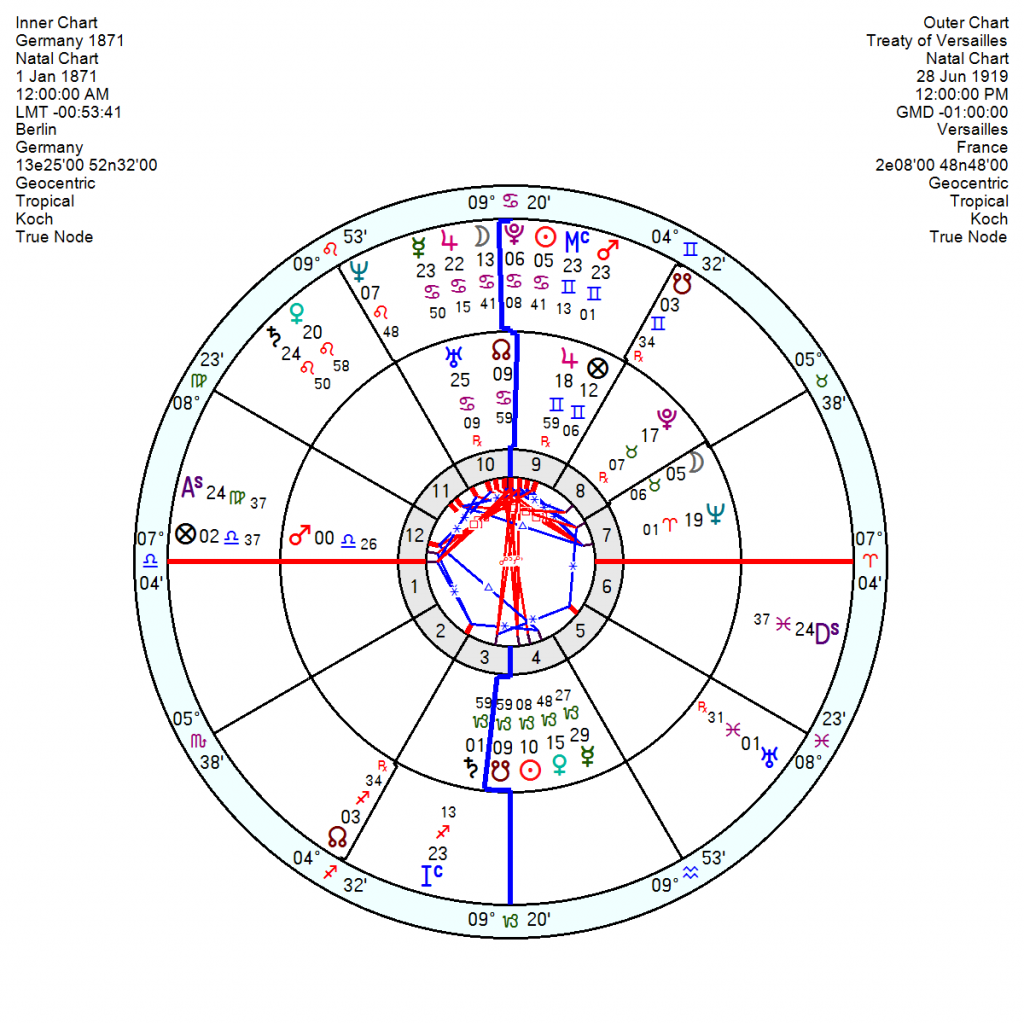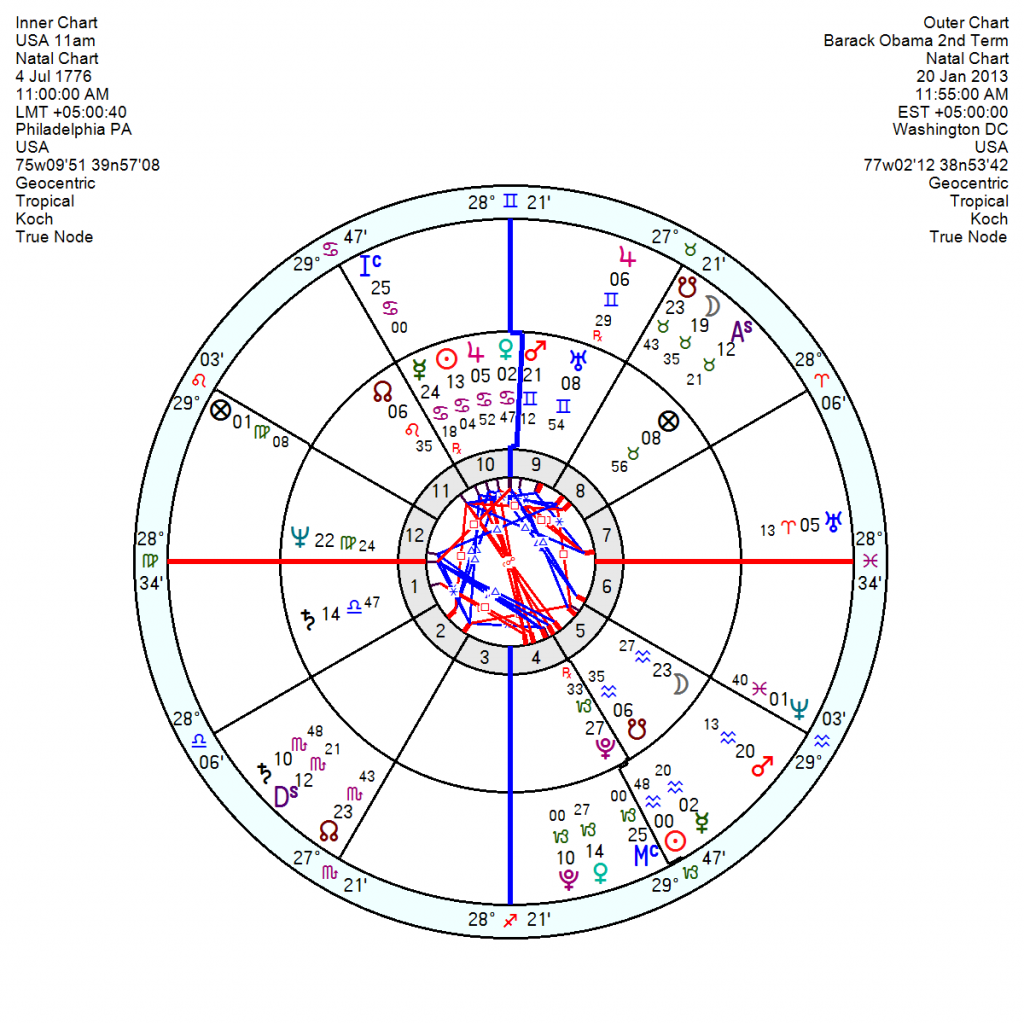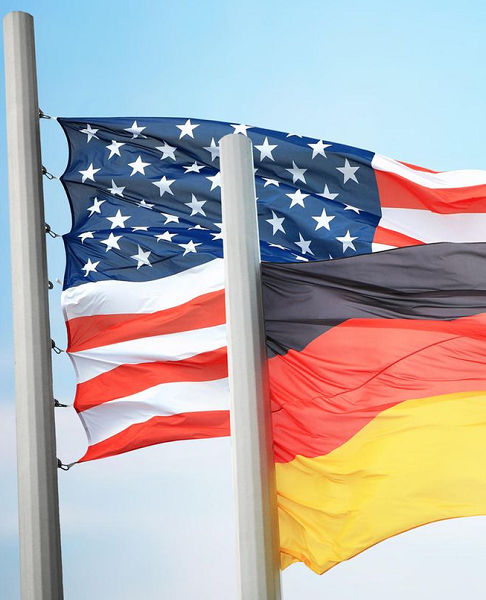 Periods of rabid nationalism and institutional lunacy often follow times of national humiliation. Fascism in Germany grew out of the punitive measures meted out at Versailles in 1919 after their defeat in World War One. Russia's present day macho chest-beating stems from the morale-crushing collapse of the old USSR empire in 1989. China emerged from a century of humiliation in the 1940s to foist the madness of Mao on the poor Chinese.
The astrology for both Germany and Russia were similar with transiting Pluto opposition or conjunct their respective Suns as they sank to their nadir. The UK had tr Pluto conjunct its Sun in 2012/13 as it set sail down the 'Take-Back-Control' Brexit road .
On the face of it the USA hasn't faced any similar identity-crushing moments. Except for 9/11 which was a considerable dent to national pride, followed by an obviously botched Middle Eastern intervention, and then the 2007/8 sub-prime mortgage fiasco leading to the financial crash. Tr Pluto opposition the USA Sun was around 2013/2014, during Obama's 2nd Term which had seen the Affordable Care Act and same-sex marriage/affirmative action pushed forward (and blocked). In the November 2014 midterms Republicans secured a Senate majority and expanded their control in Congress to a level not seen since World War II.
This is a stretch – but I wonder if having surprised themselves mightily by voting in Obama (twice), (Heaven's to Betsy a Person of Colour) and seeing liberal legislation passed wasn't a blow to the rednecks and other fledgling MAGA types. Their ideal USA isn't the military power-house that Germany and Russia wanted (although it once was). But their dream country shares similarities in crushing any internal dissent of their totalitarian and xenophobic mindset; and in parallel with Nazi Germany puts a strong emphasis on racial purity.
There are slight similarities between the Germany 1871 chart and the USA chart in that both have an afflicted Mercury with can-be-fanatical aspects, in the US case to Pluto and for Germany Uranus and Neptune. So the national temperaments are prone to fixed, obsessive ideas.
When Hitler was made Chancellor in 1933, tr Uranus in Aries was conjunct the Germany 7th house Neptune (square the Mercury opposition Uranus) so it would be a moment of high excitement and delusion. Hitler's leadership of the Nazi Party starting in 1921 to his death in 1945 coincided with tr Pluto moving through the Germany 10th house of career, which can be a time of ruthless power seeking. As he suicided, it exited – on a Nodal Return.
Not sure what all this proves vis a vis the lunatics taking over the asylum in the USA. Apart from the fact that the propensity for extreme ideologies has to be there in the first place to be triggered. But it might spark off a few other thoughts so do pitch in.
  My personal view is that religion is the source of a good deal of evil and misogyny in the world and appears to be embedded in the USA mindset, despite being exposed again and again as egregiously hypocritical, money-grubbing and fraudulently pious on matters of sexual behaviour.
Other thought is it has always struck me that the USA more than most countries needs a hated 'other' in order to maintain internal cohesion. If all the inhabitants are psychologically focused against – first all all the feared Commies and then the Arabs, there is less energy for domestic fighting. But once those external enemies are vanquished the anger comes home to roost and it creates aggravation on home turf. A strong need for 'those like Us' and revulsion against 'those that are not Us' is behind a good deal of the present divisiveness.
In the next post I'll look at the USA ahead through the next three elections for clues on when the daylight will dawn again.