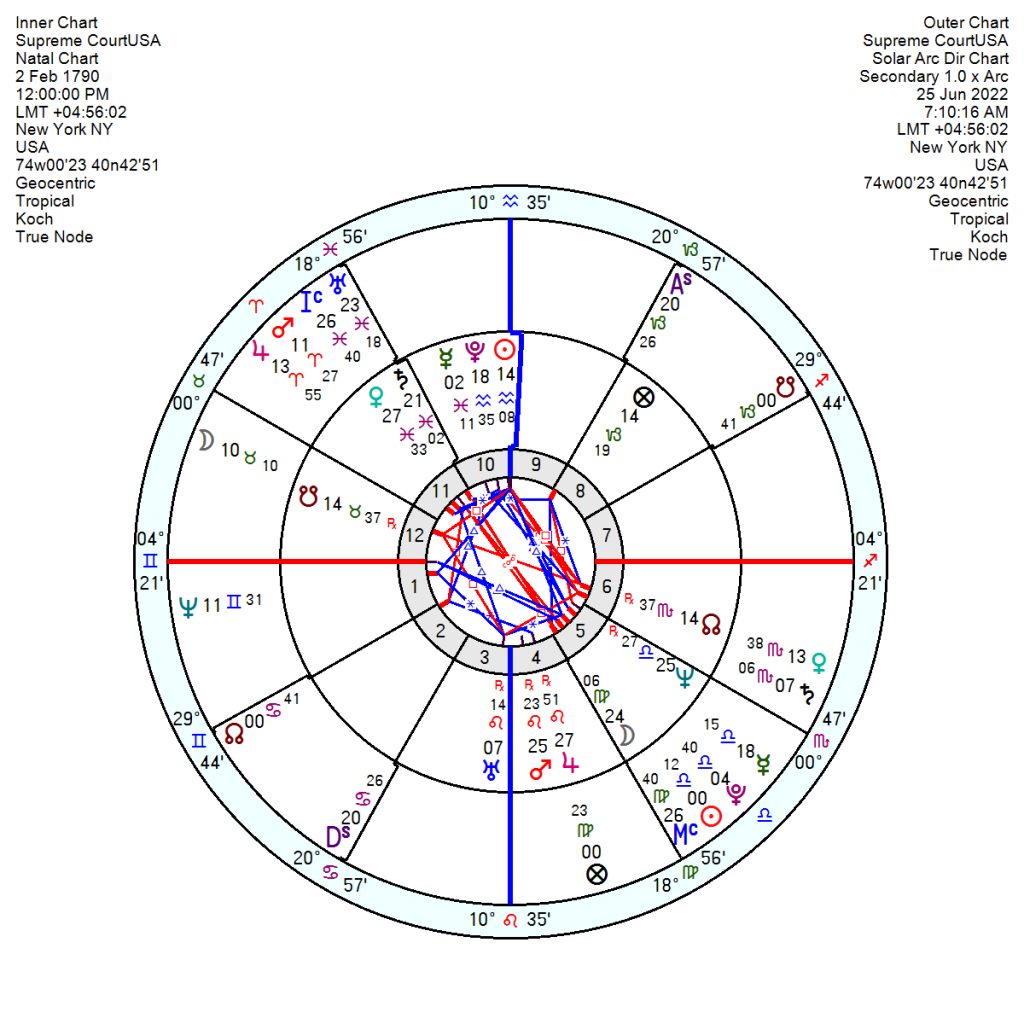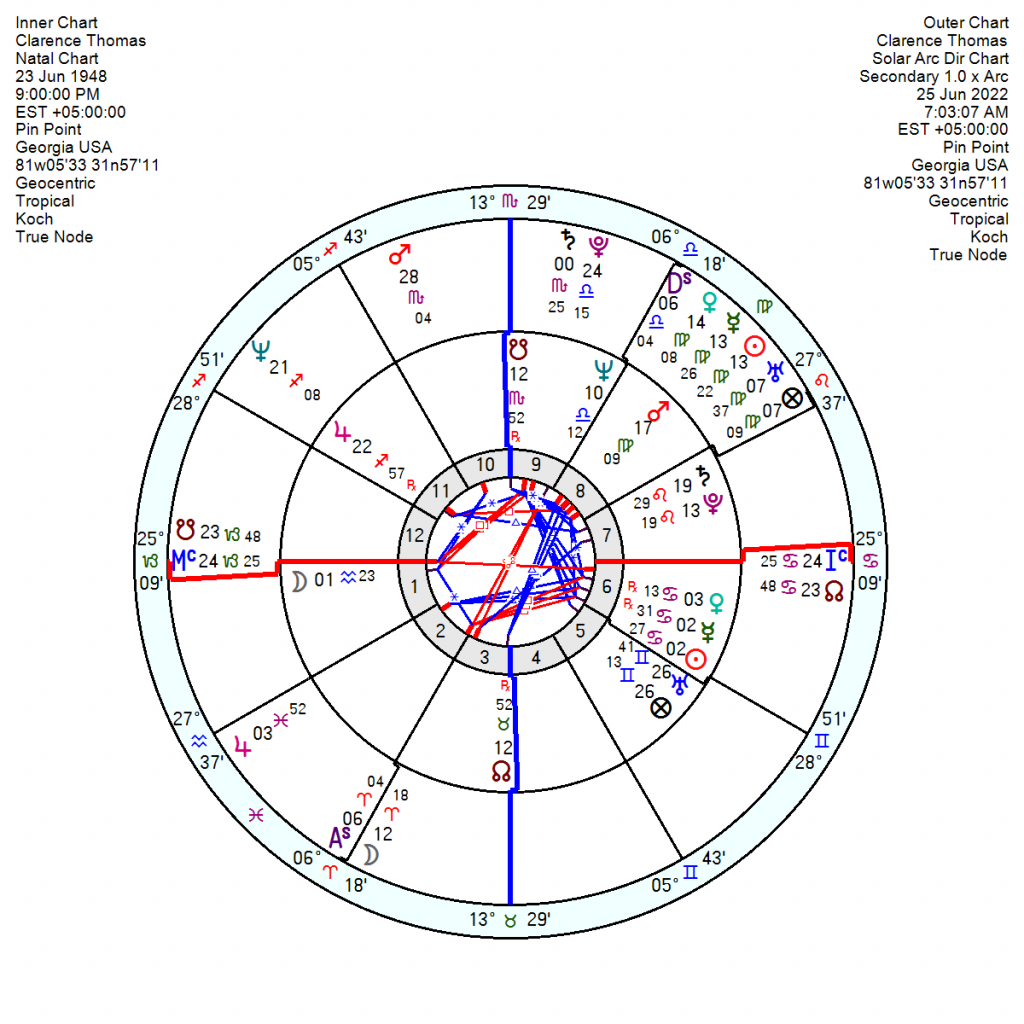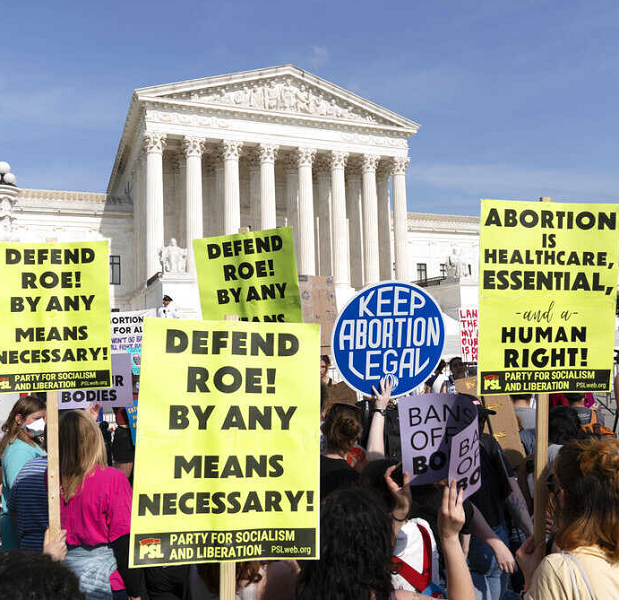 The sickness at the heart of the United States erupted with the right-wing weighted Supreme Court overturning Roe v Wade. It hands back decisions on abortion to individual states, 26 are whom are likely to impose wholesale bans even for rape and incest pregnancies. Public opinion was in favour of keeping Roe v Wade so it may affect the outcome of the Mid Term elections. Even Trump apparently is wary of electoral kickback on the decision.
Former attorney general Eric Holder, an Obama appointee, called for reforms to the Supreme Court's structure "to ensure that the Court serves the interests of the people instead of the interests of an extreme, minority faction." Another commentator said: "What has allowed the court to untether itself from public opinion is deep dysfunction in our political system."
Republicans have appointed six of nine current justices on SCOTUS, despite more Democrats having won the popular vote in the Presidential elections, seven out of nine, during their appointments. The savage irony is that Trump, with the moral calibre of a whelk, foisted in the last three right-wing justices. Given the extreme positions of some of them there is a real danger that gay legal rights, affirmative action, contraception may be at risk as well. This week, the court struck down a century-old gun control law which had restricted concealed carry weapons in New York state.
The previous post May 3 2022 covers most of the detail.
Two Astro-points of note. The USA chart itself is showing shocked alarm exactly now from the Mars/Saturn and Sun/Neptune midpoints so it reflects a sense of the damage done and panic ensuing. The Pluto Return is also exact at the moment, returning on and off till late 2023.
  The other is that SCOTUS, already plummeting in popularity because of a sense that it is overly politicized, will get a mammoth circuit-board-frying jolt centred around the August 1st Mars Uranus North Node conjunction which will square its Pluto. The disruptive tr Uranus square the SCOTUS Pluto picks up from July 8th and runs through till mid October, returning in early 2023. Tr Saturn is in a blocked conjunction to the Pluto from October to mid November and then moves on to a discouraging opposition to the SCOTUS Mars Jupiter in 2023 – so there will be repercussions.  Though with a chart as fixed as SCOTUS it will take a hurricane of monumental proportions to bring about a shift. Tr Neptune is also opposing the Saturn Venus in Pisces through till late 2024 suggesting sliding popularity.
No wonder Chief Justice John Roberts, a moderate centrist, is looking devastated.
Clarence Thomas, whose concurrence on this issue suggested other liberties might be at risk – was born 23 June 1948 9pm Pin Point, Georgia. His Chiron is at 18 Scorpio in the direct line of fire of the early August Mars Uranus Node in Taurus opposition. His Sun, Mercury, Venus in Cancer fit the USA chart and both have additionally an Aquarius Moon which sits uncomfortably with all that Water. He's buoyed up with confidence now and that runs on and off till late 2023, though alongside disappointments, high anxiety, discouragement. Ultimately – like the other zealots on SCOTUS (see previous post) by 2024 and beyond – he's facing dashed-hopes, losses and undermining circumstances.
For his wife Ginny Thomas – 'her right wing activism a threat to SCOTUS' see post January 30 2022
I can't think of any grand conclusions – except the USA may have to crash into rock bottom before there's a turning point. Maybe the extremists get carried away in their fanaticism and push their luck so far the great silent majority finally stand up and say enough – which would include refusing to put up with gerrymandering and manipulating electoral rights to block out any but the right wing.
All countries have a darkness at their heart and maybe Pluto is just dyno-rodding through the US sewers to dump the cr** out into the open in order to evoke enough of a response to clear at least some of it out of the way. Faint hopes.