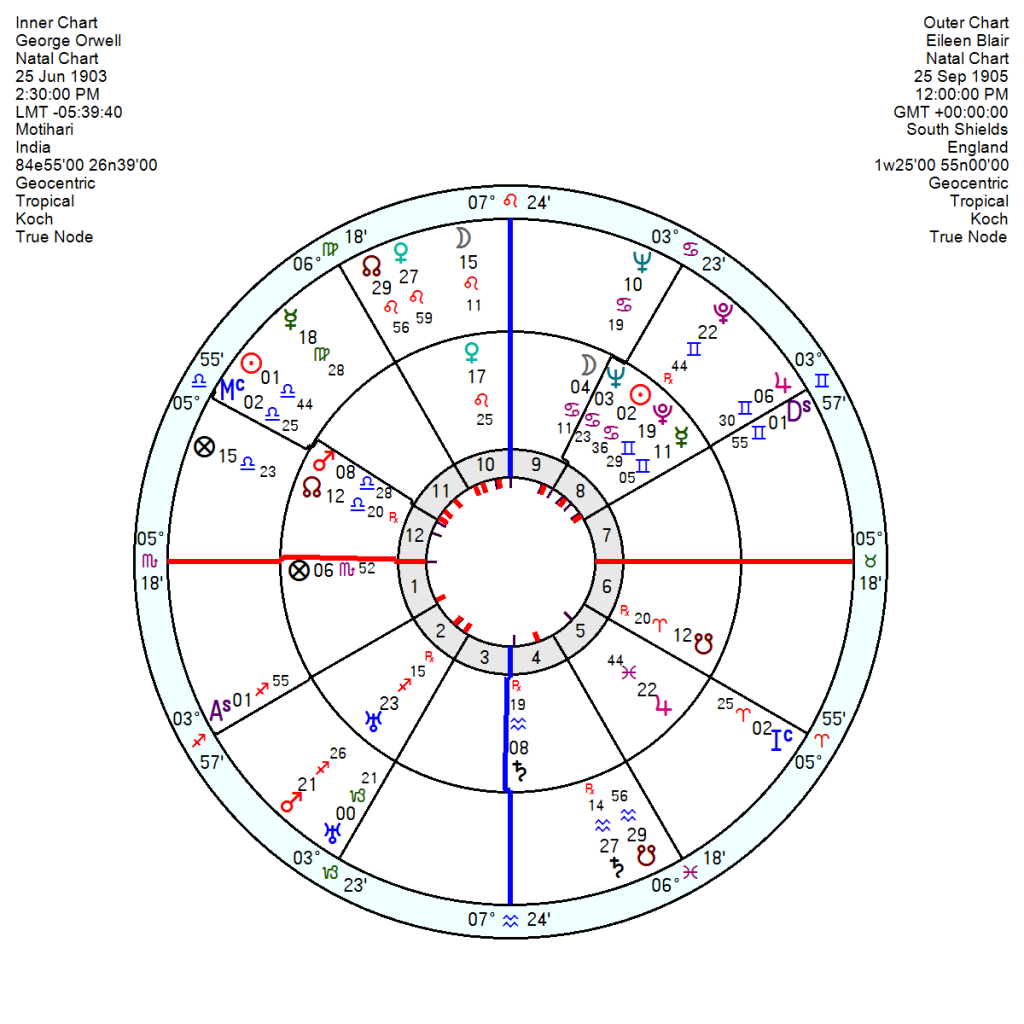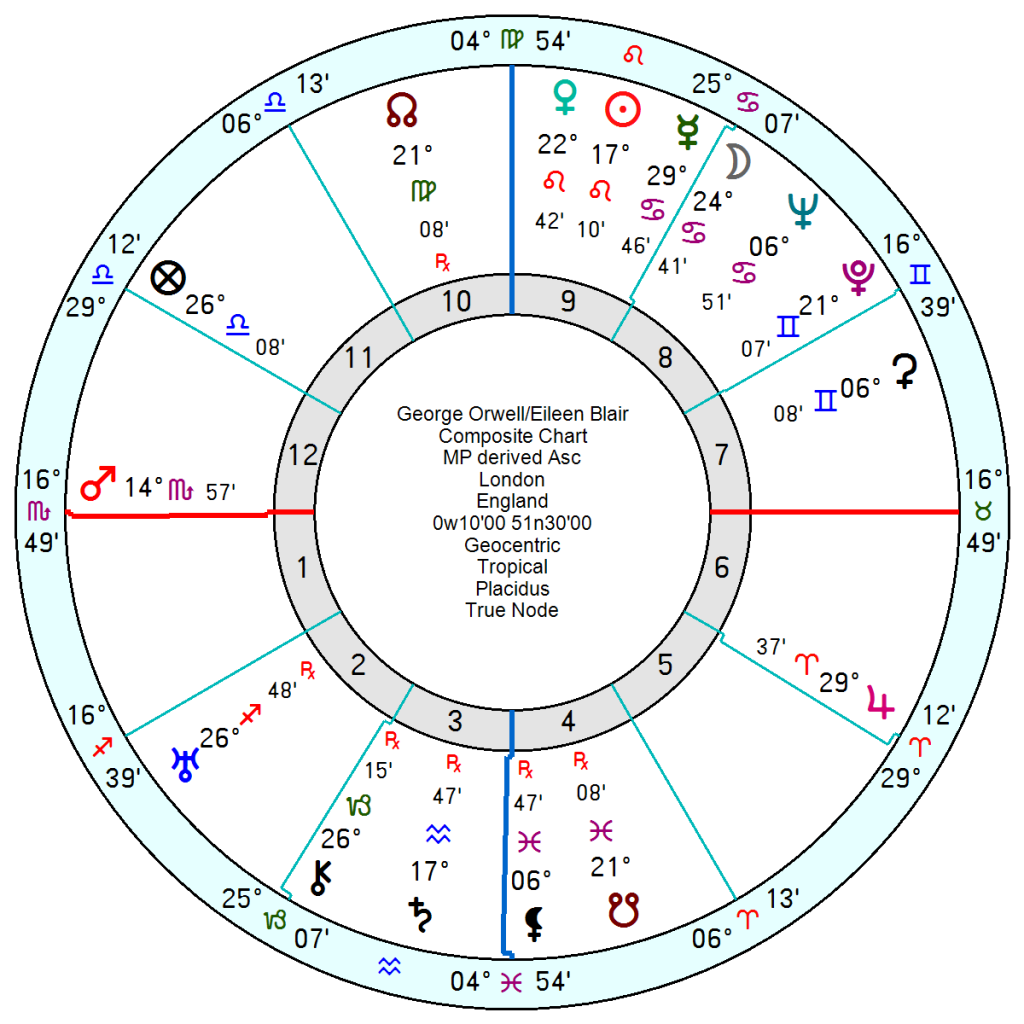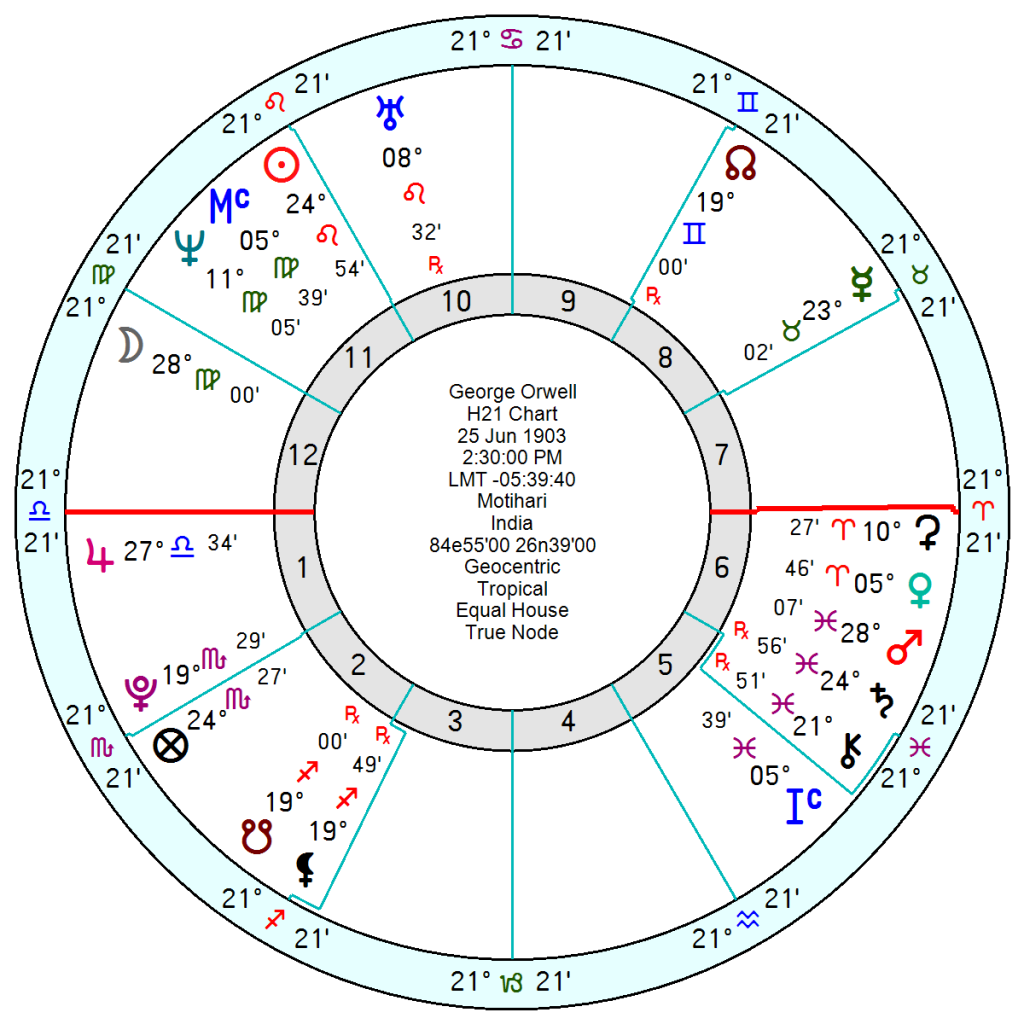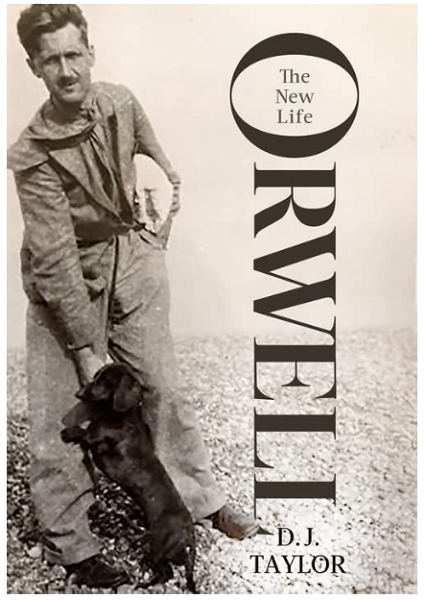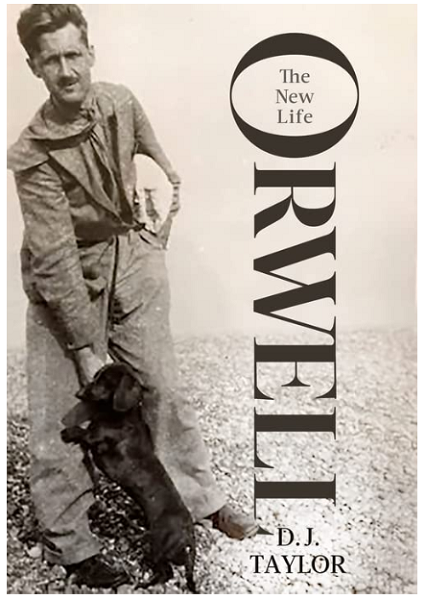 Great men are rarely well balanced and thoughtful human beings and George Orwell, whose chilling insights into truth twisting and totalitarian thinking are still mainstream eighty years after his death, is no exception.
  A new biography of him lays bare the fault line between his writing supremacy and his abject failings as a husband. He was born in India on 25 June 1903, maybe 2.30pm, Moithari, with his father in the civil service, sent back to a typically sadistic English boarding school and then Eton. After a brief sojourn back in India in the police, he decided to become a writer and returned to England penniless. He worked in a bookshop and in Paris as a washer-upper where he contracted tuberculosis.
Despite his awkwardness in female company he married Oxford educated Eileen O'Shaughnessy who co-wrote Animal Farm with him. Orwell was addicted to a spartan lifestyle and Eileen often had to do all the household tasks as well as caring for the goat and chickens, part of his plan for subsistence living, in a house with no mains gas, a single cold tap and a leaking corrugated iron roof. She typed for Orwell and his friends. It was an open marriage as he resorted to prostitutes, and she too may have had a lover. When the Spanish Civil War broke out he pawned the family silver to pay for his passage to Spain and she later joined him.
When Eileen became ill and died on the operating table in 1945 Orwell was absent, having accepted a newspaper offer to report on bomb-damaged German towns. After that with his own health deteriorating he moved with his adopted son to a Scottish island, and died three months after remarrying in 1950.
A bleak man.
  He had a Cancer Sun conjunct Neptune and Moon – creative, but not well designed for commitment. He had a revolutionary Uranus opposition Pluto square Jupiter in Pisces – which would give his tendency to rock the boat a mellow edge with lucky outcomes. His Air Grand Trine made him a thinker and a communicator but emotionally cool and detached especially since it linked Mars to Saturn in Aquarius to Mercury in Gemini with Saturn opposition Venus. Ice water in his veins is one way to look at him – or, more sympathetically, damaged psychologically so empathy was difficult for him.   If the birth time is accurate it gives an influential 8th house Pluto, an entertaining 5th house Jupiter, a chilly domestic Saturn in the 4th and a living-abroad 9th house Moon with Sun Neptune also on the  cusp of the 9th house of publishing and writing. So it is feasible.
  His poor downtrodden wife, Eileen Blair, 25 September 1905, had a Sun Libra conjunct his Mars and square his Neptune Sun which made for an argumentative and delusional/illusory match. Like him she had a Venus in Leo opposition Saturn so was used to doing with less affection and was also used to being pushed around. She had a Mars opposition Pluto, which sat on top of his Uranus opposition Pluto – and that is an explosive and damaging combination.
Their relationship chart also hints at a masochistic streak since the composite Sun and Venus oppose Saturn and square Mars – cold and downtrodden, demanding a sacrificial partner. There was also a composite Uranus opposition Pluto square North Node – together they made a mark on a time of turmoil and radical change.
What a destructive relationship.
His breakthrough-genius 13H is strong and bleak. His leaving-a-legacy 17H is also marked as is his writer's 21H and his global presence 22H.