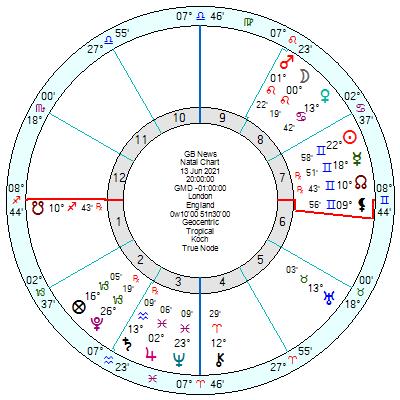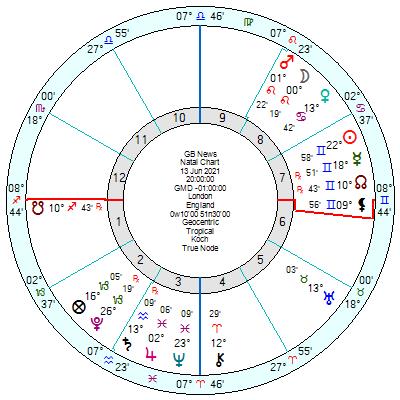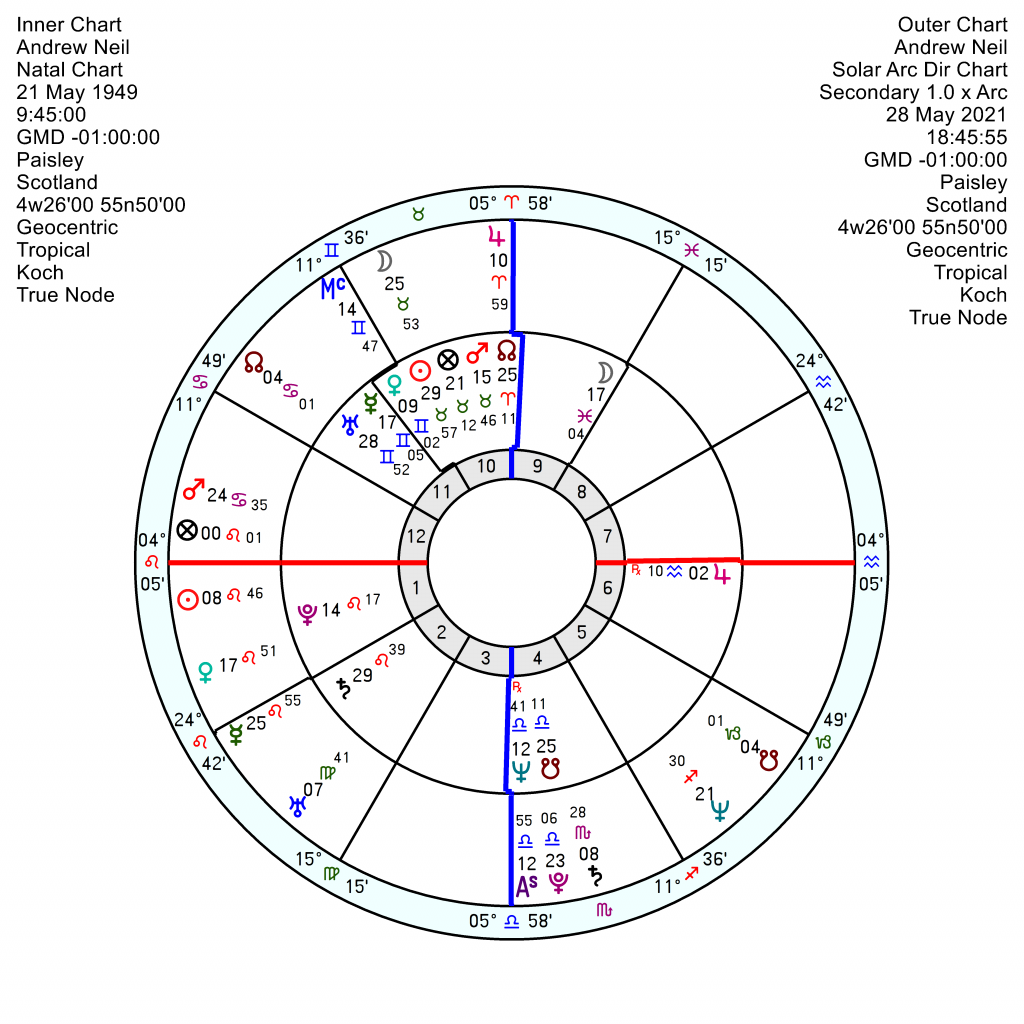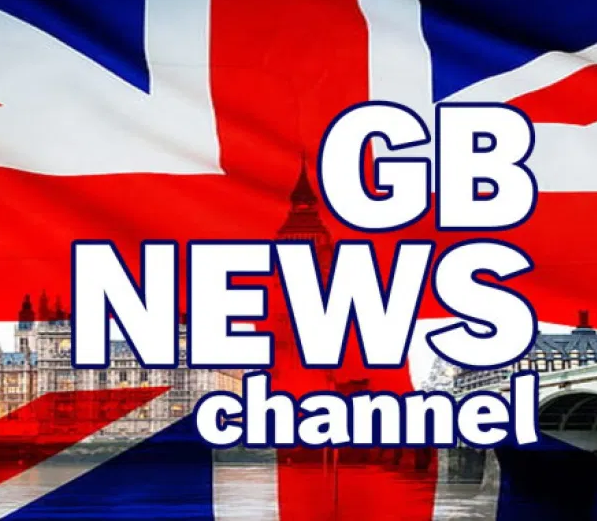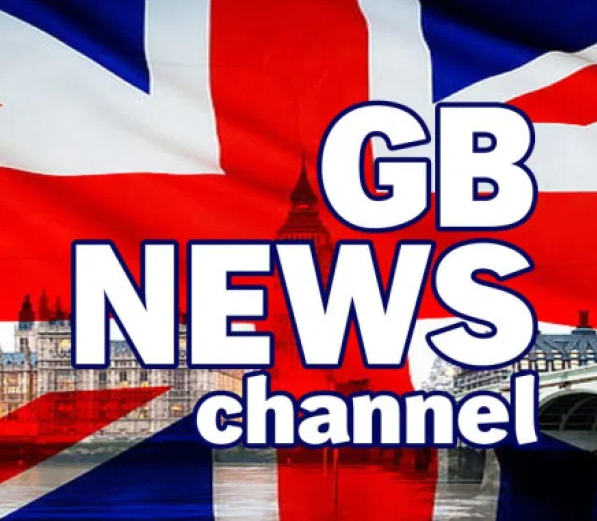 GB news – a new 24-hour news and opinion channel is due to launch ON June 13 with a mission to inform those fed up with the BBC's 'woke' culture and London-centric thinking. The CEO is Angelos Frangopoulos, who turned Sky News Australia into a right-wing megaphone, and the Chairman is Andrew Neil who will also host a political discussion show. Critics fear it will lead to the 'Foxification' of the UK's broadcast media. Though the experience from down under was that advertisers were scared off by social media campaigns after offensive remarks from presenters and there would also be restrictions under Ofcom's broadcasting guidelines.
Although Neil has likened GB News to "a David among Goliaths, the underdog in a crowded market", it is still costing £60 million; and industry analysts say they don't see how the business model will hold up.
It will launch 13 June 2021 at 8pm which gives a Sun Mercury in Gemini square Neptune which is not encouraging. Neptunian enterprises often fizzle out. There's also a ruthlessly determined but also aggravating and frustrated Pluto opposition Mars Moon. What is more helpful is an Air Grand Trine of Midheaven trine Saturn trine North Node Mercury which will produce some traction. There's also a grandiose, over hopeful Jupiterian Yod onto MC sextile Mars Moon.
Andrew Neil, 21 May 1949, has had an illustrious and generally successful career as editor of the Sunday Times, chairman of The Spectator and a regular TV political show host. He's a stalwart and serious Taurus Sun square Mars with an ultra-determined, good-in-a-crisis Mars in Taurus square Pluto – well used to coping with big hitters.
  He's got tr Neptune opposition his Mars/Jupiter midpoint exactly now over the launch which generally points to plans not working out, a difficult birth and a sense of failure. That runs exactly till late July and repeats on and off till early 2023. Plus a disruptive tr Uranus square his Pluto from July onwards and conjunct his Mars in 2022 for a major upheaval and tr Saturn is also pitching in its tuppence worth of woe in 2022 onto his Mars Pluto square.  So not all running to plan.
I'm not sure viewers need more news – they need entertained and cheered up not embroiled in rancorous discussions or sunk under a deluge of discouraging statistics.