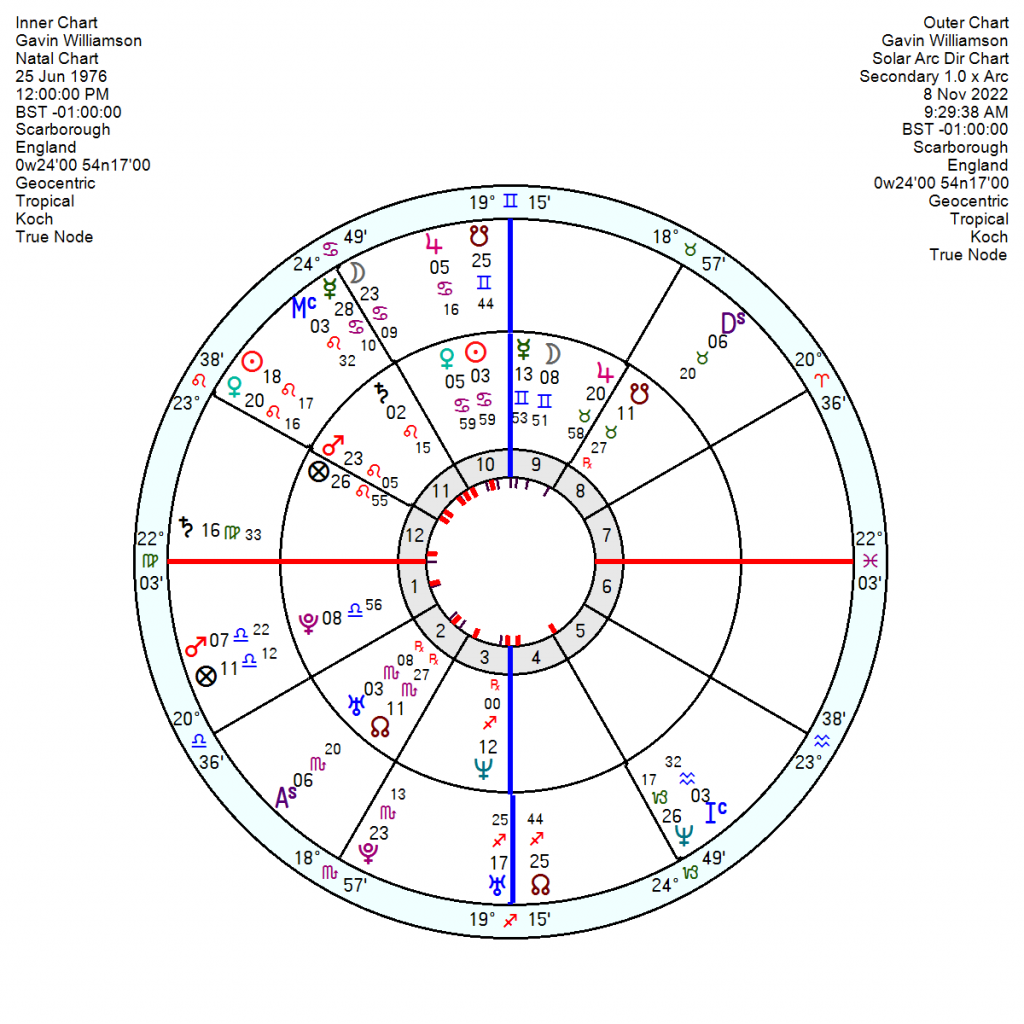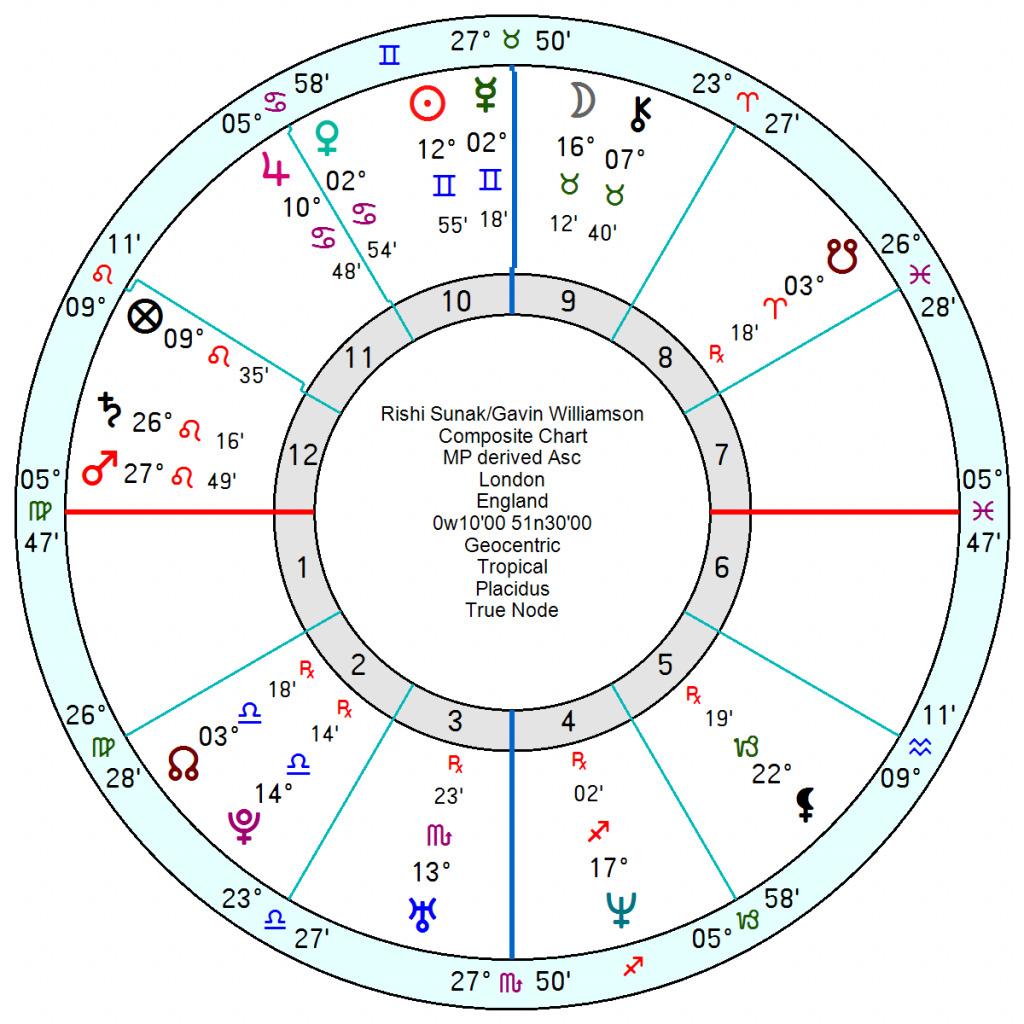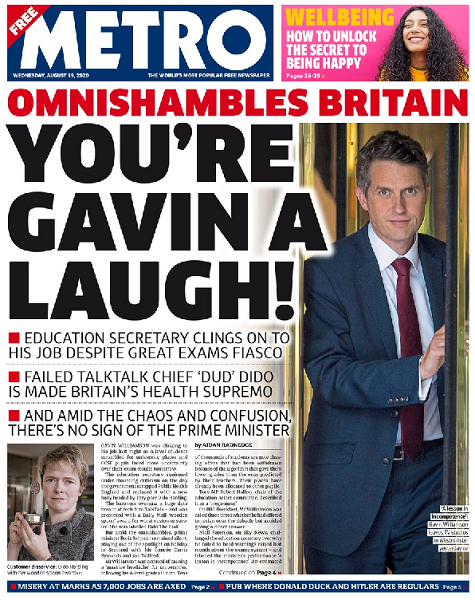 Gavin Williamson, the Tory cabinet minister, regularly lampooned by commentators as a bad joke, has used up his nine lives and more. He has over the years made repeated gaffes, two of which saw him ousted from May and Johnson's cabinets and he now looks to be going the same way from Sunak's round table. The astonishment is he was ever there in the first place. He has a reputation as an inveterate plotter and knows where the bodies are buried from his time as Chief Whip. But the bullying allegations he now faces show no signs of going away.
Born 25 June 1976 in Scarborough, he has a Sun Venus in Cancer square Pluto and trine Uranus – charming, controlling and defiant with his Uranus also in a can-be-autocratic Saturn in wannabe important Leo. His Mars in flamboyant Leo is in an opportunistic and risk-taking square to Jupiter.
This coming January looks like his downfall with tr Saturn throwing a significant setback in his way as it opposes his Mars plus a trapped, enraged tr Pluto opposition his Sun/Mars midpoint. He will recover to push ahead with full brass-neck polished by late March but from April runs into career losses, one and off into 2024.
  His relationship chart with Rishi Sunak isn't great at the best of times with a bad-tempered/mutual dislike Mars Saturn conjunction and a oneupmanship Jupiter square Pluto. It runs into the buffers come February 2023.
He'll no doubt bounce back in his usual brazen way but will crash into an obstacle even he can't climb over easily by 2024 when his Solar Arc Mars is conjunct his Pluto.