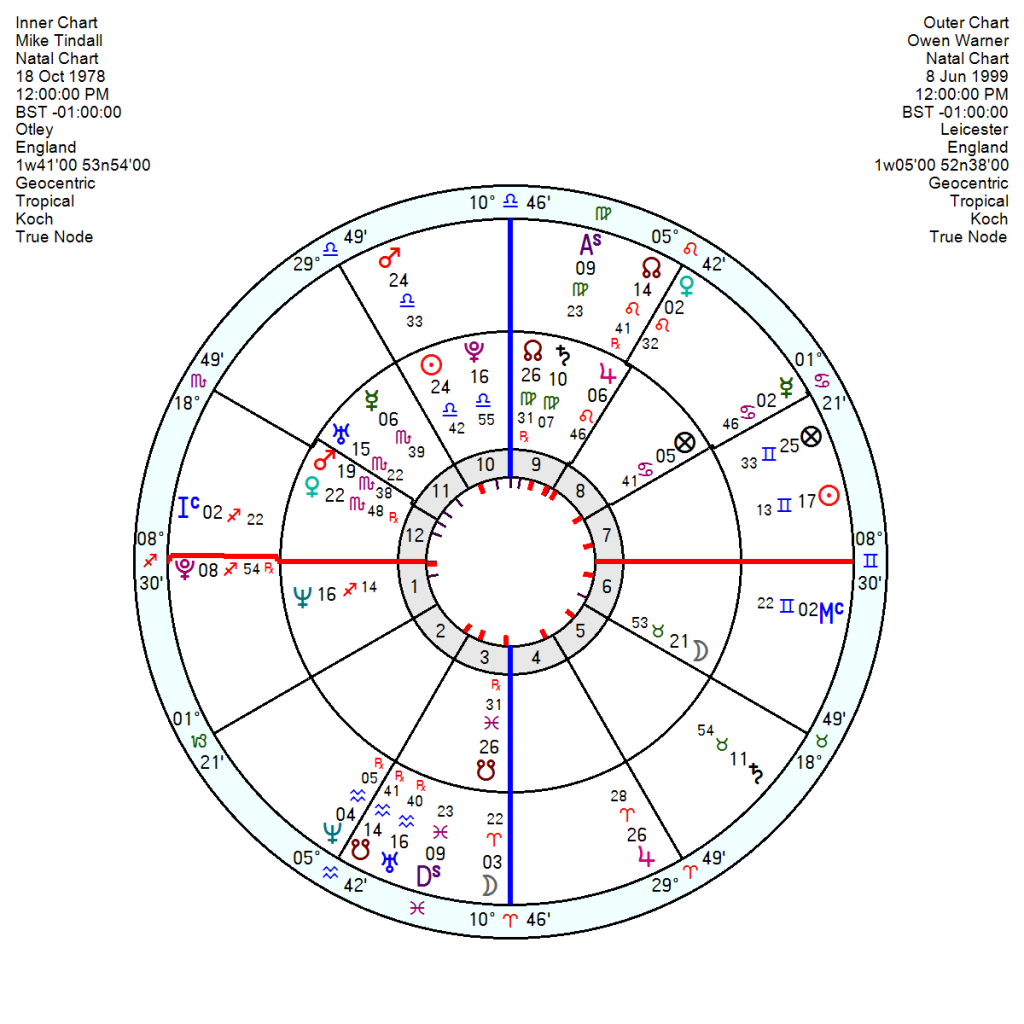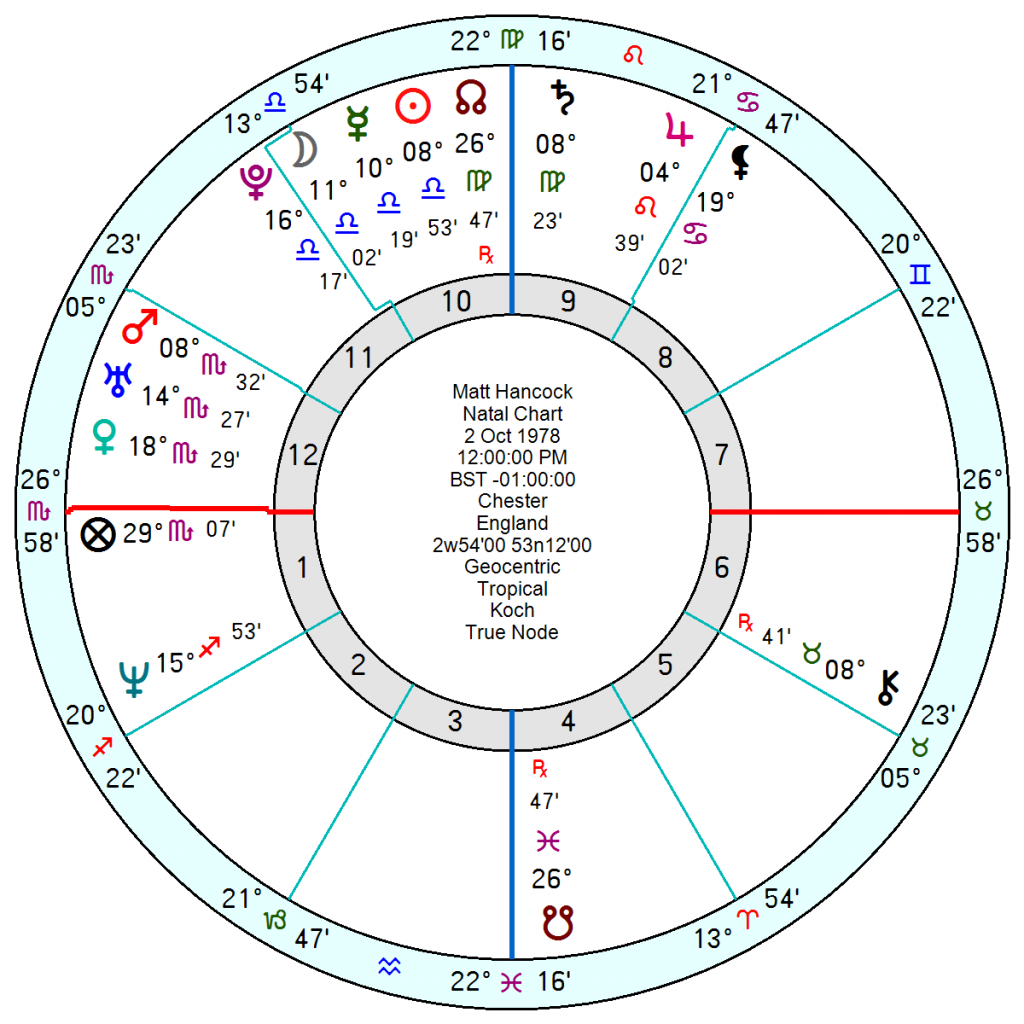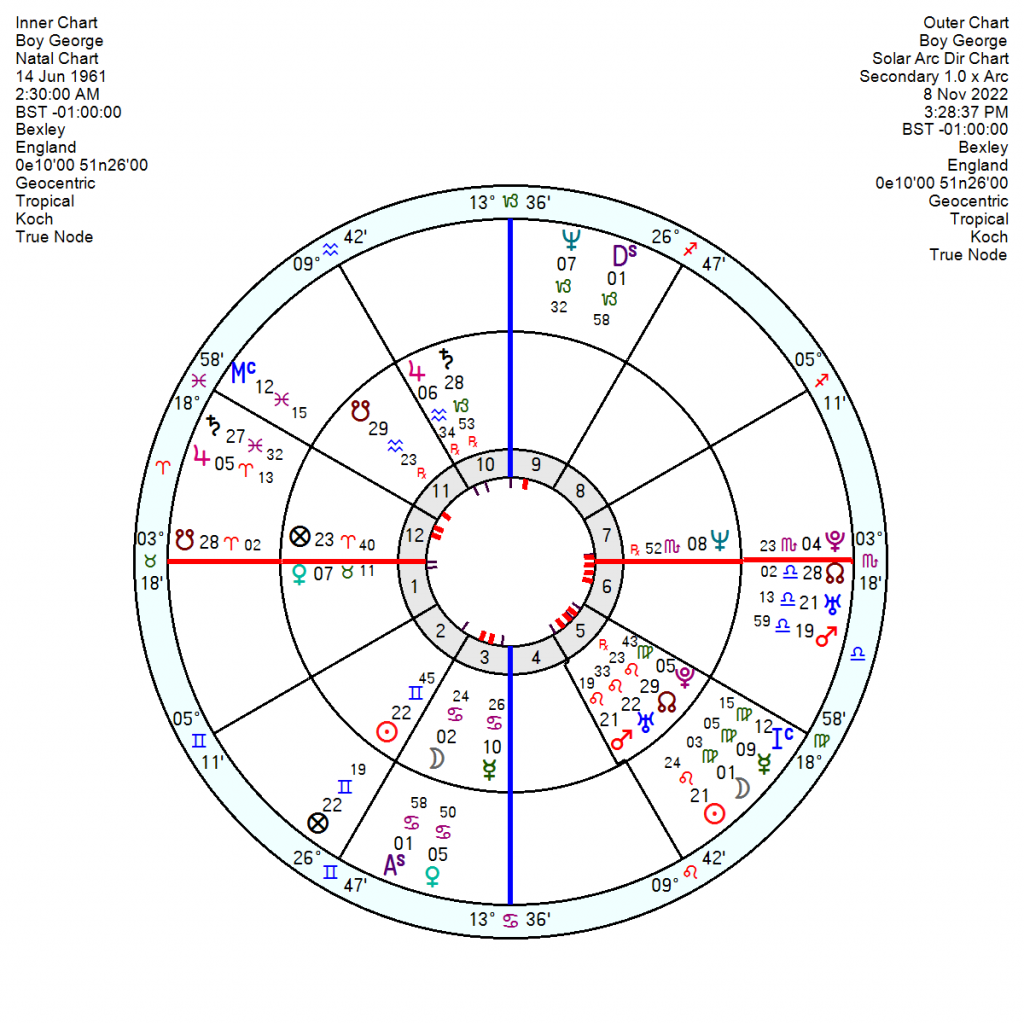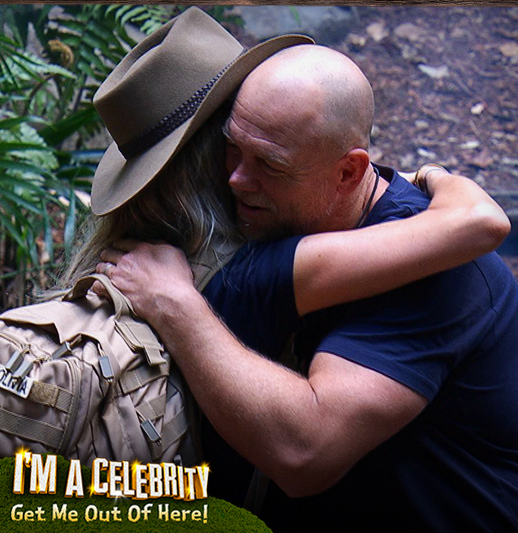 Guaranteed to light up the tabloids the 'theatre of cruelty' that is I'm a Celebrity in the jungle is back watched by millions and sneered at by the critics.
Early notables are Mike Tindall, the ex-rugby international husband of Zara, Princess Anne's daughter, and the not-yet-appeared Matt Hancock, another laughing stock Tory MP, whose TV appearance has led to his ejection from the Parliamentary party.
Tindall, 18 October 1978, is reckoned to be in with a shout to win. He is a stalwart and personable Sun Pluto in Libra with a heavyweight collection of Venus, Mars, Uranus and Mercury in Scorpio, a Taurus Moon and a sensible Saturn in Virgo. On the upside he has a fortunate tr Pluto trine his Jupiter/Uranus midpoint all month and tr Jupiter opposition his Mars/Jupiter at the exit – though that latter may also be relief at having escaped more or less in one piece. His temper will start to fray from mid month onwards with tr Saturn square his Mars which will also be accident prone.
Word from viewers is he looks likely to cross swords with soap opera actor Owen Warner, 8 June 1999, which seems not unlikely with Owen's Mars conjunct Mike's Sun and their Saturn and Pluto at odds. Their relationship chart has a hostile Mars Pluto conjunction and a suspicious Saturn opposition Saturn.
Matt Hancock, 2 October 1978, only two weeks older than Tindall, is another Libra with his Sun, Mercury, Moon and Pluto there; and three volatile Scorpio planets with an impulsive Mars square Jupiter. He looks emotionally on edge and feeling less than loved and appreciated with the tr Saturn square tr Uranus hitting on his Venus and Venus/Uranus midpoint and will be generally nerve-stretched and off balance.
Singer Boy George, 14 June 1961, has also taken his life and dignity in his hands to be a camp inmate. He is a Sun Gemini sextile a lively, uncompromising Mars Uranus in Leo with an emphasised Jupiter in Aquarius on the focal point of a Fixed T Square to Venus in Taurus opposition Neptune. He's in the mood for an adventure with his Solar Arc Sun conjunct his Mars Uranus around now but may wonder if he's bitten off more than he can chew. Tr Neptune is square his Sun exactly this month which can be debilitating though he'll have some(admittedly minor) upbeat moments later this month.
  His Mars Uranus in Leo may clash somewhat with Tindall and Hancock's heavy Scorpio planets though their Airy Suns will chime.