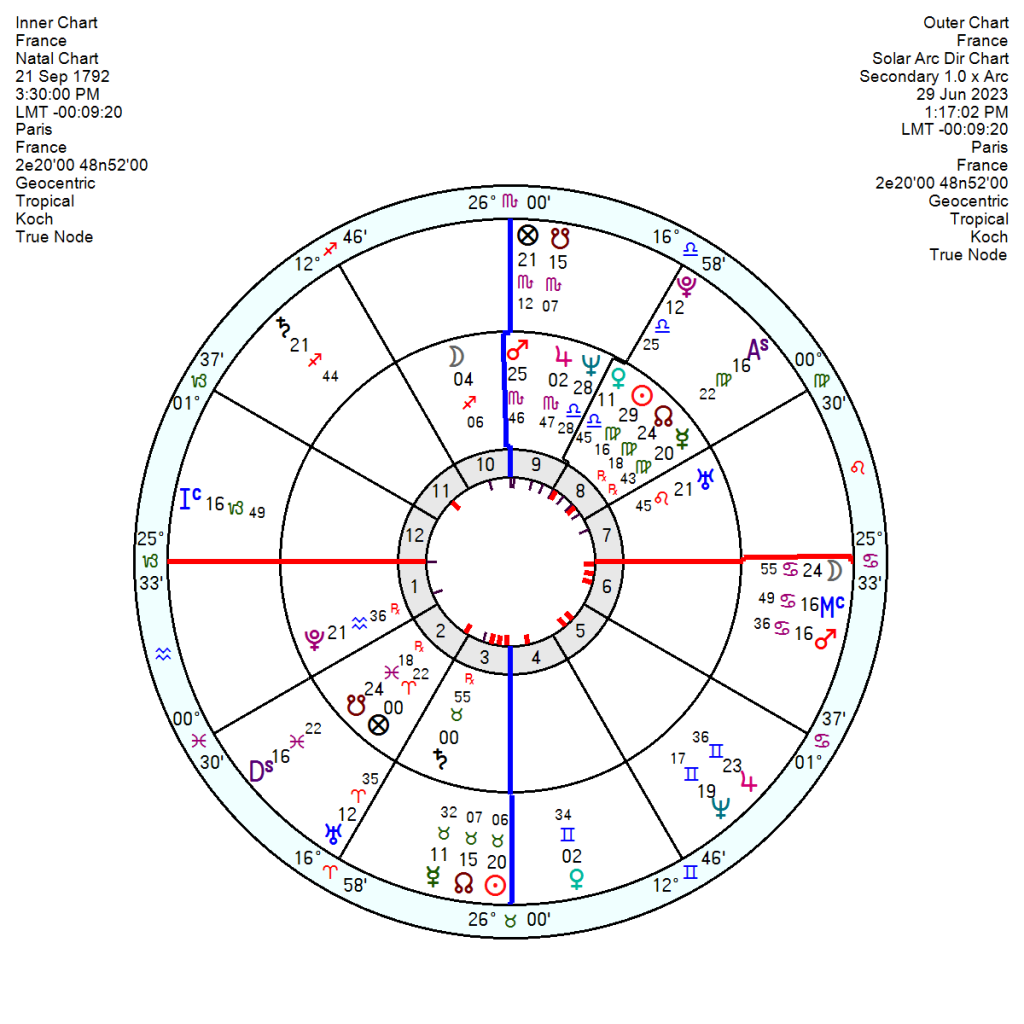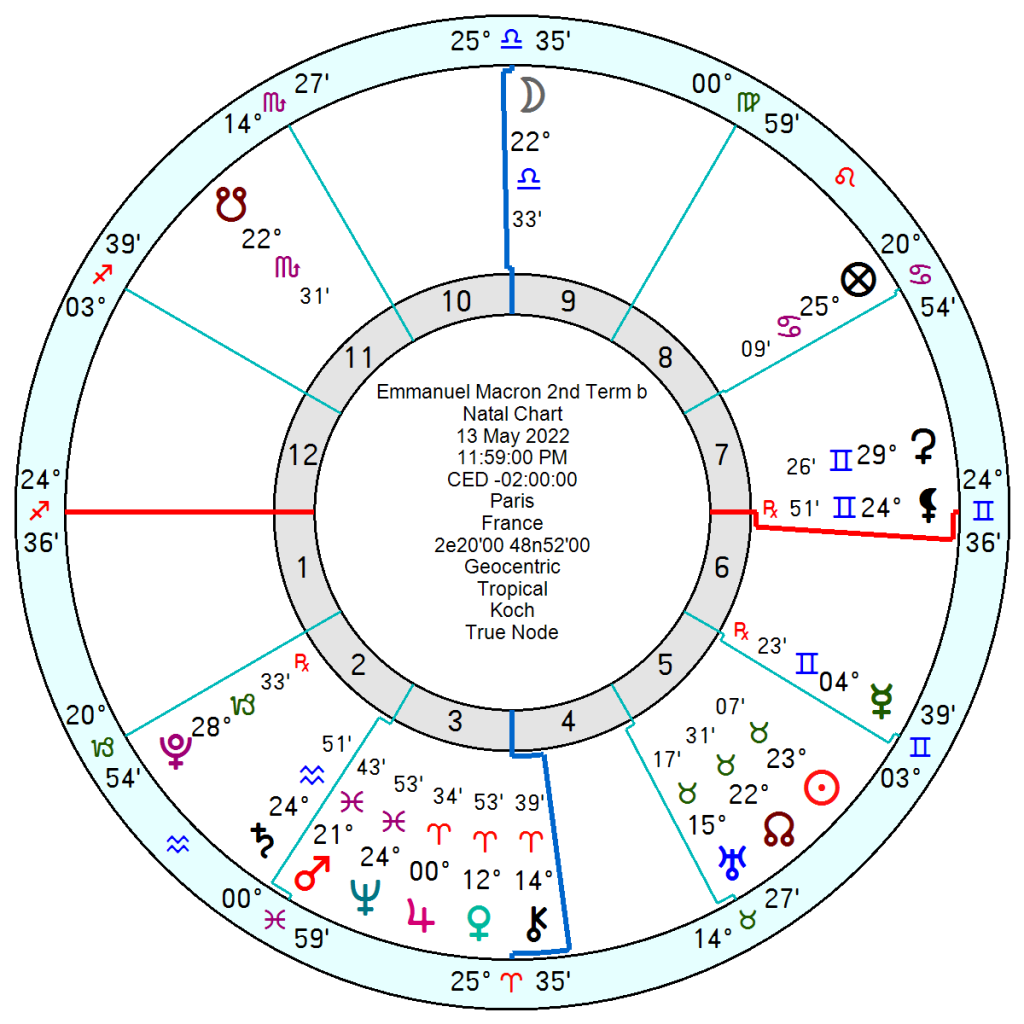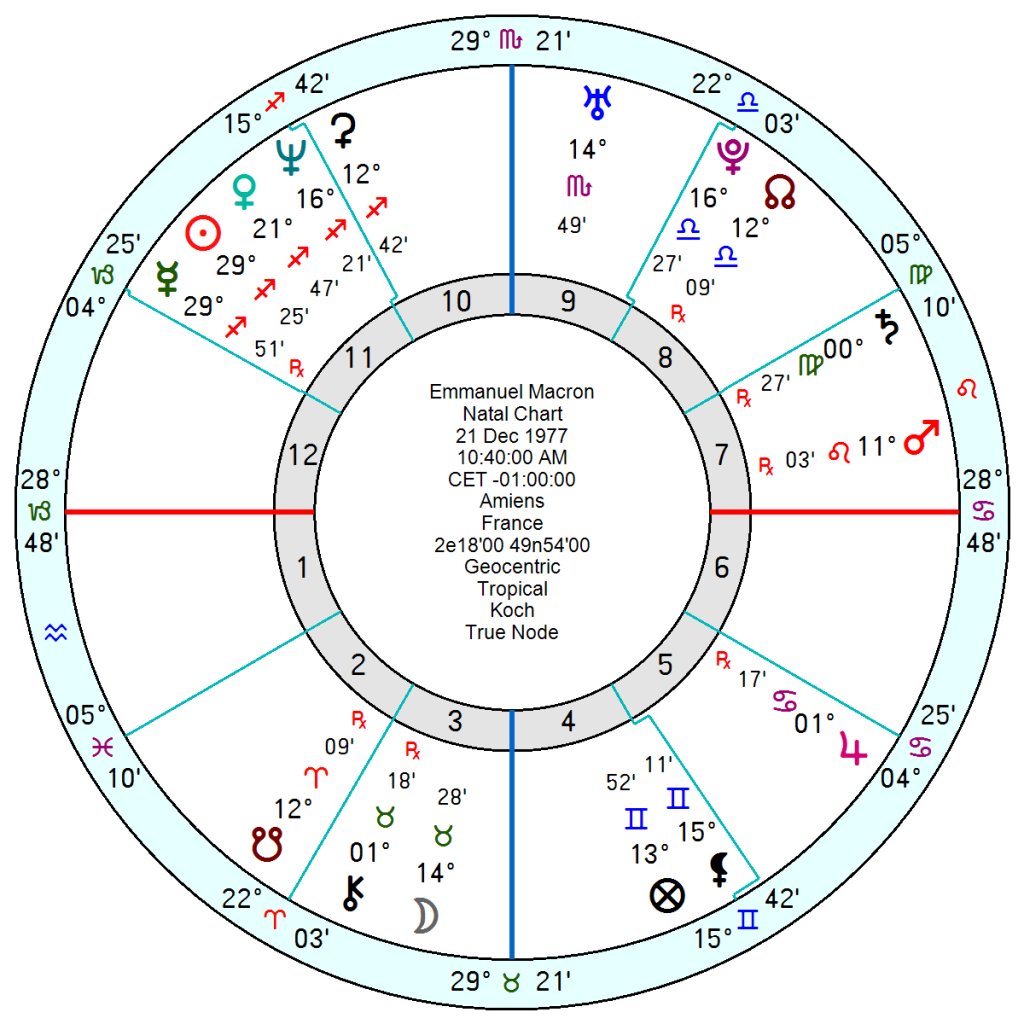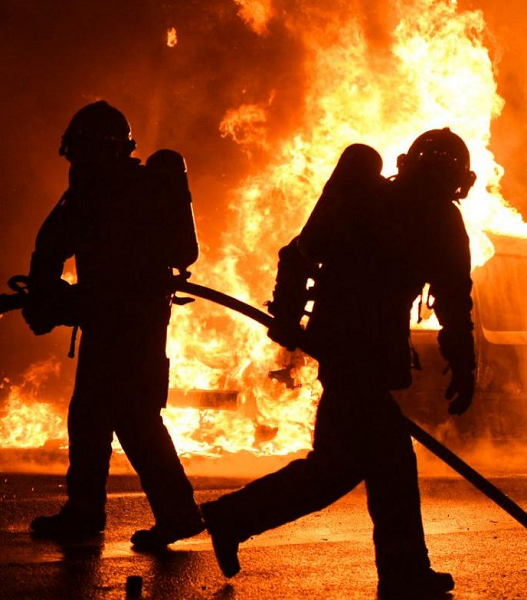 France is in flames as riots broke out over the police shooting of a teenager without a driving licence who drove away from a traffic stop. The state prosecutor said the circumstances of the shooting did not meet the criteria for the legal use of firearms by the police. Macron said the killing was 'unforgiveable' but then described the resulting violence as "unjustifiable". Public buildings have been burnt and at least 130 police officers injured in the worst rioting in 18 years, as the simmering tensions between young people and police in disadvantaged neighbourhoods boiled over.
Whether it was racially motivated or not, and it seems likely, since the youth was French of North African origin, it could spell trouble ahead.
The France chart was always due to have it revolutionary Uranus opposition Pluto square Mars detonated by tr Uranus square Uranus and Pluto exactly now and moving on to oppose the Mars through the first half of 2024, all ramped up by the Solar Arc Sun square the Fr Uranus and Pluto in 2024. So the country will rock on its axis. Tr Uranus on Mars does tend towards violence so it won't be easy to calm.
The France 29 degree Virgo Sun and Macron's 29 degree Sagittarius Sun will both be undermined by tr Neptune in hard aspect from spring 2024 on and off into 2025 – so an ineffectual and lacklustre response is likely to be the outcome.
Macron's 2nd Term began officially on the 14th May 2022 with a 23 degree Taurus Sun square Saturn at 24 Aquarius – all of which will be severely rattled by tr Uranus from this August onwards into 2024.