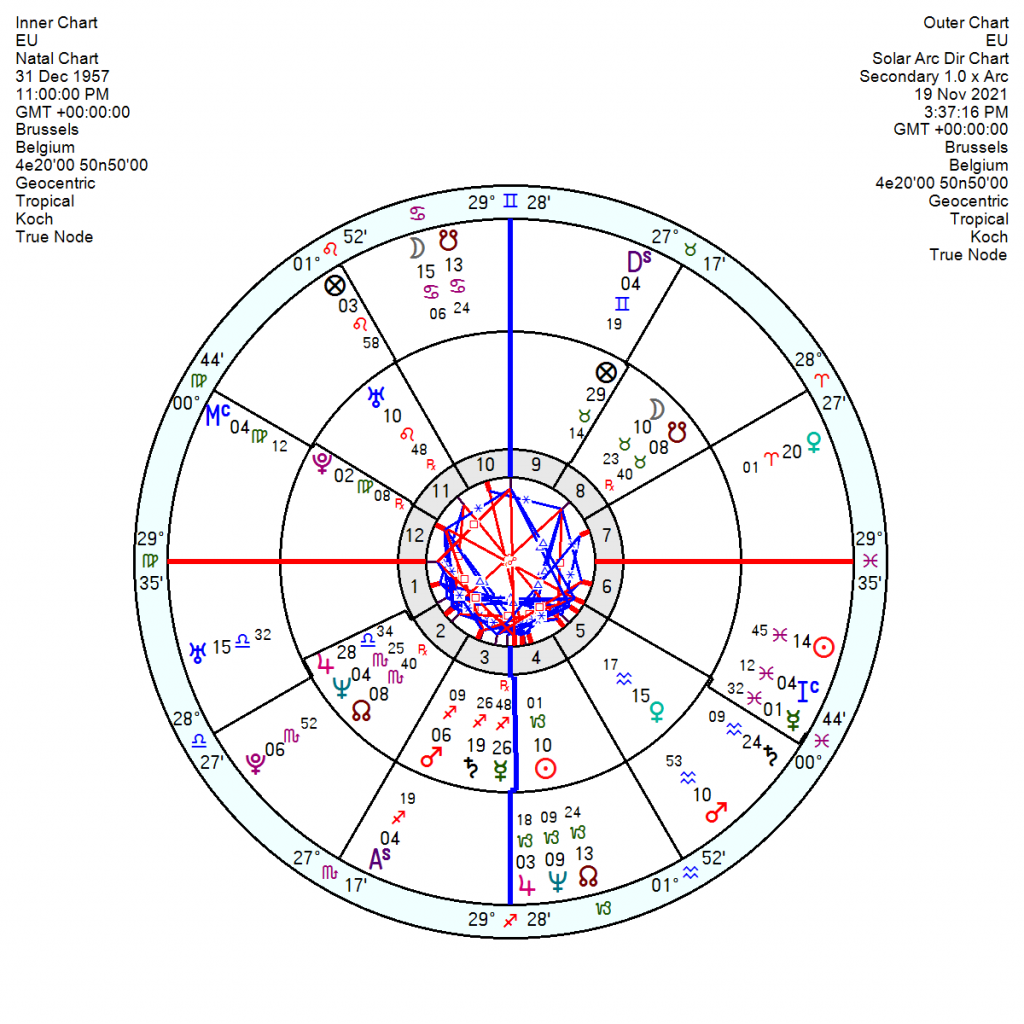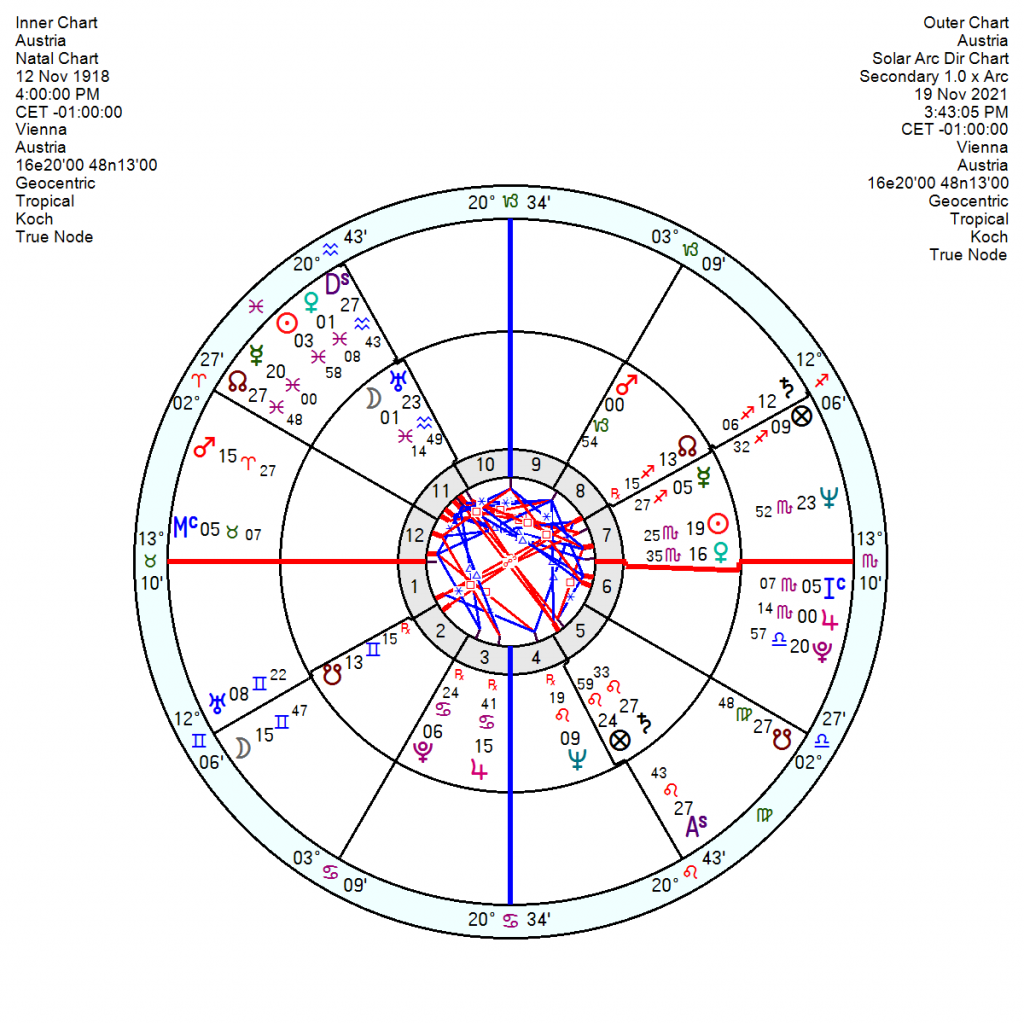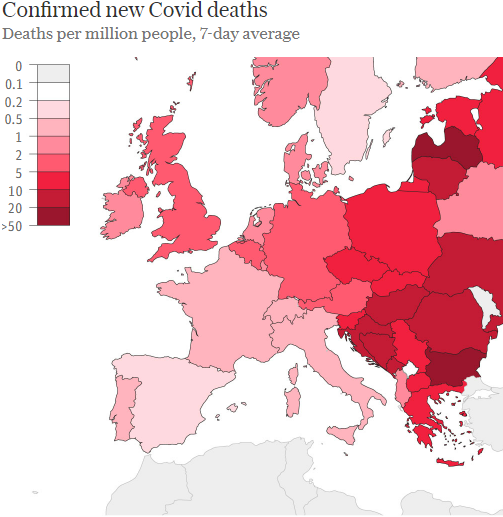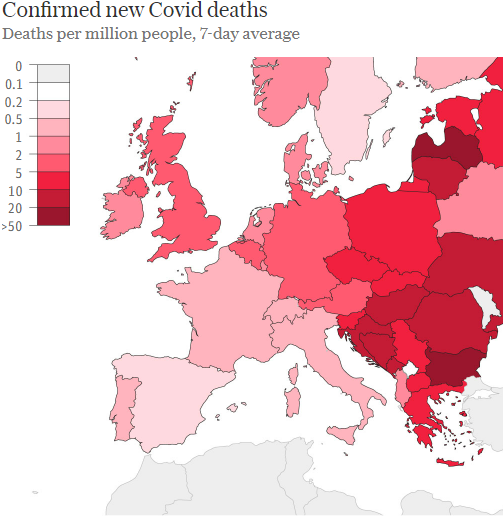 Covid rates are surging across Europe, with infections sweeping in from the east where vaccination rates are low. Case numbers are rocketing in central and eastern Europe, as well as in Austria, Belgium and the Netherlands. Angela Merkel described Germany's situation as "dramatic", but its infection rate is lower than Britain's which remains 30% higher than the average for the EU27. A small matter which Boris Johnson has skipped over.
The Netherlands has imposed a partial lockdown. The ECDC puts the new wave down to the more transmissible delta variant, middling vaccination rates and a relaxation of social distancing measures. It is thought only countries with vaccination rates of over 80 per cent – such as Spain, Portugal and Malta – will escape pressures over winter. Low vaccination rates tend to correspond to higher rates of Covid-related deaths. The UK is 68%, Germany 67%, France 69%, Netherlands 73%, Slovakia 43%.
The EU chart does look rattled from mid December through till early February with the tr Saturn square tr Uranus hitting on the Taurus Moon and Uranus; with the Solar Arc Mars also opposing the Uranus now and shaking up its Fixed planets so it is on tenterhooks.
The Austria, 12 November 1918 4pm chart, if accurate, has a 4th house Neptune also catching the tr Saturn opposition till mid December which will accompany domestic uncertainty and unrest. The Austria North Node in Sagittarius with the Solar Arc Saturn close by will catch this December's Solar Eclipse for a crisis at a crossroads with a few hard lessons and sharp reality checks.
The UK also has its 8th house Mars in Taurus being upended by tr Saturn square late this December across the New Year and tr Uranus conjunct through February. That may not all be Covid but it will be a bumpy ride one way or another.
 The European Central Bank, 1 January 1999, is also ploughing through heavy seas, perhaps for a variety of reasons with this December/January 2022 being especially fraught; and financial disappointments and a discouraging slog throughout 2022.