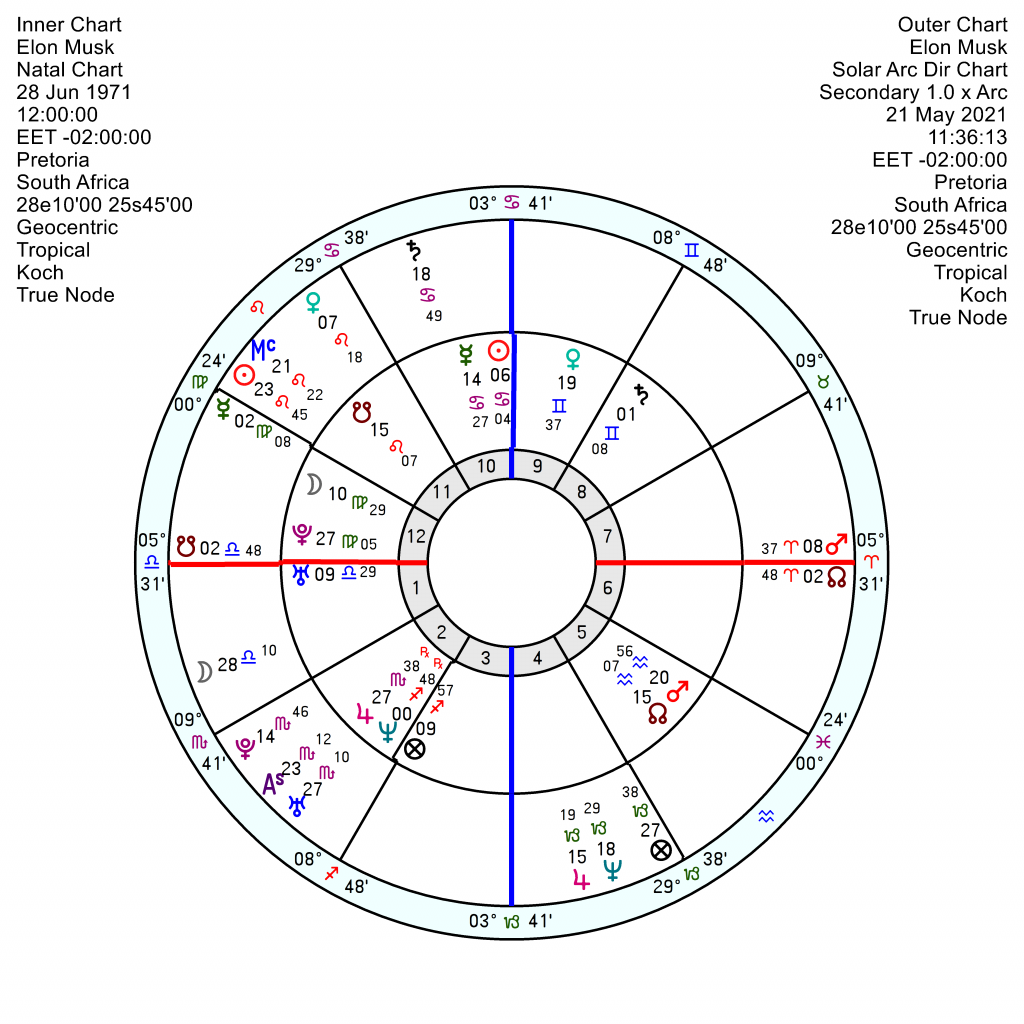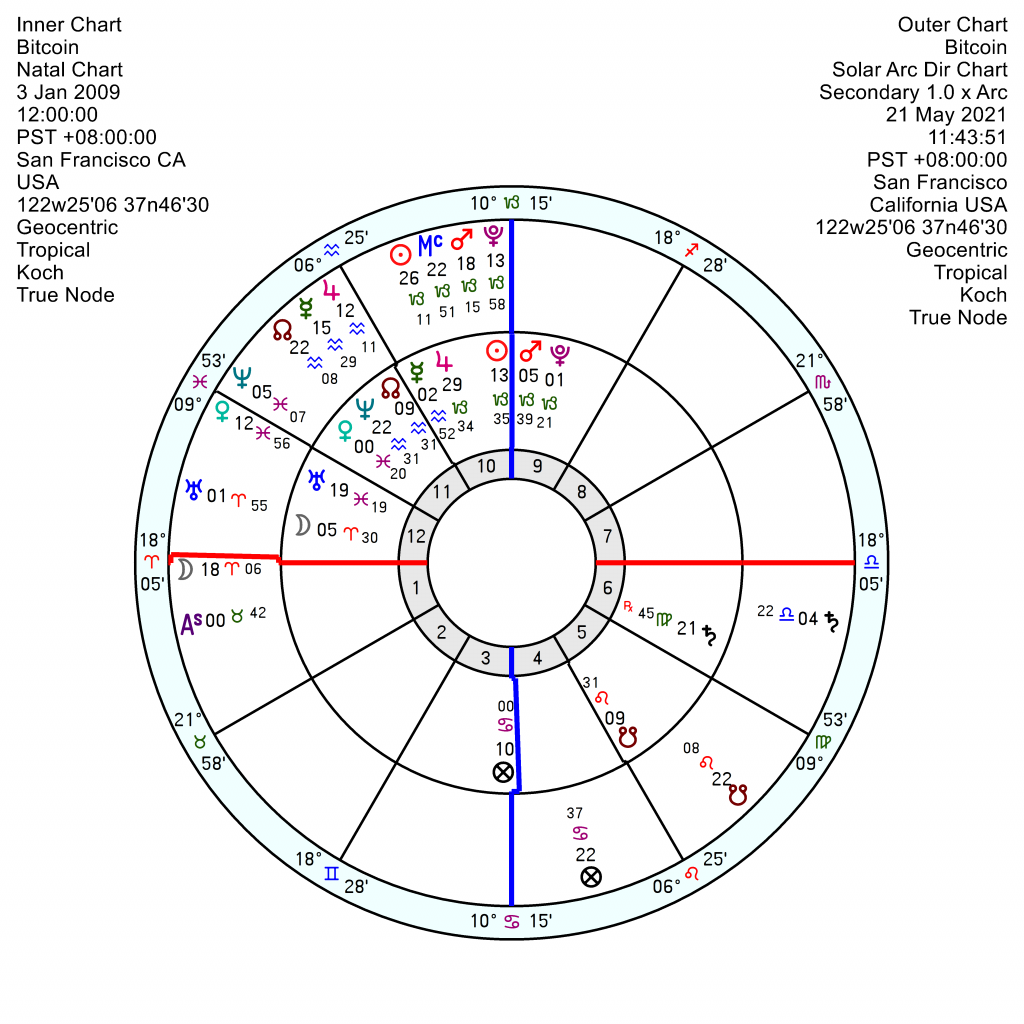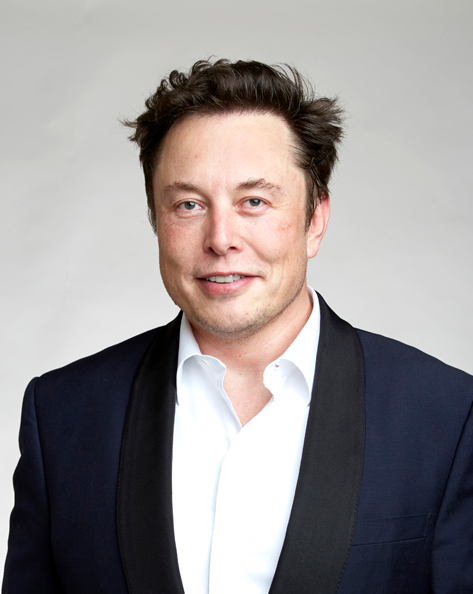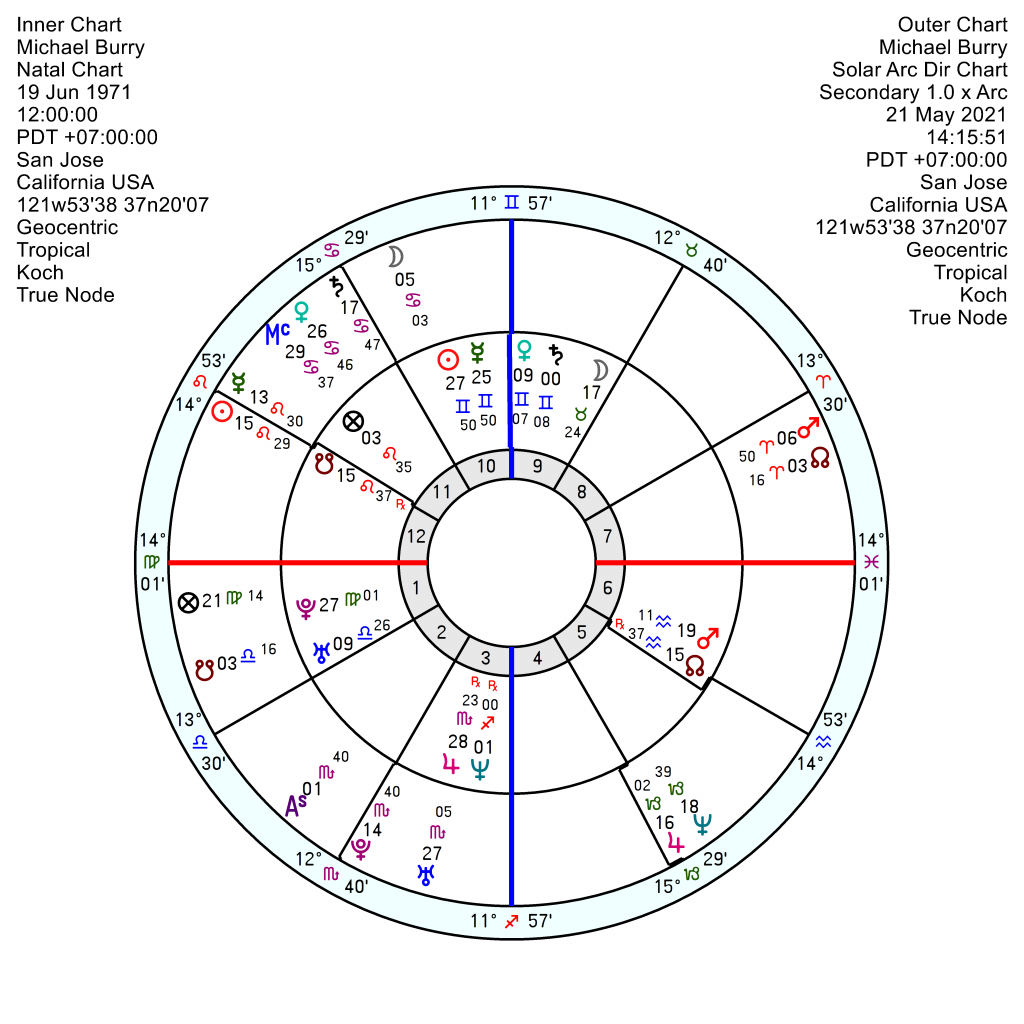 Centibillionaire and all-round mad genius Elon Musk is up to his old tricks sending Bitcoin on a wild ride with his tweets sparking a severe price crash, not helped by Chinese regulators announcing a cryptocurrency payment ban. Though the market stabilised after Musk confirmed that Tesla would not be selling its substantial bitcoin holdings.
Born 28 June 1971, no BT, Pretoria, South Africa, He has a Cancer Sun Mercury square an innovative Uranus and a creative though also neurotic and see-saw Saturn in Gemini opposition Neptune in Sagittarius and Jupiter in late Scorpio. Plus a stubborn Mars in Aquarius in an adventurous and risk-taking square to Jupiter.
He'll be in a confident, full-steam-ahead mood from early 2022 to late 2023 with tr Pluto sextile his Jupiter and square his Jupiter/Pluto midpoint though will be facing major frustrations at the same time with tr Pluto square his Sun/Mars midpoint. It's 2023 which will run him into more major headaches with an undermining tr Neptune opposition his Pluto, a shocking/insecure tr Uranus square his Mars and a discouraging slog from tr Pluto opposition his Saturn/Pluto midpoint. Plus two nerve-twanging Solar Arcs in 2024/5 of his SA Uranus conjunct his Neptune and opposition his Saturn.
The Tesla 2003 and IPO charts look edgy and slumped in 2023/2024 so something will come off the rails however briefly.
  The Bitcoin chart, 3 January 2009, looks very blocked this year with the Solar Arc Pluto conjunct the Sun and an uncertain tr Neptune opposition Saturn. But will be on a confident high come 2023/24.  Coinbase is facing a ropey two or three years ahead with the odd up and more downs. 
ADD ON: Michael Burry, The Big Short investor, the first to foresee and profit from the subprime mortgage crisis of 2007/10 has disclosed a short position betting against Tesla Inc shares worth more than half a billion dollars. Born 19 June 1971 a few days before Musk he has a Sun Mercury in Gemini square Pluto in Virgo and Saturn Venus trine Uranus and opposition Neptune – more controlling than Musk but equally as inventive and imaginative. Like Musk his 2022/23 have definite Jupiterian uplift; with a lucky break late 2022/early 23 from Solar Arc Uranus conjunct his Jupiter. But 2023 is when his woes escalate with tr Neptune square his Sun and opposition his Pluto and tr Uranus squares his Mars.
Pic: the Royal Society