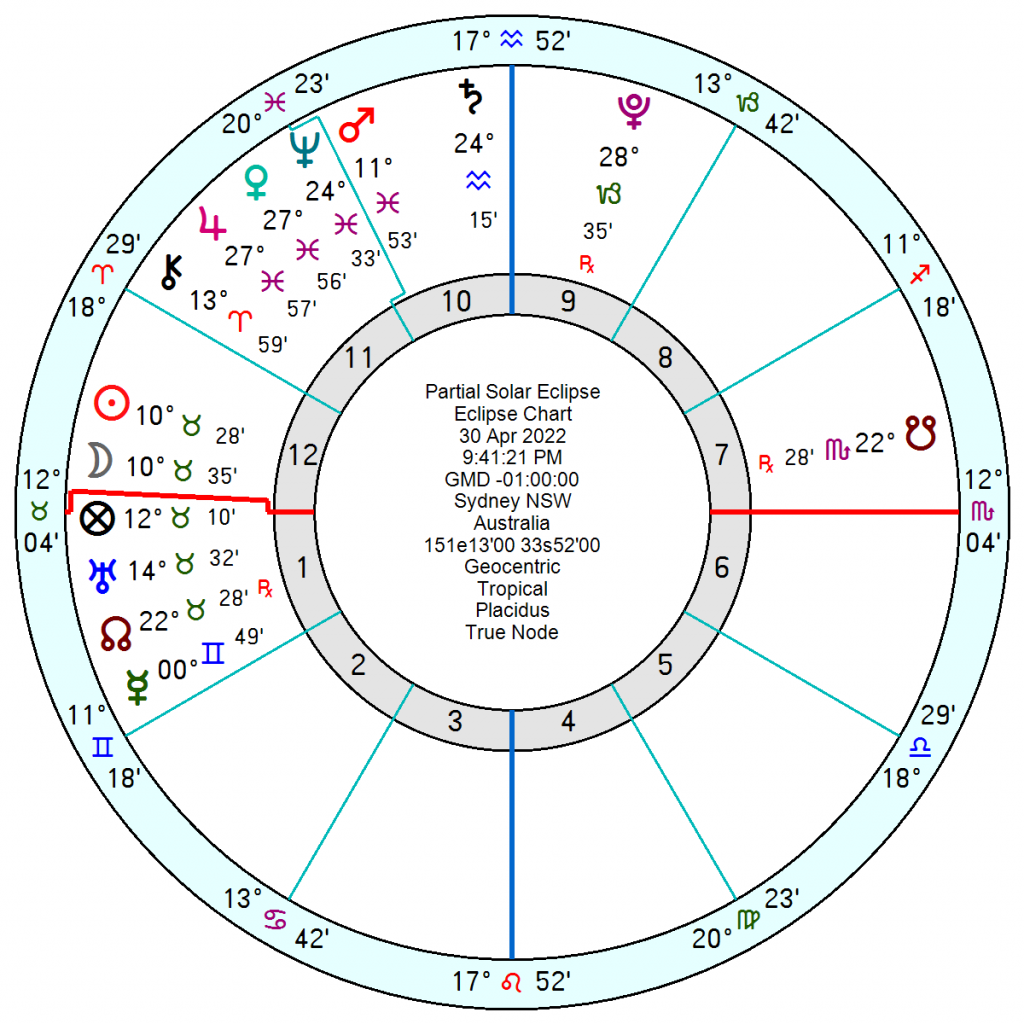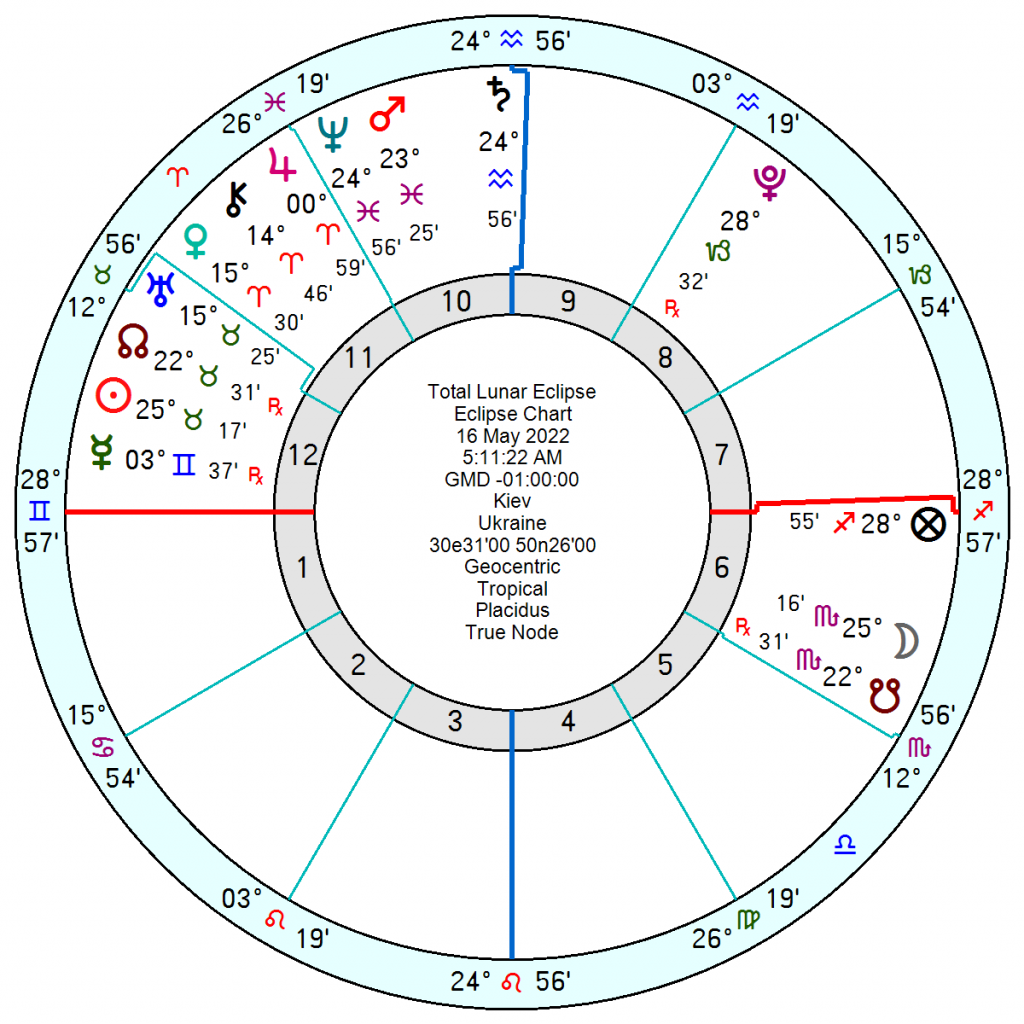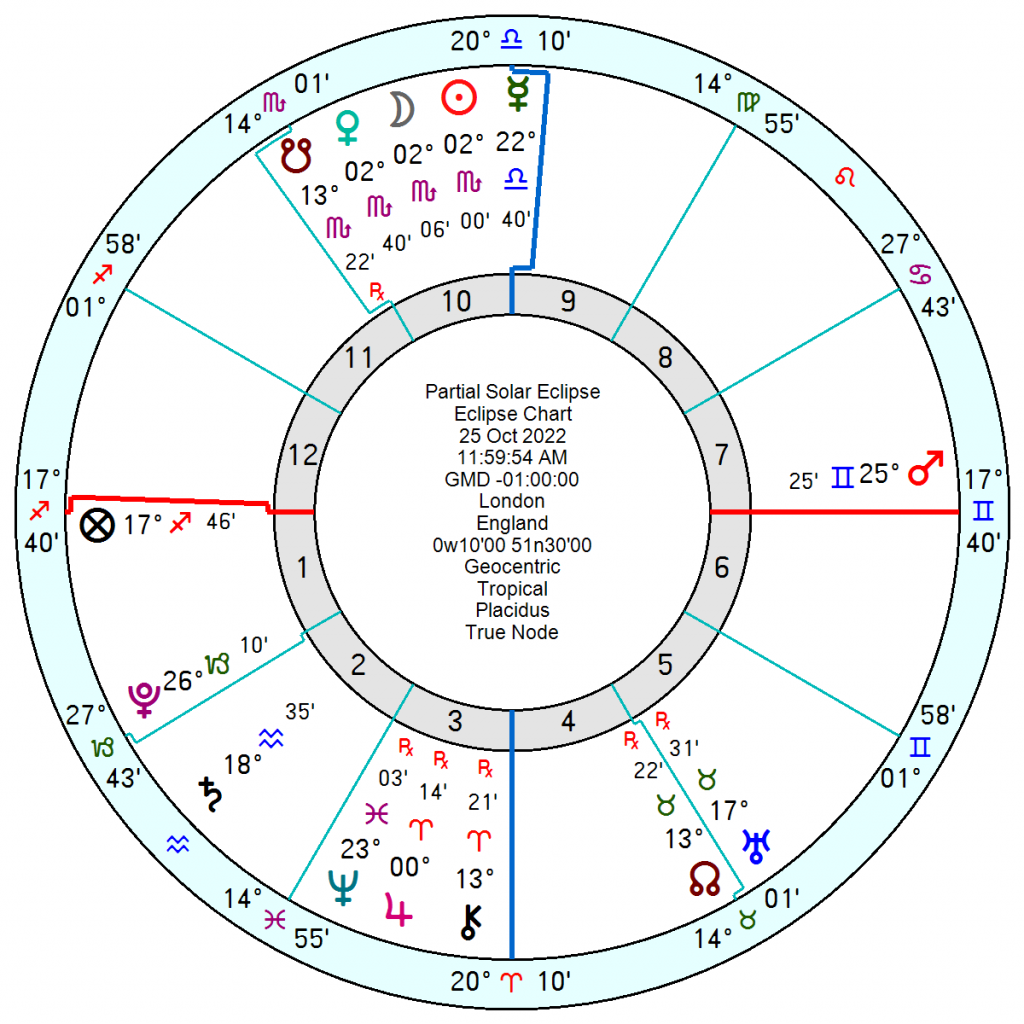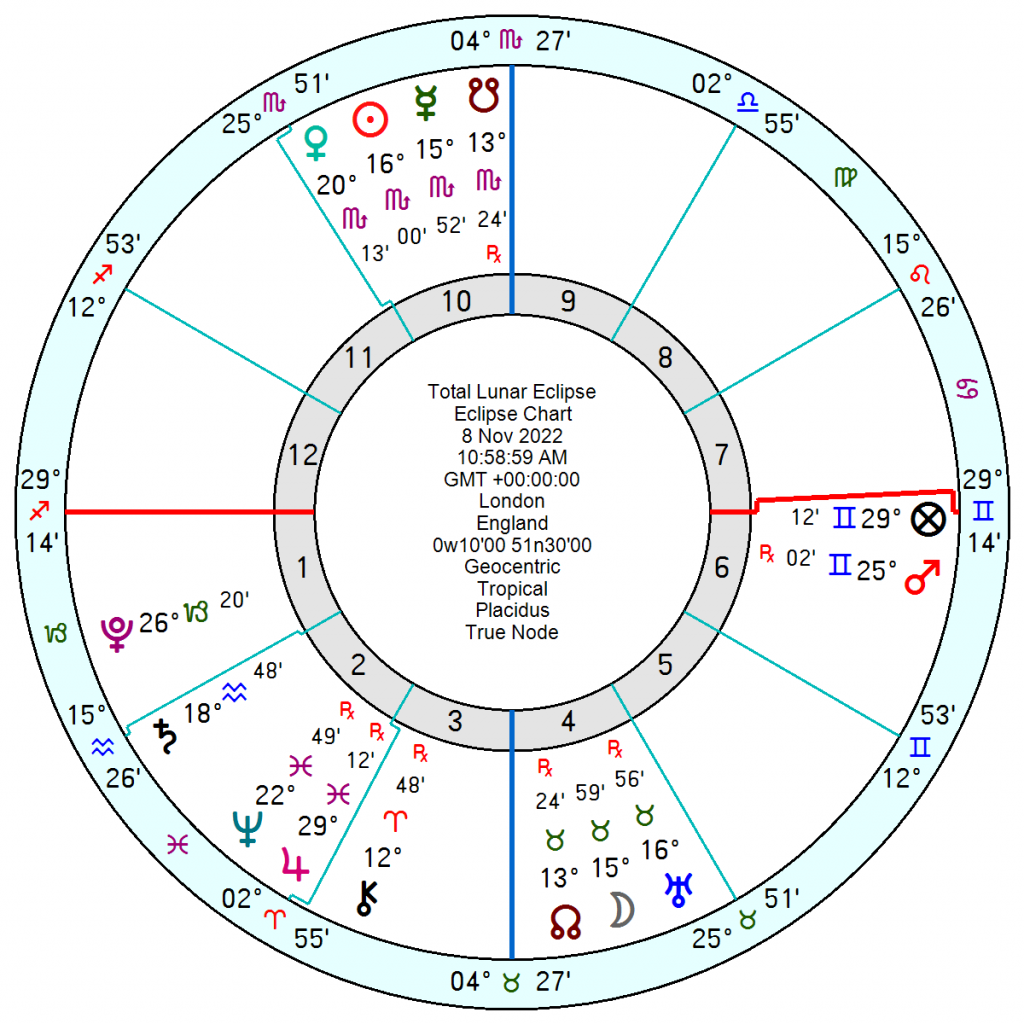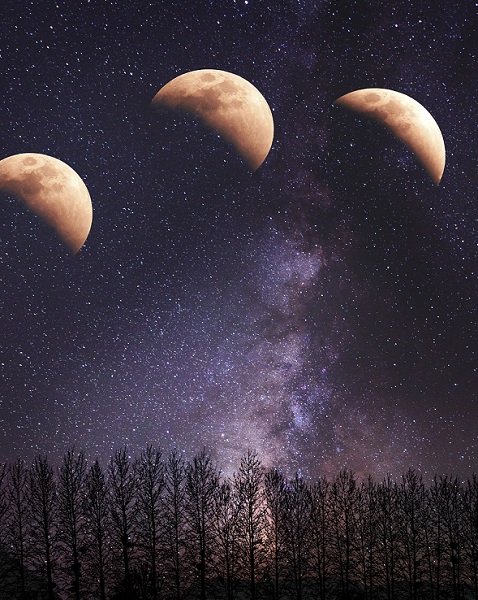 Eclipse season is back with the first Solar Eclipse of the year falling on 30 April at 10 degrees Taurus conjunct Uranus; with the Taurus North Node square Saturn, trine Pluto and sextile Jupiter Venus Neptune in Pisces. It's in a Saros series, around previously in 2004, 1986, 1968, 1950, 1932, 1914 and is associated (according to Bernadette Brady, The Eagle and the Lark) with the relationship to father figures and the need to take responsibility and accept commitments due to another's indisposition or unreliability.
Uranus will throw up a few surprises, maybe upsets and prompt innovation and change. Jupiter Neptune hints at financial bubbles bursting and delusions or over-optimism leading to disappointments financially and emotionally. Saturn in Aquarius in square is chilly, can be selfish and self-righteous. New Zealand and Australia may be unsettled locations – NZ with an argumentative Mars on the MC; and AU with the New Moon Uranus on the Ascendant.
 The Total Lunar Eclipse following on 16 May at 25 degrees Scorpio in many ways is more powerful, as is often the case with Lunars. The Scorpio Moon opposes the Taurus Sun and North Node squaring onto Saturn in Aquarius, trine Pluto and sextile Mars Neptune in Pisces. Stubborn, controlling, attention and publicity seeking, emotionally chilly and intellectually arrogant. Europe and the EU may be more than usually affected along with the UK as forced-change Pluto sits on the Midheaven.  Saturn sits on the Midheaven through Kiev which suggests a sobering reality.
The second Solar Eclipse, also a Partial like the first, is on 25 October 2022 with the New Moon at two degrees Scorpio conjunct Venus inconjunct Jupiter; and Mercury trine Mars trine Saturn, square Pluto. It was around before the same years as above and is in an emotionally intense, slightly manic series, affecting relationships and group activities with effects ranging from falling in love to having to make a great effort.
The Venus Jupiter aspects may mellow what looks to be an argumentative, if not dogmatic and intellectually bullying mood. Saturn in Aquarius will be showing its un-empathic and obstinate face. This Eclipse is the final one to be catching the disruptive Uranus Saturn square which bedevilled last year – as Uranus will conjunct the Taurus Node and square Saturn for a final time. Mars Saturn can be violent or accident-prone.
The Total Lunar Eclipse on 8 November 2022 at 16 degrees Taurus conjunct Uranus opposition Venus square Saturn will magnify the Saturn square Uranus effect which can be dictatorial as well as unpredictable and contradictory. There's also an over-hopeful Jupiter Neptune in Pisces square Mars.
They all look like a mish mash of minuses and pluses with the May Lunar Eclipse being the most difficult.