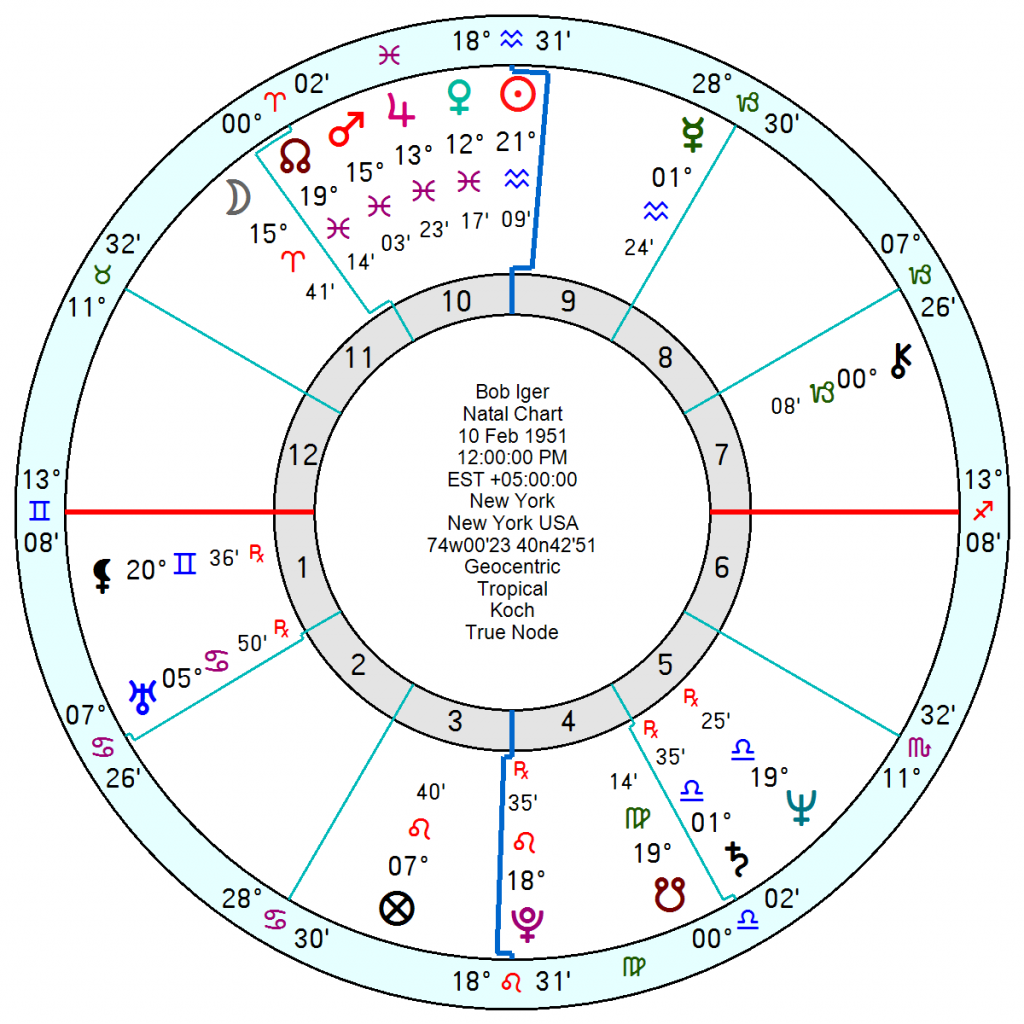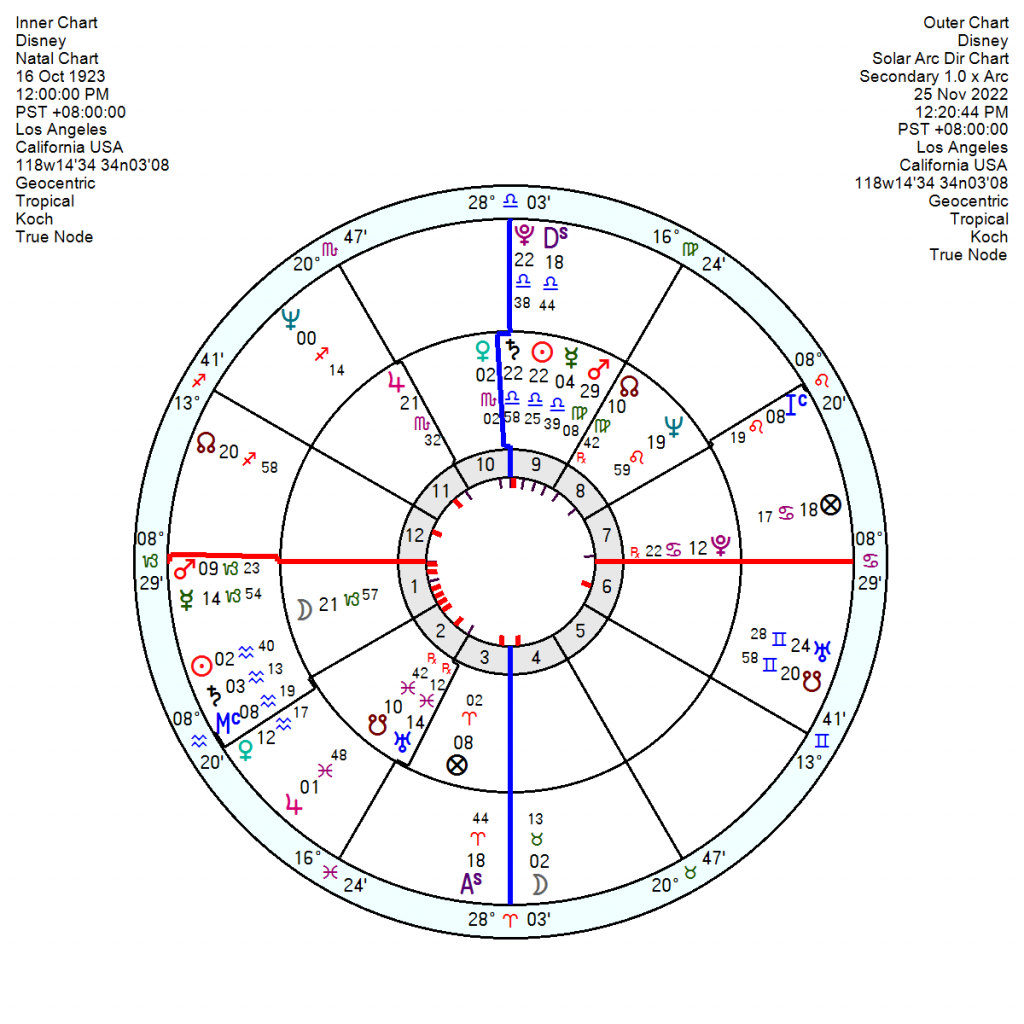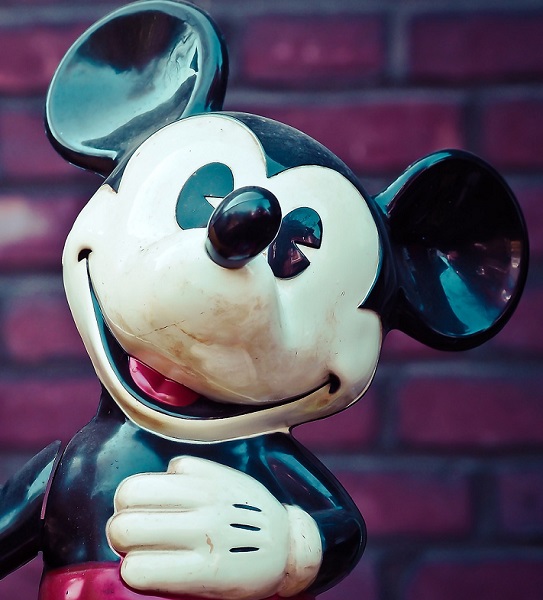 A surprise ouster of Disney's recent CEO in favour of the much-loved and respected former top honcho Bob Iger took Hollywood and Mouse House staffers by surprise. Bon Chapek, despite being a long-time Disney executive had a stormy passage in the top job from 2020 with losses mounting due to exclusive streaming releases and was summarily let go. During Iger's stewardship of Disney from 2005 to 2020, the company grew its animation studio, acquired core brands such as Star Wars and Marvel, and launched Disney+ to a massive subscriber base.
Disney, 16 October 1923, is in a stalled phase with the Solar Arc Pluto conjunct the Sun Saturn in Libra now – and that is deprived and blocked. There should be an improvement in morale when tr Uranus opposes the Jupiter come May 2023 onwards though there will still be swamps ahead even with Iger's steady hand on the tiller. Tr Neptune opposing the Disney Mars in 2024/25 suggests there'll be no quick fixes.
Iger, 10 February 1951, is a Sun Aquarius opposition Pluto which is being rattled by the tr Saturn square tr Uranus at the moment and through 2023 – so he's not exactly at ease and with his Solar Arc Saturn approaching the square to his Jupiter over coming months he may wonder what he's let himself in for.
His relationship chart with Disney does have a helpful and lucky composite Earth Grand Trine though it will be under considerable pressure through 2023/24.
Bob Chapek, 21 August 1960, a New Moon, Mercury, Uranus in Leo had been with Disney for 26 years rising up the ladder. Though his relationship chart with Disney was never good with a hostile composite Mars Pluto conjunction and an evasive Sun Neptune – and an up and down Saturn opposition Uranus. Surprising he made it to the top however briefly.