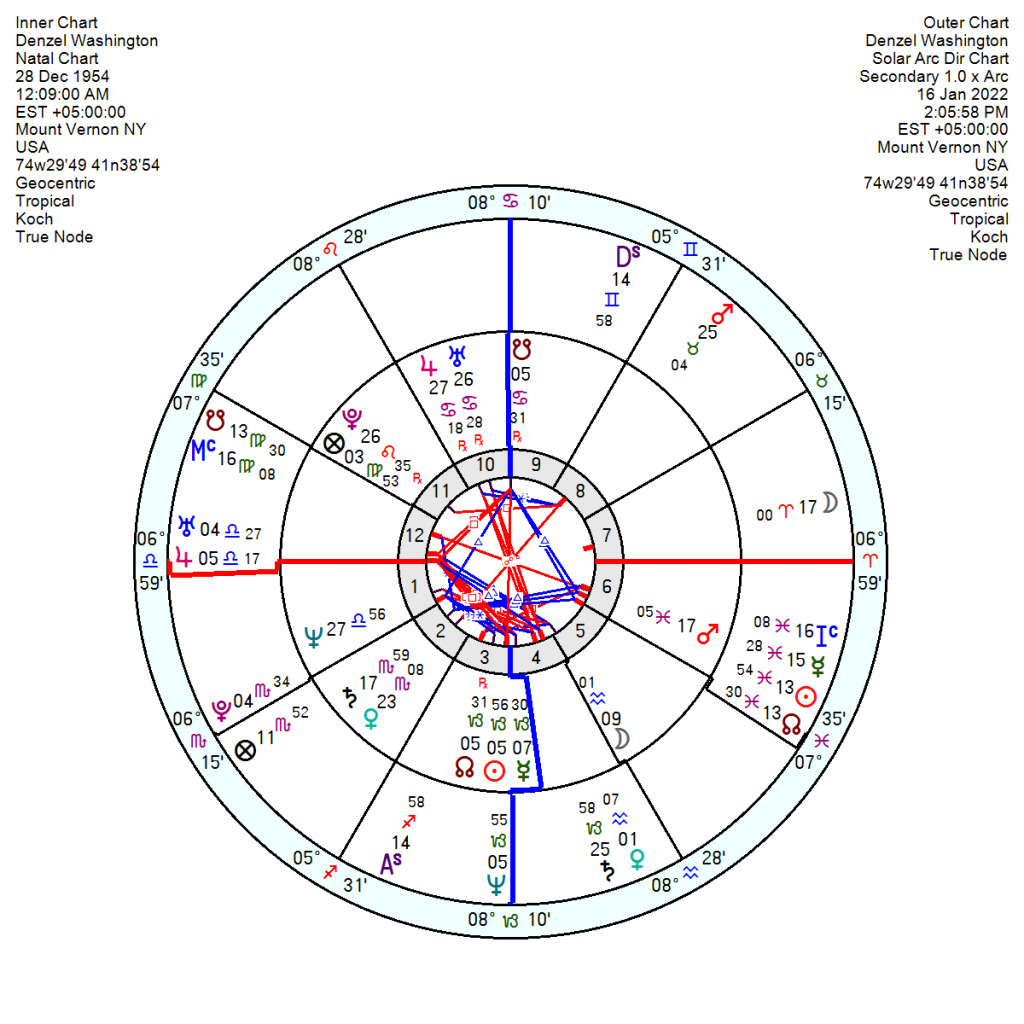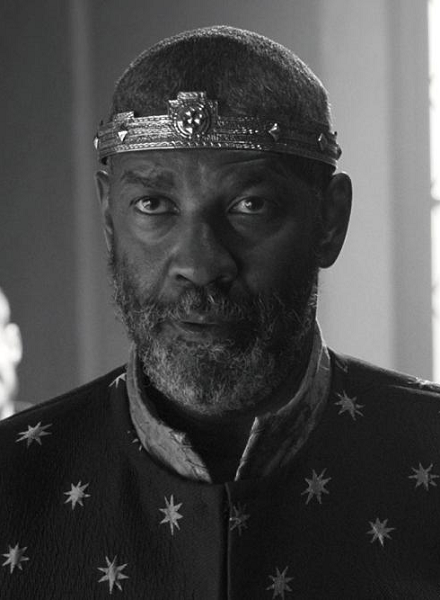 Denzel Washington, called the greatest actor of the 21st century by the New York Times recently, with Tom Hanks gushing: "He is our Brando. Nicholson. Olivier" has gone back to his roots. His early success off-Broadway was in Shakespeare and now he is starring in The Tragedy Of Macbeth along with Frances McDormand which is directed by her husband Joel Coen. It has a limited release and is available to stream on Apple TV+. Filmed in black and white, it is a stripped-down rendition of the play, and is tipped for Oscars.
Washington born 28 December 1954 12.09 am New York, with a preacher father and grew up with split parents. He was sent to military school in his teens which he said saved him from the streets and prison where many of his childhood friends ended up.
He's had an illustrious and award-strewn career on stage and in movies with a settled near forty-year marriage and four children.
  He has a sharp-witted, intelligent and communicative 3rd house Capricorn Sun conjunct the North Node and Mercury and his Aquarius Moon falls in the performing 5th house. Both his Sun and Moon are sparsely aspected. What dominates his chart is a creative Water Grand Trine of a lucky and adventurous Jupiter Uranus in Cancer in his career 10th house trine Venus Saturn in Scorpio trine Mars in Pisces. Such a Grand Trine will allow him to live in his own bubble giving him a detached feel. An unintegrated Sun can also be an island-unto-himself type, standing aloof; and an unaspected Moon can be disconnected from what's going on around him.
   His Jupiter Uranus is square Neptune which threw up a fair few successful types from 1954; and his Venus is in an intense and seductive square to Pluto – but with his Venus conjunct Saturn, he's cool rather than passionate.
He's on an upswing with tr Pluto opposing his Jupiter this year and next; and has a hurdle or two to climb in the next year or so with his Solar Arc Neptune conjunct his Sun and his Solar Arc Mars square his Pluto – but he's not going to be retiring for a long while yet.