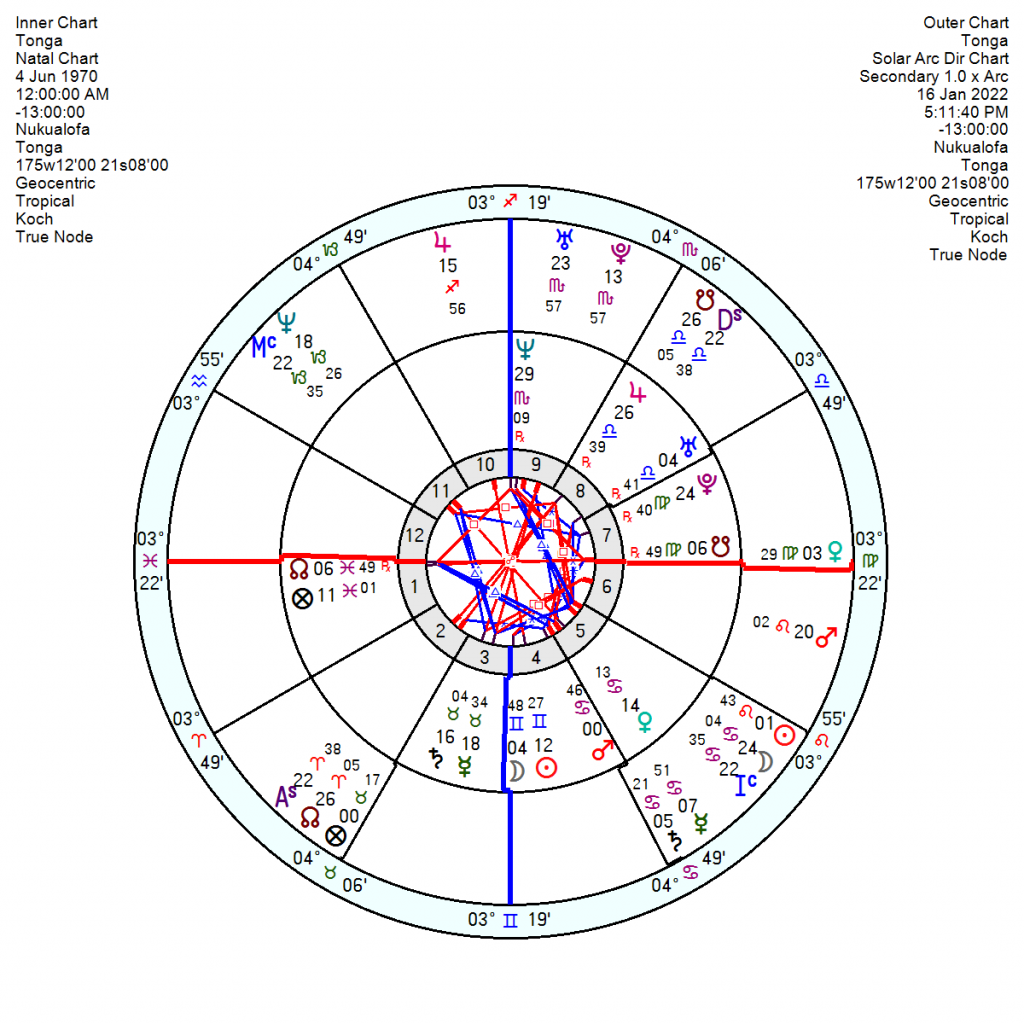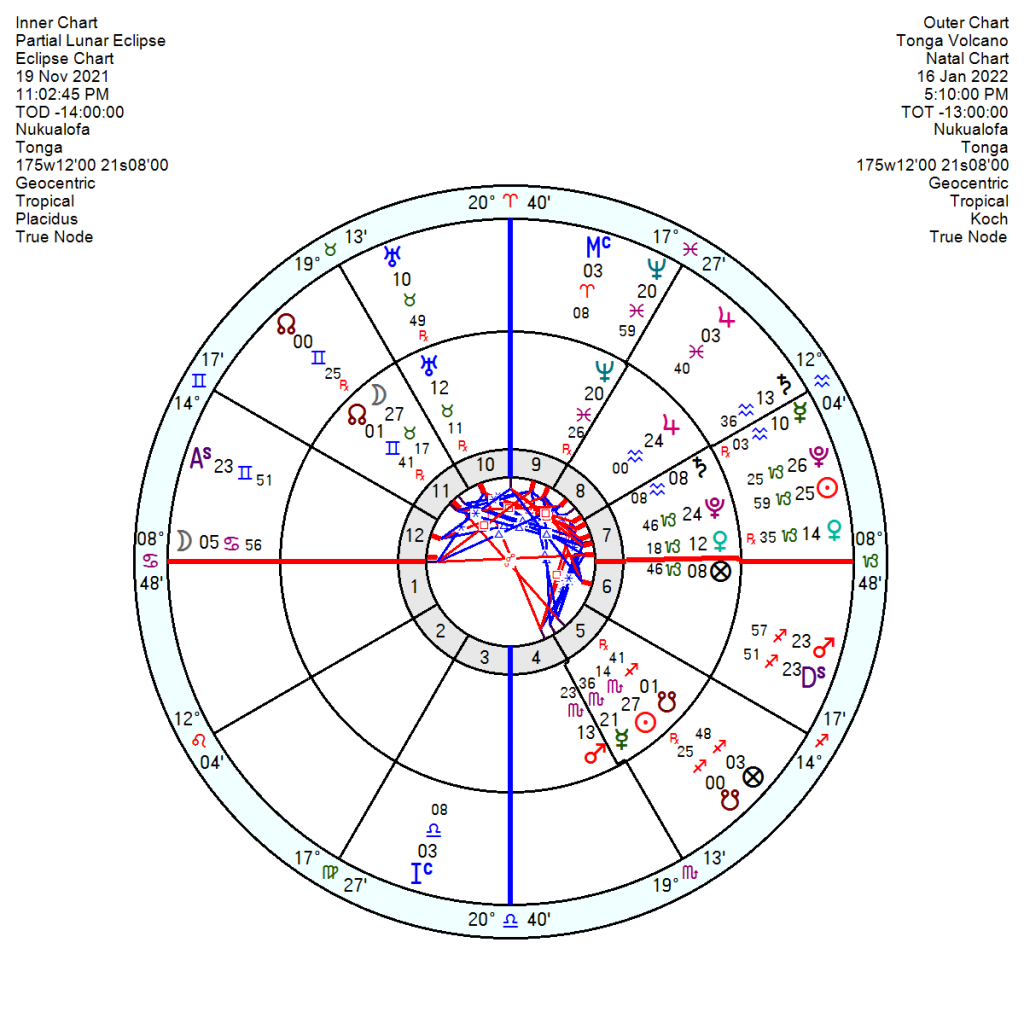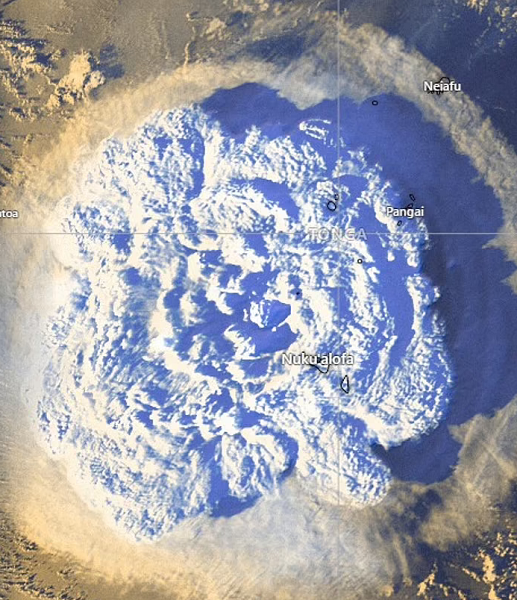 An undersea volcano has erupted in Tonga, triggering a 7.4 magnitude earthquake, so large it was visible from space and sent tsunami waves crashing into the coast. The Pacific island was left covered in ash and cut off from aid with all communications down.
An expert in Tonga eruptions said: 'This is one of the massive explosions the volcano is capable of producing roughly every thousand years. We could be in for several weeks or even years of major volcanic unrest. Tsunamis generated by volcanoes rather than earthquakes are relatively rare. The powerful waves registered in Japan, New Zealand and Australia, with a thunderous sonic boom heard 6,000 miles away in Alaska.
Tonga gained independence on 4 June 1970 and the 12 degree Gemini Sun was exactly opposition last December's Sagittarius Solar Eclipse, which would have pointed to an approaching crisis of some sort. Tr Pluto is also exactly square the Tonga 8th house Jupiter at the moment, which isn't a bad description of a massively amplified below-the-surface event.
  The recent November 2021 Lunar Eclipse has Venus sitting on the Descendant; and tr Saturn is exactly square the Eclipse Mars as the volcano was triggered. The Eclipse had a formidably tricky and explosive T Square of Mars opposition Uranus square Saturn and it is this which was rattled.