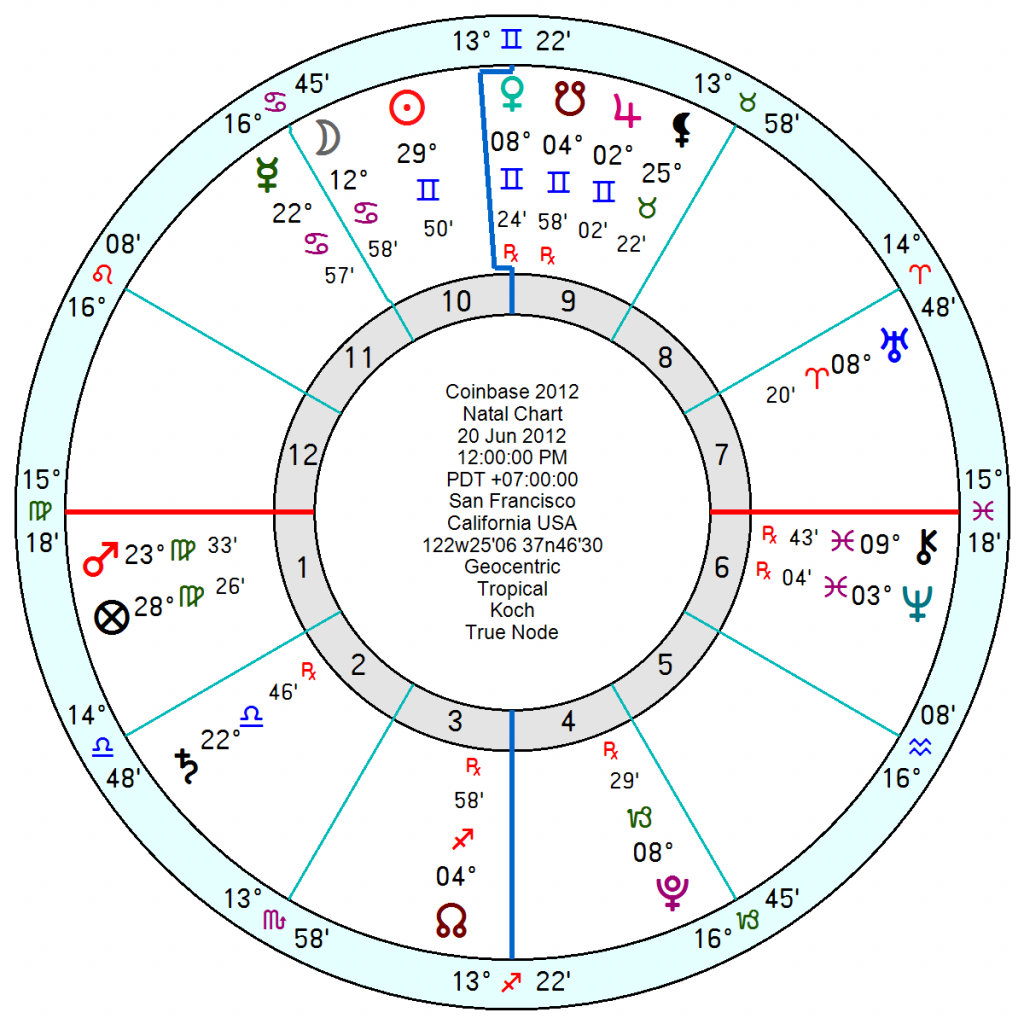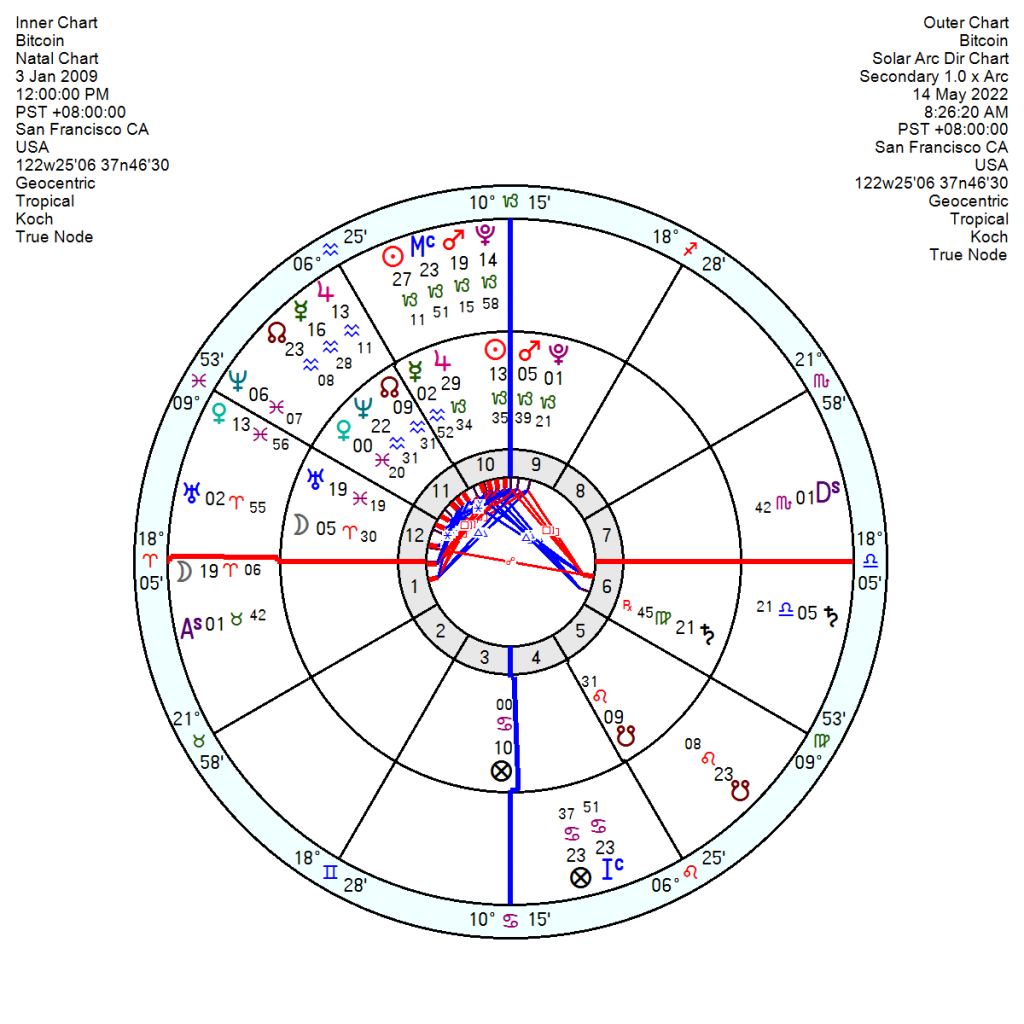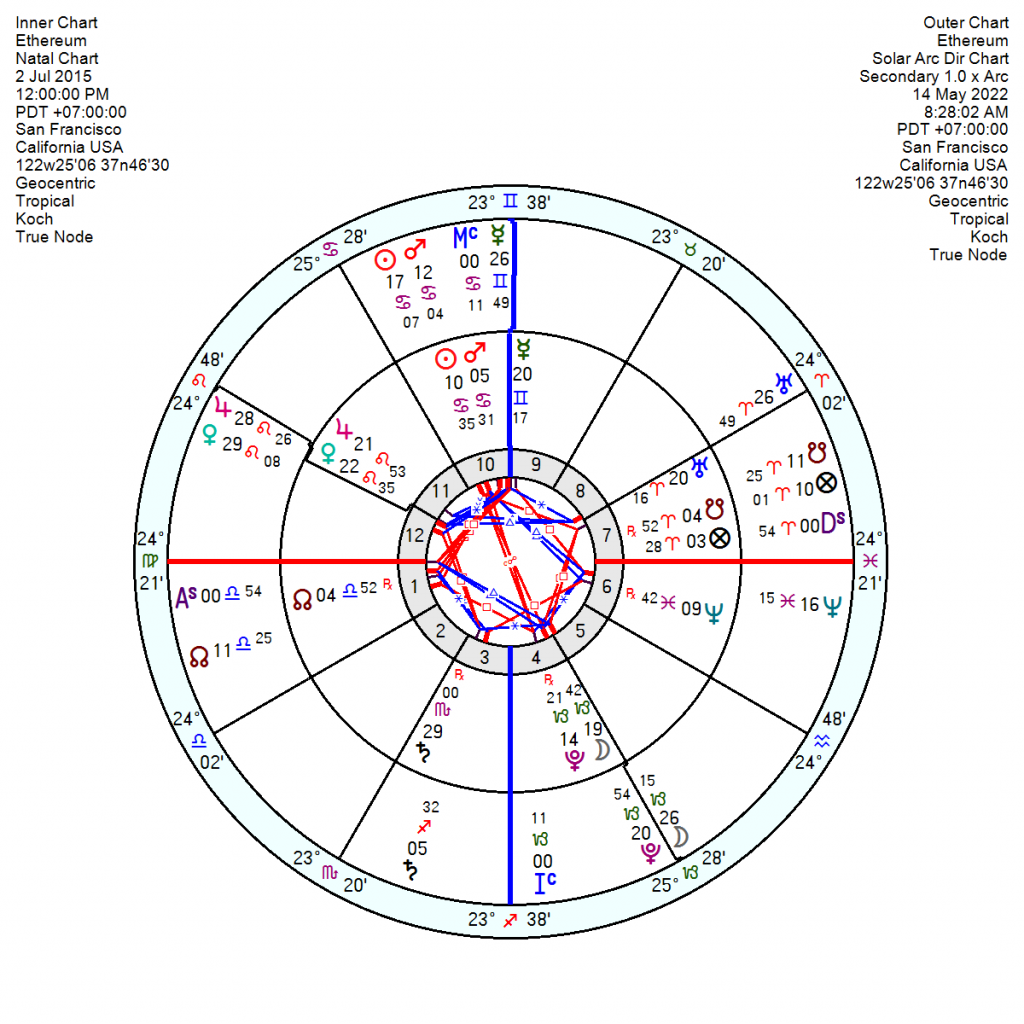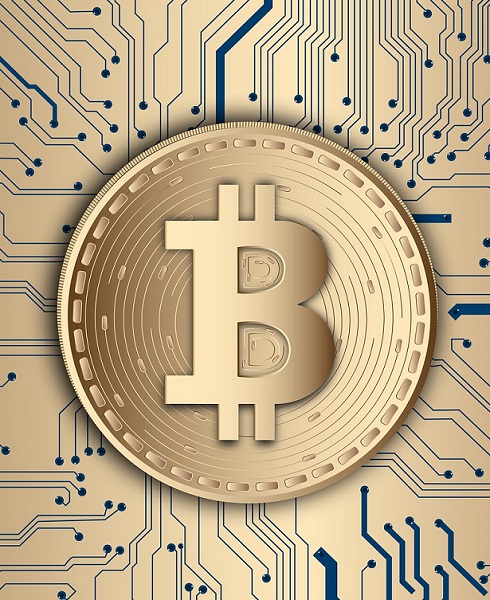 Cryptocurrencies are collapsing with some reduced to zero in value. Coinbase, the cryptocurrency exchange, has seen their shares lose around three-quarters of their value since the market debut last year, and drop 32 per cent this week.
I stumble around in the dark where these magical, mystical, non-real money tokens are concerned but for what it is worth –
Coinbase, founded 20 June 2012, has a Gemini Sun square Mars in Virgo which is catching the panicky-failure tr Neptune opposition Mars now and into early 2023; with financial disappointments extending on as tr Neptune squares the Sun before moving into Aries in 2025. Their Nasdaq chart, 14 April 2021, shares similar confidence and enthusiasm denting influences this year extending on to 2025.
Bitcoin, the original, founded 3 January 2009, has been under astro-pressure for the past year and finally breached the seawall now as the Solar Arc Saturn square the Mars.
Ethereum, 2 July 2015, which shares with Bitcoin a do-or-die-determined and utterly ruthless Mars Pluto hard aspect, is into earthquake territory this year with Solar Arc Pluto square the Uranus – and this week's Lunar Eclipse colliding with its Saturn in Scorpio. The next few years look stormy and high-risk with the Solar Arc Mars approaching the opposition to the Pluto and the Solar Arc Sun square the Uranus.
Another Pluto in Capricorn 'greed is good' phenomenon intertwined with Neptune in Pisces up to its sleight-of-hand dream-spinning.