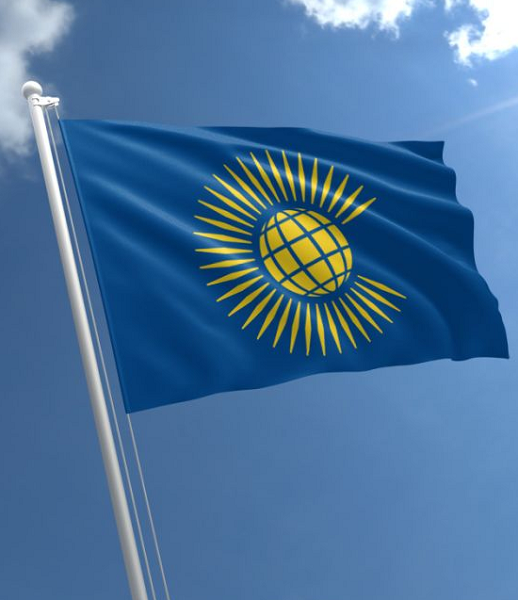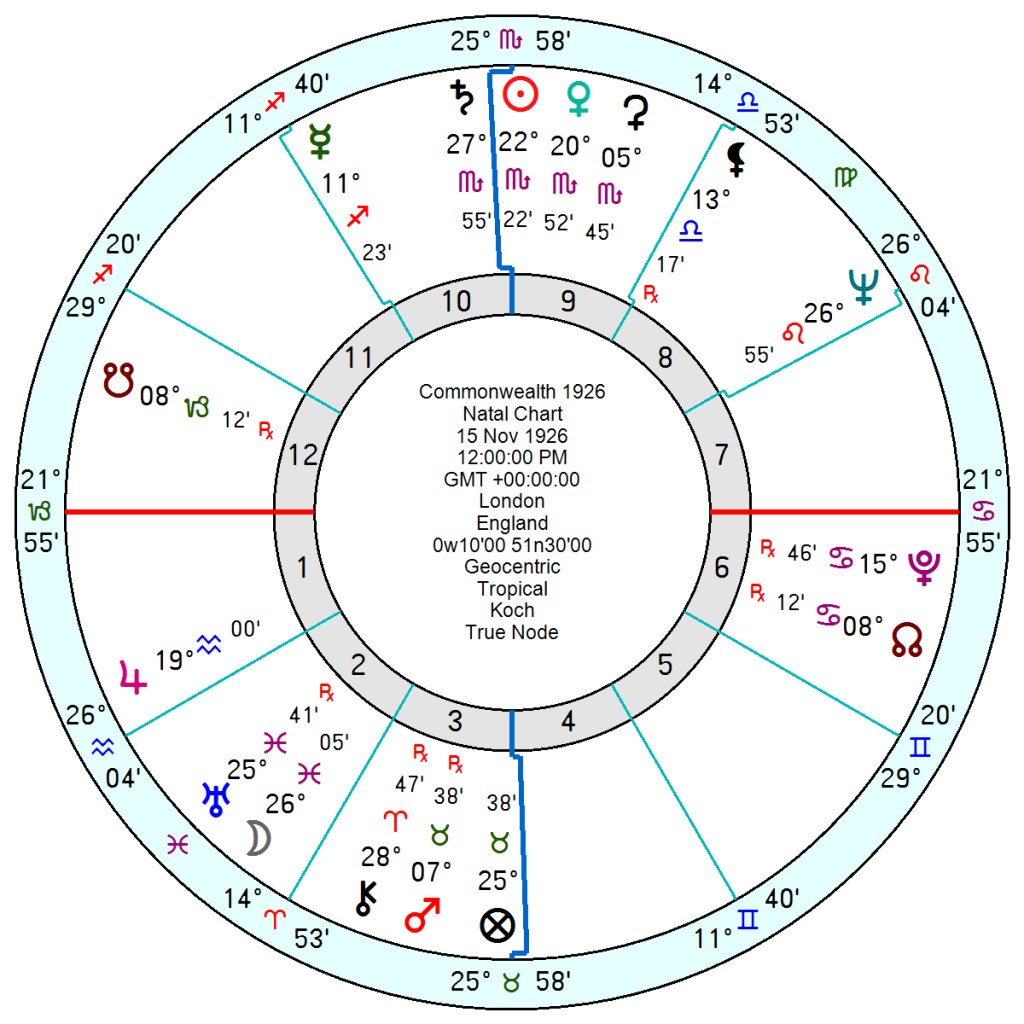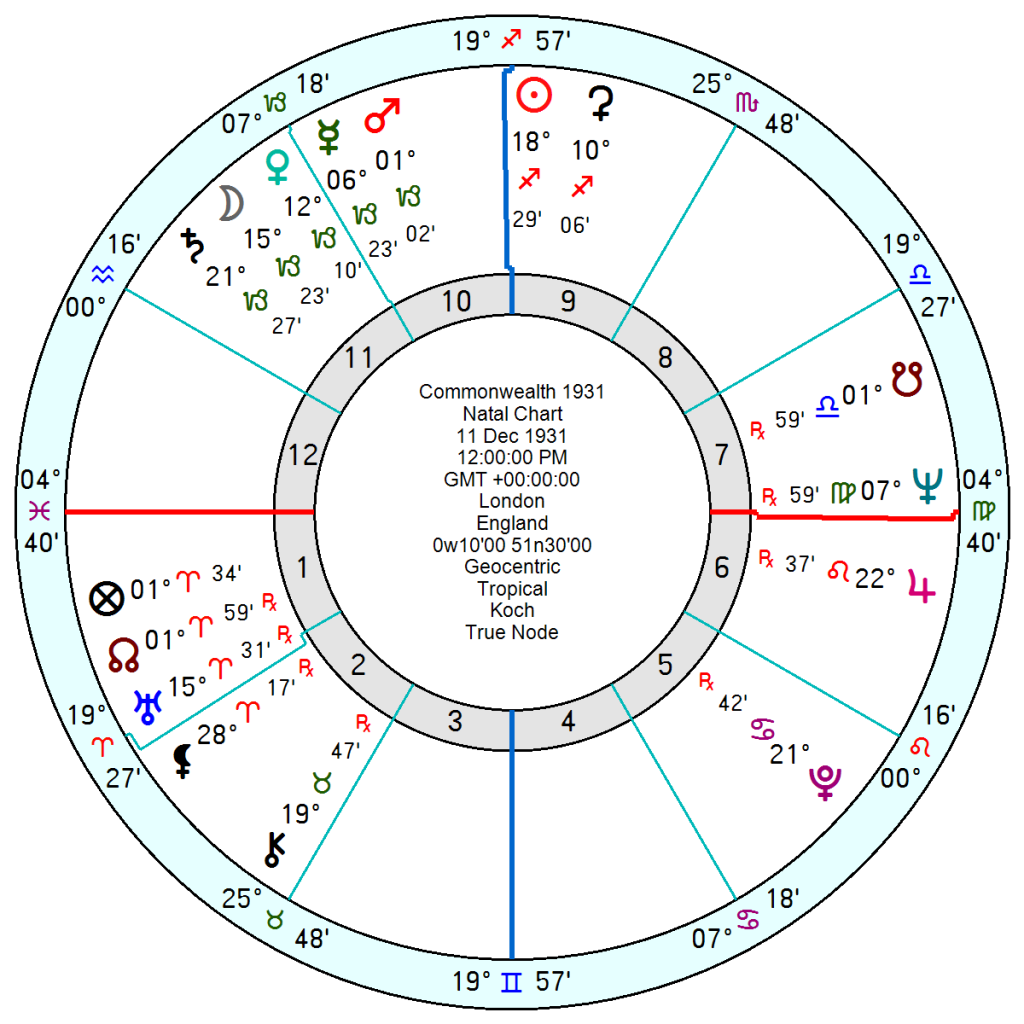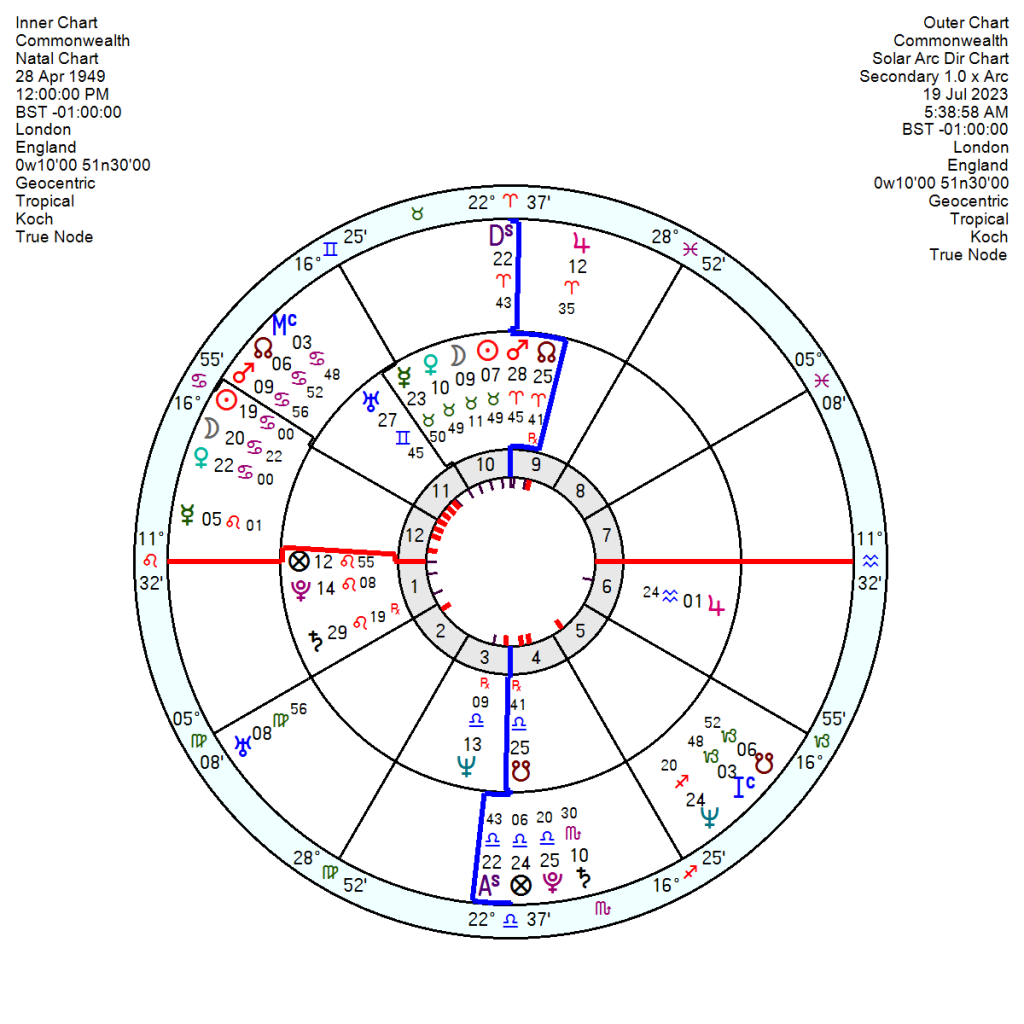 The Commonwealth Games look to be in jeopardy with Australia's hosting of the 2026 event now being cancelled because of rising costs. Increasing hostility to colonialism, empire and the like and the passing of Queen Elizabeth may ring the death knell for the entire Commonwealth edifice before the end of the decade.
  The Commonwealth was first mooted in the Balfour Declaration of 15 November 1926 mainly in regard to the dominions of New Zealand, Australia, Canada, Ireland, South Africa – it referred to autonomous communities within the British Empire, equal in status, united by a common allegiance to the Crown. It was put into statute on 11 December 1931. The London Declaration of 28 April 1949 allowed for India's continued membership after  transition to a republican constitution and established a precedent that republicanism was compatible with membership of the Commonwealth.
The 1926 chart is certainly in a turbulent phase with tr Uranus opposing the Venus, Sun and Saturn in Scorpio and squaring the Jupiter and Neptune through 2023/24; with a grind-to-a-halt tr Pluto square the Mars in 2027/28.
The 1931 chart will be undermined by tr Neptune Saturn in Aries square the Mars in 2025/26; with significant disruption in 2027 as the Solar Arc Uranus is conjunct the Pluto and opposition the Saturn.
The 1949 chart indicates paralysis this year with tr Pluto square the Mars and hitches and glitches until a perhaps terminal blockage with Solar Arc Pluto conjunct Mars in 2027.
Maybe it is time for what was a legacy of the past to move on. Though as in all things that the wokery decry in outrage, it did good in its way and may well be missed.