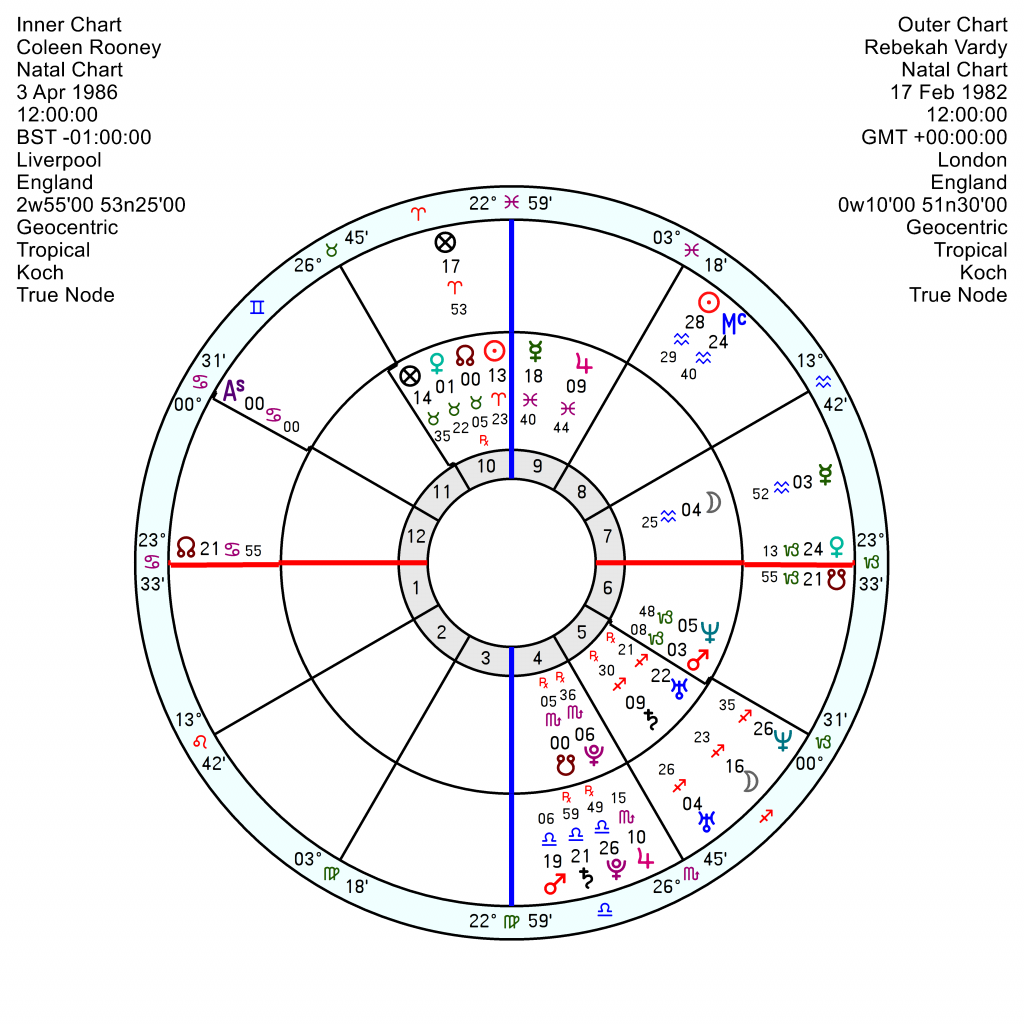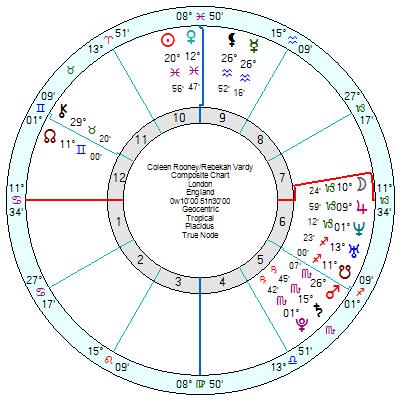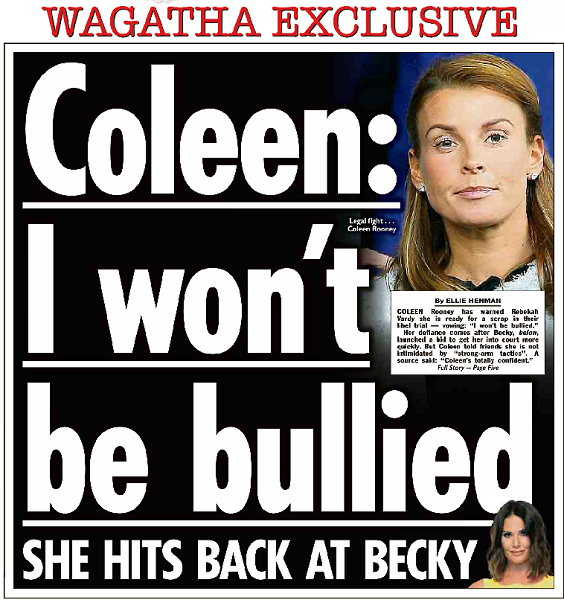 A depressingly vacuous court case involving two English Kardashian-type footballers wives centres on who leaked what from a private Instagram account. Coleen Rooney, wife of bad-boy Wayne, accused Rebekah Vardy of leaking stories of her private life to the media and says it caused her three years of 'stress and anxiety'. RV in return sued her for libel, claiming she nearly miscarried because of her anguish over the affair. RV has won the first round, on the grounds that others had access to her Instagram account and the libel was directed solely at her. Both are now involved in "one final attempt to resolve the matter without the need for a full trial". If they manage it the media will gnash their teeth at missing out on the fun and distraction.
 Coleen Rooney, 3 April 1986, is a Sun Aries with an emotionally intense and stubborn Venus in Taurus opposition Pluto square an Aquarius Moon.  She has a Solar Arc Saturn square her Sun around now so not in the best of spirits. She'll have some uplift over the New Year but that runs alongside a run of mishaps and failures till late January, followed by a run of disasters from tr Neptune squaring her Mars/Saturn midpoint late March to mid April, repeating later in the year.
 Rebekah Vardy, 17 February 1982, is a Sun Aquarius trine Pluto, Saturn, Mars in Libra which in turn square Venus in Capricorn – so equally not one for giving way easily under attack. She's not looking too ecstatically happy in 2021 either with Pluto and Neptune transits putting blockages and banana skins in her way; with a sharp-shock from Solar Arc Mars square Sun also in 2021.
   Their relationship chart which has Saturn sitting on the Mars/Pluto midpoint – not an auspicious omen for a BFF bond – has tr Neptune conjunct the composite Sun from late March, through April and on and off across the New Year into 2022.   All disappearing down the plughole as well it might.
What an obscene waste of money.
See previous post: October 10 2019