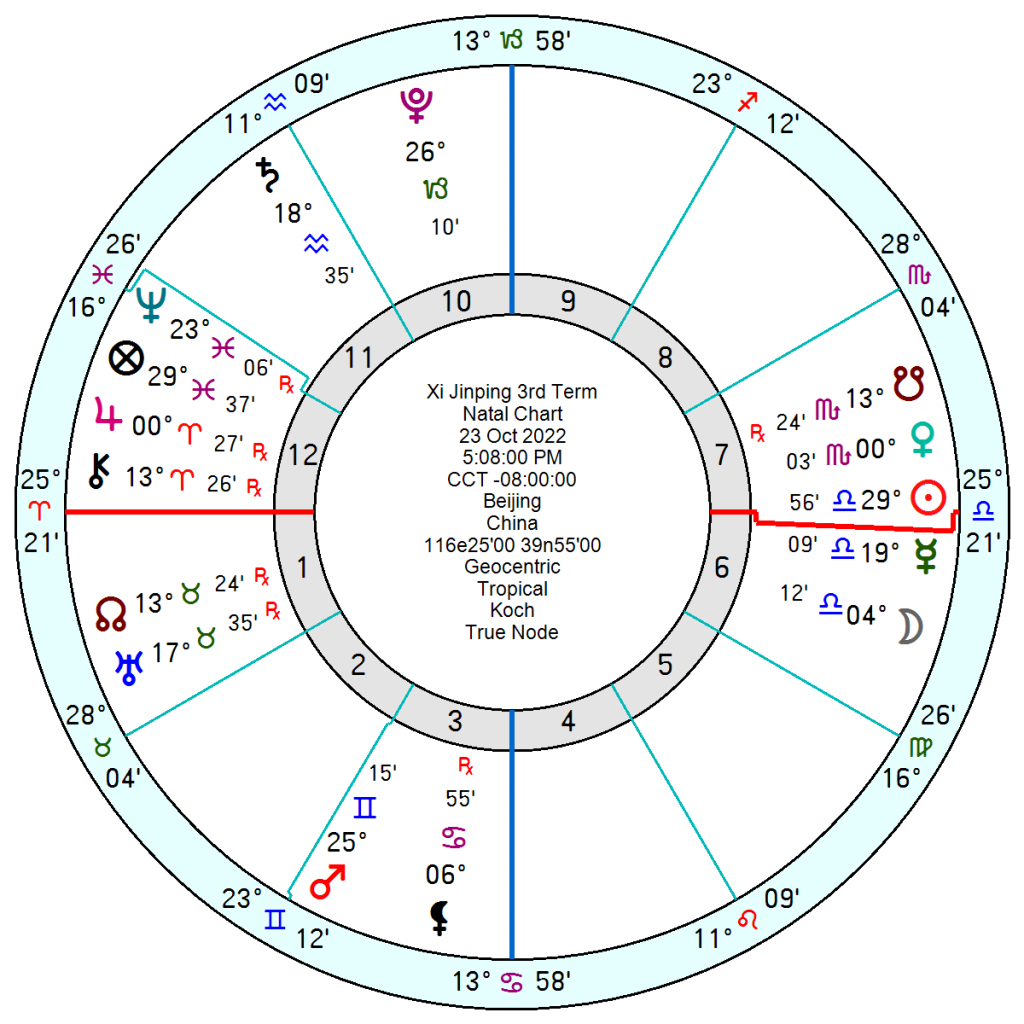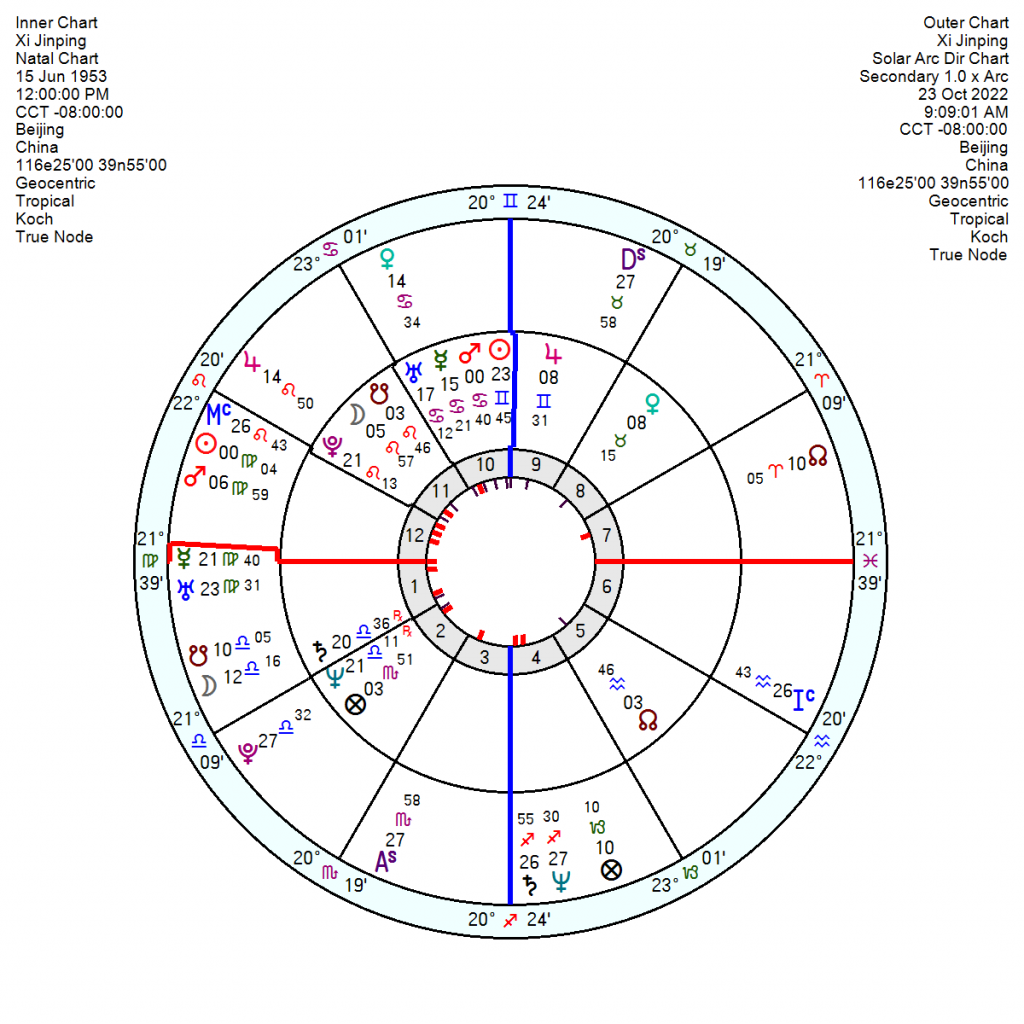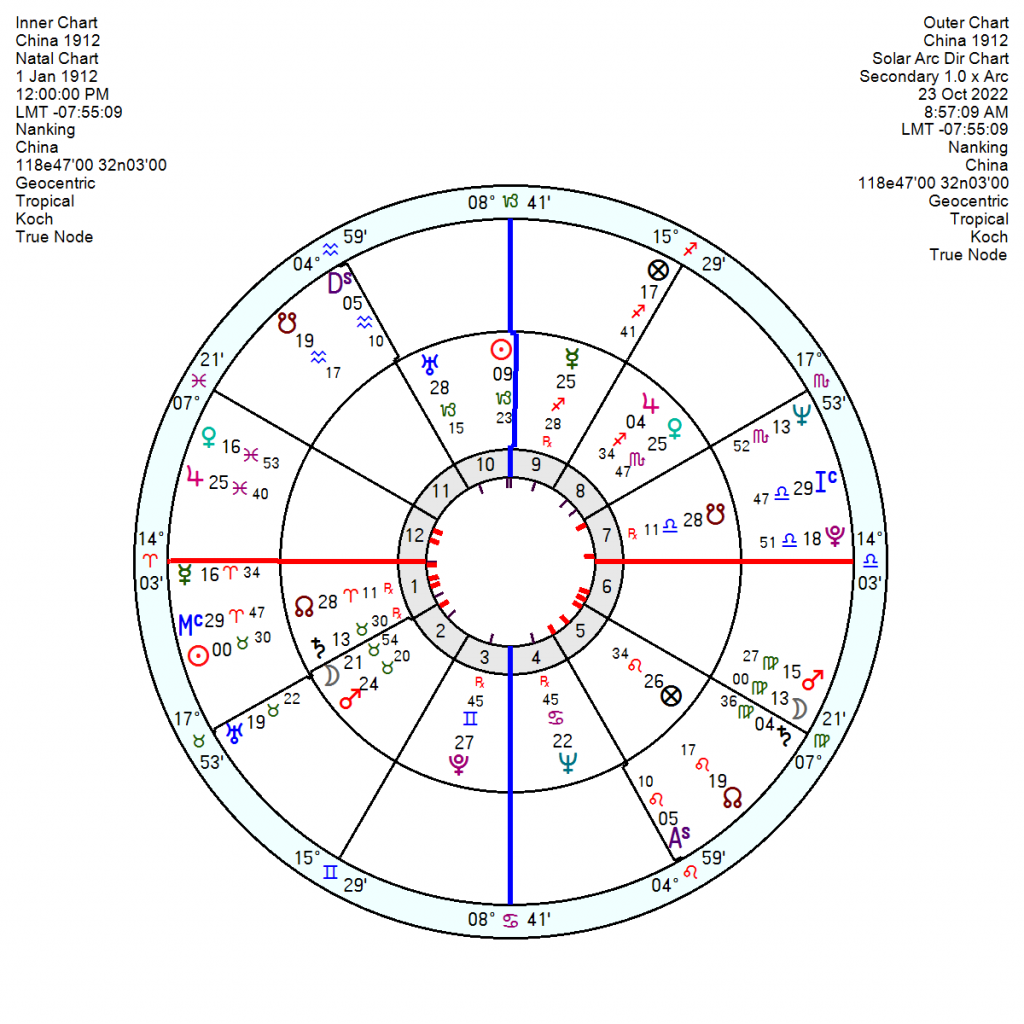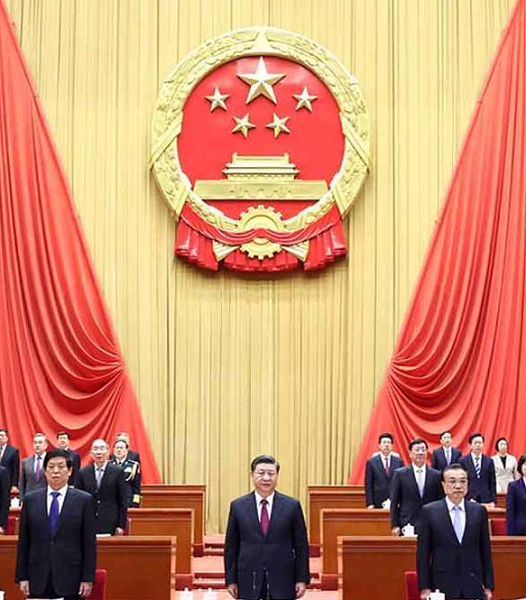 Absolute power has been claimed by Chinese President Xi Jinping as his rulership has been extended for a third five year term. It breaks the precedent set after Mao's demise to limit the power of any one individual leader. Despite being the son of a relatively liberal father and having seen his family punished through the insanities of the 1960s/1970s Cultural Revolution, he has steadily built himself up as a Stalinist strongman, shored up the authority of the Communist party and cultivated a personality cult, combining repression and surveillance at home with aggression abroad.
His 3rd Term chart, 23 October 2022 5.08pm Beijing, has dictatorship written all over it with a 10th house controlling Pluto square Sun and Pluto in a ruthless quincunx to Mars. His Mars is in a publicity-attracting but not always decisive square to Neptune; and there's an inflexible Saturn in Aquarius in a conflicted square to Uranus.
  He's facing a momentous struggle ahead to overcome considerable obstacles with tr Pluto square the Term Sun and Venus through 2023 until late 2024; a panicky-failure tr Neptune square Mars in 2023; and worse by 2025/6 when the tr Neptune Saturn conjunction in Aries are in a confidence and enthusiasm-denting conjunction with the Term Jupiter.
The China economy is already ailing amid greater state meddling and the fallout from Covid, there is domestic discontent over the handling of the pandemic, and tensions with the west have been rising for years over trade and the treatment of Uyghurs as well as worries about military expansion in the South China Sea, Hong Kong and ramped up threats against Taiwan.
The Term chart echoes themes on his personal chart, 15 June 1953, with an undermining tr Neptune square his Sun this year into 2023, and worsening as tr Neptune squares his Sun/Mars midpoint and finally makes a failure-ridden square to his Mars at zero Cancer in 2025/26. Plus a disruptive tr Uranus opposition his emphasised Pluto in Leo in 2023.
The China 1 January 1912 chart has the same Pluto focal point Yod as the UK, in this case inconjunct Uranus sextile Venus. The Pluto will be undermined by tr Neptune square from May 2023 to late 2024 which could undermine China's global influence. Certainly things are changing with tr Pluto conjunct the Uranus in 2022/23 so there could be a potential for disruption and rebellion; with shocks and jolts in 2024 with tr Uranus conjunct the Mars and opposition Venus. There may be an over confident drive for power and influence in 2024 which could well backfire.