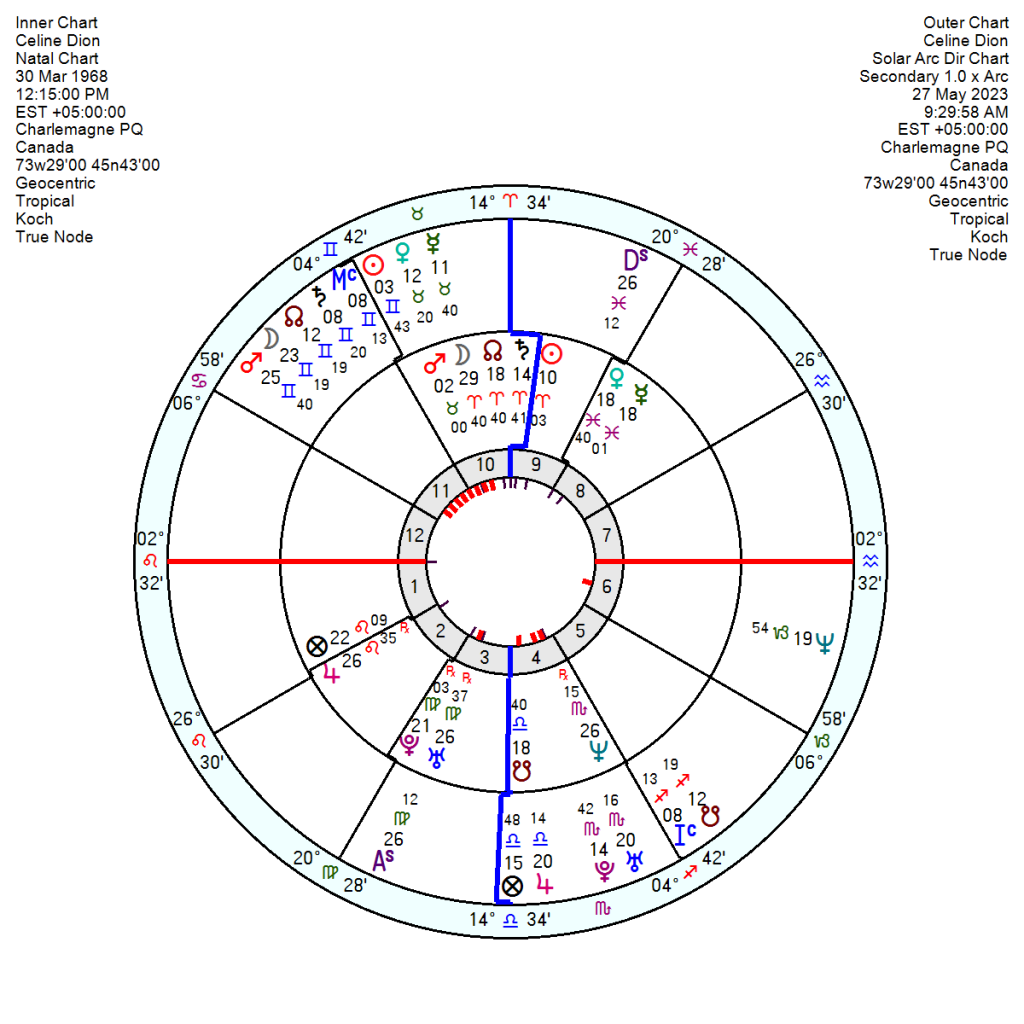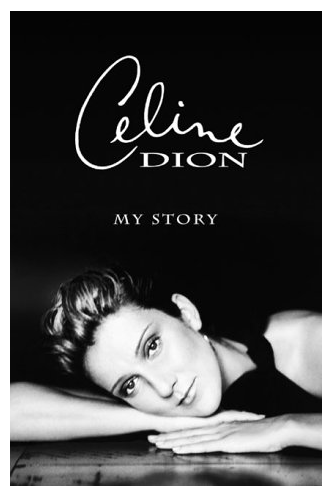 Celine Dion has cancelled all her remaining live shows after being diagnosed with Stiff-Person Syndrome (SPS)a rare neurological disorder. She said the disorder was causing muscle spasms and was "not allowing me to use my vocal cords to sing the way I'm used to". The tour was to have been Dion's first global concert tour in a decade and the first without her husband-manager Rene Angelil, who died from cancer in 2016.
SPS is a rare condition and not well understood, characterised by fluctuating muscle rigidity in the trunk and limbs and a heightened sensitivity to stimuli such as noise, touch, and emotional distress, which can set off muscle spasms. While there is no cure for SPS, there are treatments – including anti-anxiety medicines and muscle relaxants – which can slow down its progression.
She was born 30 March 1968 Charlemagne, Canada with conflicting birth times of 12.15pm or 12.30 am. She has her Aries Sun conjunct a hard-working, forced-to-be-self-reliant Saturn. Her Aries Moon is trine Jupiter in Leo and may be conjunct Mars in early Taurus. She also has Venus Mercury in musical Pisces opposition Pluto Uranus in Virgo and trine Neptune.
  I would be inclined to go for the circa 12.15pm birth time since it puts Neptune on the cusp of her performing 5th house; and a career oriented Sun conjunct Midheaven and Saturn, Moon and Mars in her career 10th.
  Tr Pluto is square her Aries Moon in 23/24 on this birth time and in recent years both tr Pluto and tr Saturn were moving through her 6th house. She looks understandably anxious ahead with tr Neptune opposition her Uranus this year and tr Uranus opposition her Neptune in 2024; plus a frustratingly trapped tr Pluto square her Mars in 24/25.
It would be a tough diagnosis for anyone but for a pro-active Aries it will be doubly difficult slowing down and accepting her condition.