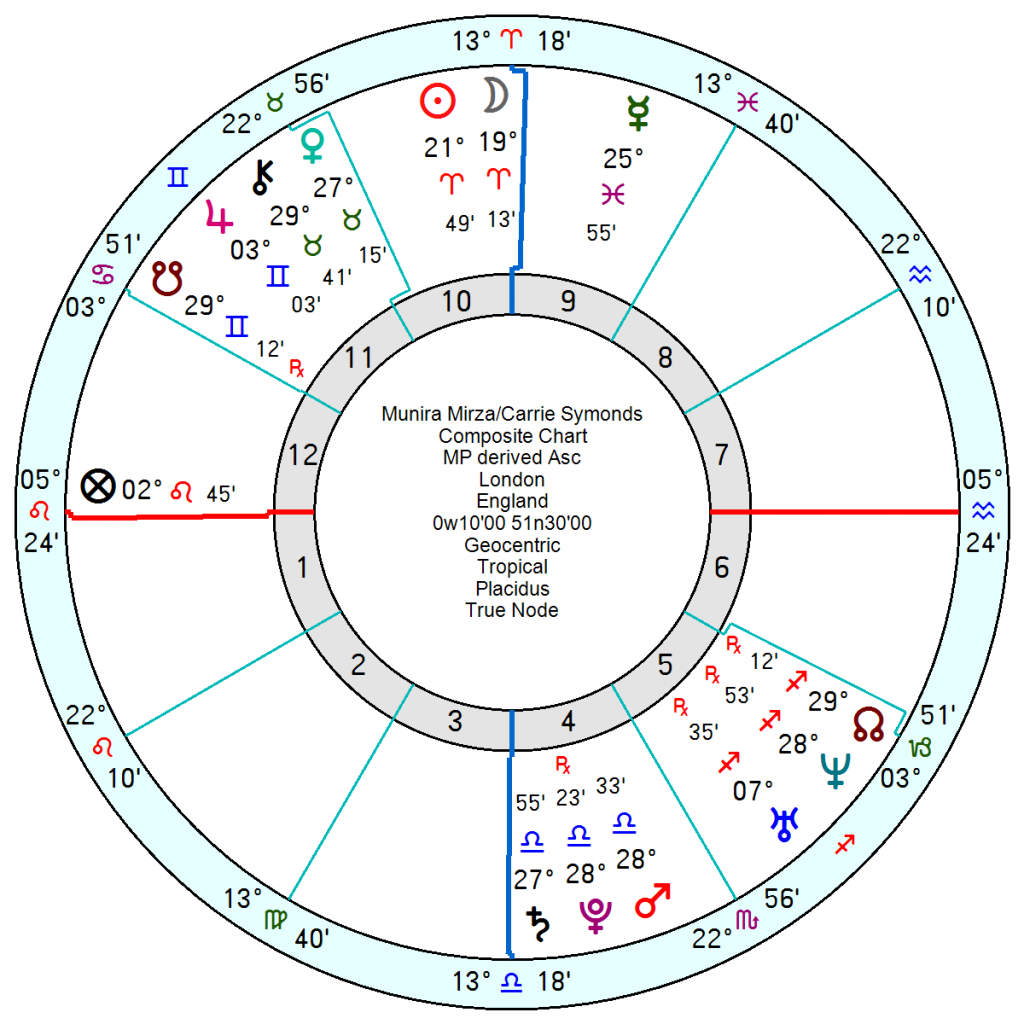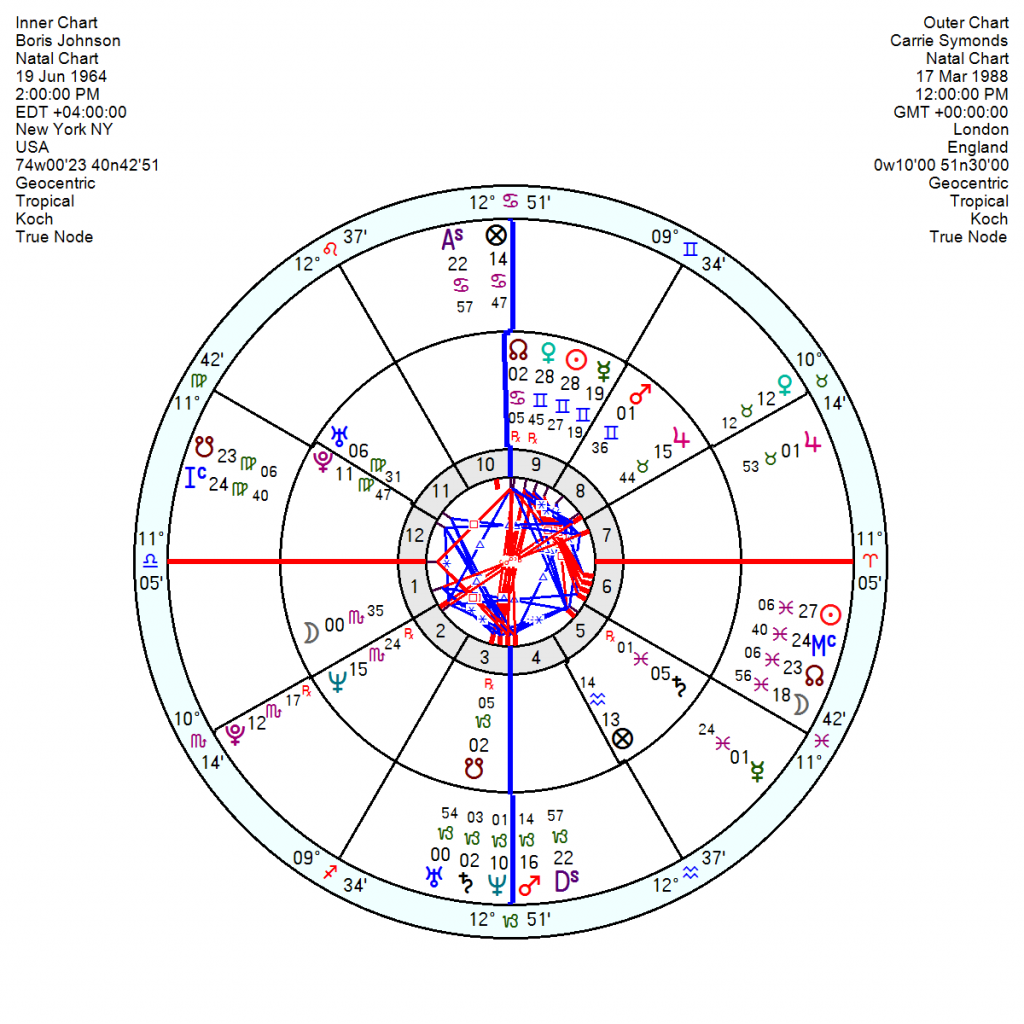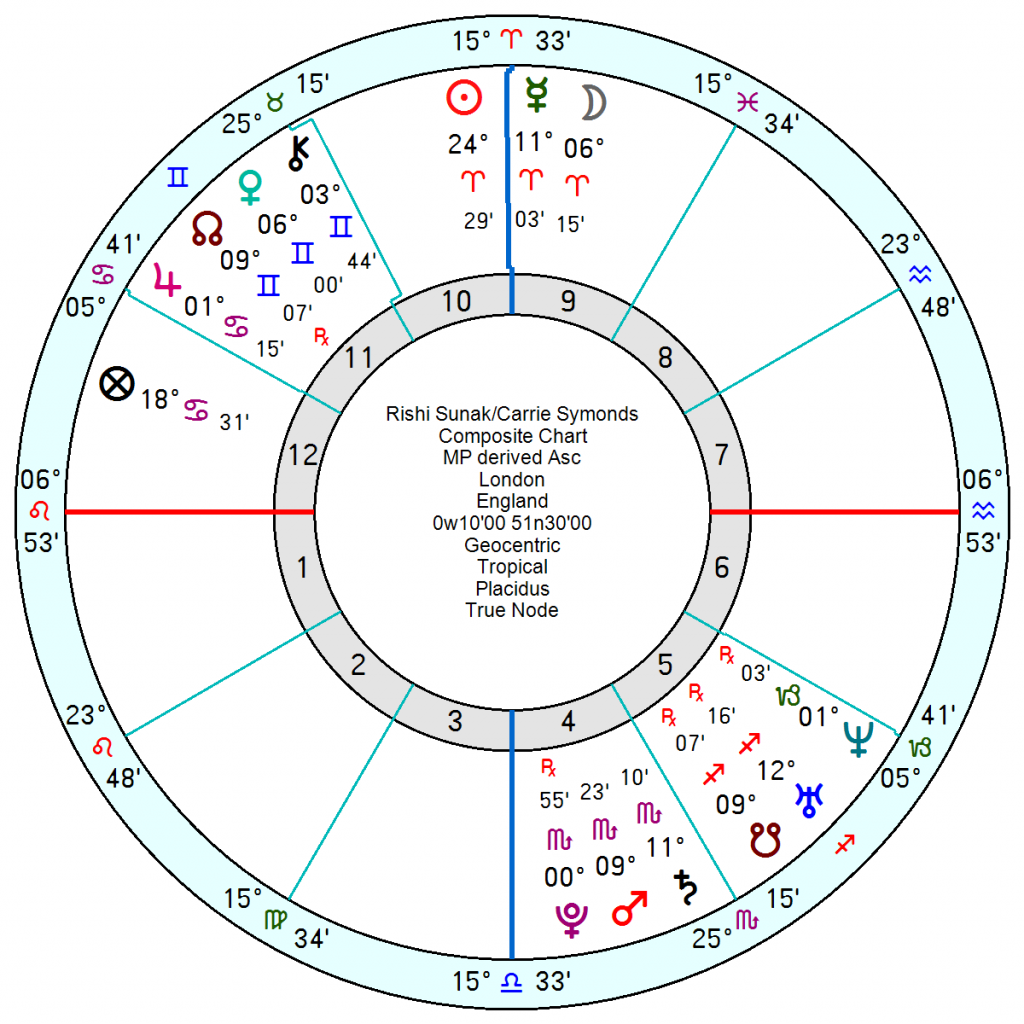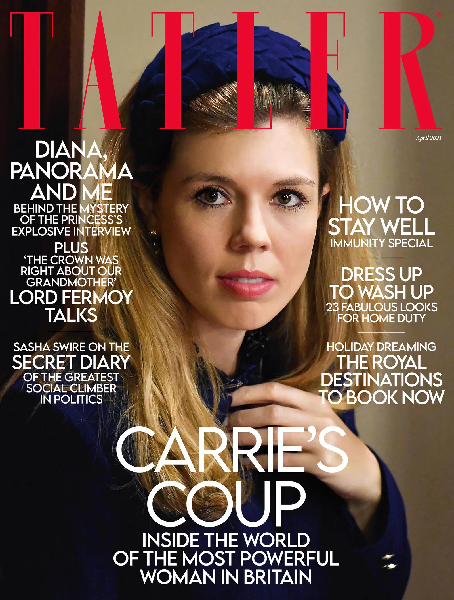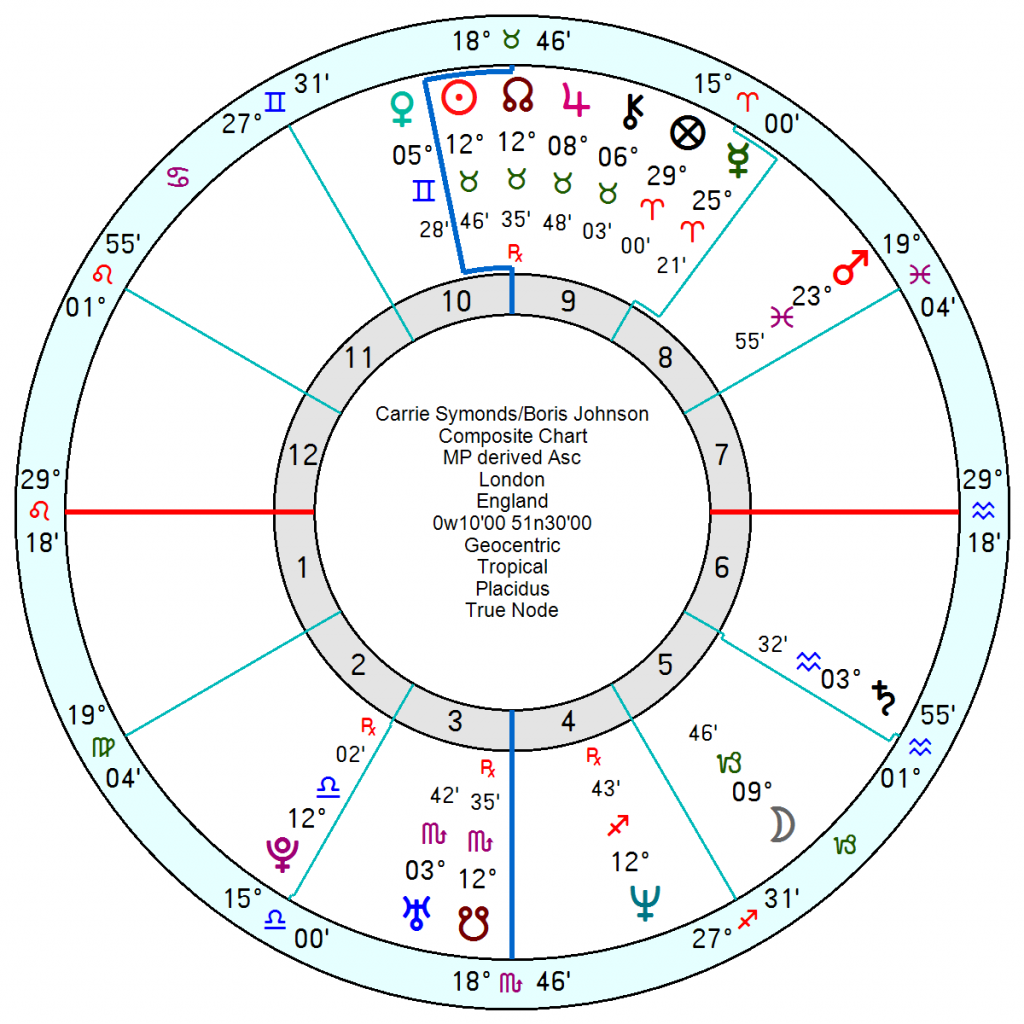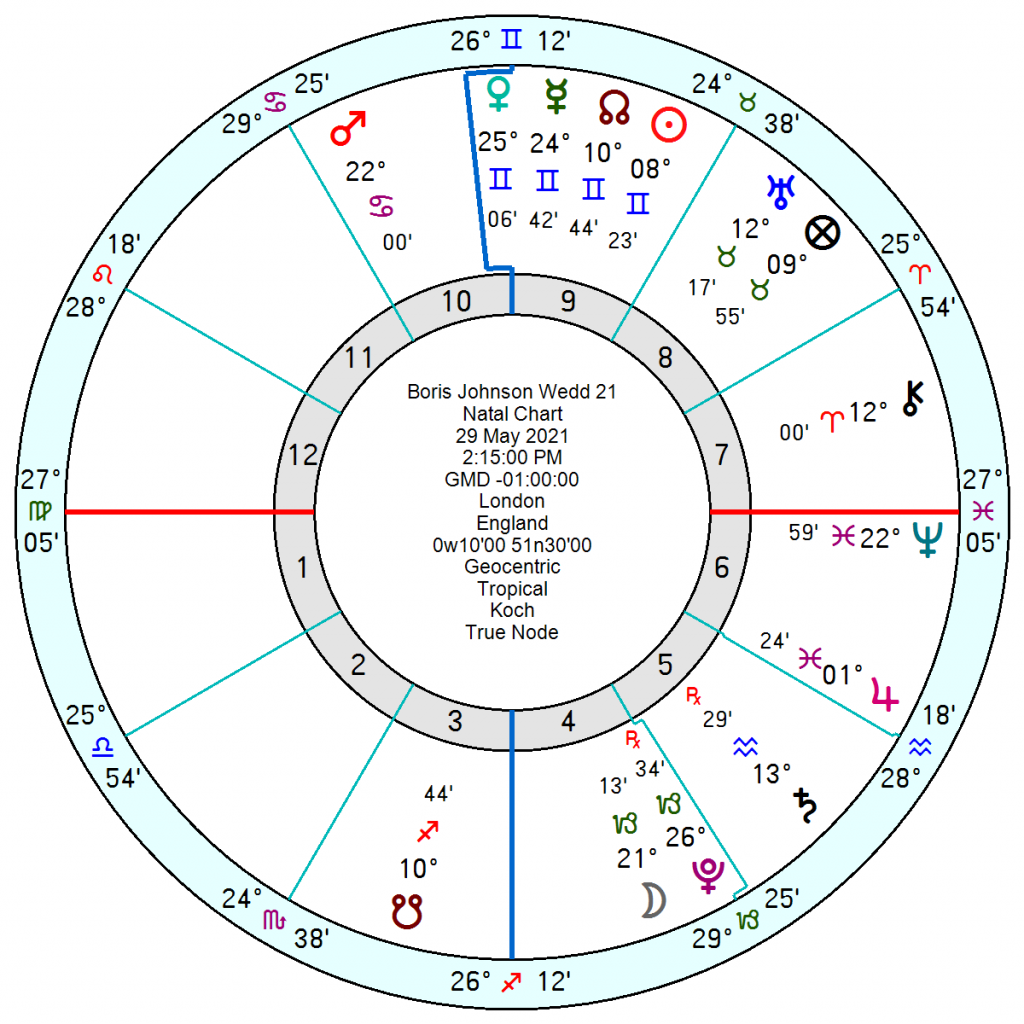 The revolving door at No 10 spins even faster with a fifth aide out and several ministers hinting they will voluntarily walk the plank. It's 50/50 whether Boris will resign though he's temperamentally unsuited to facing reality and tends to double down when facing impossible odds which offer a platform for a good going rant and rave.
There's not much to add to what has been said before (below various posts) except that what is becoming obvious is how central and complicit Carrie is to the various scandals that have threatened to bring him down. From wallpaper, to the celebratory death-to-Cummings drinks and other parties, the holiday in Mustique or the evacuation of animals from Afghanistan, her influence is clear. Not that he has to take her advice or jump to her commands but he does appear to be part of a duo for whom a sense of entitlement that no rules apply is paramount.
An insider said, "Her interventions are symptomatic of the fact that the government doesn't know where it's going; she only has influence because there's a vacuum." She is the first prime ministerial spouse who has had a career in politics but appears not to be calculating according to those close, more emotionally reactive and she cultivates cliques where you are In or Out. "She's slowly cut out the people who were close to him and surrounded him by people who are Carrie-approved. The whole thing is so toxic."
All of which could sound like sexism or spite. BUT – look at the relationship charts between Carrie and several top level departures.
The most surprising recently was Munira Murza, 7 May 1978, for 14 years a stalwart Boris aide. She objected to his Jimmy Savile smear against Keir Starmer but that was clearly the elastic-snapper of tensions which had been mounting for some time. Her relationship chart with Boris is mainly positive and supportive – with Carrie it is poisonous and unfixable with a composite Saturn, Pluto, Mars conjunction which (again!) is in a Yod sextile Neptune inconjunct Venus Algol. Tr Pluto is just starting to square one leg of that Yod this month.
Carrie famously did not get on with Dominic Cummings, for which she could be forgiven since he is a weirdo – their relationship chart has a bitter Pluto Mercury Mars tie up.
With David Frost, recently unexpectedly gone supposedly for Brexity and other reasons, there's a composite Sun, Mars, Neptune, Pluto connection with Carrie which is equally less than rapturous.
And Rishi Sunak, the Chancellor, also fails in the Carrie popularity contest – and vice versa – with an aggravated-dislike composite Saturn Mars with Mars conjunct Pluto.
Liz Truss doesn't fare well either with her (another Yod, onto Saturn), or Priti Patel. In almost all cases Boris's relationships with the above are, while not perfect, not riven by dislike.
What was always going to be problematic was Carrie's chaotic and highly strung triple conjunction of Uranus, Saturn, Neptune in Capricorn with Mars added in for extra zest. Her Uranus Saturn oppose Boris's Sun Venus so it isn't a comfortable match; and her indulgent and acquisitive Pluto opposition Venus in Taurus fall across his financial houses and her Pluto trines his Midheaven – so she will want to control his spending/earning as well as his career direction.
Their relationship chart has a Yod of Neptune sextile Pluto inconjunct Sun – which is overweeningly self-important as a couple and will be where the sense of entitlement and joint ambition comes from. It'll be upended by tr Uranus conjunct the composite Sun from mid March till early April, and mightily challenged by the Taurus Solar Eclipse in late April.
Her own chart catches both tr Uranus and the Eclipse at the same times since her Venus opposition Pluto is at the same degree – for emotional upsets and crises. She'll be rattled across the May elections and is heading for a swampy 2023 with tr Neptune conjunct her Pisces Sun.
Another sideline to the present furore.
See previous posts 25 January and 30th January 2022.
ADD ON: Australian Lynton Crosby who was reportedly coming in as chief Boris adviser, appears – at the moment – to have declined. Born 23 August 1956, he has his Mars in Pisces which would clash with Carrie's Sun which also would not appreciate the quincunx from his controlling Sun Pluto in Leo.
But one of his cronies, David Canzini, 17 March 1964, has moved in as a senior aide – he also has his Mars and Sun in Pisces; and in his relationship chart with Carrie is ratchety, with hostile undertones and tussles about who holds the power.
Lord Ashcroft has added his voice to the anti-Carrie lobby in a new book First Lady to be published March 29th. What he says echoes other critics about a lonely, beleaguered Boris surrounded by Team Carrie. Ashcroft, 4 January 1948, has his Capricorn Sun conjunct Carrie's Mars and Neptune so a competitive interface. Again the relationship chart is heavily aggravated.
  She is a lady who arouses strong feelings.  
Add On2: Skipping back through last year Boris and Carrie's wedding chart came to light, see May 30th. It certainly echoes most of the above given that it has a hair-raising Mars opposition Pluto Moon tied into Neptune. Which hardly suggests marital harmony and bliss to follow.
Latest inmates to the No 10 – in brief.
Stephen Barclay MP in as Chief of Staff which is an odd combination of roles. A Taurus with a ramped up Venus Mars in Gemini, which latter is being seriously deflated from mid April by a panicky-failure tr Neptune square Mars and then Venus. April could be the month to upset his applecart with tr Uranus also conjunct his Sun – or May if he clings on. And is facing a catastrophic summer thereafter.
Guto Harri, fresh in from GB News, now Communications chief, is a Sun Cancer with Uranus Pluto opposition Saturn square Jupiter, is facing disruptions ahead but marginally later than April.