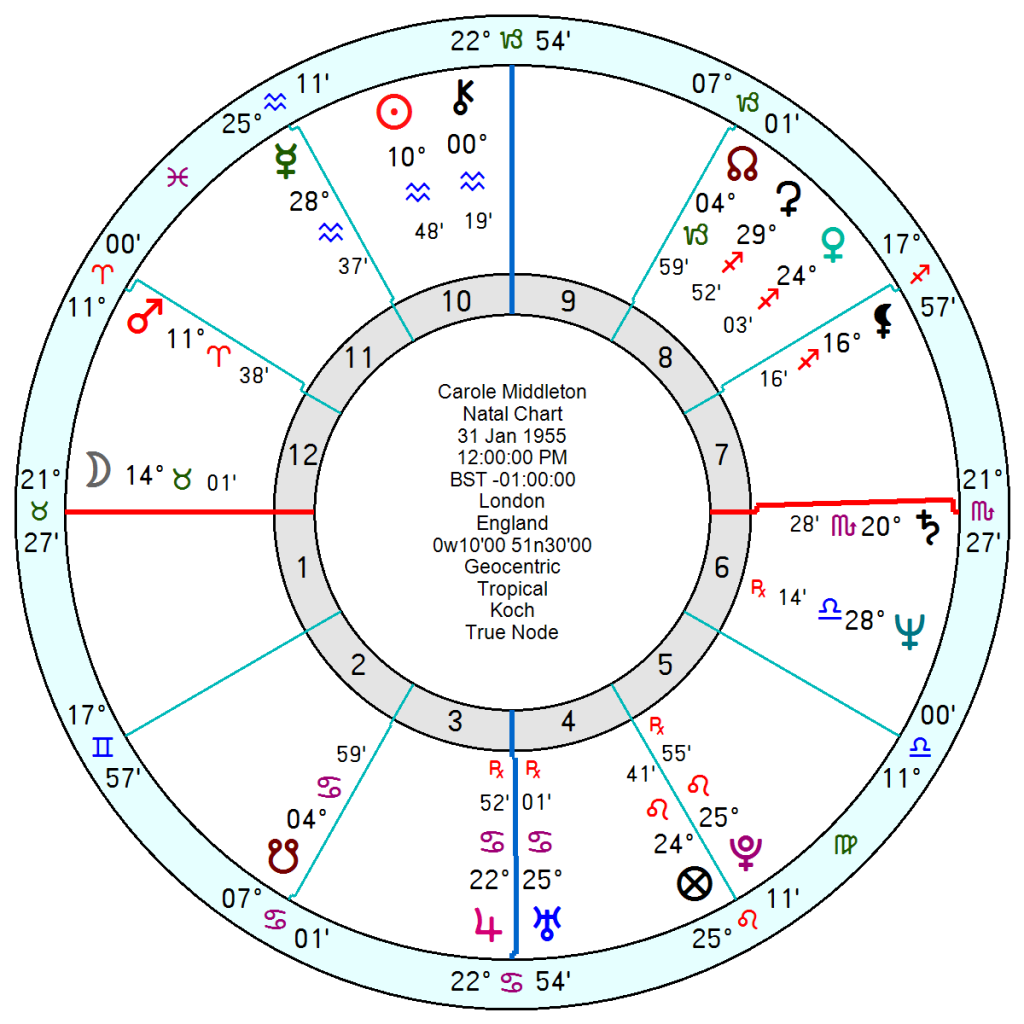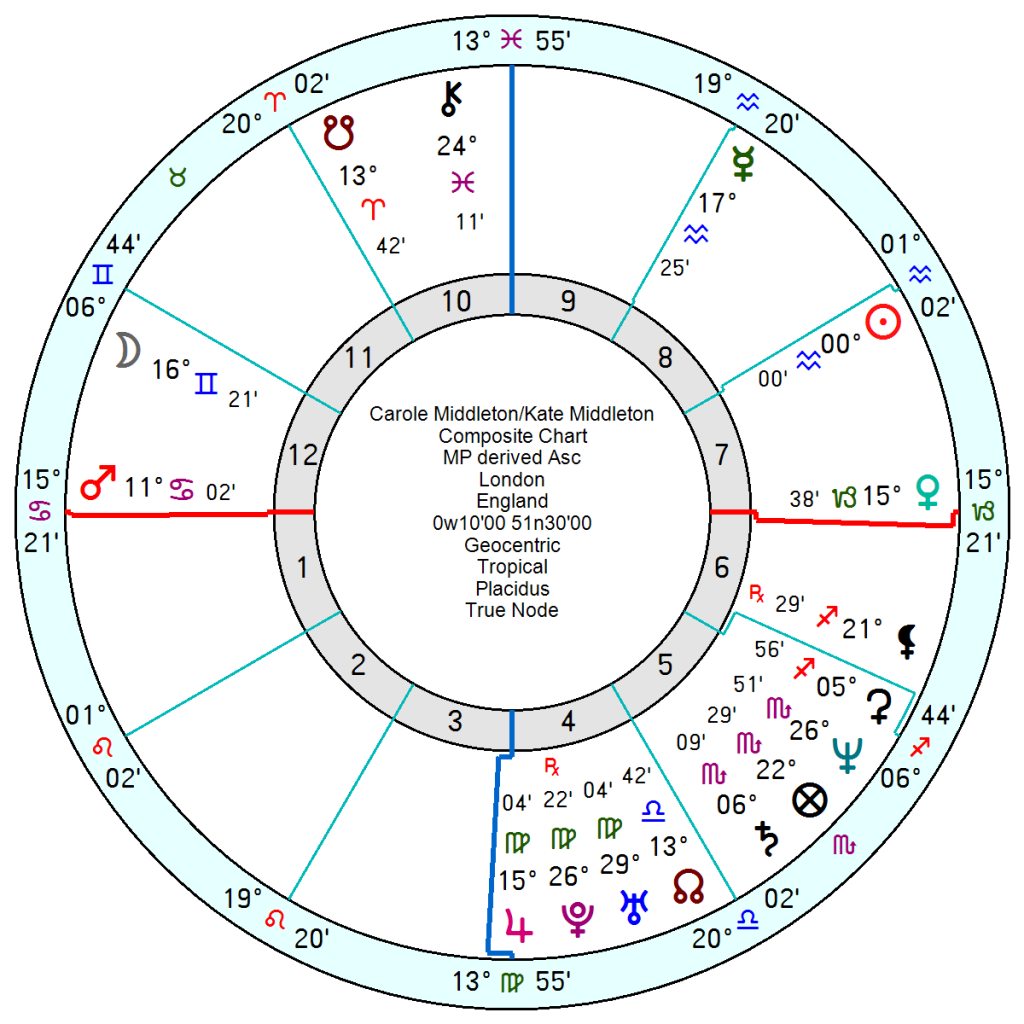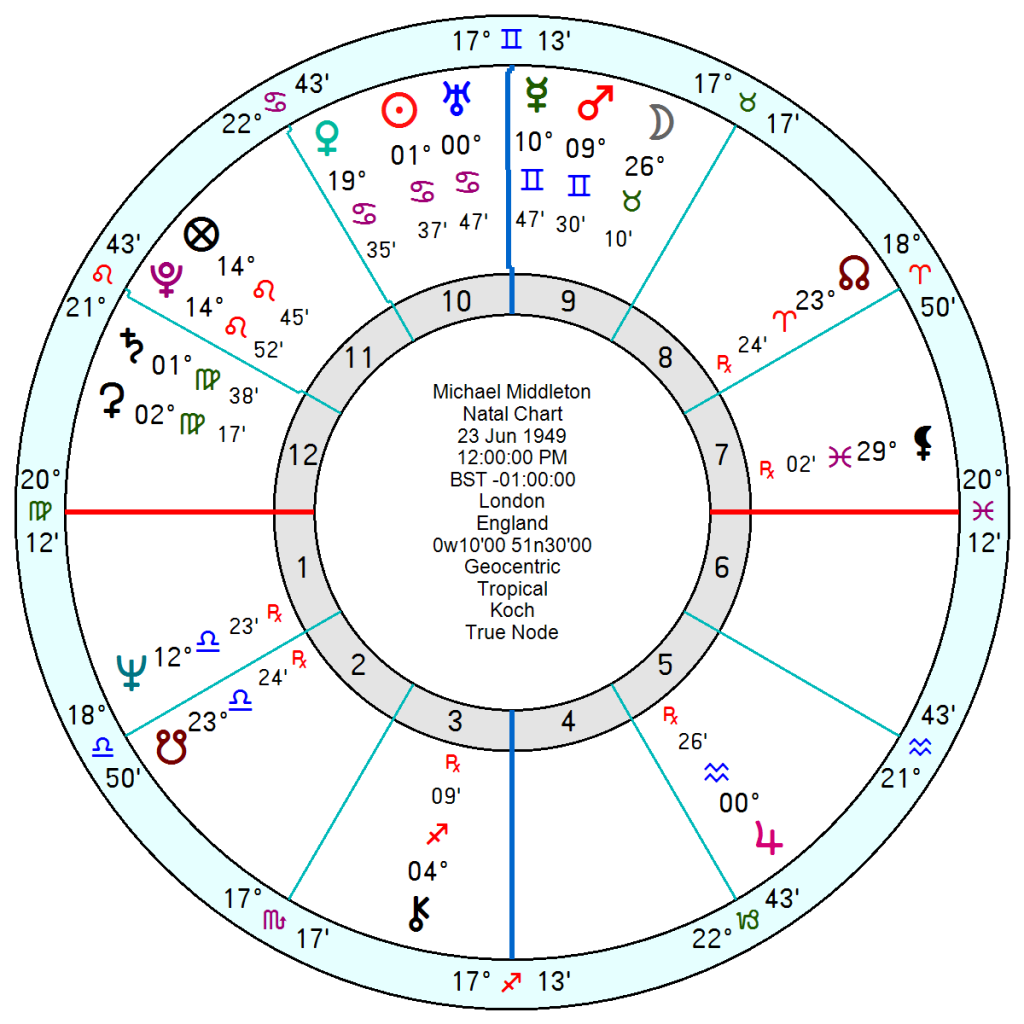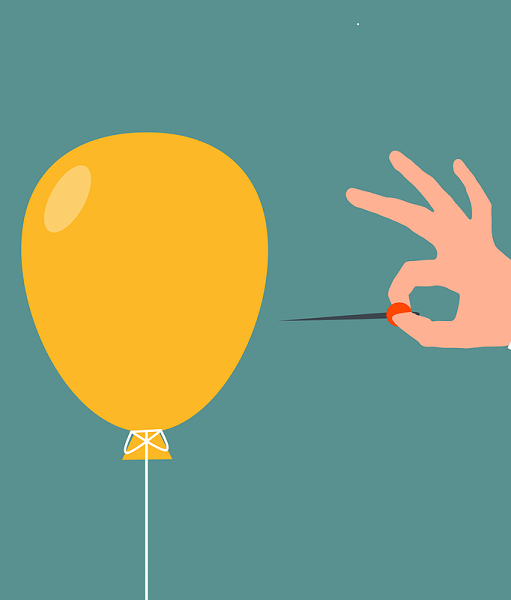 Carole, matriarch of the Middleton family, grand mother to the heir to the heir to the throne is in embarrassment her Party Pieces mail order firm having collapsed into administration. Debts of £2.5 million, mainly owed to small suppliers, along with unpaid tax and a covid loan appear to be due to be written off since it is a limited company.  
Given the Middleton's conspicuous wealth over the years, funding seriously expensive private education for their children plus property investments and two daughters married 'well' it wouldn't seem a stretch to at least recompense the small suppliers, if only for PR purposes.
Carole, 31 January 1955, is a Sun Aquarius sextile a go-ahead Mars in Aries and maybe square a Taurus Sun. She also has Mercury in Aquarius opposition Pluto square Saturn in Scorpio – hard-driving, utterly determined and stubborn to the nth degree. She also has a lucky Jupiter Uranus in Cancer square Neptune.
  Her Saturn is being upended by tr Uranus in opposition exactly now which will put her on a Saturnine guilt trip and that runs into a disruptive tr Uranus square her Pluto in 2024 and her Mercury in 2025  – so quite a sticky run of turbulence, prompting/inviting her to change which won't be easy since flexibility isn't her thing.
Her relationship with daughter Catherine, Princess of Wales, is being challenged now with tr Pluto conjunct the composite Sun at zero degrees Aquarius and that will repeat through 2024. It was always a more demanding relationship than the cosy en famille brand suggested with a composite Sun square Saturn. Plenty of affection but super-high expectations as well.
Husband Michael, 23 June 1949, an independent-minded Sun Uranus in Cancer, won't appreciate tr Saturn Neptune in Aries in 2025 squaring his Sun Uranus which will also affect his relationship with Prince William.
It's a nothing story really but somehow odd. Given the amount of literally billions swilling round the Royal coffers you would have thought it could have been quietly paid up and shut down without fuss.