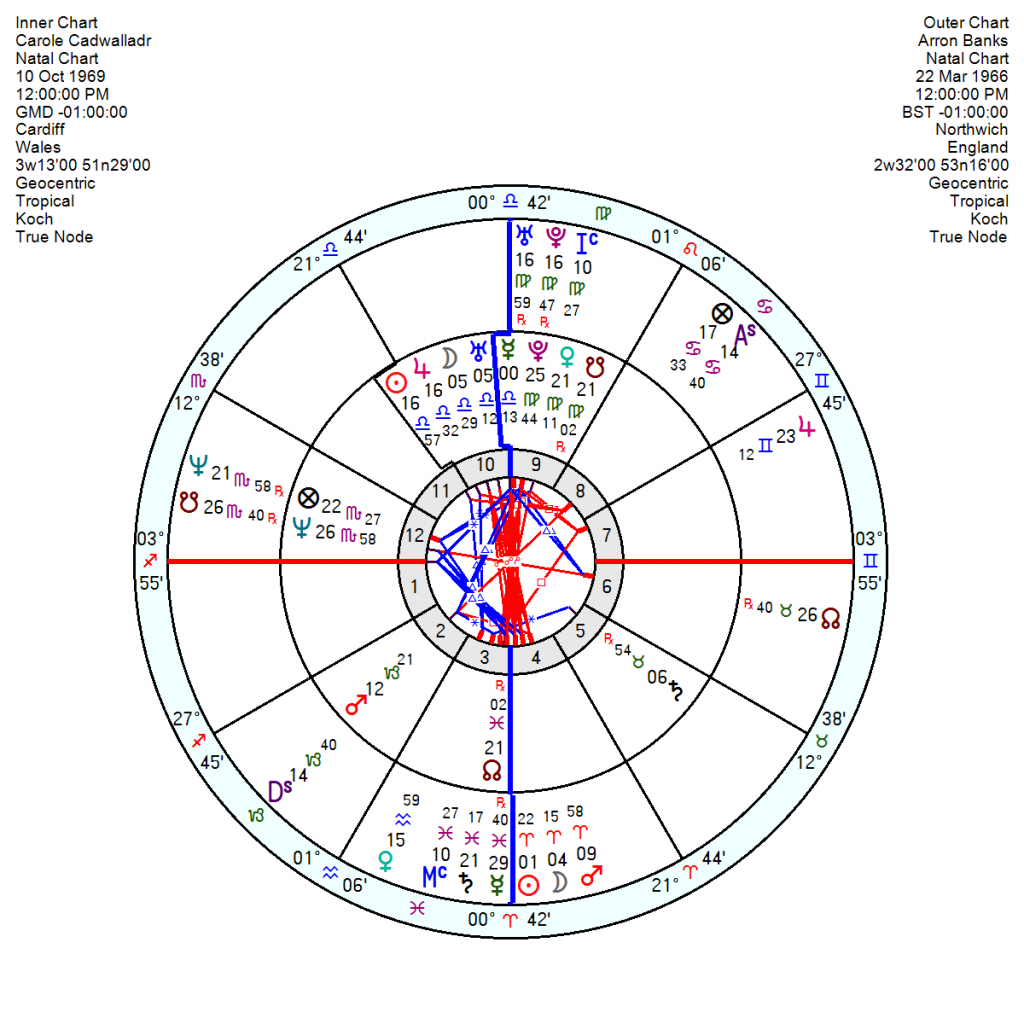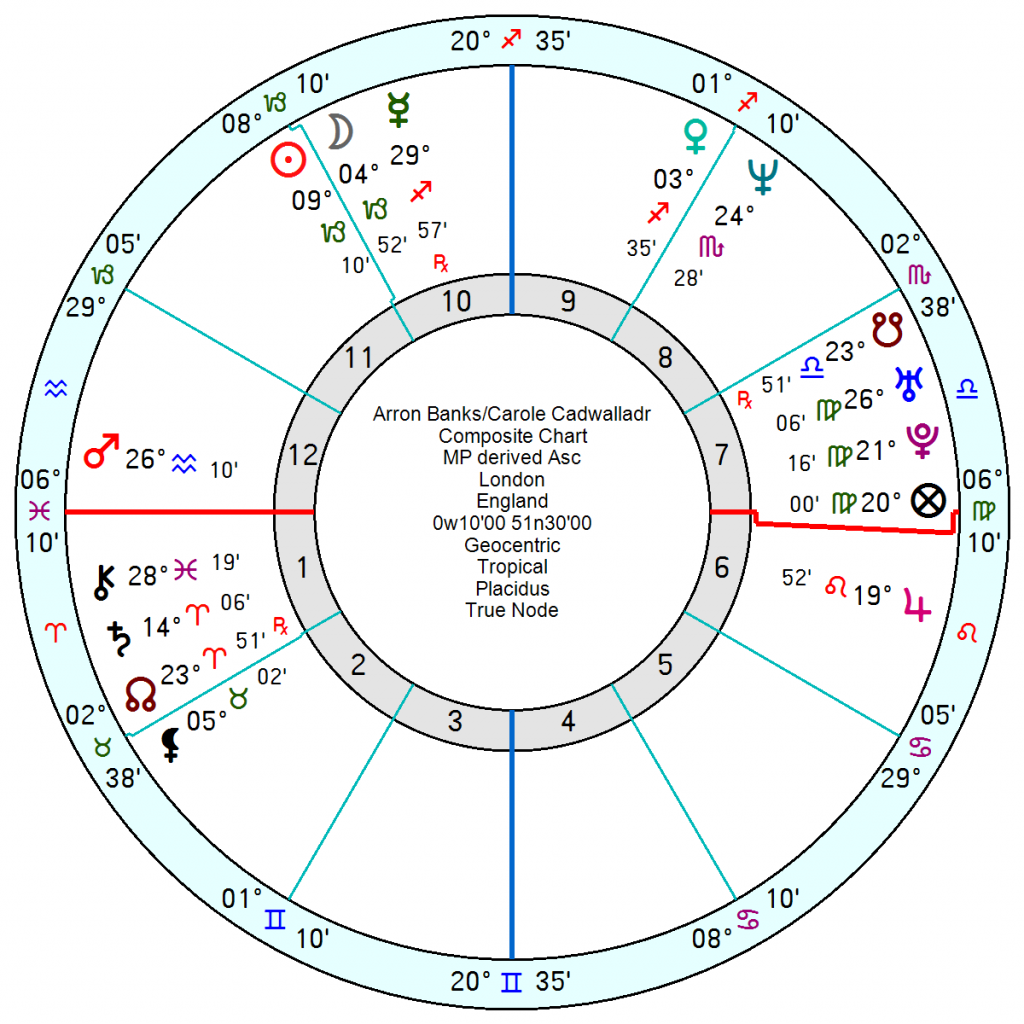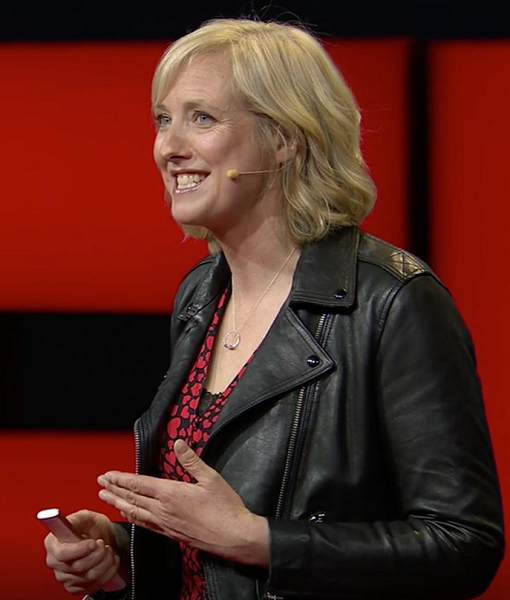 Multimillionaire Brexit backer Arron Banks has lost his libel action against Guardian reporter Carole Cadwalladr. She was being sued for defamation over talking about his 'covert relationship' with Russia. The case was criticised as an attack on free speech. Banks who funded the pro-Brexit Leave EU campaign group said he would appeal. If he had won she would have been liable for his costs and damages – well over £1m.
She was born 10 October 1969 in Cardiff, Wales and became known internationally in 2018 for her role in exposing the Facebook–Cambridge Analytica data scandal for which she was a finalist for the 2019 Pulitzer Prize for National Reporting.
  She has a confident, fair-minded and outspoken Sun Jupiter in Libra with Uranus, Mercury and probably Moon in Libra as well. Her ambitious Mars in Capricorn squares her Libra planets making her impulsive and a risk-taker. Tr Jupiter in Aries is exactly opposition her Uranus bringing her a lucky break as the judge declared in her favour saying her belief had been reasonable in terms of public interest. Though she's looking edgy ahead which may be the appeal or other concerns troubling her.
  Arron Banks, 22 March 1966, is co-founder of the Leave.EU campaign and was one of the largest donors to the UK Independence Party (UKIP). He was investigated over concerns about the source of his funding but there was "no evidence that any criminal offences have been committed." According to wiki he is reported to have had multiple meetings with Russian embassy officials as well as being offered business opportunities in Russia in the run-up to the Brexit referendum. He has denied any wrongdoing.
He is Cadwalladr's opposite number having a Sun, Mars and probably Moon in Aries, making him go-ahead and argumentative. He's also got a super-confident Jupiter in Gemini square Uranus Pluto opposition Saturn Mercury in Pisces. He looks even less content over the next four years with major confusion this August to December and Neptunian sinkholes appearing along with disappointments up to 2025.
  Their relationship chart is not surprisingly highly-charged and chilly with a Sun square Saturn; an outspoken composite Uranus square Mercury and inconjunct Mars; and Mars in a square to Neptune, hinting at differences where only one can win. It looks shaken up through the next three years, 2024 especially – so either there is more to follow or the result will cause continuing resentment.