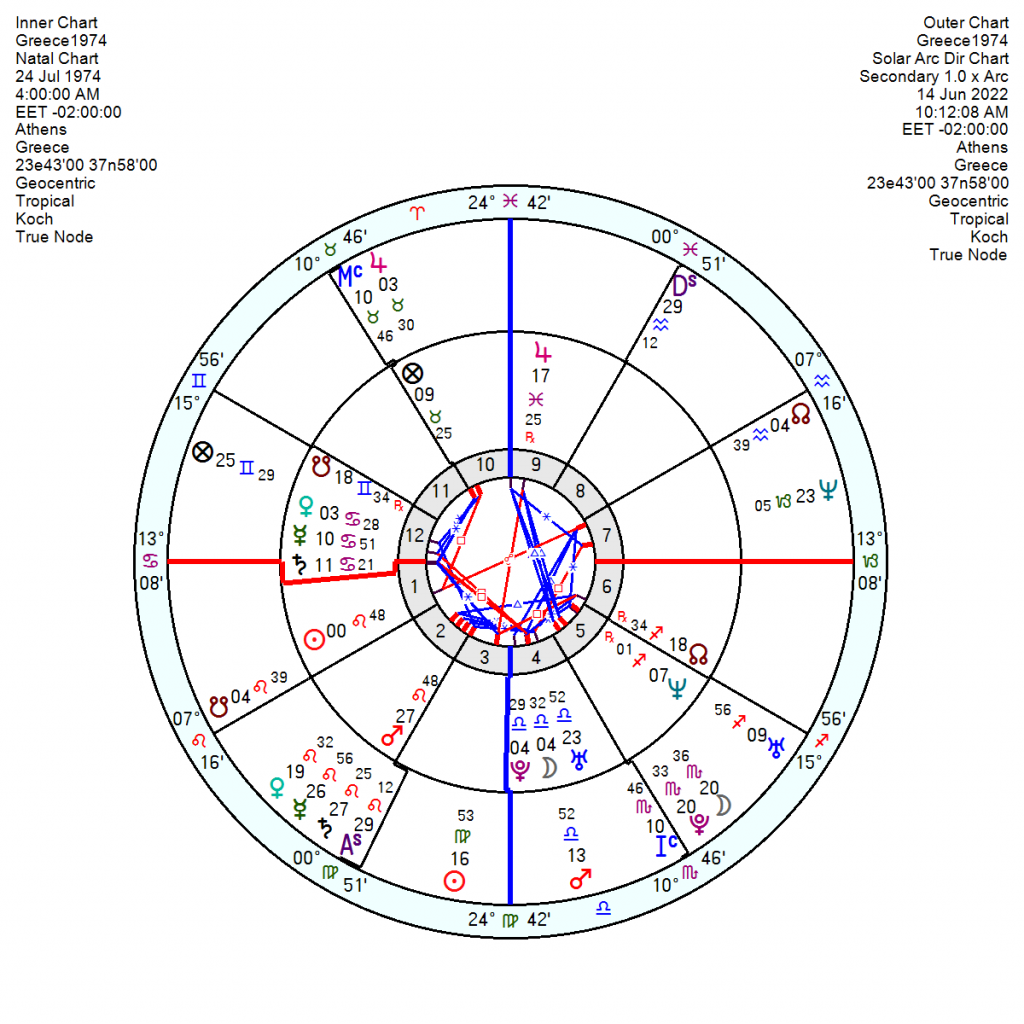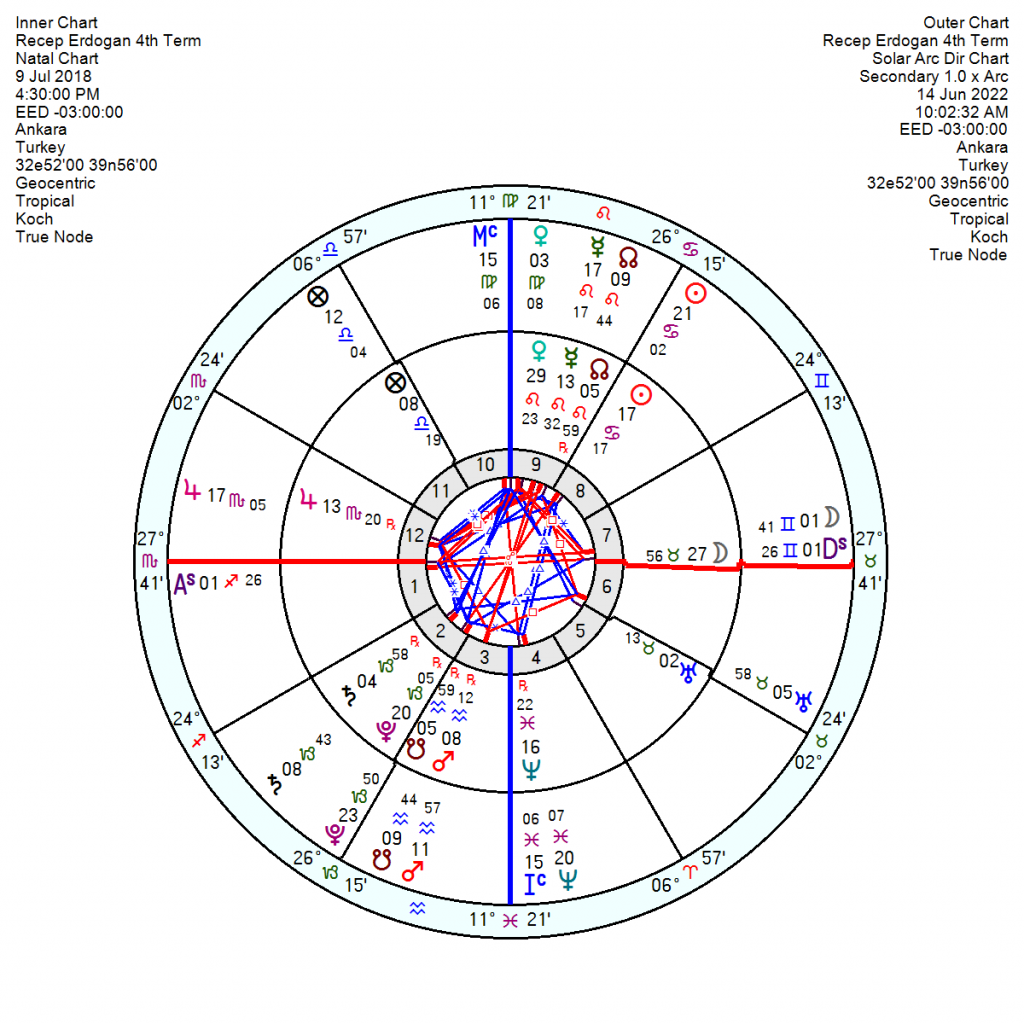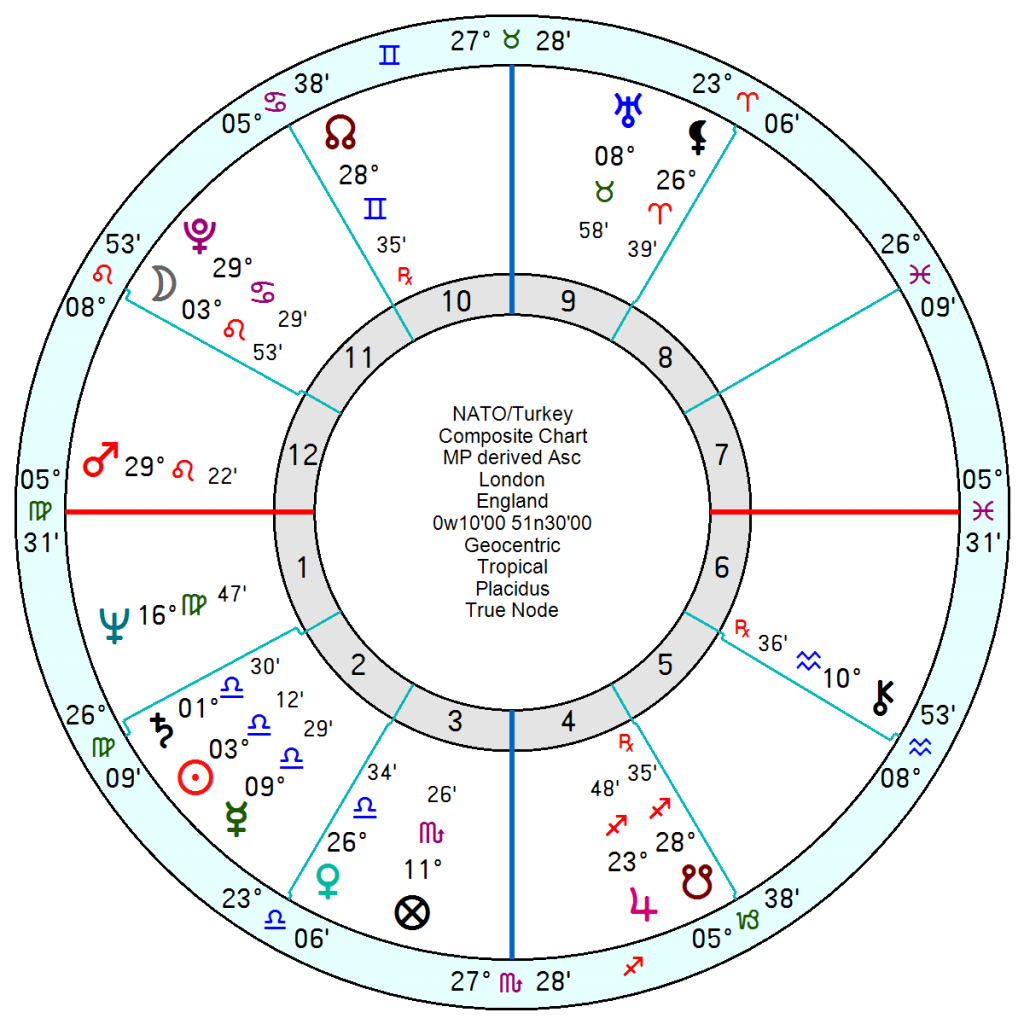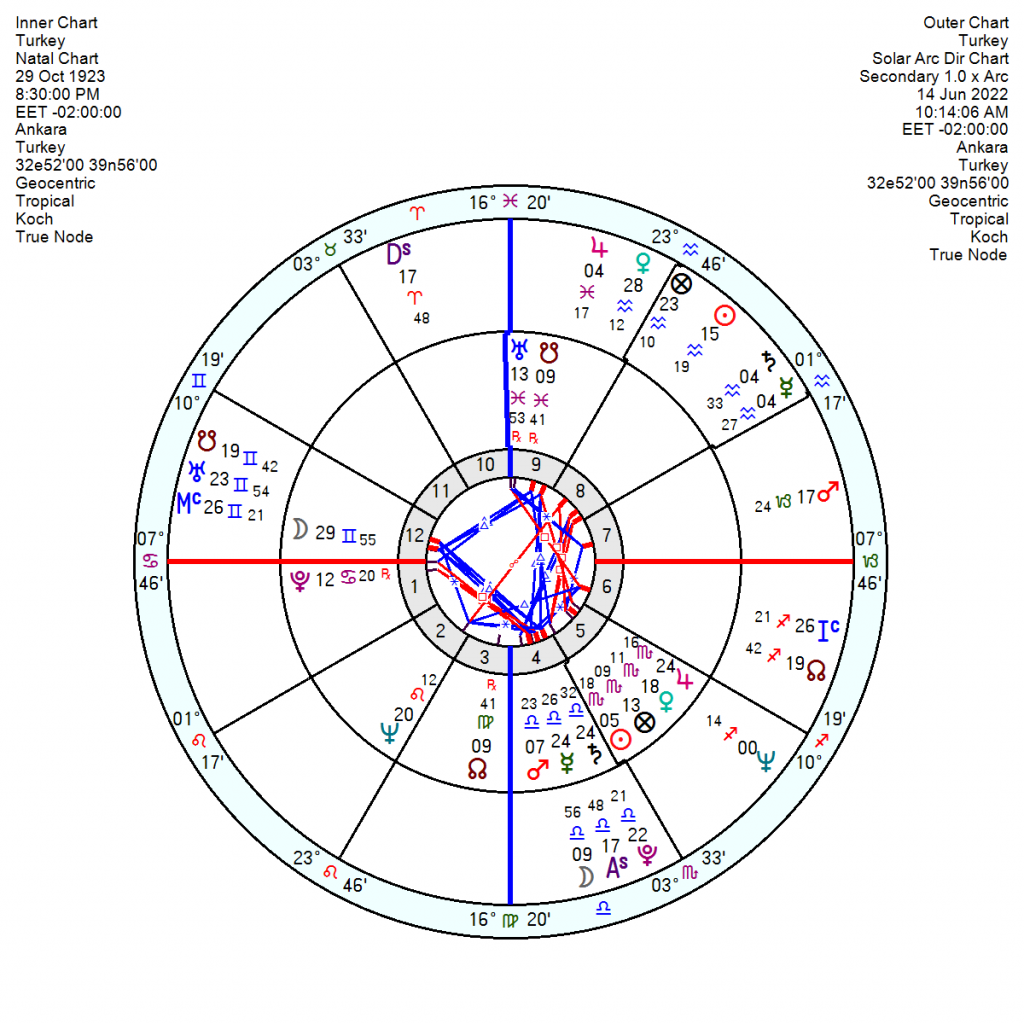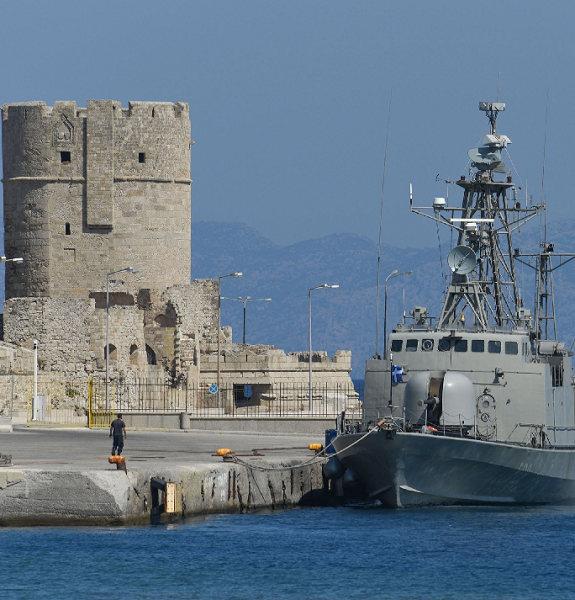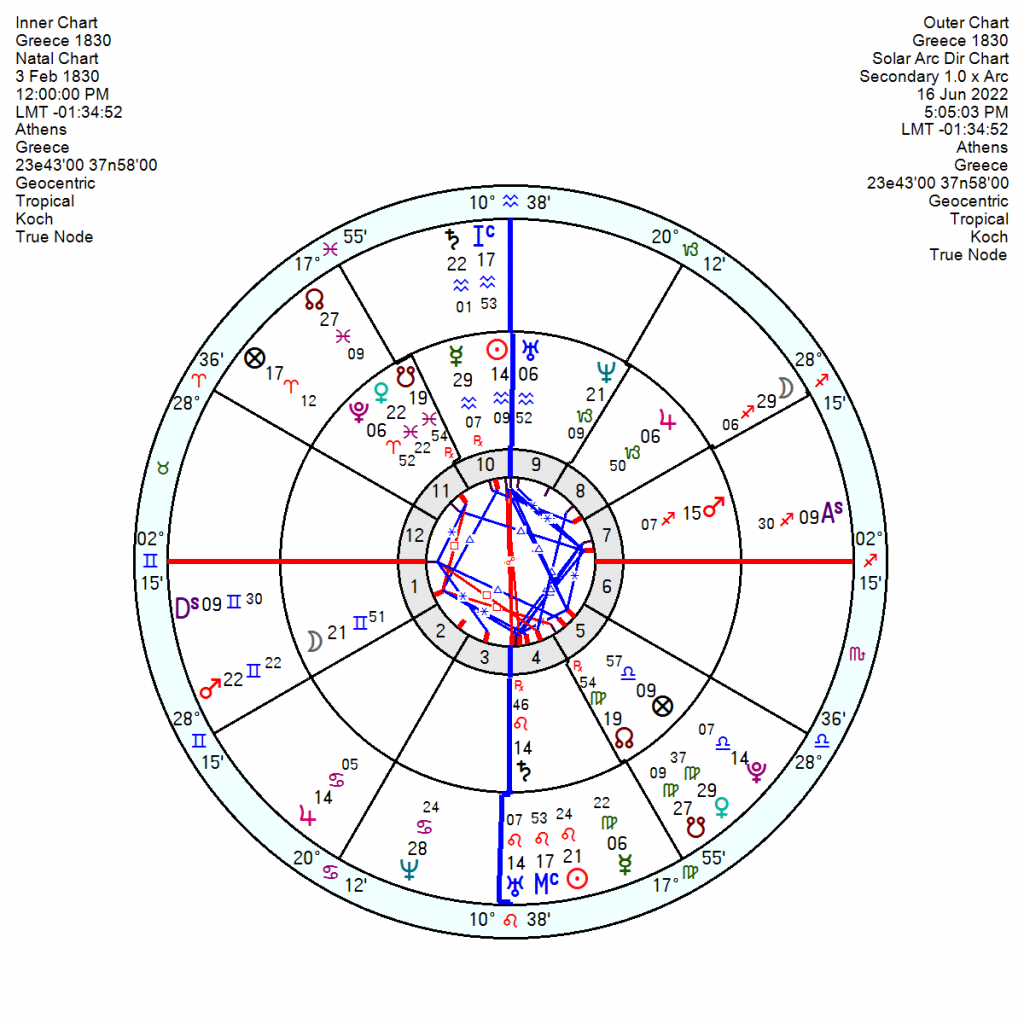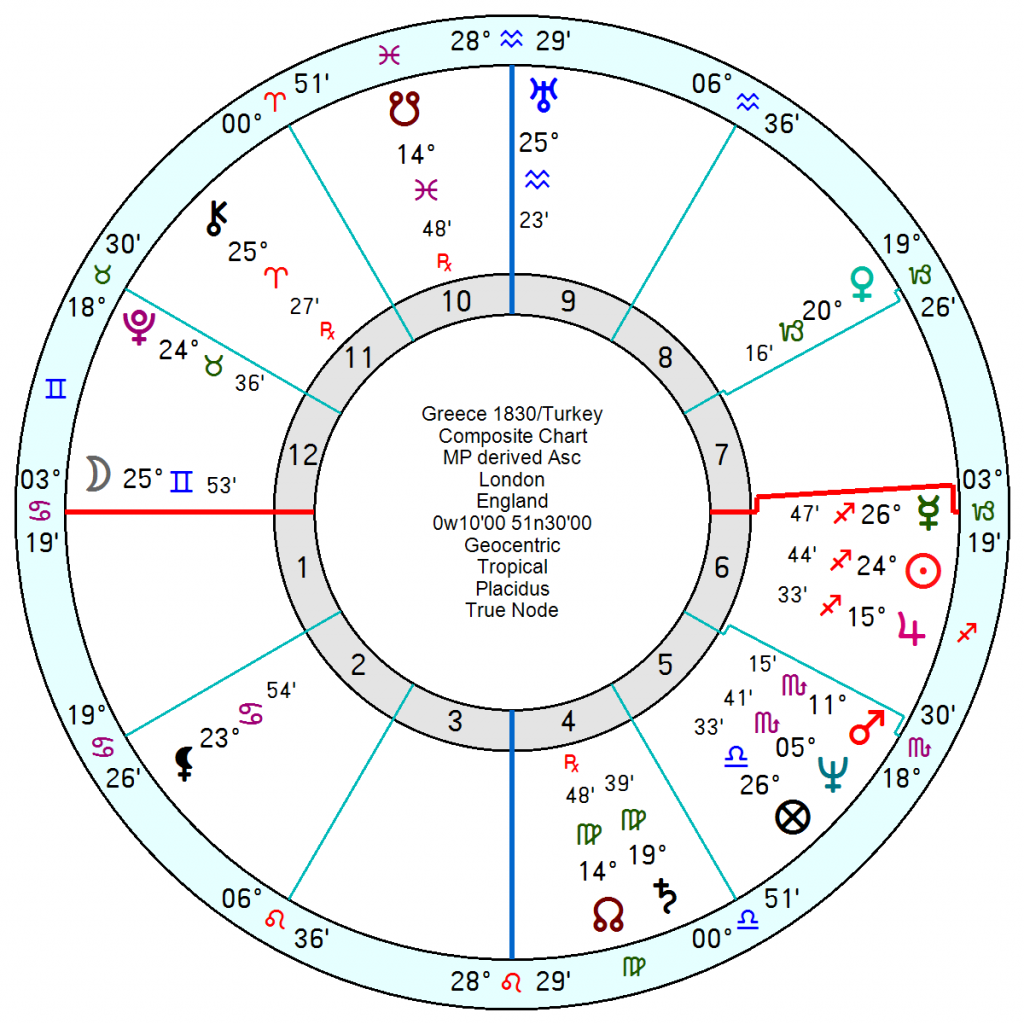 Heat is rising between Turkey and Greece over islands in the Aegean Sea, which Turkish President Erdogan is demanding are demilitarised. Greece says the islands, located within striking distance of a large Turkish landing fleet, cannot be left undefended and have been garrisoned for decades. The Greek PM is trying to defuse the spat saying restraint is required given the Ukraine situation and that it is not as tense as it was in 2020 when tensions flared over gas exploration rights in the eastern Mediterranean. There is a long history of disputes between the two countries who are both NATO allies.
Erdogan is a populist dictator who is surprisingly popular domestically despite the dire economic mess he has made. Greece hasn't emerged shining white either from recent allegations of mistreatment of refugees with what appear to be illegal and violent pushbacks, carried out by Greek officials at the borders between Greece and Turkey. All hotly denied.
Recep Erdogan's 4th Term chart, 9 July 2018 4.30pm Ankara, isn't showing signs of instability until 2024 but that is when tr Pluto squares the Term Uranus running also through 2025 which is often a fall-off-perch time.
Both Greece charts, 24 July 1974 4am Athens, and 25 March 1821 5pm, are aggravated and stressed at the moment. Though that could be from a myriad of causes. The 1974 chart has for a potential military clash from Solar Arc Saturn conjunct the Mars though that could also be a significant setback from pandemic/economic effects. Tr Pluto opposing the Leo Sun in 2023/24 will exert maximum pressure for change none of which will be easy. The 1821 chart has an alarming, eruptive Solar Arc Mars square the Neptune Uranus this year which could lead to seriously bad-tempered exchanges.
There are some wrinkles and ripples on the Greece/Turkey relationship charts this year along with major confusion but it is 2023/24/25 which are the testing years. Turkey and NATO are not on great terms through 2023 to 2025 either.
  Turkey is over excitable from July onwards which could precipitate an unwise move but is running into seriously discouraging and deprived influences from early 2023 and 2024 – their economic swamp is going to sink them at some point.
Add ON; There is another chart for Greece – 3 February 1830, no time – which reflects the same unsettled feel as the other charts with high tensions this year into early 2023. There's an undermining of trust with Turkey this year and more eruptions in 2024.