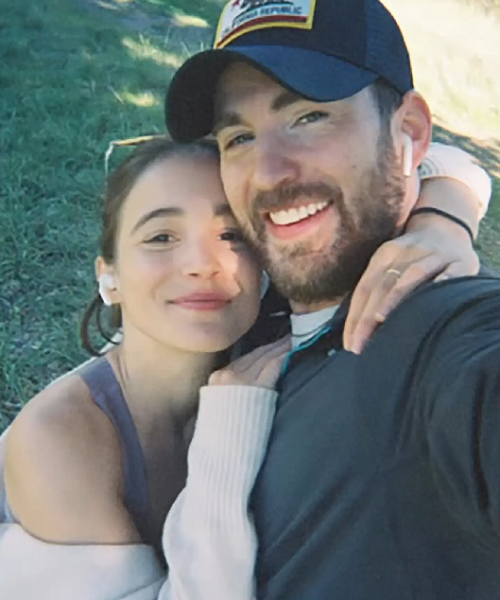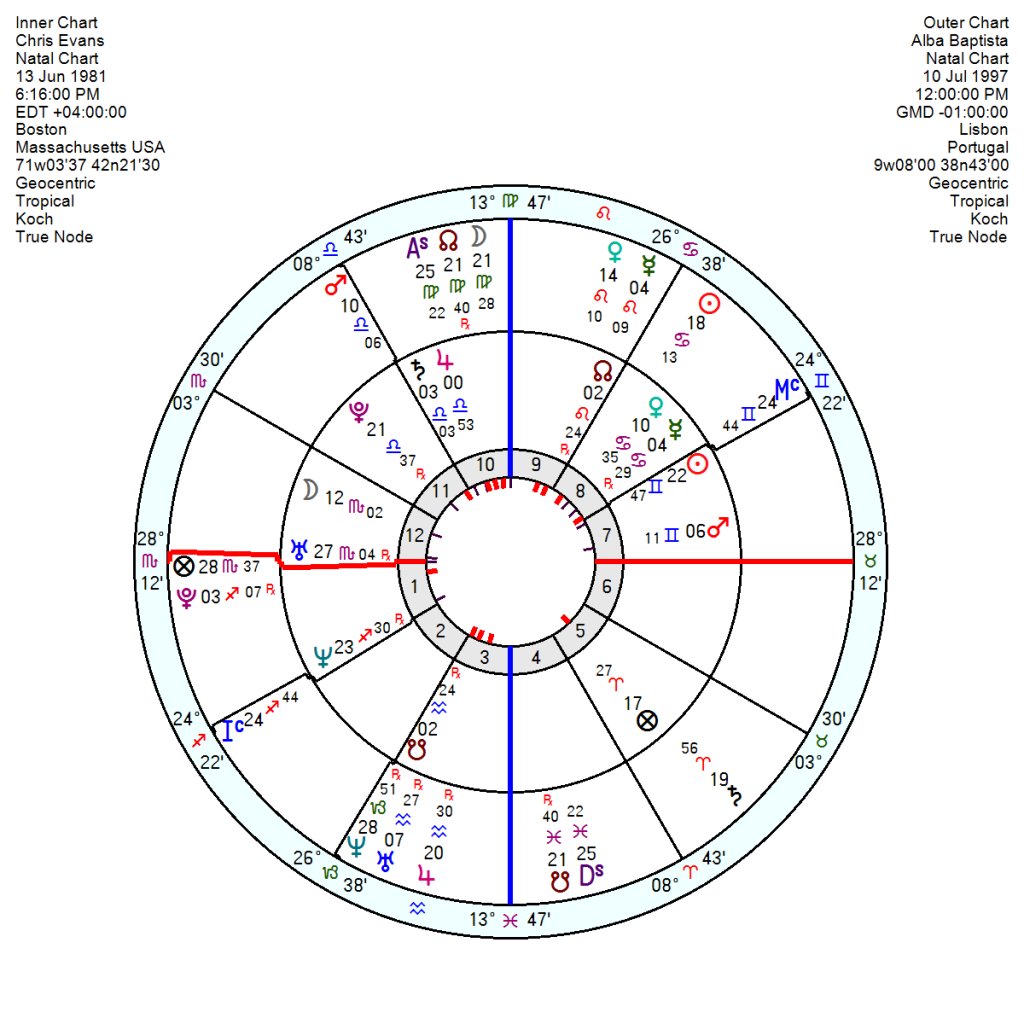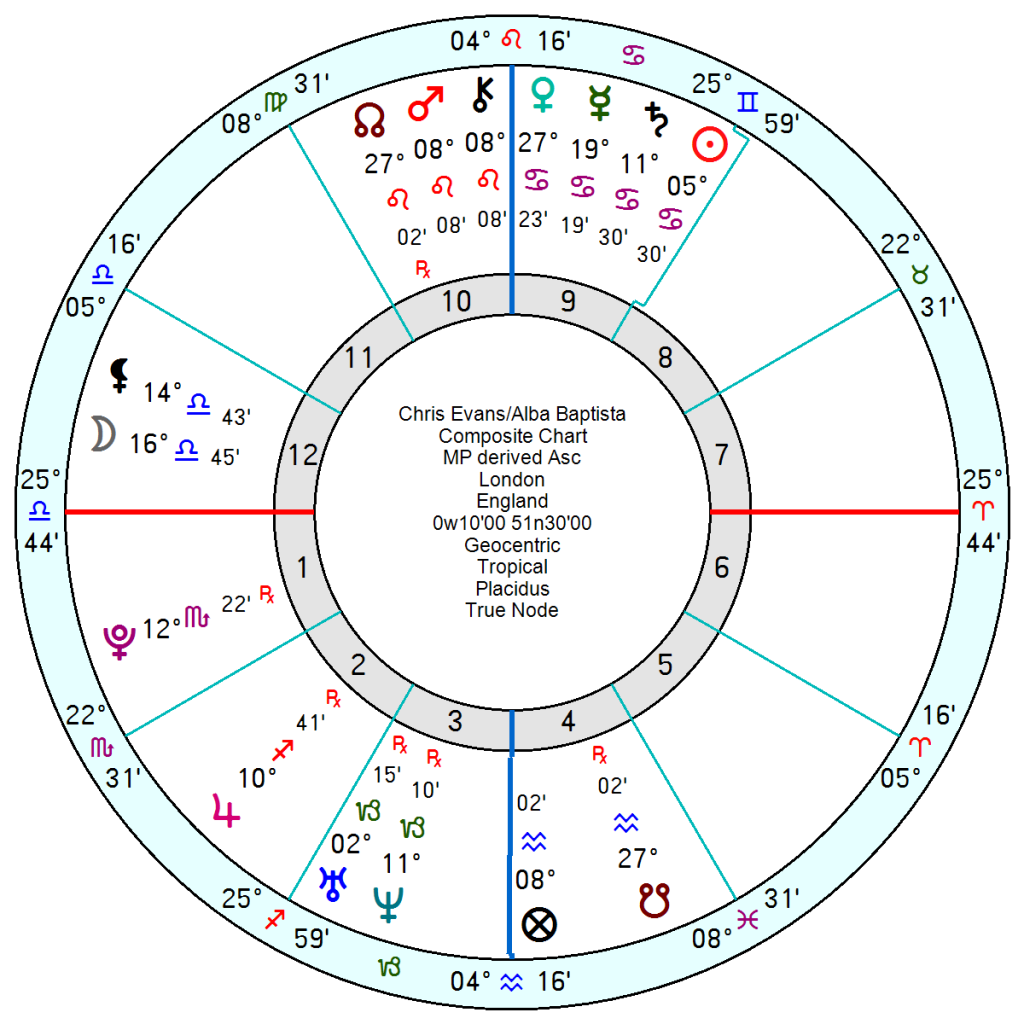 Chris Evans, 'Captain America' in a string of Marvel movies married Portuguese actress Alba Baptista on Saturday.
 He was born 13 June 1981 6.16 pm Boston, Massachusetts, and has a Gemini Sun on the cusp of the 8th opposition Neptune and trine Pluto – so mega-ambitious as befits one of the highest paid actors in the world. He has Jupiter Saturn conjunct in his career 10th house trine a 7th house Mars in Gemini and an 8th house Venus Mercury in Cancer trine a 12th house Scorpio Moon. And last but not least an innovative Uranus on his Ascendant. A curious mix of detached Air and super-intensely emotional and private Water.
 Alba Baptista, 10 July 1997 Lisbon, Portugal, no birth time, is a Sun Cancer with a Virgo Moon so she connects with his Venus in Cancer and Scorpio Moon and offers a practical Earth Moon to compensate for his No Earth chart. Her Sun does square her Saturn in Aries opposition Mars so she will have had tough moments in her life which will have left her defensive but able to put up with challenging situations.  Her Venus in sociable Leo opposes Uranus and Jupiter in Aquarius which will help to offset the harder-edges of Saturn Mars. Like him she is Water Air which is a tricky balance to find between thinking and feeling.
Her Sun falls in his 8th for a deep connection with her Moon in his career 10th. But her Saturn in his 5th may damp spontaneity especially since it opposes his Pluto. Her Pluto on his Ascendant could find her trying to control his image and since her Pluto opposes his Mars it could lead to differences.
  Assuming the birth dates are sound, it is an odd match with the relationship chart having a composite Sun Saturn opposition Neptune Uranus – too much work, some doubt and suspicion, needs space. Plus a composite Mars square Pluto which suggests a power imbalance. There is at least an enthusiastic Mars trine Jupiter to balance up the trickier elements. The second half of this decade with tr Neptune and Saturn in Aries square their composite Sun etc will see a fair few wrinkles needing to be ironed out.