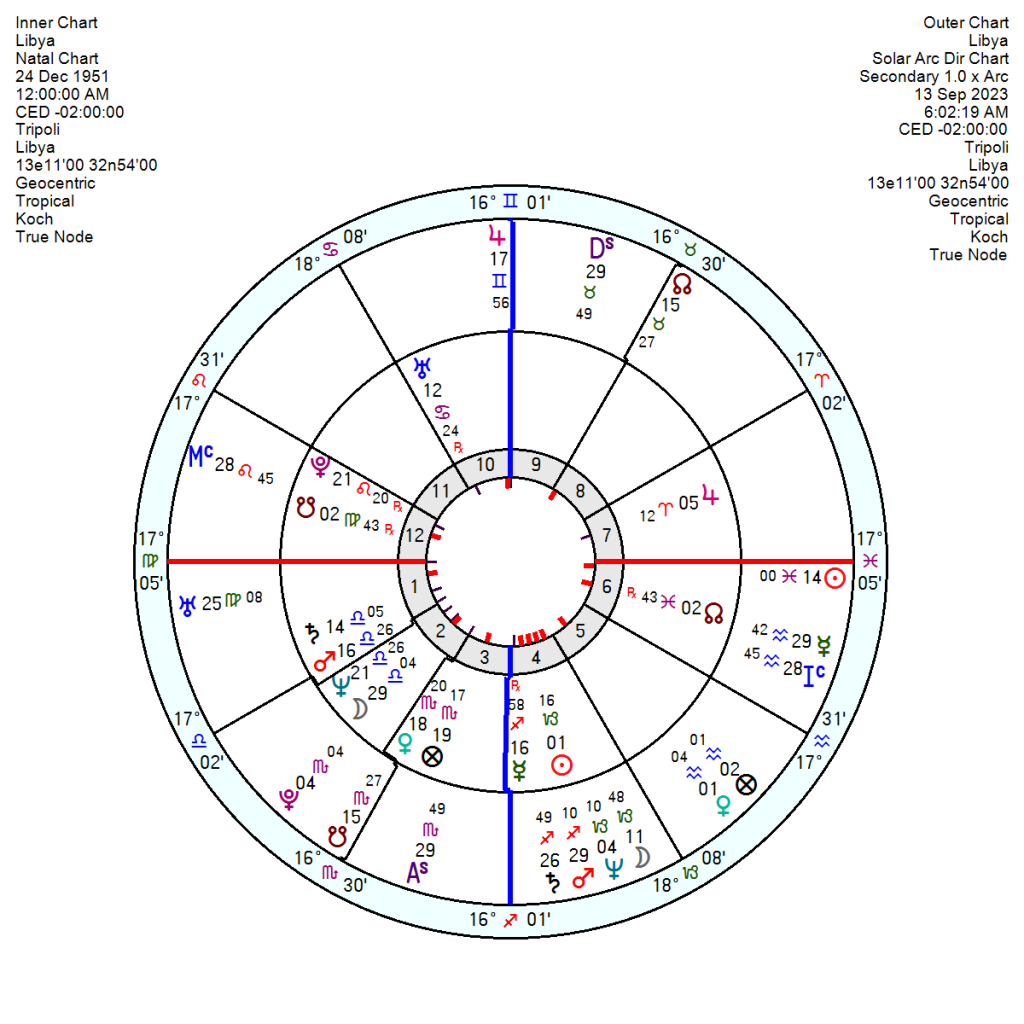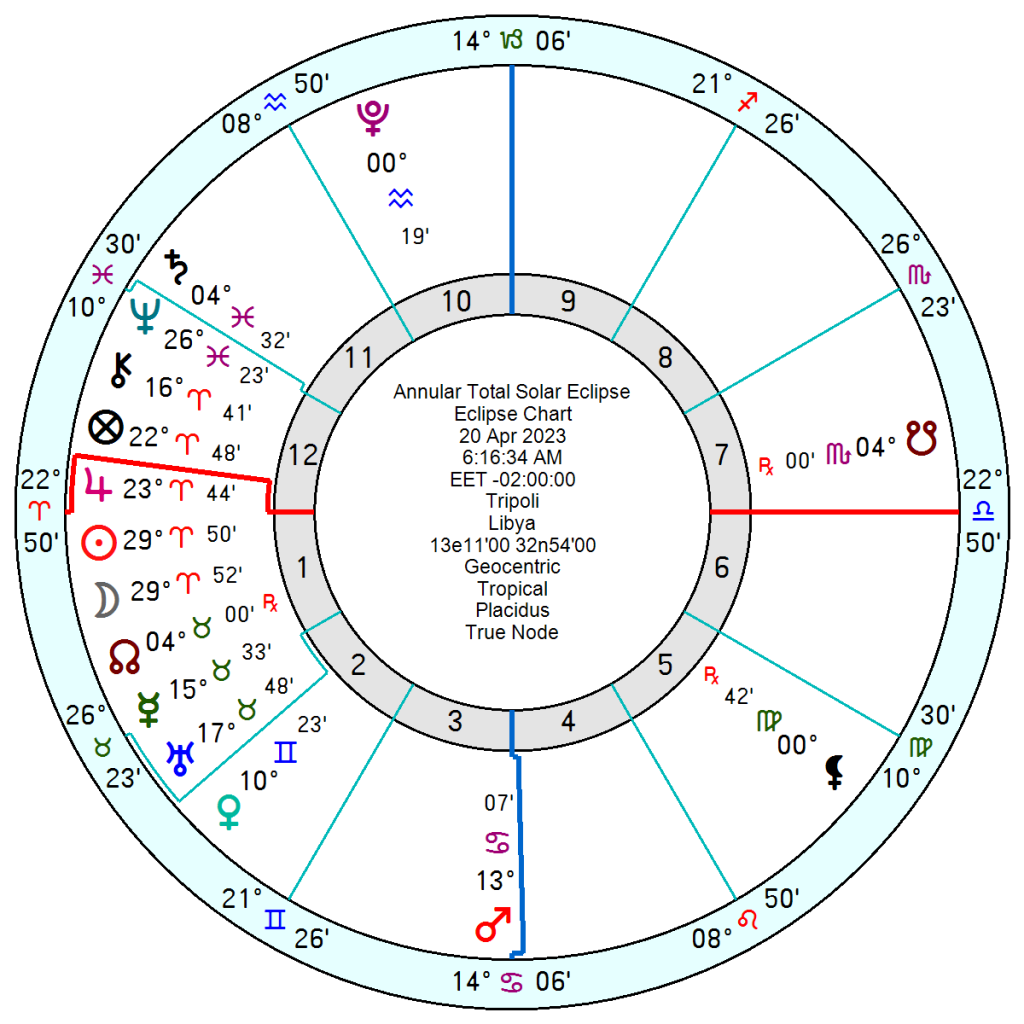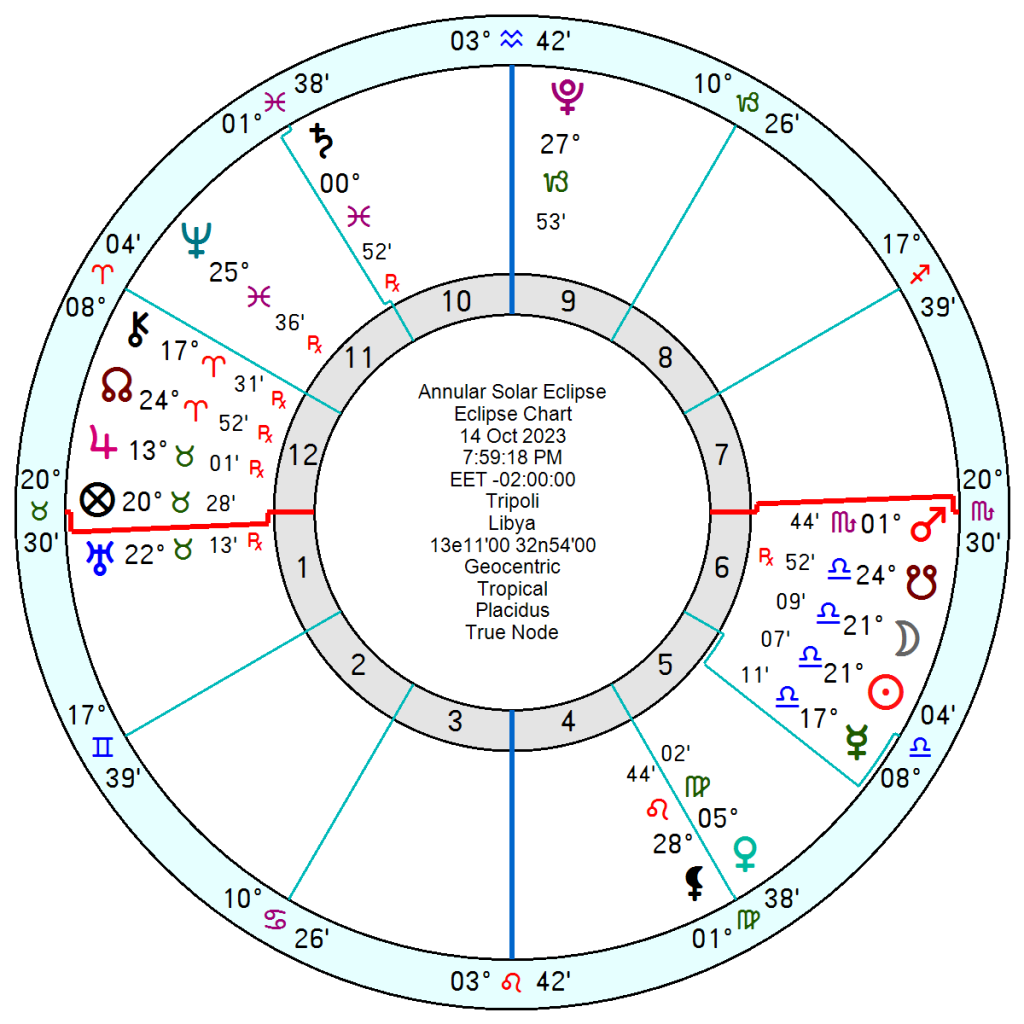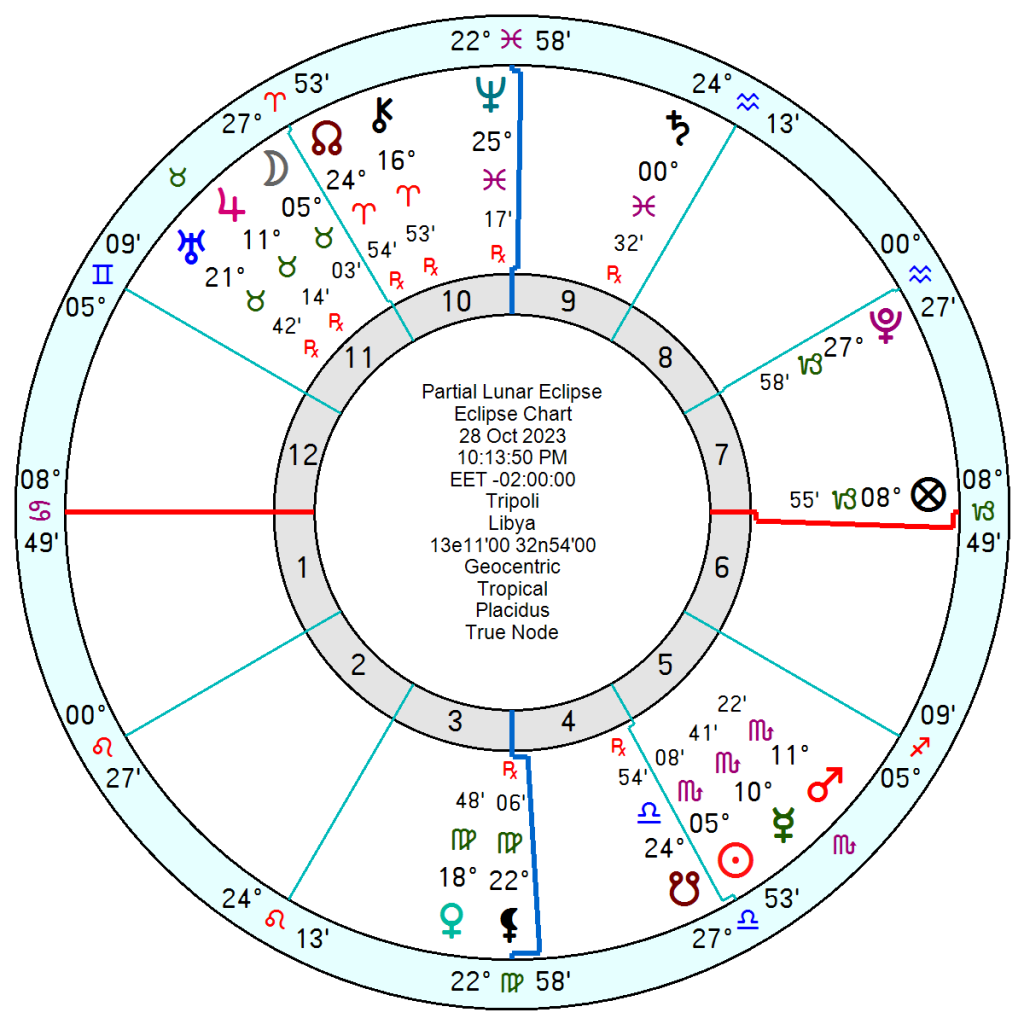 A disastrous flood in Libya after two dams burst has left over 5000 dead and at least 10,000 missing. Entire neighbourhoods in Derna, the Libyan port city have been washed away, with many bodies swept out to sea.
A 2022 report in an academic journal had warned of flood danger but Libya has been riven by political infighting, corruption and external interference since the 2011 uprising which toppled Muammar Gaddafi. In the years after 2014, it has been politically split between the internationally-recognised interim government in Tripoli (in the west), and the administration in Tobruk (in the east). Derna was for several years controlled by Islamist militant groups until it was captured in 2019 by Gen Khalifa Haftar, the warlord in charge of an army in the east.
The Eclipses this year located to Libya have been triggering with the April 2023 Solar Eclipse having Mars on the IC and Jupiter on the Ascendant. The May 2023 Lunar Eclipse conjunct Uranus which rattled the Libya Venus for an emotional upset was also highlighted with the Full Moon falling across the Asc/Desc axis.
The October 2023 Solar Eclipse at 21 degrees Libra is exactly conjunct the Libya Neptune which certainly fits a water disaster as well ass Uranus on the Ascendant. And the October 2023 Lunar Eclipse located to Libya has Neptune conjunct the Midheaven.
There is no indication that Libya's woes, political and other, will resolve quickly with tr Pluto square the Moon this year and next for a beleaguered population; and an undermining tr Neptune Saturn square the Capricorn Sun in 2025/26 alongside a jarring, accident-prone SA Mars conjunct the Sun.