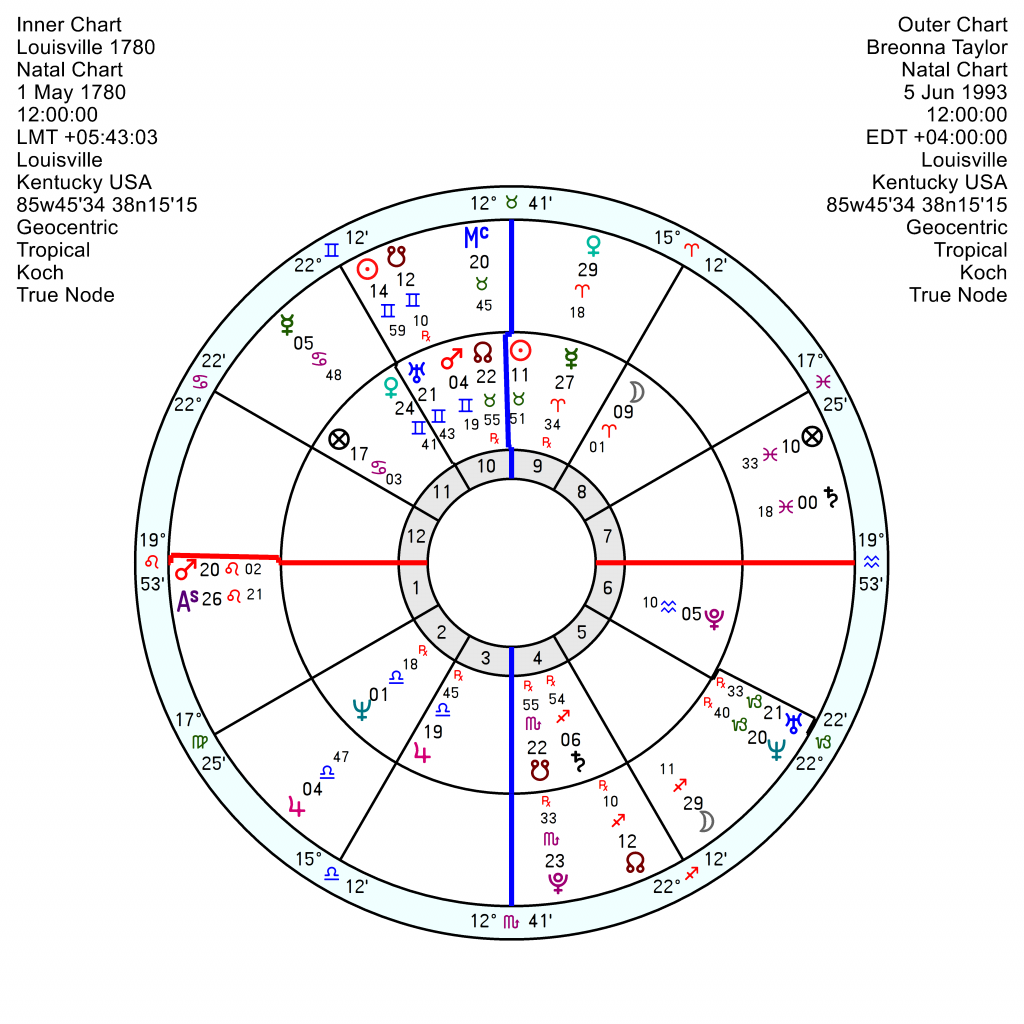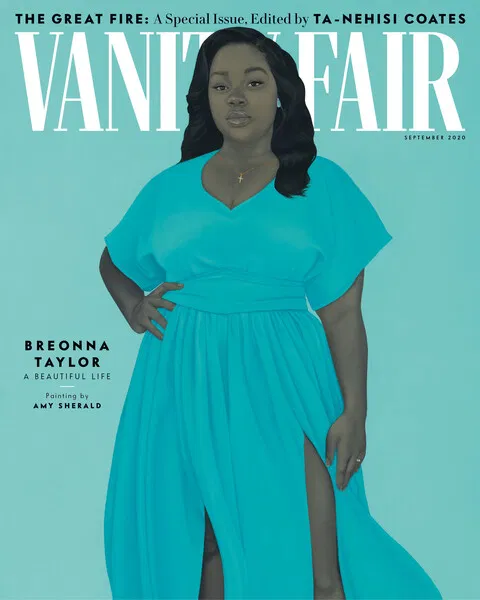 Anger has erupted in Louisville, Kentucky which is under a state of emergency after a grand jury decision not to charge any police officers over the killing of Breonna Taylor. A black hospital worker, she was shot multiple times as three officers raided her home on 13 March without knocking and her boyfriend thinking they were being attacked fired his gun. One officer has been charged with "wanton endangerment"
Cases of killings of unarmed black people by police have fuelled anger across the US and beyond, triggered especially by the death of George Floyd in police custody in Minneapolis in May.
Louisville, 1 May 1780, has a Taurus Sun in a controlling square to Pluto with a North Node in Taurus conjunct the destructive Fixed star Algol; and a hard-edged Mars opposition Saturn.
  Breonna Taylor, 5 June 1990, was a Sun Gemini, maybe Moon Sagittarius, Mars in Leo and Jupiter in Libra – so some chart placings similar to Trump. But more significantly she had Pluto in Scorpio in a high-risk and trapped square to Mars in Scorpio. Ebertin ascribes one meaning of 'the misfortune of having to suffer violent assaults' to it.  And her Pluto was almost exactly conjunct the Louisville South Node opposition Algol, tying her into the negative, unevolved and fearful energies of her place of birth. Her Saturn in regretful Pisces was also square the Louisville afflicted Mars. Not a good connection.
When she was killed tr Saturn was exactly conjunct the Louisville Solar Arc Mars, the classic astro-signature for murder or assassination.
Whatever the outcome instantly, 2021 looks agitated for Louisville with the Taurus Sun in the line of fire of the economically challenging tr Uranus square tr Saturn all year; and a devastating Solar Arc Pluto conjunct the Neptune; and a highly-strung and anxious tr Neptune opposition Uranus.