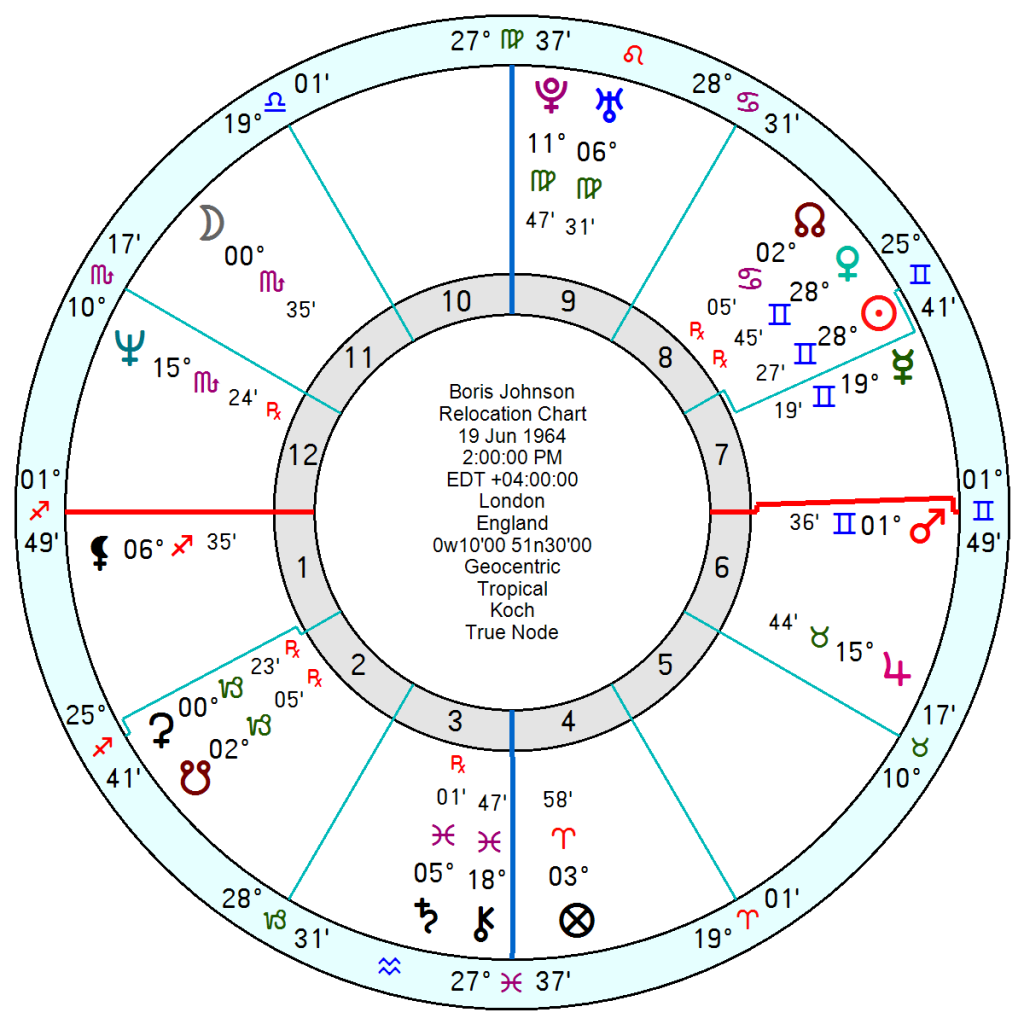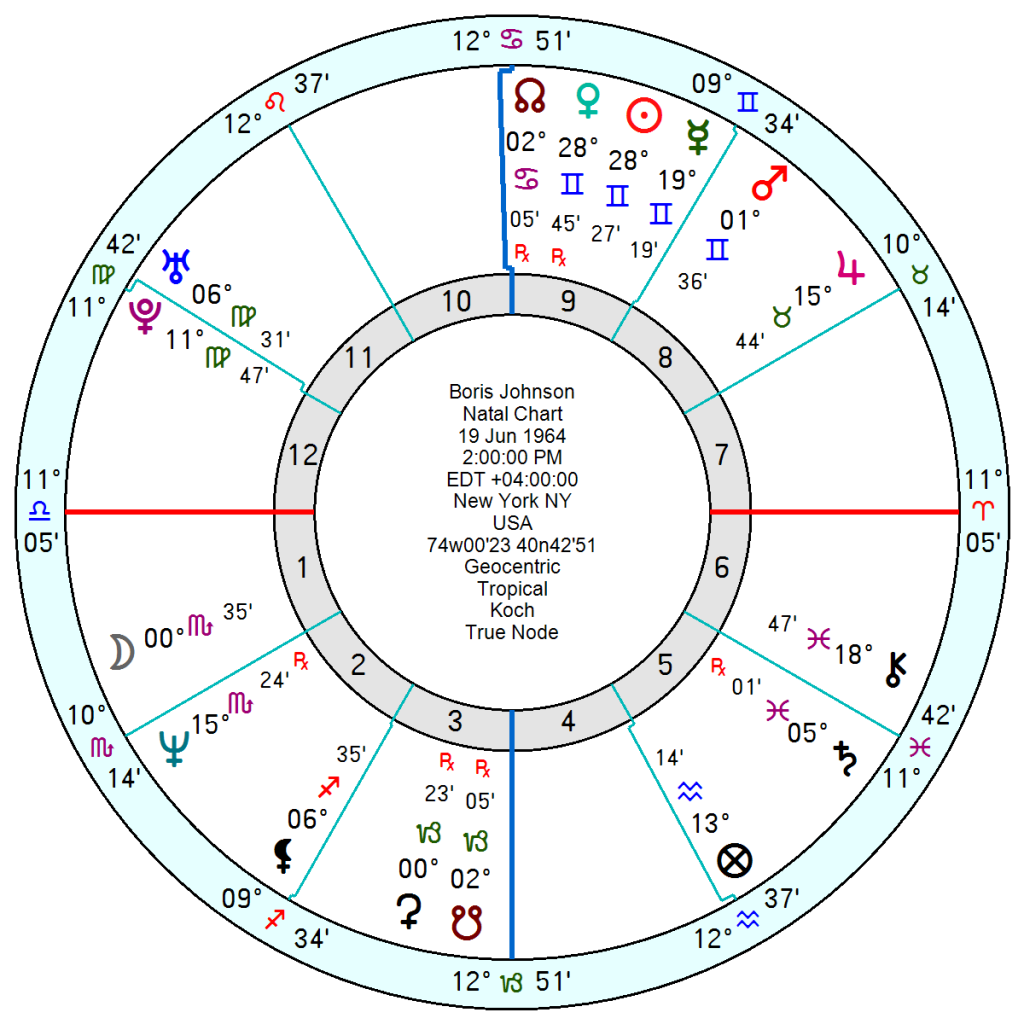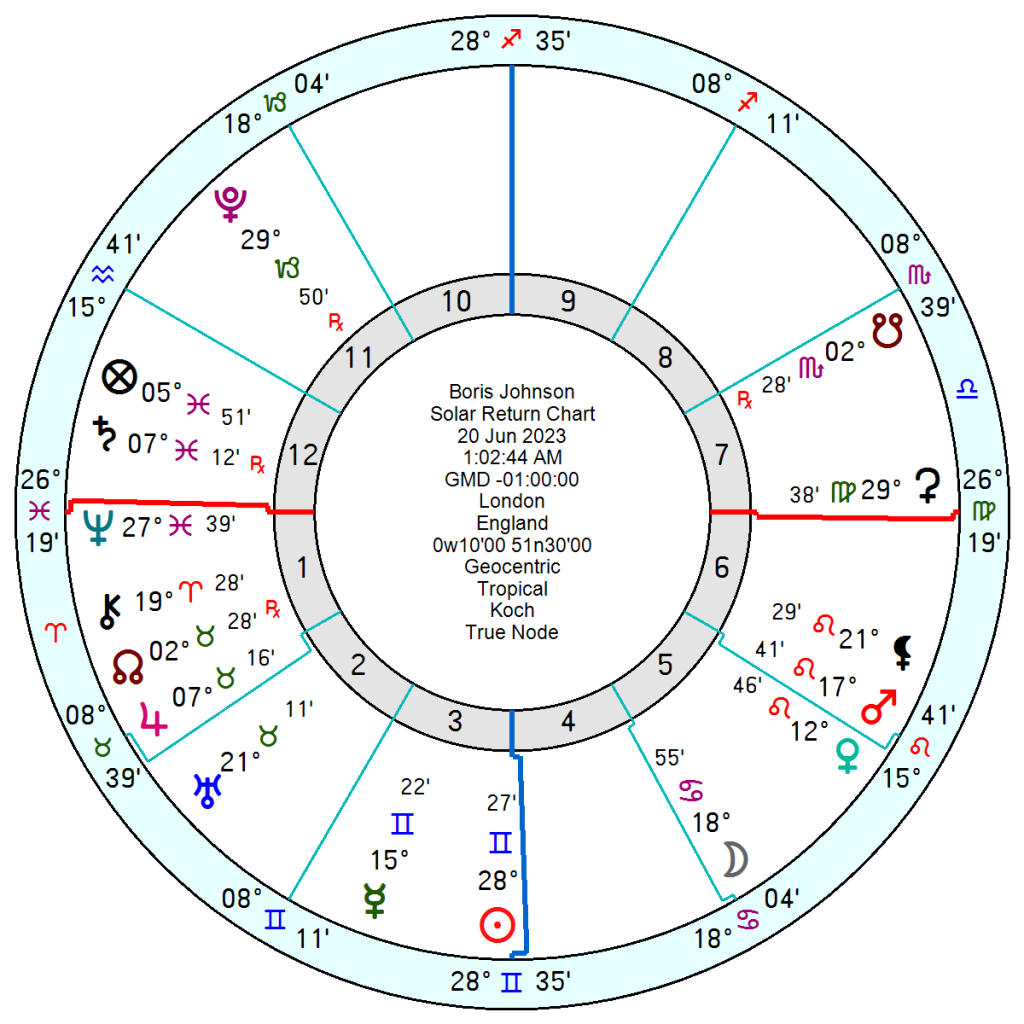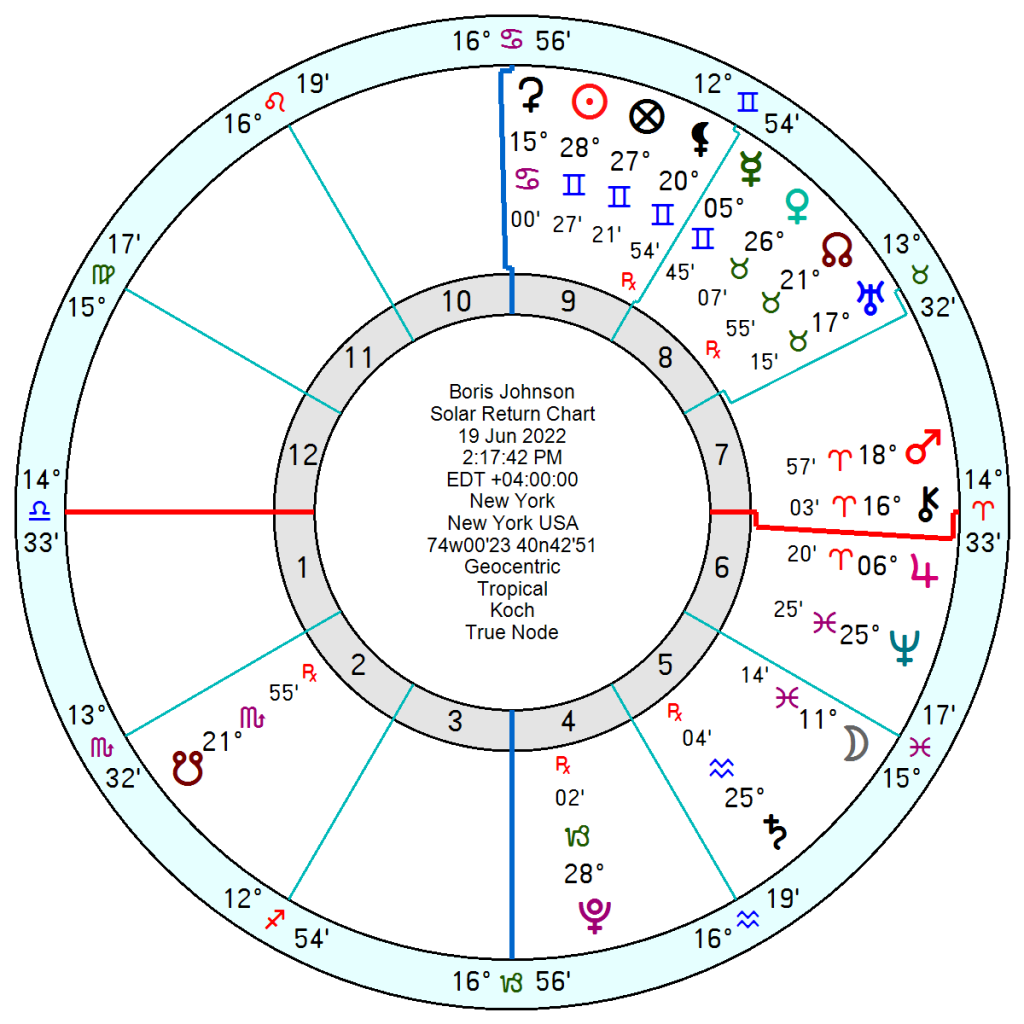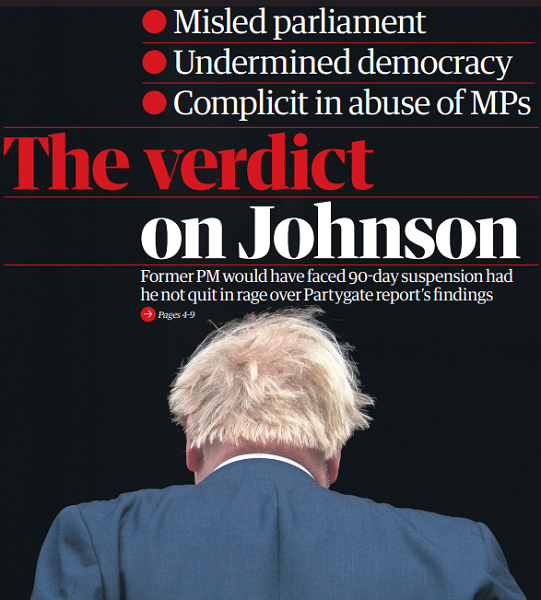 Amongst the many irritations which Boris Johnson poses, one is his New York birth place. For astrologers it means a dilemma over whether to use his London relocated chart or his original entry point onto the earth, both for general predictions and for Solar Returns.
His relocated chart to London does have a 27 degree Virgo Midheaven which tr Neptune is opposing exactly now which sounds spot on; with his Solar Arc Midheaven this year also catching the tr Uranus opposition – career disappointment and confusion and sudden change of direction. As well as undermining circumstances where domestic life is concerned moving ahead.
Whereas the New York birth chart with a 12 Cancer MC and 9 Virgo SA MC has less going on.
The London Solar Return has Neptune on the Ascendant undermining his image and bringing an identity crisis of sorts. The Sun on the IC suggests relative seclusion at home; with challenges where future plans and friendships are concerned with Pluto in the 11th inconjunct the Sun. Plus a Cancer Moon in the 5th house of children as he welcomes yet another into the Johnson tribe.
The New York birth chart Solar Return has a domestically trapped Pluto in the 4th, an angry and argumentative 7th house Mars, a restless, secretive and emotionally intense 8th house Venus Uranus, a travelling 9th house Sun and a having-to-be-responsible-for-children 5th house Saturn. Either could make sense. But London looks most descriptive.
 The general rule is the birth chart is the basic template and having to relocate adds another layer of complication and too many charts to juggle with. But it is instructive to see it at work here.
  He certainly is not a happy camper in coming months with his Second Saturn Return in play and tr Saturn dampening down his Mutable T Square. For thoughts on his future see June 11 2023 post and other Johnson posts: 30 May 2023; 15 January 2023; 23 July 2022.
What I had not pointed up is tr Uranus moving into Gemini in 2025 and crossing over his focal point Mars in Gemini – that is explosive and not in a good way, insecure, knocked sideways, provoking rash misjudgements and tr Uranus then continues in the three years thereafter to rattle up the rest of the Mutable T Square of Saturn, Uranus and Pluto. On the London relocated chart tr Uranus also moves into his 7th house of close relationships and that is the point where tr Uranus is also square his Sun/Moon midpoint – so a problematic phase for marital togetherness.