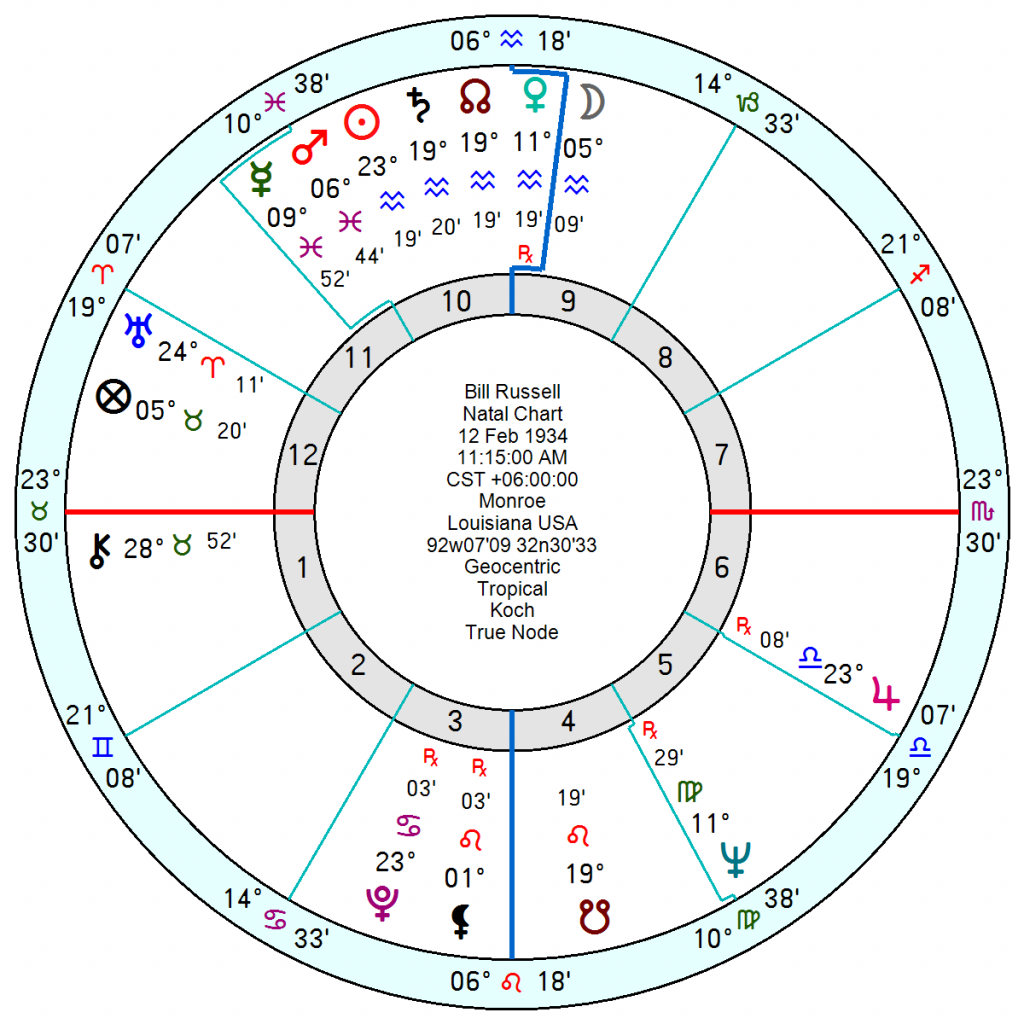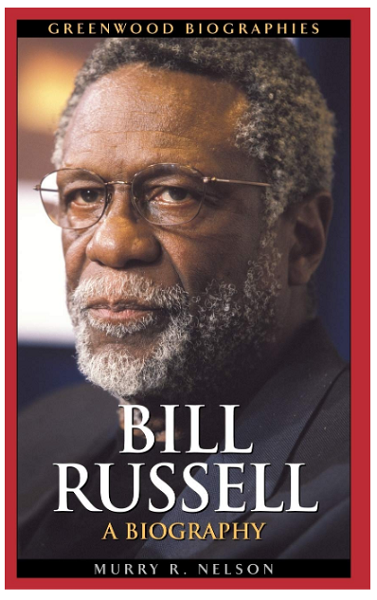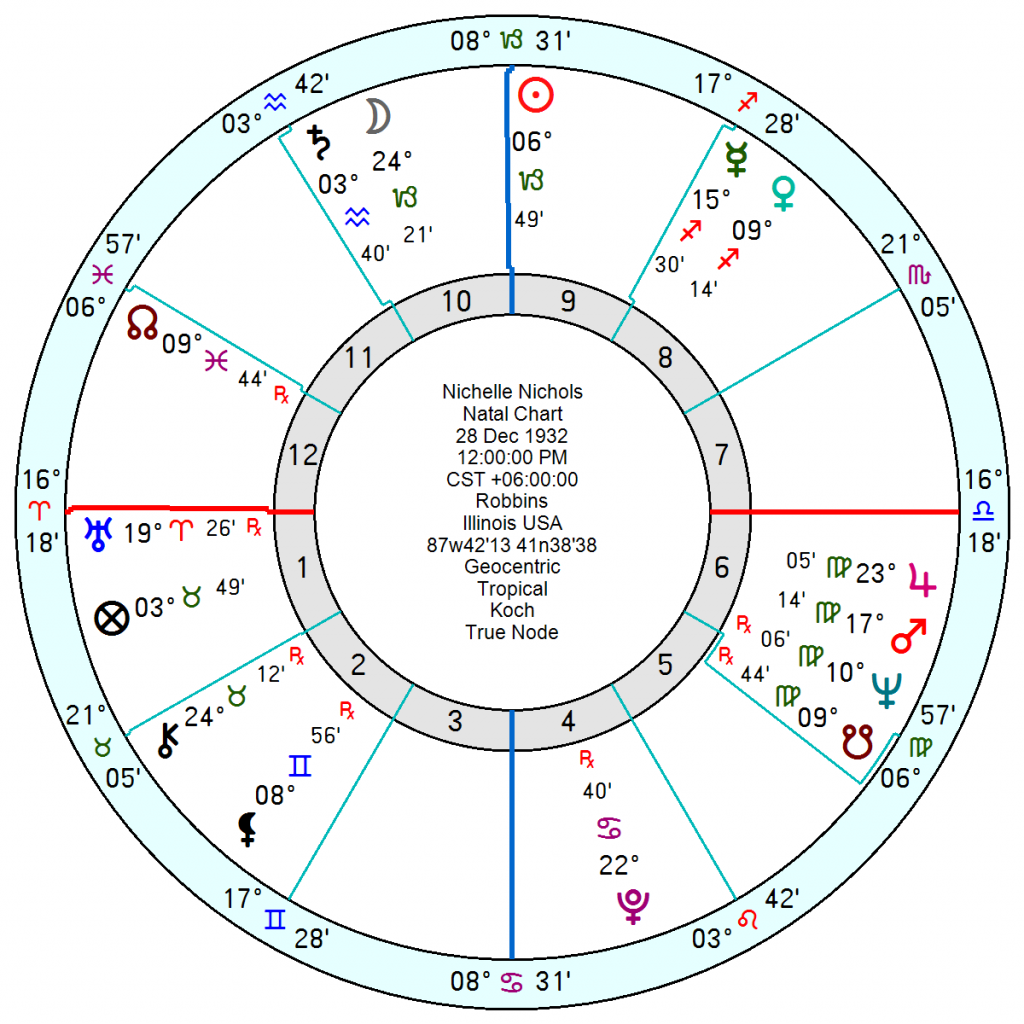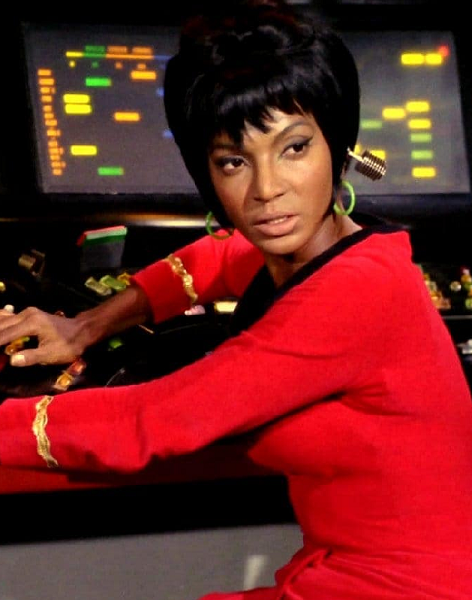 Two trailblazers for equality and civil rights in the USA have died. Bill Russell, the NBA great who marched with Martin Luther King Jr, and in 1966 became the first Black man to hold the role of head coach in a major US sport. And actress Nichelle Nichols, one of the first black women to be featured on American television in a non-subservient role when she played Lieutenant Nyota Uhura in the original Star Trek series.
Both were motivated by the rebellious, status-quo-upsetting and progressive Uranus square Pluto of the early 1930s in their charts.
Bill Russell, 12 February 1934 11.15am Monroe, Louisiana, was born in the racist, segregated south but moved to California when he was 8. His parents were supportive and taught him not to respond to racist taunts which were the norm throughout his life. He had an ambitious chart with a 10th house well-organised Sun, Saturn and North Node in Aquarius trine an enthusiastic Jupiter; with a charming Venus conjunct his Midheaven and Moon, as well as an ambitious Mars in 'dancing' Pisces. His Mars Mercury in Pisces opposed Neptune in his sporting 5th house. Just as significant was a super-confident and extra-lucky Jupiter opposition Uranus square Pluto in his 3rd. A focal point Pluto is often ahead of its time and can attract resistance and hostility.
In 2010, President Barack Obama awarded him the Presidential Medal of Freedom, the nation's highest civilian honour, for his athletic accomplishments and his advocacy for human rights.
Nichelle Nichols, 28 December 1932, no time, Robbins, Illinois, was a creative Sun Capricorn trine Neptune with her Neptune in a showbizzy conjunction to Mars and square her Venus and Mercury. She initially wanted to be a singer and dancer but was given the Star Trek role. She considered leaving at the end of the first run but a chance meeting with Martin Luther King changed her mind. He said 'You simply cannot abdicate. This is an important role. This is why we are marching. We never thought we'd see this on TV.' She later saw it as a role model for black people, but also for women with ambitions to become astronauts or scientists.
She had the Pluto square Uranus perhaps tied into her Capricorn Moon so was destined to be a catalyst for change.
  Her Pluto was sextile an exuberantly confident, energetic and lucky Mars Jupiter in Virgo.
It still staggers me reading about what they had to live through and the unimaginable and ingrained prejudice they faced, which has not exactly disappeared.