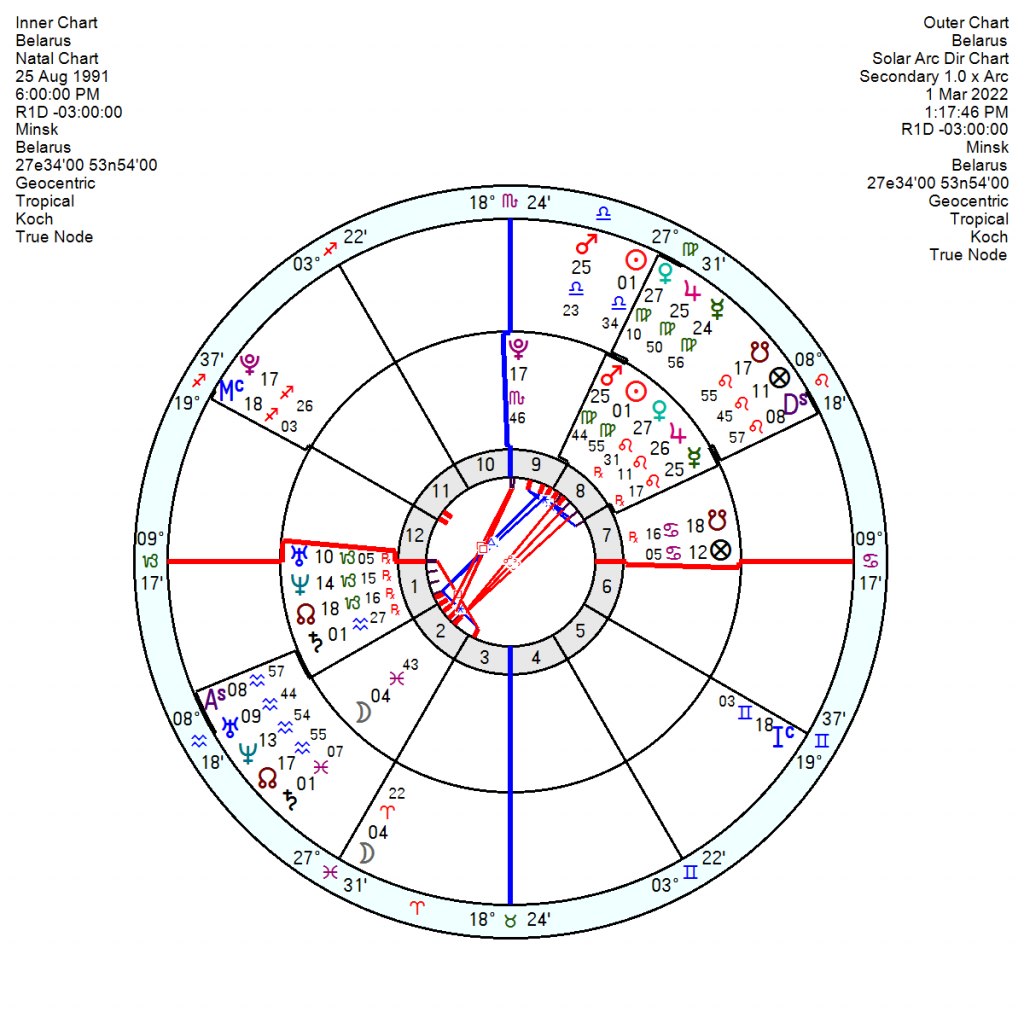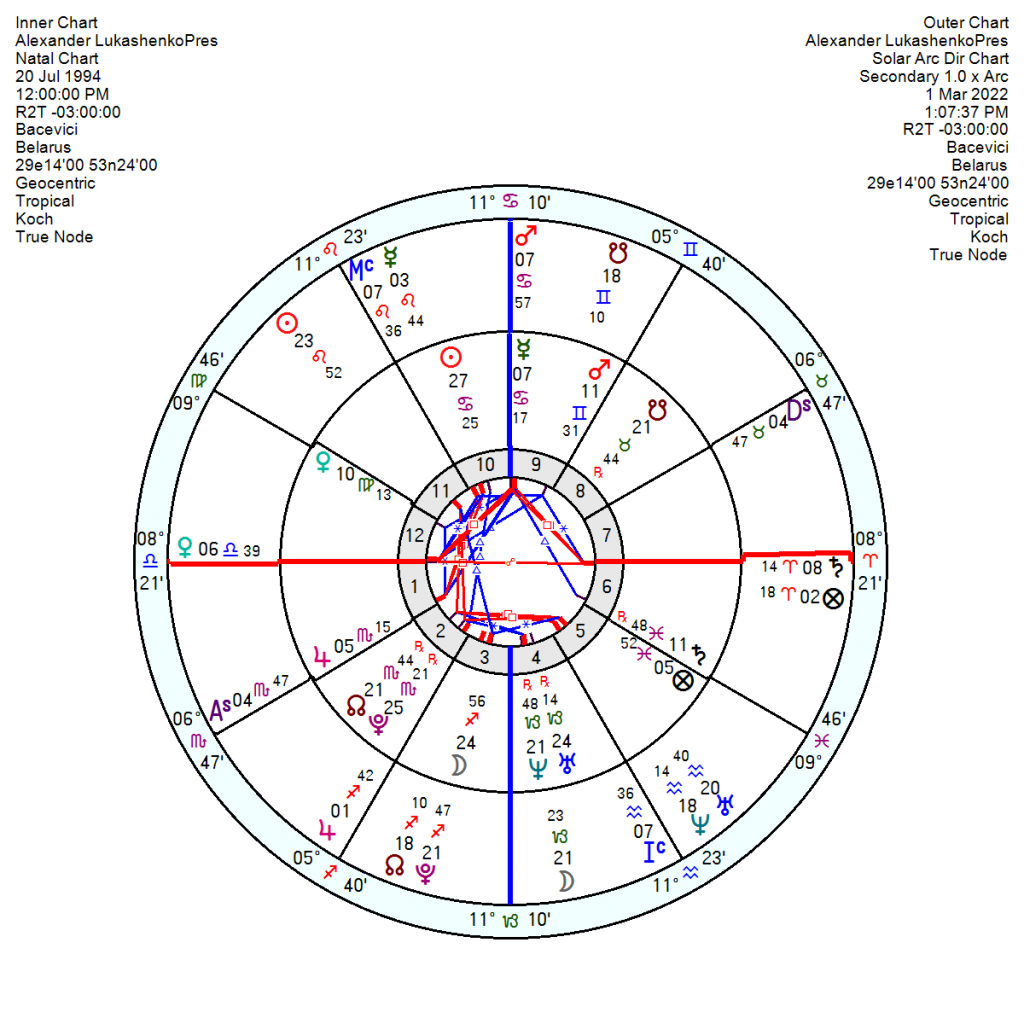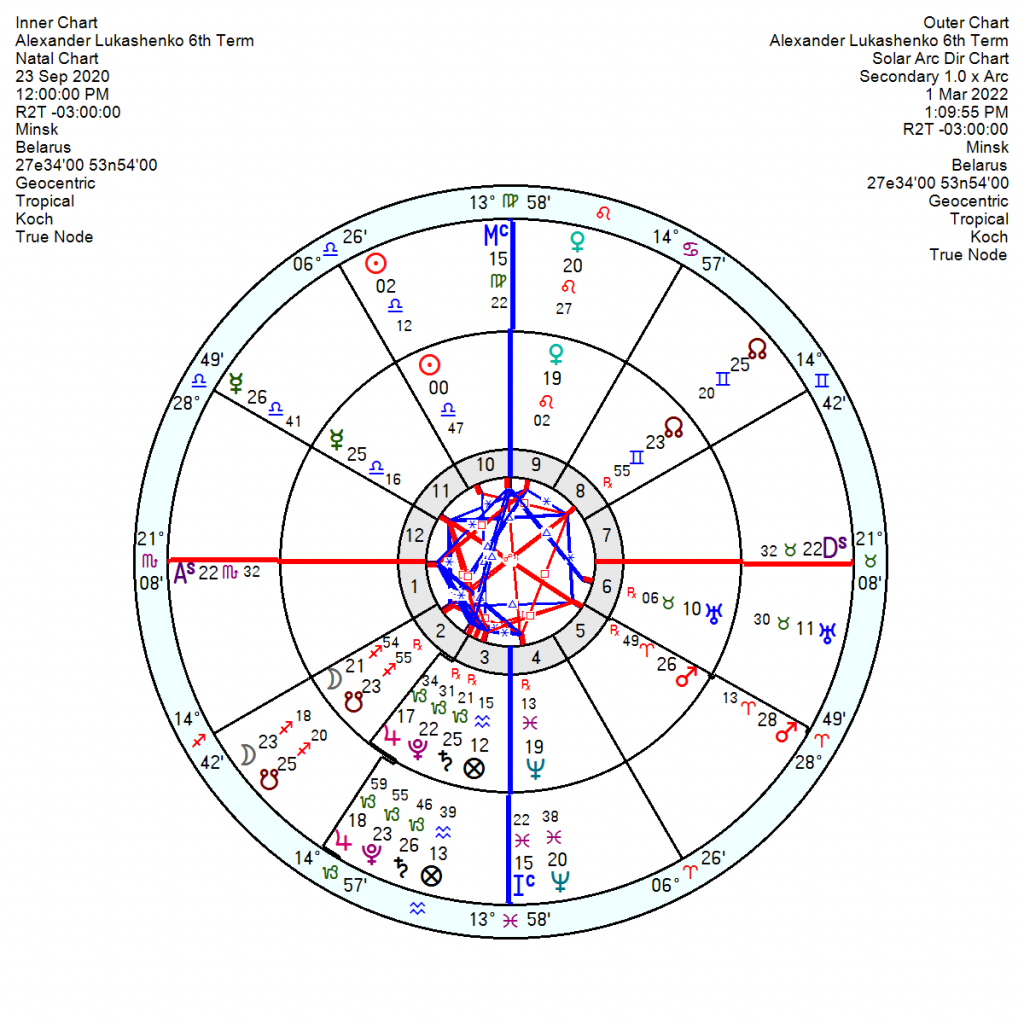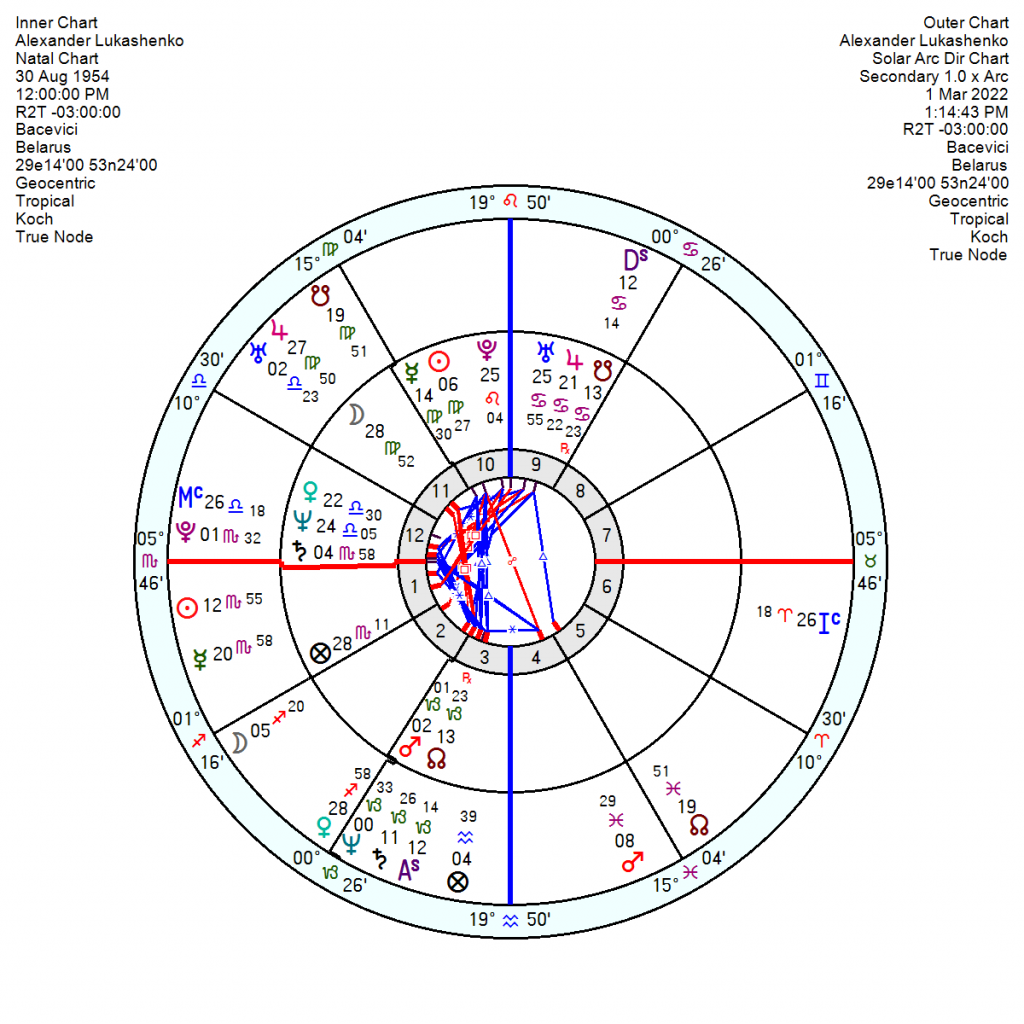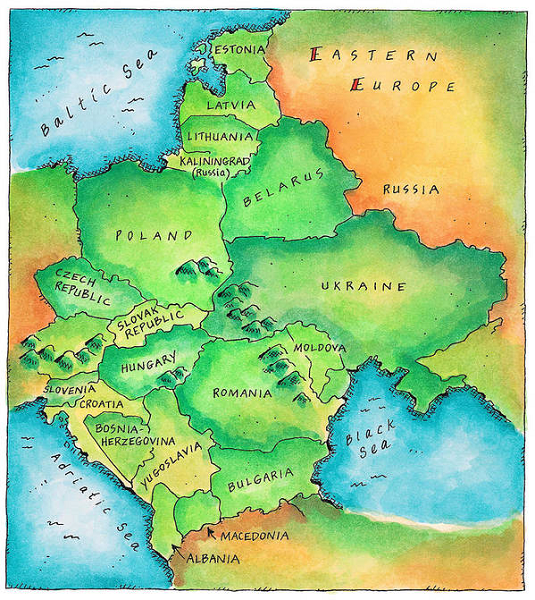 Belarus, under the thumb of steadfast Putin ally, the authoritarian Alexander Lukashenko, has sent troops into northern Ukraine. Belarus has recently been used as a staging post by Russian forces, but now appears to have moved towards becoming an explicit participant in the war. And has taken steps to open the way for a possible deployment of Russian nuclear weapons from Belarus. The EU's foreign affairs chief, Josep Borrell, said Lukashenko was allowing his country to become a Russian satellite state.
The modern Belarus chart, 25 August 1991 6pm Minsk has a souped-up Solar Arc Jupiter conjunct Mars now suggesting an overdose of confidence which will rapidly run into a sinkhole of panicky failure from mid May onwards as tr Neptune opposes both the Mars and the Jupiter, suggesting the outcome will be the opposite of what Lukashenko hopes. Mid June has the Belarus Pluto catching the tr Uranus opposition Pluto at 17 degrees Scorpio which echoes through many of the charts so will be a time of significant upheaval.
Lukashenko took over as president on 20 July 1994 and has been there ever since. That chart is under immense pressure this year with tr Pluto opposition the Cancer Sun and next. From 2023 onwards not only is it looking road-blocked, it will become less stable thereafter.
Even more obvious is his 6th term chart, 23 September 2020, (after flawed elections) which looks to be facing gigantic setbacks now or soon; and will be immensely frustrated and trapped August to November this year with tr Pluto square the Mars.
His personal chart, 30 August 1954, is picking up a catastrophic, high-risk, angry and blocked tr Pluto square the Mars/Pluto midpoint from before mid March onwards and that runs on and off till late 2023. If anything his 2023 looks even worse – devastated, confused, unable to cope.
Maybe just maybe Pluto in Capricorn is intending to clear the boards of despots before it exits.