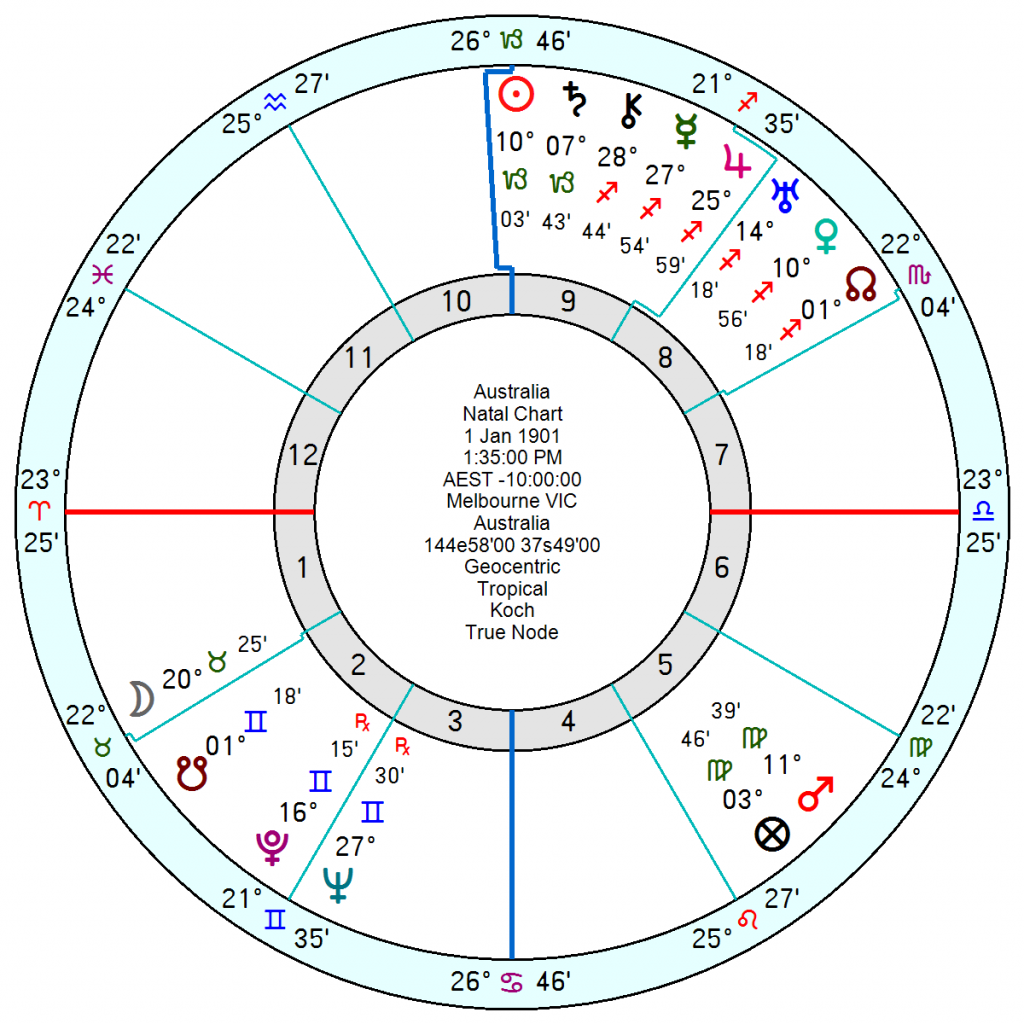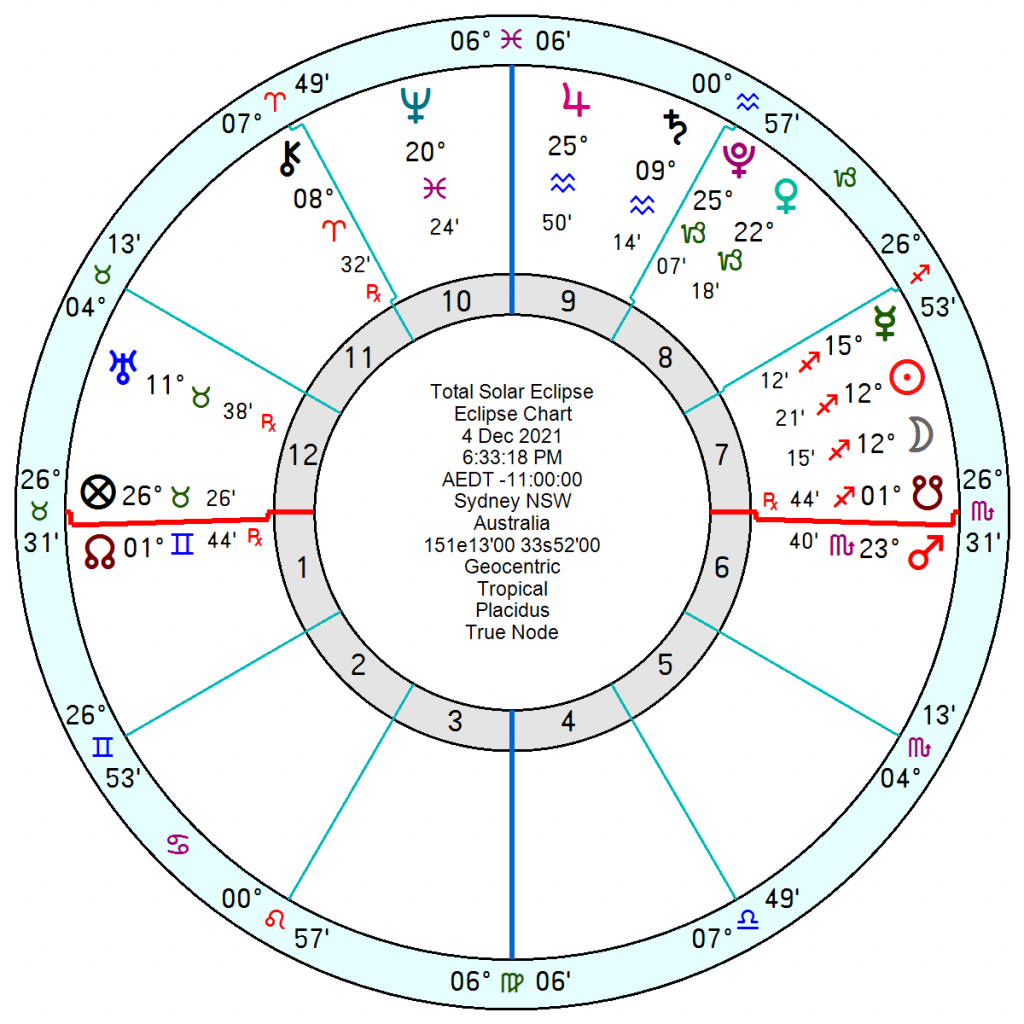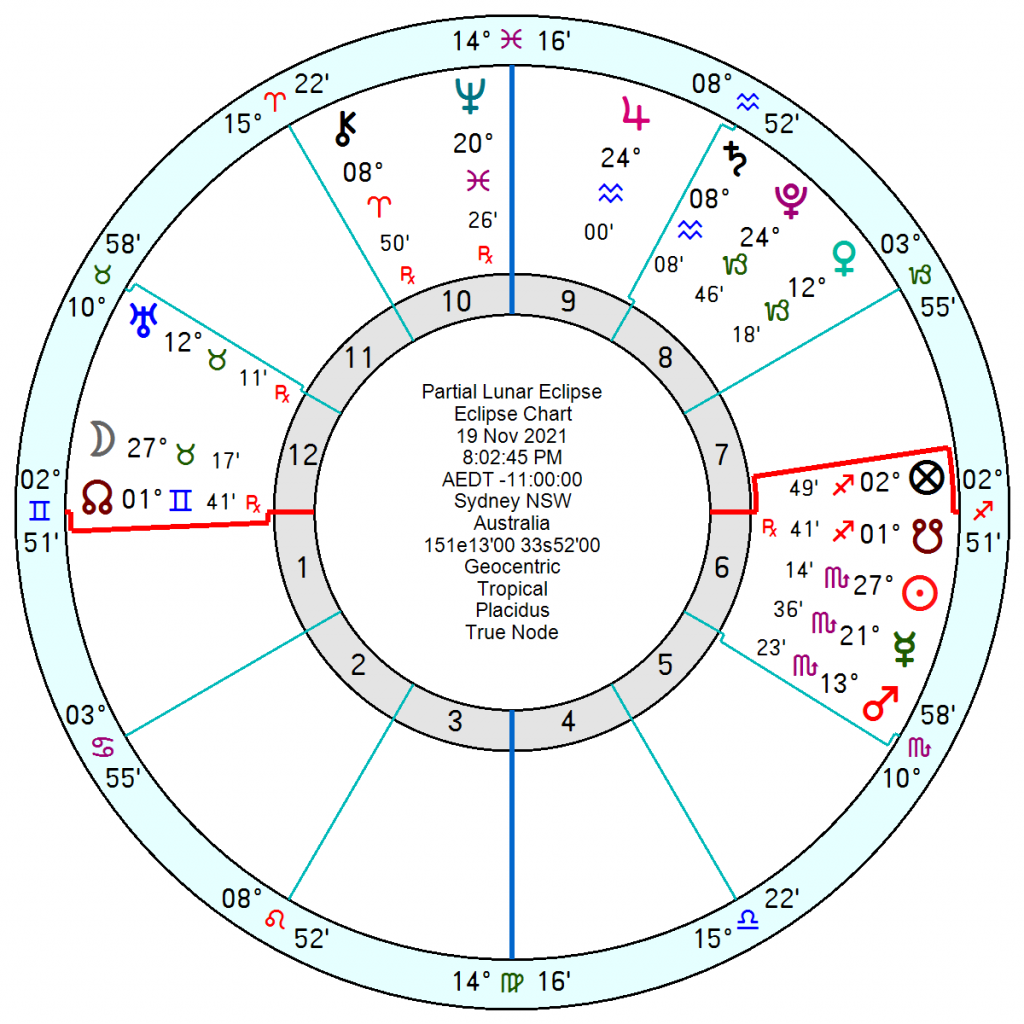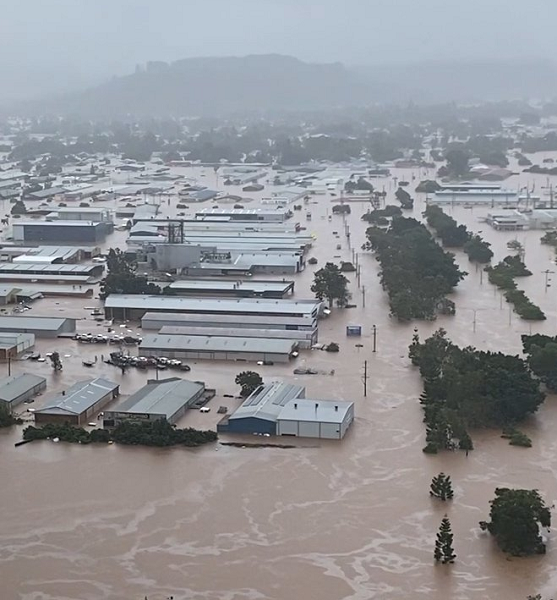 "One-in-a-thousand-year" floods are engulfing parts of Australia's southeast coast. More than 40,000 people have been ordered to evacuate their homes and another 300,000 warned to prepare to flee. The intense rain storms, which have so far killed nine people with more feared dead, are expected to hit Sydney in the early hours of Wednesday.
  Australia appears to lurch from one climate disaster to the next with recent catastrophic wildfires being unprecedented in their scale and intensity, scorching millions of hectares and killing or displaced an estimated 3 billion animals, and sending vast amounts of carbon dioxide and smoke plumes into the atmosphere.
At the moment the tr Pluto Mars Venus conjunction are sitting on the Australia Midheaven (on a 1.35pm start time) which is a massive hit.
The December 2021 Total Solar Eclipse had a vengeful Mars on the Descendant for Sydney trine a 10th house Neptune, sextile Pluto Venus in Capricorn. With the Sagittarius New Moon falling close to the AU Venus and Uranus which would presage a crisis of more than unusually large proportions.
The November 2021 Lunar Eclipse has Neptune closer to the Midheaven for Sydney – as well as the volatile, high-tension, unstable Uranus opposition Mars square Saturn which is being rattled now till late April.
  That late 2021 Lunar Eclipse is affecting more than Ukraine.