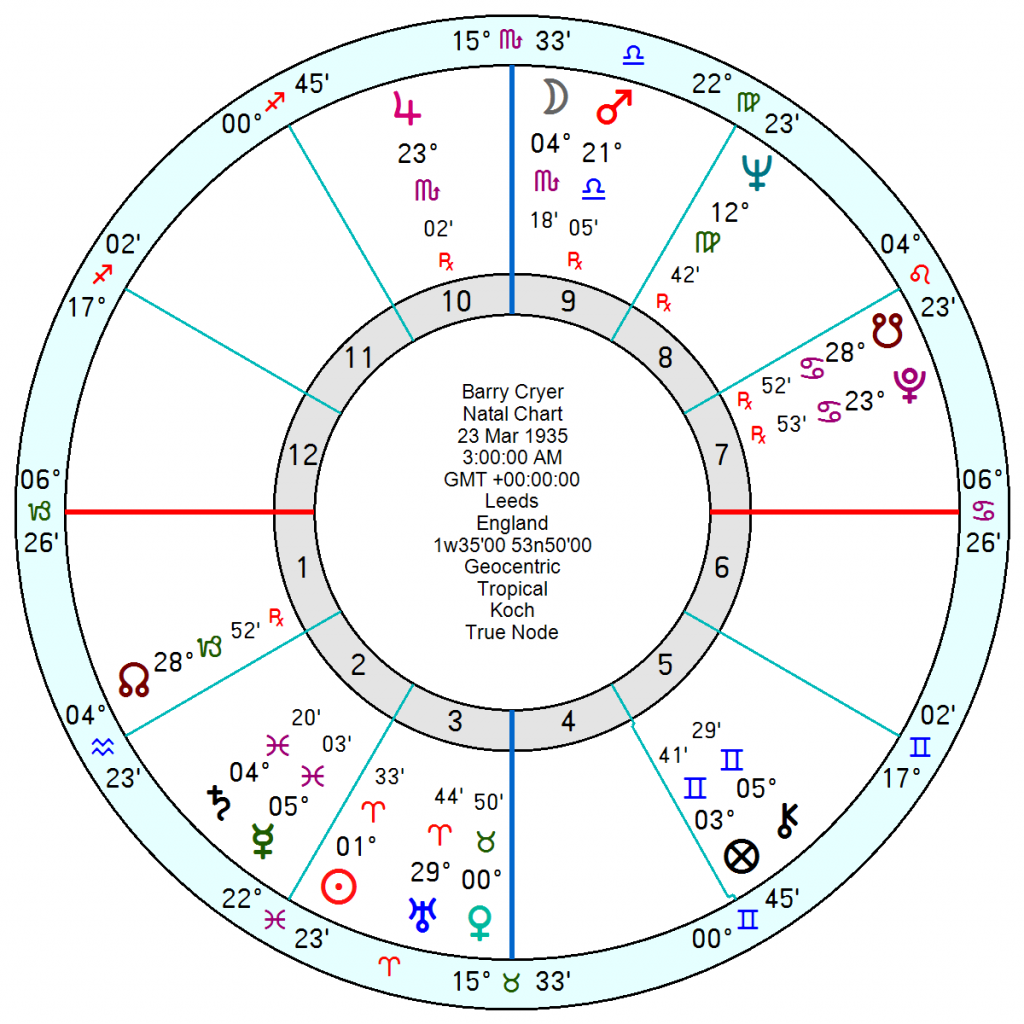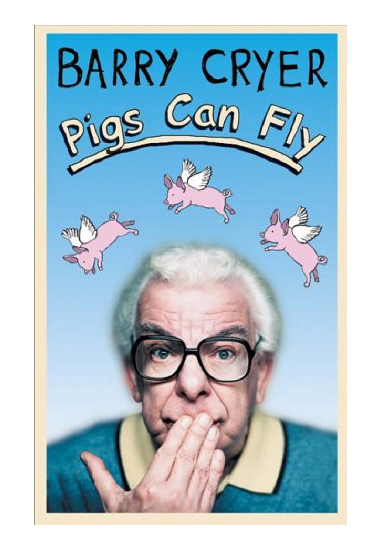 Barry Cryer, the comedian and comedy writer for everyone from The Two Ronnies and Morecambe and Wise to a long list of notables – Dave Allen, Stanley Baxter, Jack Benny, Rory Bremner, George Burns, Jasper Carrott, Tommy Cooper, Ronnie Corbett, Les Dawson, Dick Emery, Kenny Everett, Bruce Forsyth, David Frost, Bob Hope, Frankie Howerd, Richard Pryor, Spike Milligan and Mike Yarwood – has died.
He seems to have been universally liked in the business as well as an accomplished performer. Though like many comics his chart was not as easy as his personality sounds. He was born 23 March 1935 3am Leeds and had a successful Jupiter in the 10th in a confident trine to Pluto in an out-of-sign trine to a sharp-witted, communicative 3rd house Aries Sun. It would give him talent and a lucky touch. His intense Scorpio Moon would be mellowed by an opposition to Venus in Taurus, though Venus was conjunct Uranus and square his 7th house Pluto – so he would be quite controlling. And his Pluto was even more emphasized having a Mars opposition Uranus in square. There was a volatile, quite explosive side to him which he would keep well under wraps. Though Mars Uranus can also contribute to a quirky take on life.
He also had the creative and sympathetic Neptune opposition Saturn Mercury of that mid 1930s generation.
  His father died when he was five which may explain his Sun, Mars Uranus square Pluto. His Neptune in the 8th would give him an ability to project an aura out into the zeitgeist and such a strong Pluto would make him an influencer par excellence.
He married in 1962 and stayed married, having four children, seven grandchildren and one great grandchild when he died.