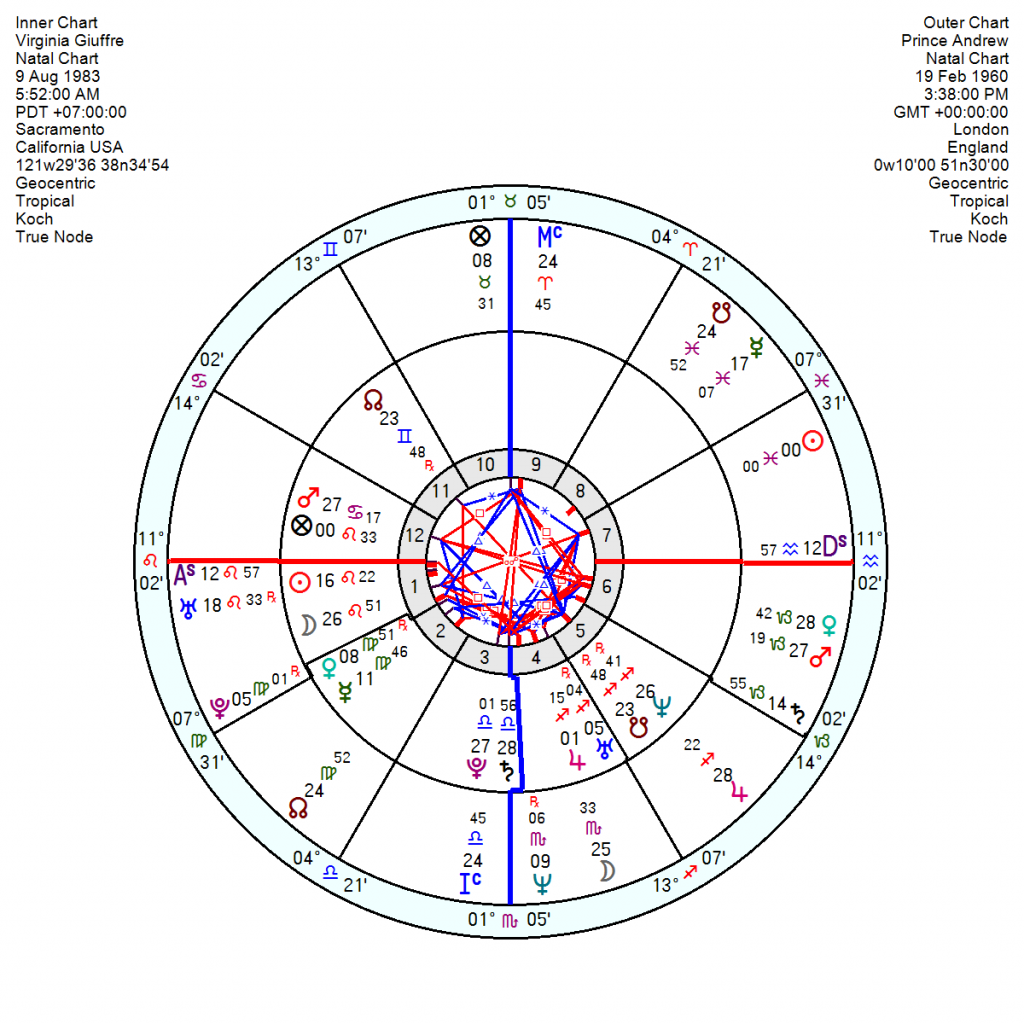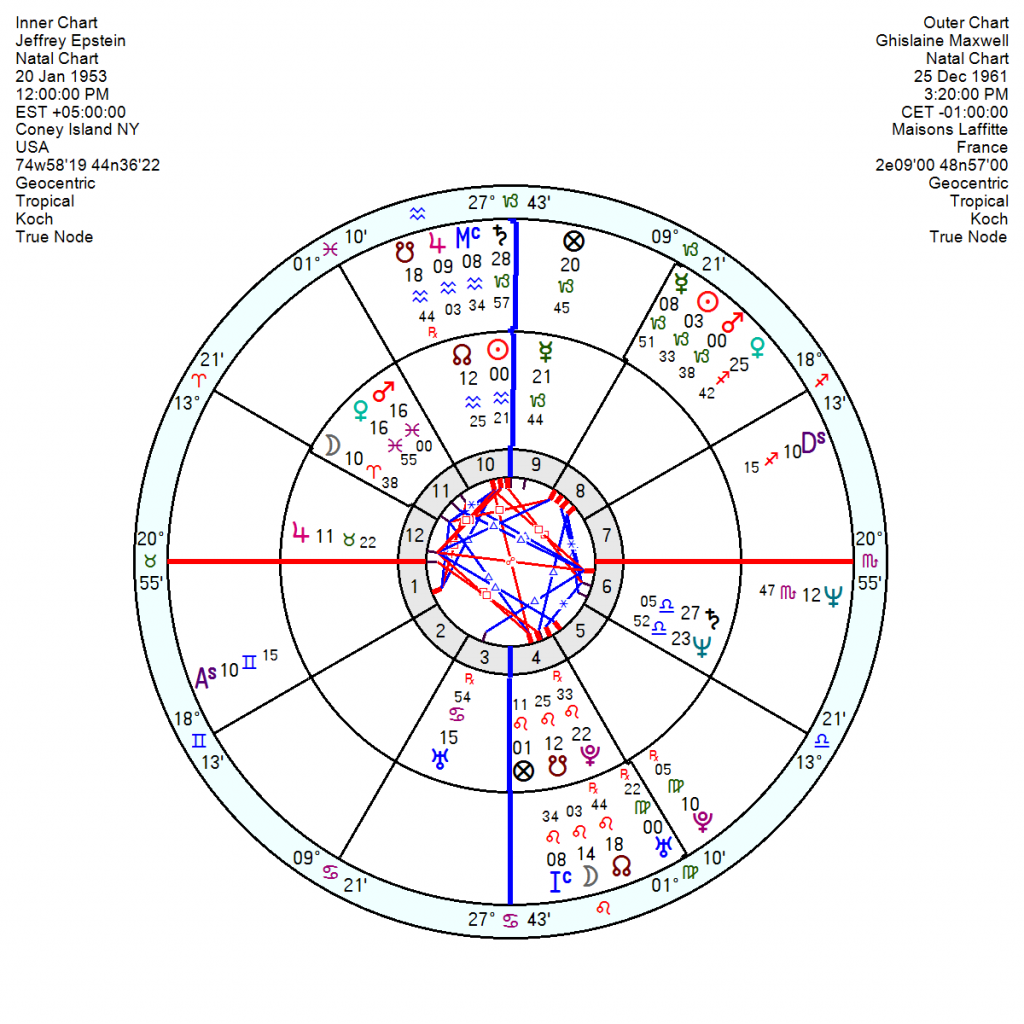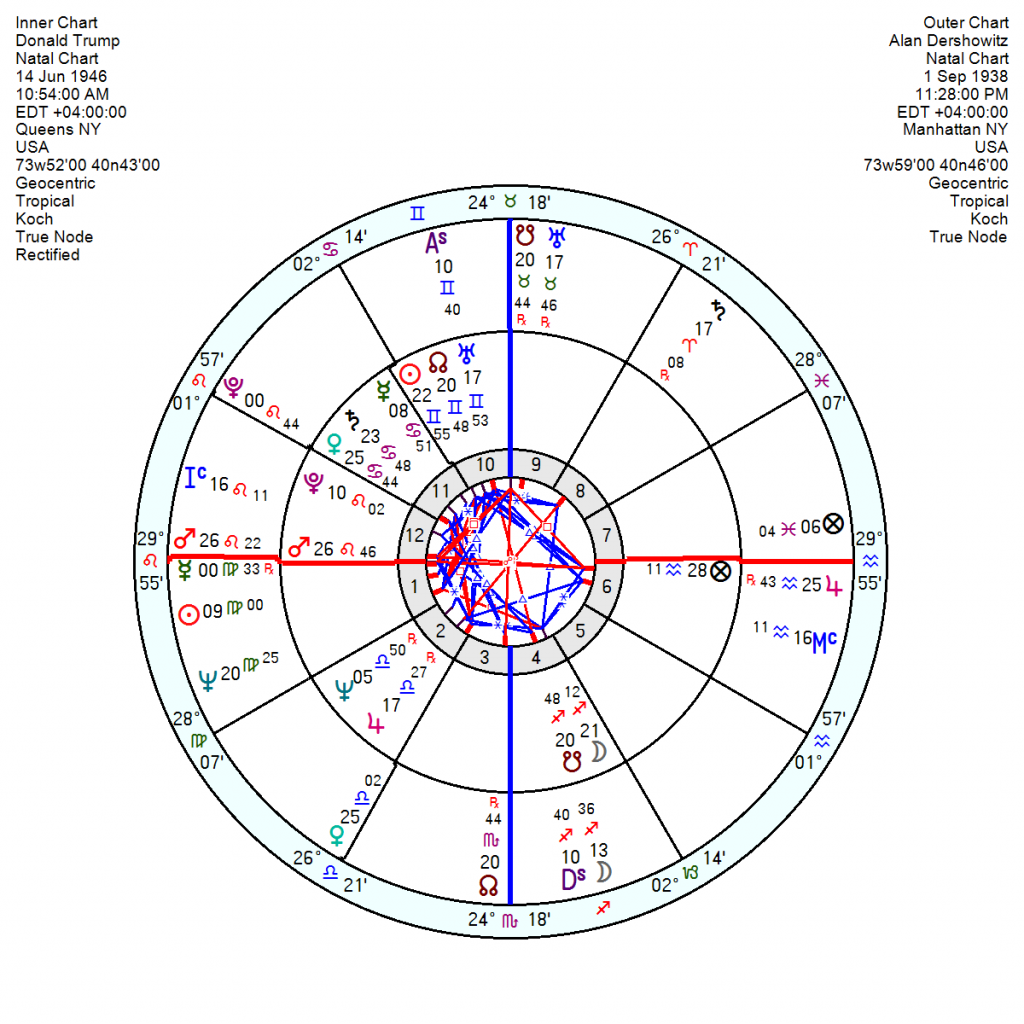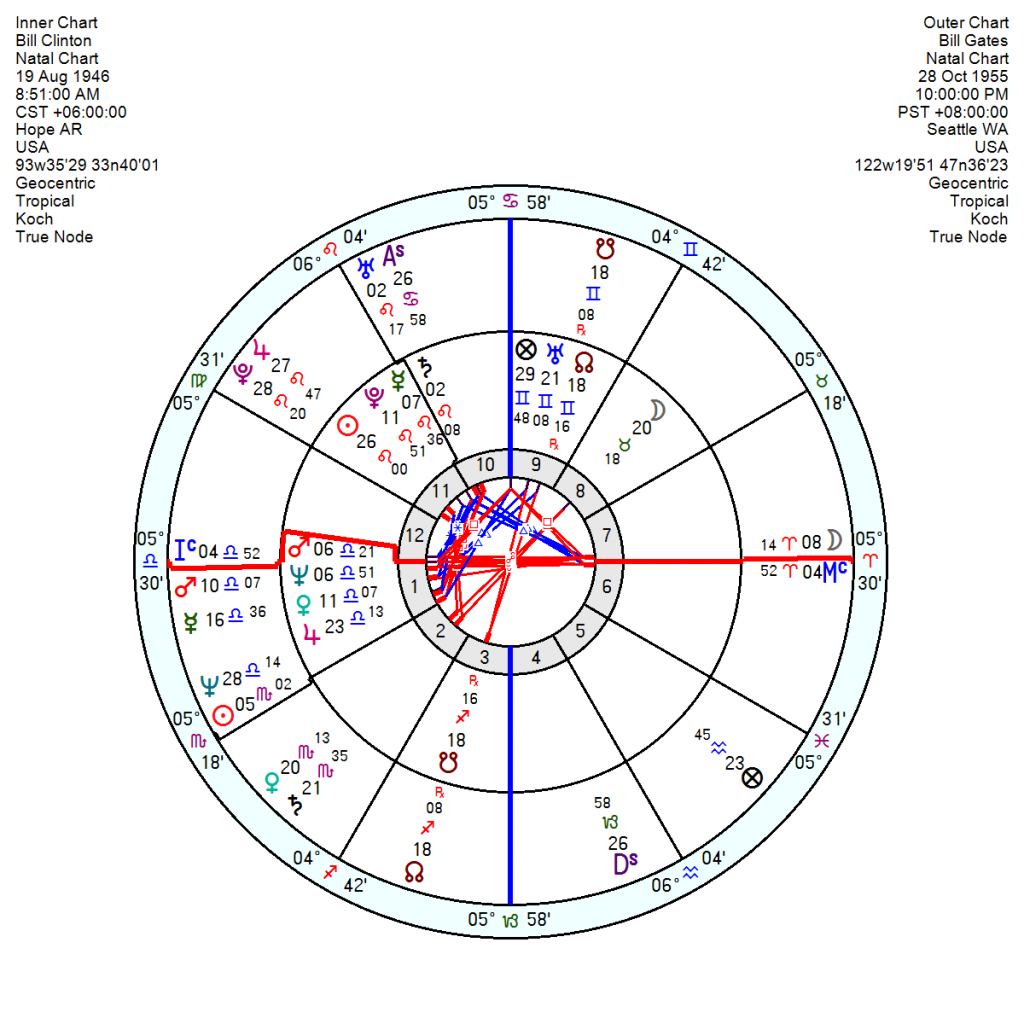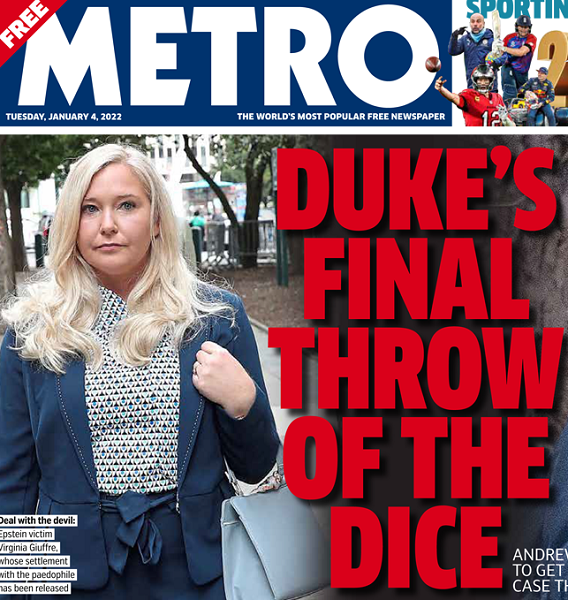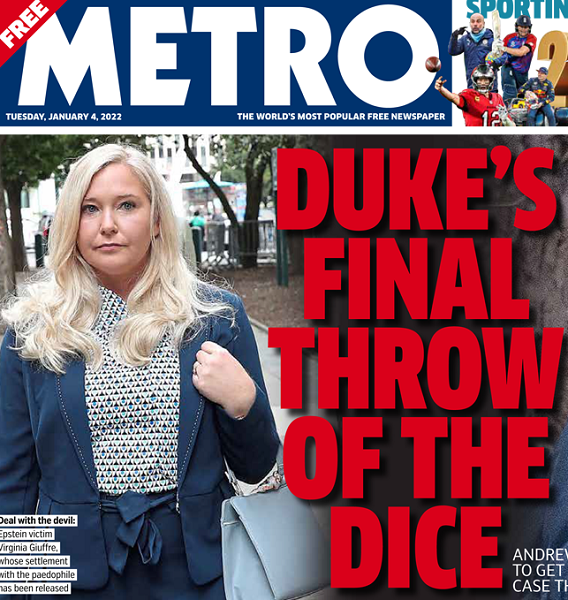 A dreary not to say sleazy start to 2022 with the news headlines awash with the fall-out from Jeffrey Epstein as well as covid confusion and questionable, if not downright, corrupt politicking in various quarters.
A Ghislaine Maxwell re-trial doesn't bear thinking about after a screw-up by an idiot juror. And Prince Andrew's Virginia Giuffre case is heading inexorably towards trial unless he settles out of court. Latest reports say mama has opted out and he is footing his own legal bill and will bear any damage payout himself.
It's all been said before but there are a couple of astrological oddities worth pondering over as well as reflecting on the full horror of Virginia Giuffre's story.
Virginia Giuffre, born 9 August 1983 5.52 am Sacramento, California, came from a troubled home, aged 7 was molested by a family friend, ended up living on the streets as a 13 year old, then in foster homes, was abused by a 65-year-old sex trafficker, who was later imprisoned for alien smuggling for prostitution. She returned to live with her father aged 14, who was a maintenance manager at Mar-a-Lago. Virginia helped out and met Ghislaine Maxwell there when she was 16 and was offered a potential job working for Epstein as a traveling masseuse with the assurance that no experience was necessary.
Between 2000 and 2002, Giuffre travelled between Epstein's residences in Palm Beach and Manhattan, (his New Mexico ranch and island Little Saint James, being trafficked, she said in a TV interview by Epstein to provide massages and sexual services for him and a number of his business associates over a two-and-a-half-year period.
Beyond horrible childhood and it's a testament to the ability of the human spirit to survive that she's upright and smiling at all.
The barbarity and cruelty of her childhood are well reflected in her Saturn Pluto conjunction square Mars in Cancer which suggests early experiences of being trapped, scared witless not just of sexual abuse but also being killed/destroyed. What she puts upfront is a sunny appearance with a 1st house Leo Sun and Moon; and she does have a lucky, adventurous Jupiter Uranus in Sagittarius conjunction in a superficially charming square to Venus.
What caught my eye was the late Cardinal degrees of her Mars in Cancer square Saturn Pluto in Libra since Prince Andrew has his Venus Mars in Capricorn closely in opposition to her Mars and square her Saturn Pluto. Ghislaine Maxwell has her Saturn in Capricorn ditto.
Epstein himself had Saturn in late Libra conjunct Neptune hooking in as well with his Sun opposition Giuffre's Mars. Other names who were Epstein associates – Alan Dershowitz has his Venus at 25 Libra; Donald Trump his Venus at 25 Cancer conjunct his Saturn; Bill Gates has his Neptune at 28 Libra.
The Sabian meaning for 27/28 Capricorn is 'an aviary' = birds of a feather flock together and troublesome gossip. Alex Acosta, the US attorney for Florida, who signed the ludicrously lenient deal with Epstein initially and had to resign over it eventually has his Capricorn Sun at 28 Capricorn.
Rudi Guiliani, another social buddy of Epstein has his North Node at 28 Cancer. Wilbur Ross has his Jupiter at 25 Capricorn. Even Sarah Ferguson, Andrew's not-quite-ex has her Mars at 25 Libra conjunct her Sun.
The other connecting astro-link is Virginia Giuffre's 26 degree Leo Moon which is exactly the degree of Bill Clinton's Sun and indeed exactly the same as Donald Trump's and Alan Dershowitz's Mars in Leo. Bill Gates Jupiter Pluto are closely conjunct as well. Epstein's Pluto is conjunct Virginia's Sun and Moon; Ghislaine Maxwell's Moon North Node are conjunct Virginia's Sun. Maxwell and Prince Andrew's Pluto are conjunct Virginia's Venus.
It doesn't prove anything but it is a fascinating cross over of energies of people who were all drawn into Epstein's corrupt and unsavoury ambit.
Virginia looks exceptionally stressed from early this February onwards with tr Pluto opposition her Mars and square her Saturn Pluto, running off and on till late 2023.