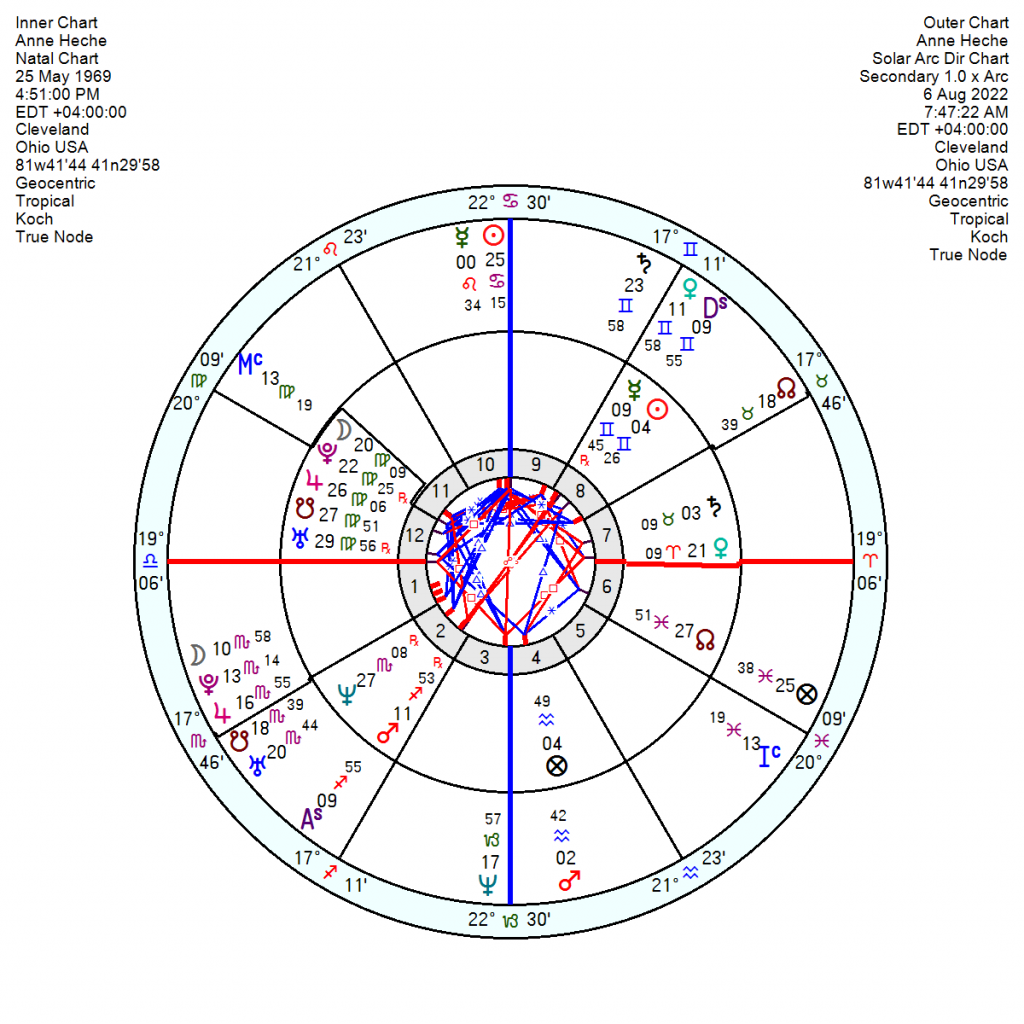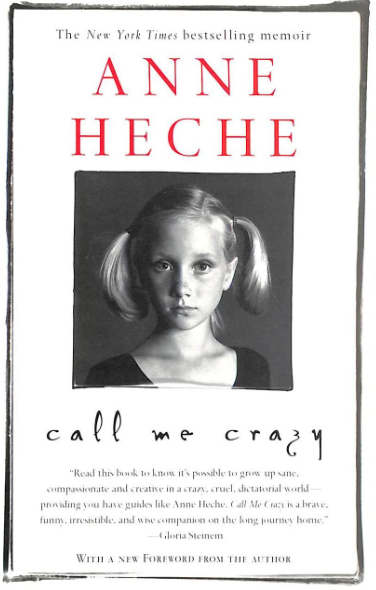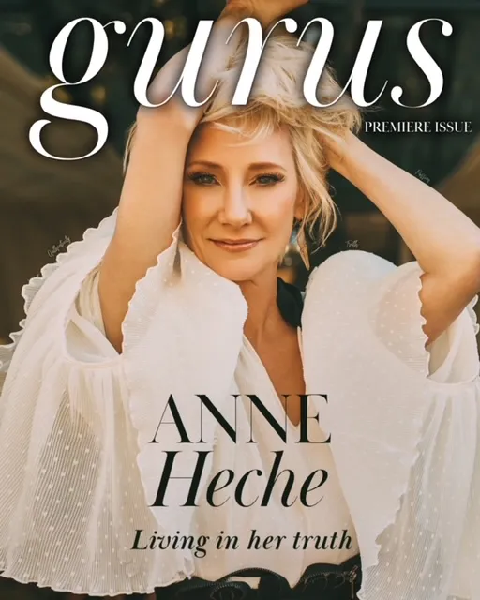 Talented but tortured actress Anne Heche has been involved in a seemingly self-inflicted car crash which ended with the car and a house she crashed into burnt out. She is in critical condition in hospital but expected to survive.
She came to prominence in Donnie Brasco in the 1990s, as well as catching the headlines in her relationship with Ellen Generes. Since then she has worked in film and TV, had two children, a marriage to a cameraman and then a long liaison with another male actor.
  Born 25 May 1969 4.51pm (birth certificate) Cleveland, Ohio, she comes from a troubled family with three of the five siblings dead, a father who died of AIDs, whom she has said abused her from a young age, and a mother who belongs to a fundamentalist religious church, from whom she is estranged. She has been open about her mental problems and alcohol and substance abuse.
She has an intense 8th house Gemini Sun Mercury in a volatile opposition to Mars; with with her Sun also opposition a filmic and addictive-prone Neptune; and a packed 12th house with her Virgo Moon, Pluto, Jupiter and Uranus plus South Node there. 12th and 8th house do require a good deal fo psychological understanding and insight to function at their best.
Her Venus in Aries on the focal point of a Yod to her Moon Pluto Jupiter sextile Neptune would make her feel awkward and at some level unacceptable. She also has an unaspected Saturn in Taurus in her 7th which can lead to a lack of self-discipline and a lack of self-preservation skills as well as a disorganised approach in general to her life.
  At the moment her Solar Arc Mars is almost exactly square her Saturn which is classic for an accident, even if she volunteered for it. The upcoming Scorpio Solar Eclipse will also oppose her Saturn which is always a wake up call. And the rest of her transits are a mix of over and under confidence involving her 12th house Jupiter Pluto so she would have been  struggling with self-doubt and maybe responded by trying to make a dramatic gesture to drag herself out of her inner turmoil.
If she does survive it'll be a long road to recovery.
She surely wasn't given an easy hand of cards to play in this lifetime.