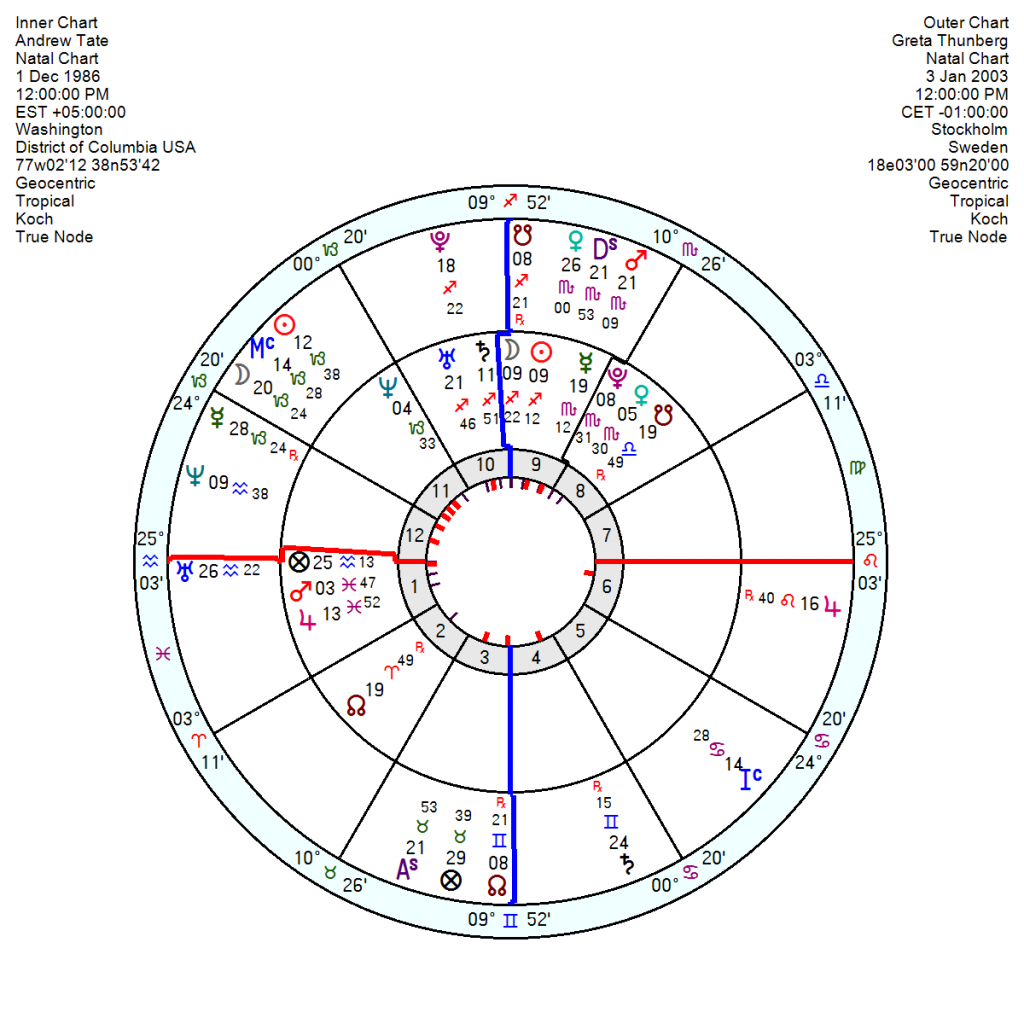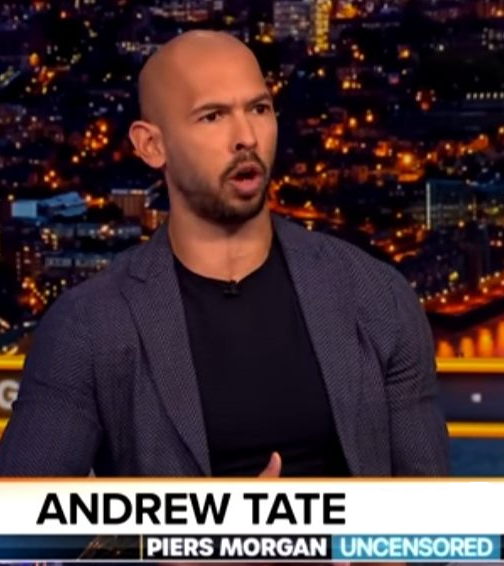 Andrew Tate, a former kickboxer and alt-right-influencer who describes himself as the "king of toxic masculinity" and has been banned from Instagram, Facebook, TikTok and YouTube for his misogynistic commentary still depressingly remains one of the most searched people on the planet. He has now crossed swords with Greta Thunberg who takes no hostages when it comes to slamming back at jibes. He taunted her about his 33 cars and their enormous emissions to which she replied "Yes, please do enlighten me. Email me at smalldickenergy@getalife.com."
He was born on 1 December 1986 in the US, came to the UK with his mother when his parents divorced, became a chess prodigy, took up kickboxing with notable success and then became a social nuisance with his provocative, attention-grabbing me-macho-male brand and ran financial scams as a sideline.
He has a New Moon in Sagittarius conjunct Saturn square a super-charged Mars Jupiter in Pisces. Sagittarius is renowned for being outspoken and Saturn in Sagittarius can be self-righteous. Saturn square Mars is angry and Saturn Sun Moon has problems with self-esteem, emotional as well as talent-wise. Plus he has a sharp-tongued Mercury in Scorpio is an over confident square to Jupiter – and a manipulative Venus Pluto in Scorpio.
  Greta Thunberg is well-equipped to submerge his teenage grandstanding with her unyielding Pluto in Sagittarius opposition Saturn hitting his wayward Uranus.  And her can-be-vengeful Mars in Scorpio is conjunct his Mercury.
  As a human being he is irrelevant but what he represents in the culture is worrisome – an upsurge of immature, violent anti-everything-that-is-not-me hatred.