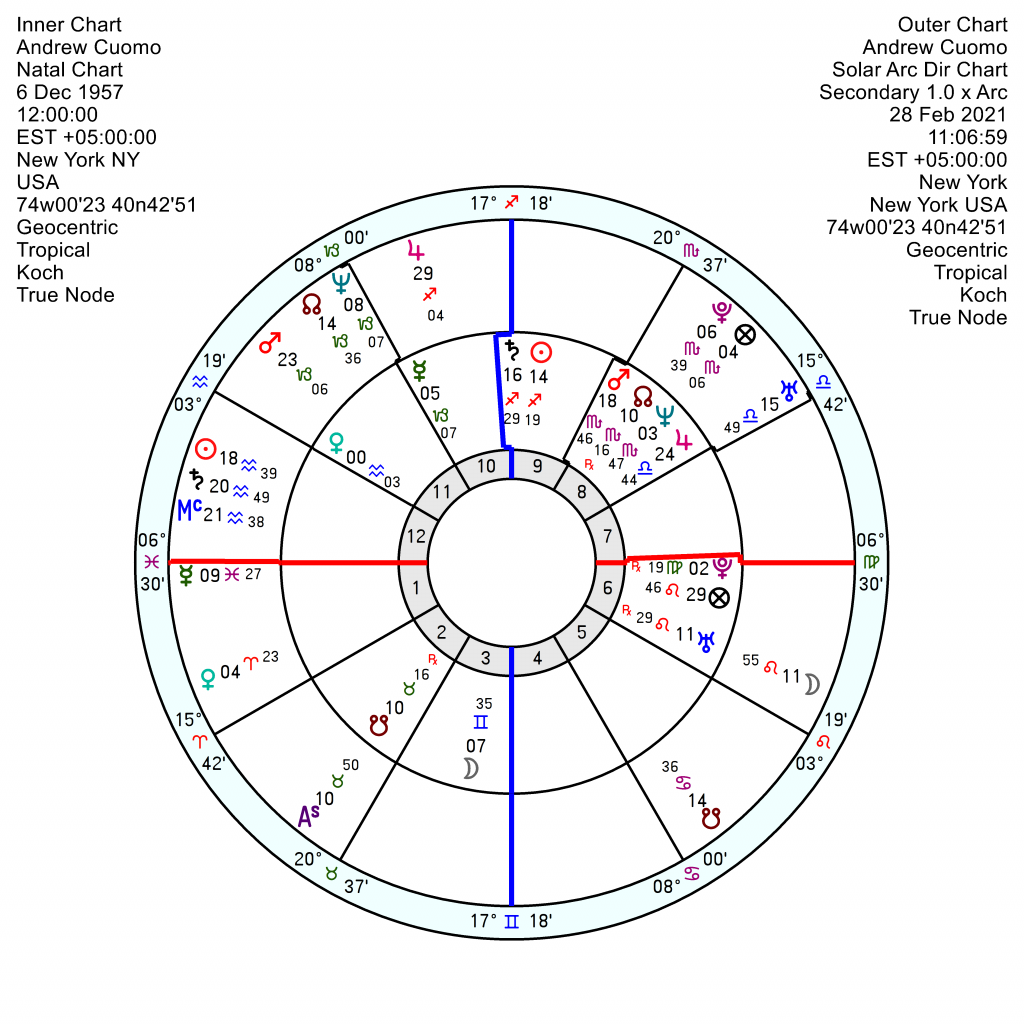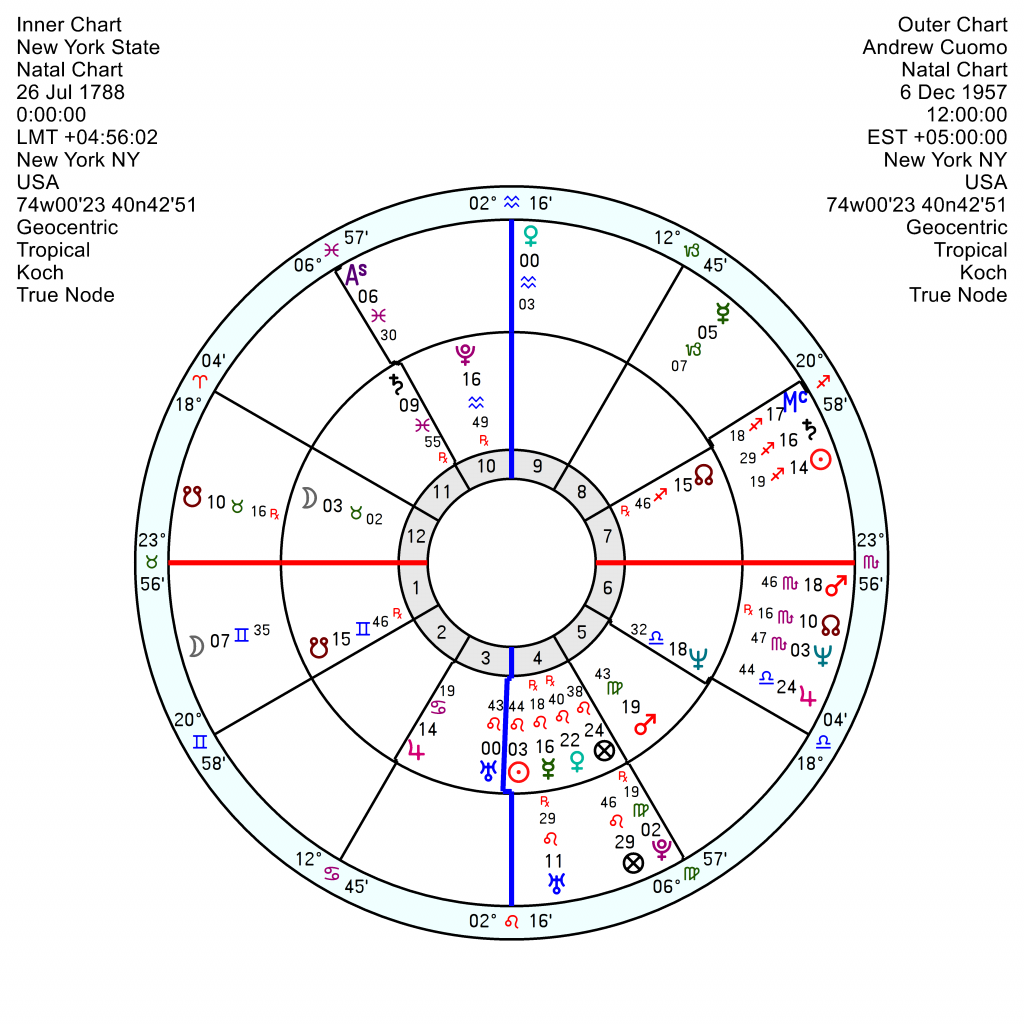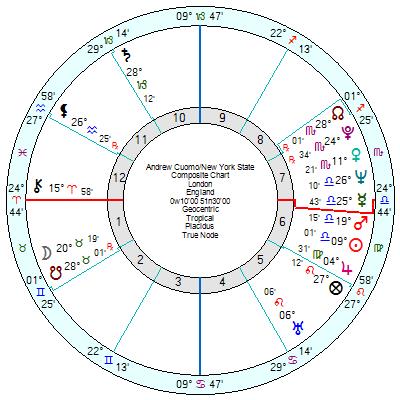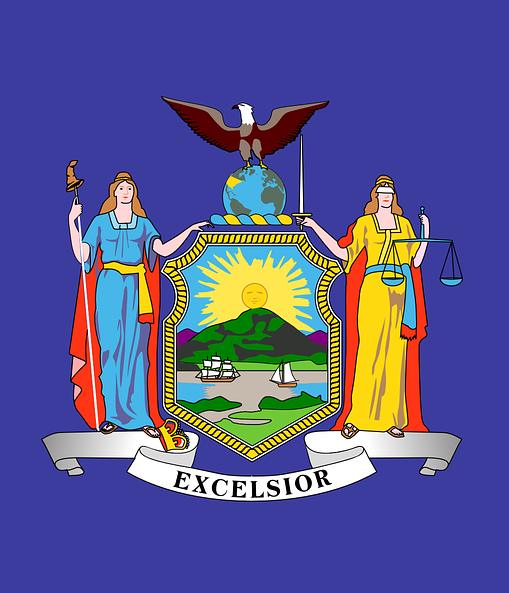 Andrew Cuomo, New York governor, has slid precipitately from his early pandemic high, when he was lauded as a hero, and is now facing a second sexual harassment allegation (denied), charges of bullying and of hiding the true number of Covid-related deaths in NY care homes.
Born 6 December 1957, he has been governor for more than a decade, a role his father held before him. He's an upfront Sun Saturn in Sagittarius trine Uranus – can-be-self-righteous and bluntly outspoken but is also innovative. His Uranus squares a do-or-die determined and vengeful Mars in Scorpio which will give him a short-fuse and a disinclination to compromise or give way. His Gemini Moon may oppose Saturn or square Pluto. His Mercury in ambitious Capricorn is in an intense trine to Pluto and a slippery sextile to Neptune.
  His problem at the moment is a car-crash Solar Arc Sun square his Mars bringing him significant setbacks. The Tr Uranus square tr Saturn will also be tugging on his Uranus within weeks for jolts and jangles, running on into 2022. And the Eclipses, Solar and Lunar, this year in aspect to his Sun Saturn and Moon – will be throwing up additional crises and challenges and facing him with the need to take full responsibility for mistakes and misdeeds (Saturn's karmic kickback).
His Sun Saturn are conjunct the New York State's Sagittarius North Node (26 July 1788) so it is an important relationship for both, though again Saturn will always exact its due for transgressions and bring chickens home to roost at some point. His relationship chart with NY State is mired in suspicion, doubt and confusion this year and 2022/23 as tr Pluto squares the composite Mercury Neptune and then is conjunct the composite Saturn. It won't be a comfortable time for either.
Cuomo's rise-and-fall 10th harmonic is notable and strained; as is his enduring though self-destructive 16H.