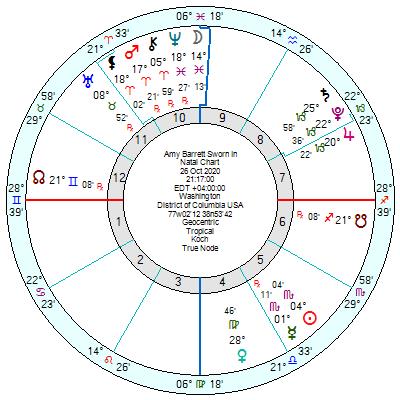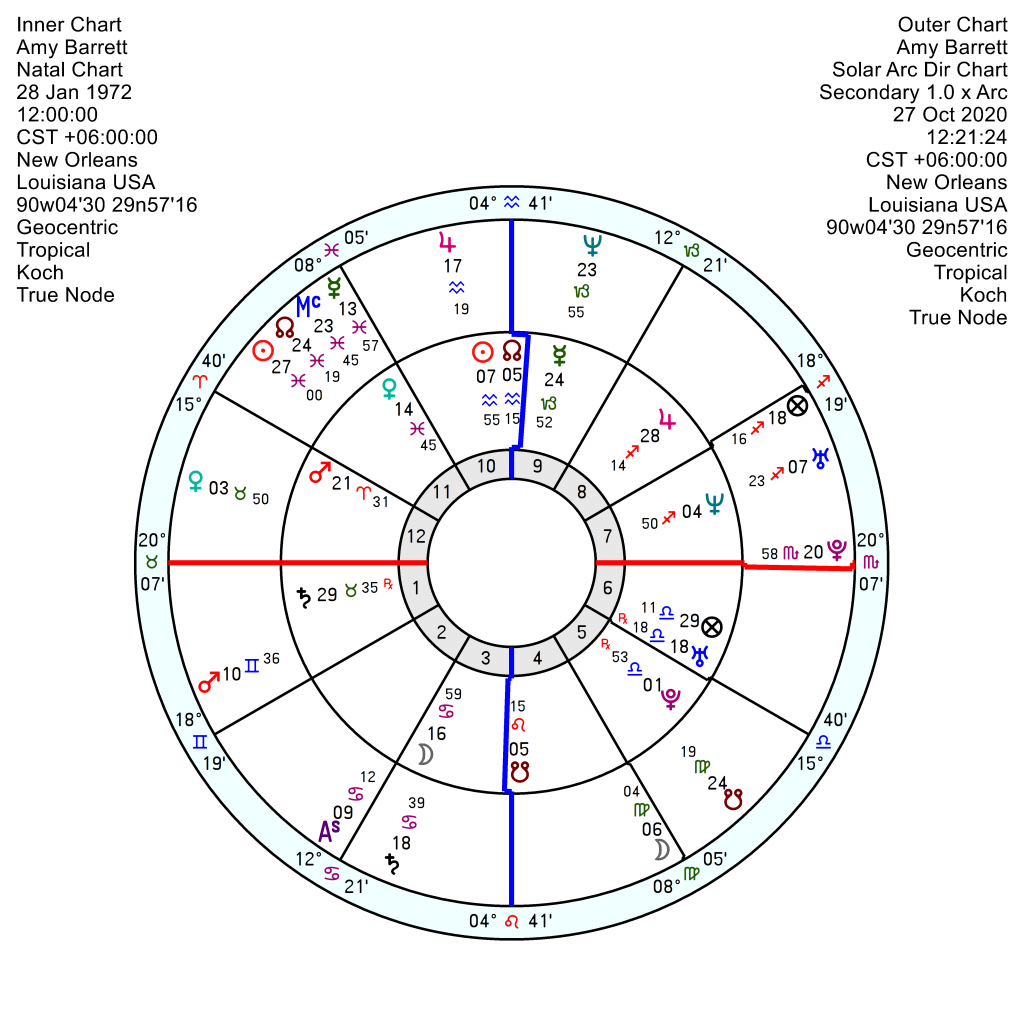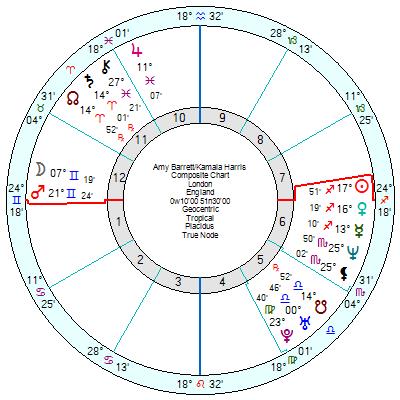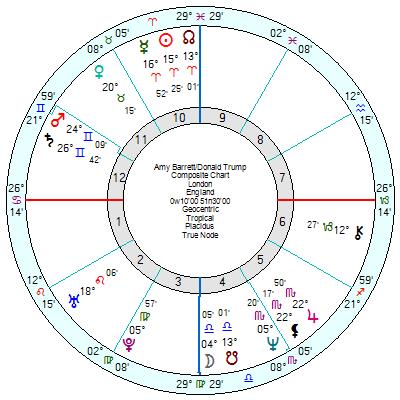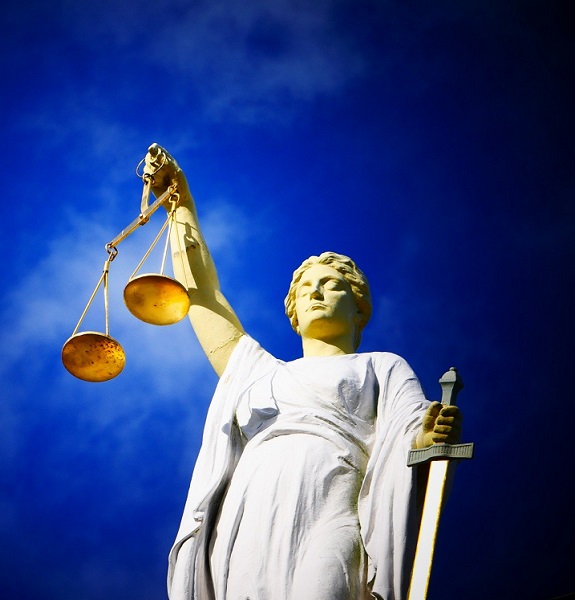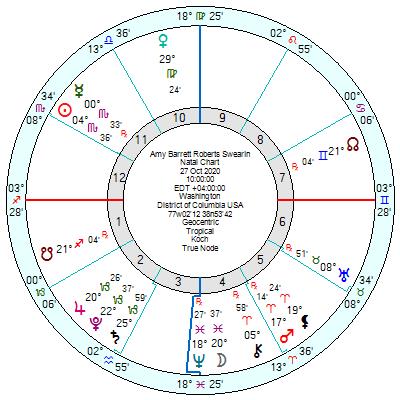 Amy Coney Barrett was sworn in to the Supreme Court at 9.17pm in Washington yesterday. This puts Moon Neptune in Pisces in the 10th which can suggest a caring approach though Neptune's religious zealotry can also be chilling, as well as its slippery indecisiveness. There's a divisive and rebellious Sun Mercury in the grandstanding 5th opposition Uranus which points to a public display of sorts which arguably runs counter to society's inclinations, Uranus being in the 11th.
More significant is an ambitious Mars in Aries in the 10th which squares Saturn, Pluto, Jupiter in the 8th. This is an appointment which will set out to make waves but may well run into hidden obstacles and resistance – and at times attempt to manipulate and use secret methods to gain desired results. It'll be a crisis ridden role.
Her first major drama will come late May/early April 2021, when her relationship with Chief Justice John Roberts is also jangled – and her relationship chart with SCOTUS is moving through stormy seas thereafter for two years, with considerable disappointment about her performance and also in dashing certain of her hopes for what she could achieve.
Her relationship chart with the USA indicates inherent strains in the chemistry as her views are out of step with the prevailing culture; and there will be increasing confusion through till 2023.
The two she gets on least well with are Kamala Harris and Donald Trump.
The relationship chart with Kamala Harris has a toxic dislike composite Mars opposition Sun square Pluto which will be a struggle to the death (metaphorically speaking). That is being triggered by the Eclipses in 2021 and undermined by tr Neptune from late March 2021 on and off into 2022.
There is an aggravated composite Mars Saturn in her relationship chart with Trump, suggesting, au naturellement, that it is a one-sided affair where she is expected to do the master's bidding. 2022/23 will put paid to that notion with tr Neptune square the Mars Saturn and tr Uranus upending the composite Uranus and Venus.
See previous posts – September 19 and September 27 2020 .
ADD ON; She was sworn in by Chief Justice Roberts next morning at 10 am on the 27th – though the earlier chart is likely to be the significant one.
The planetary aspects are the same anyway – with a contrarian Sun Mercury opposition Uranus; Neptune Moon opposing the Midheaven; and an attention grabbing 5th house Mars square Jupiter Saturn Pluto.