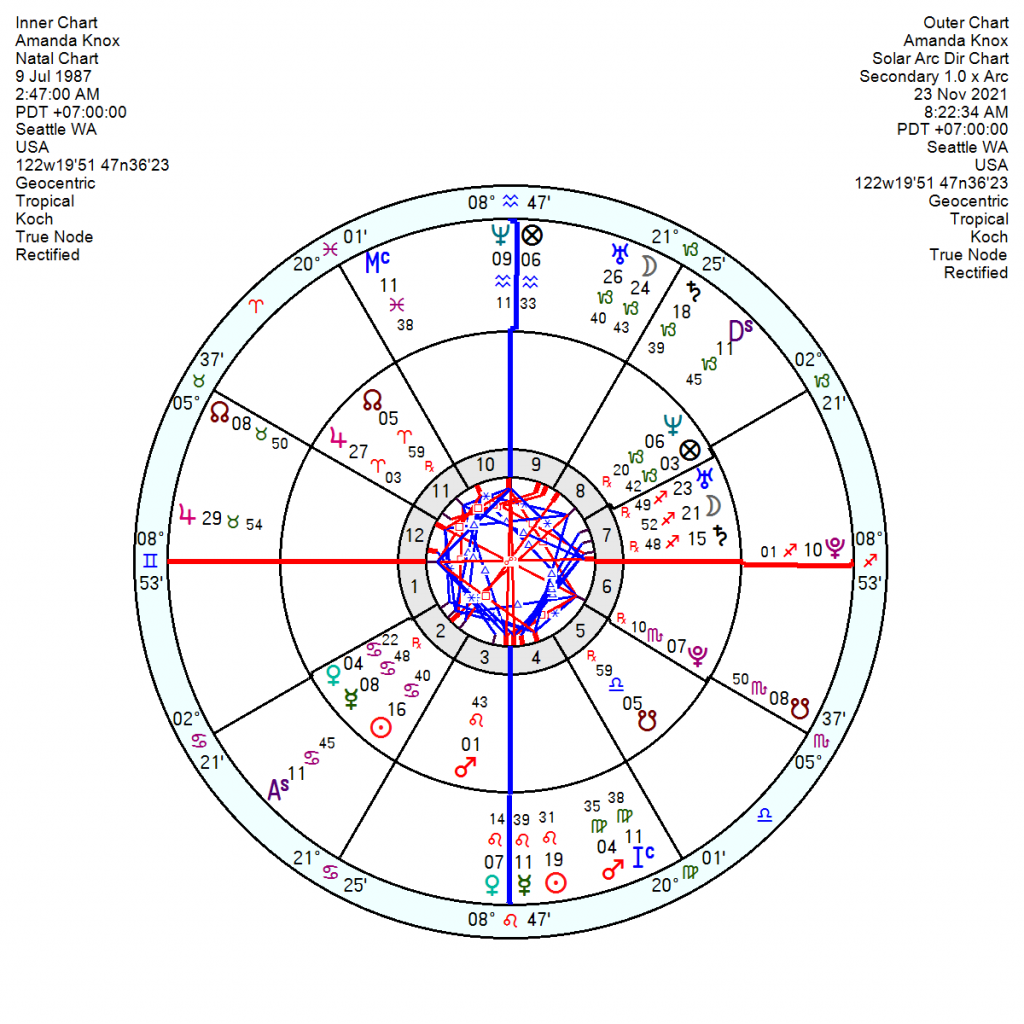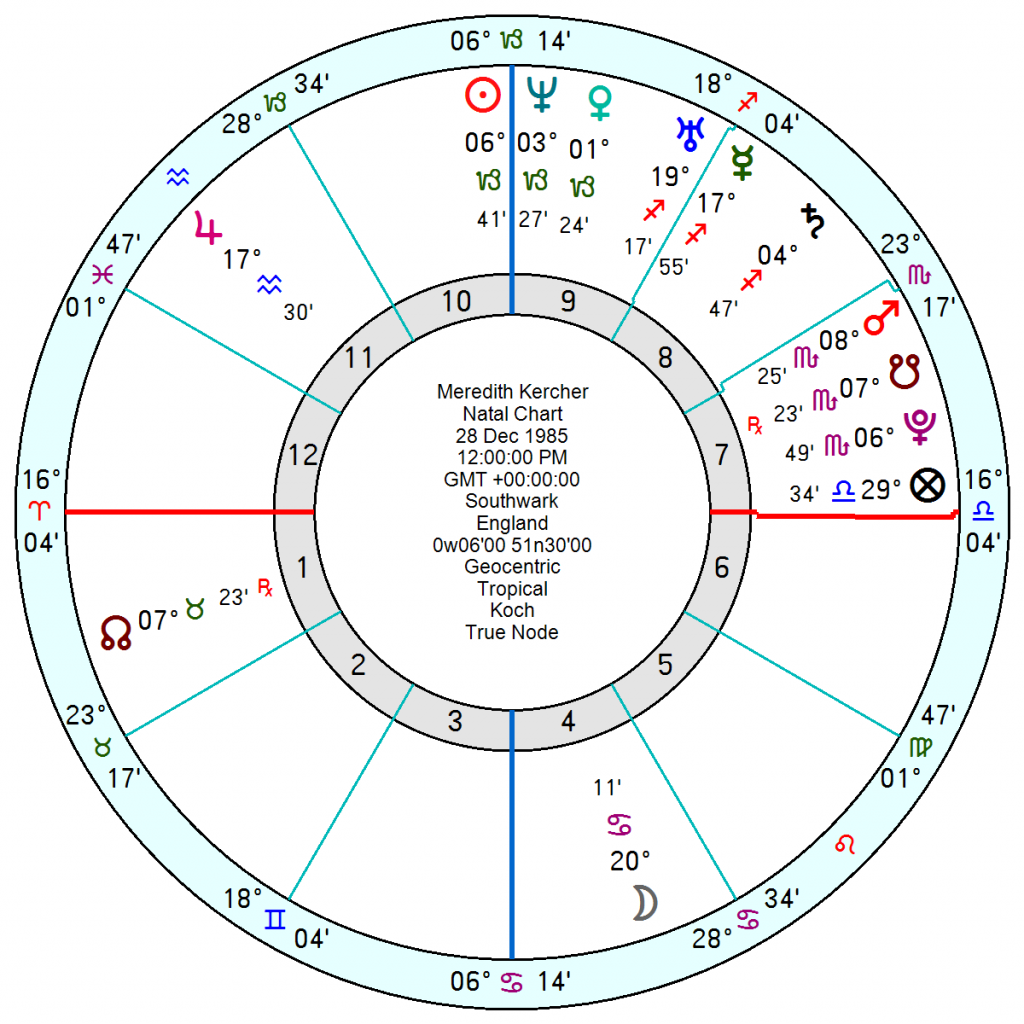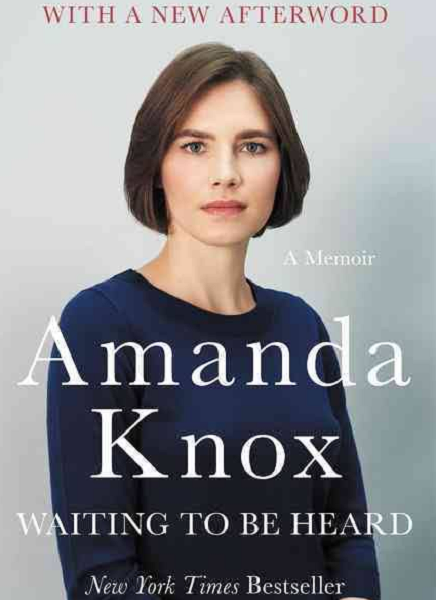 Amanda Knox vilified after the murder of Meredith Kercher in 2007 in Italy and convicted in one of the most notorious trials of the past half-century was then acquitted with the spotlight turning on a shoddy police investigation and sensationalised prosecution. She has never quite disappeared from public view since, nor been totally exonerated in the court of public opinion. Tales of her odd alleged behaviour at her arrest and media-fanned scandal about 'Foxy Knoxy' did her no favours. She subsequently became an author, an activist and a journalist with her memoir, Waiting to Be Heard becoming a best seller.
She married and has recently produced a baby and has an active social media presence with copious photos of her in her underwear which hardly helps to boost her gravitas. Stillwater, a recent movie with Matt Damon, which is a fictionalised version of a story similar in some respects to hers has raised her ire.
Born 9 July 1987 2.47 am Seattle, Washington, she has a 2nd house Sun, Mercury and Venus in Cancer across from Neptune in Capricorn in her 8th. Neptune in the 8th occurs in film stars' charts, giving them an unconscious ability to project an aura. In her case it clearly propelled her onto the public stage in a different way. Her Sagittarius Moon in the needs-a-partner 7th is conjunct a ratchety Saturn Uranus conjunction so she won't find close relationships easy. She also has Mars in flamboyant Leo square Pluto in Scorpio which carries overtones (or undertones) of brutality and ruthlessness. That may be one of the reasons she attracted such a bad press, since energy of that intensity, carried at an unconscious level, will still seep out to be picked up by others.
Meredith Kercher, 28 December 1985, also had a hard Mars Pluto in a conjunction with her South Node and conjunct Knox's Pluto – so quite a tangle. And Meredith's Capricorn Sun was exactly conjunct Amanda's 8th house Neptune. There was some weird karma going on in there even if the murder was all drifter Rudy Guede's doing. He has just been released from a long prison sentence and wants to disappear into anonymity.
Knox has had tr Pluto moving through her trapped 8th house since around 2010 during her trial and four year imprisonment and has only recently emerged from that long tunnel.
Her scapegoat 12th harmonic is powerfully aspected. The meaning of this number is sacrifice. Being sacrificed or becoming a victim to other persons' intrigues. 12 warns against being a victim of circumstances or dragged into other people's affairs to suffer the consequences. It can be the harmonic as well of the victim/healer.
Mars Pluto can also carry the meaning of having the misfortune to suffer brutal assaults.
An old tale destined to keep being retold.