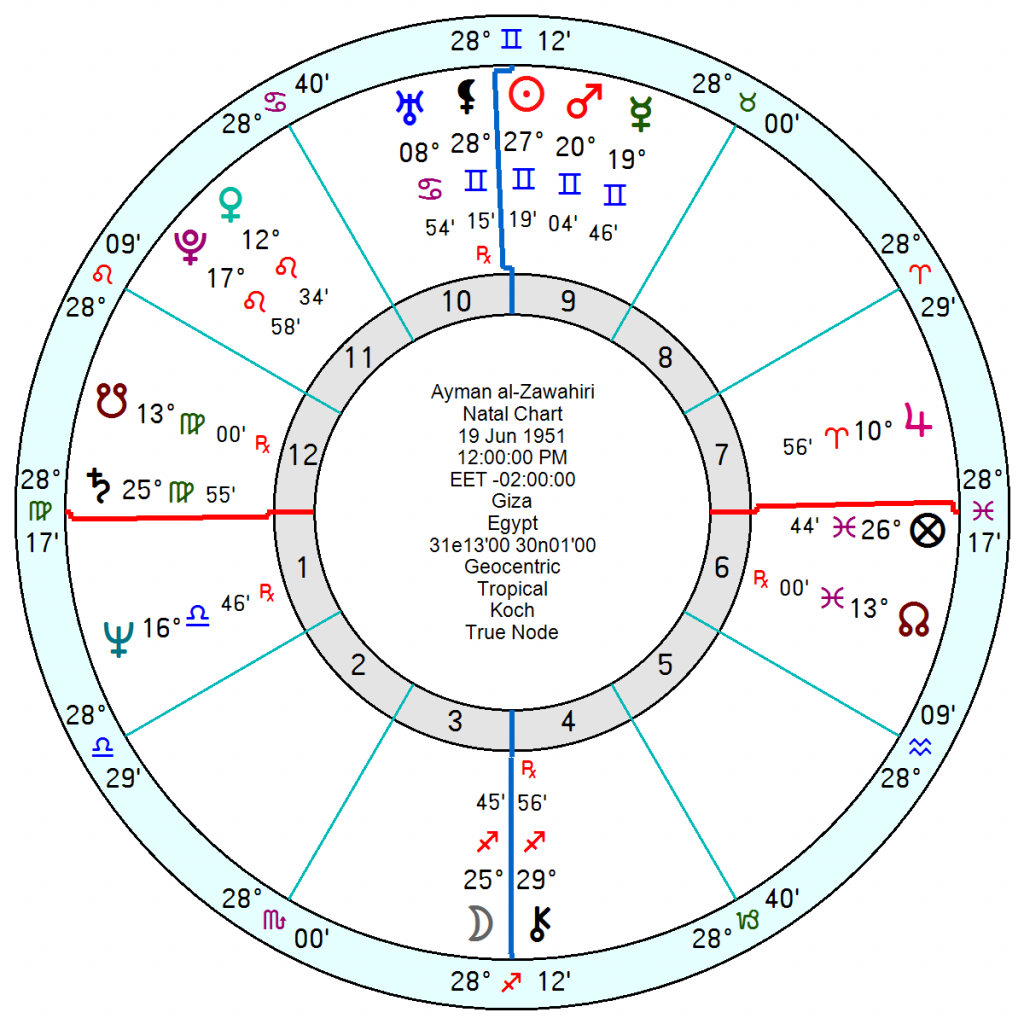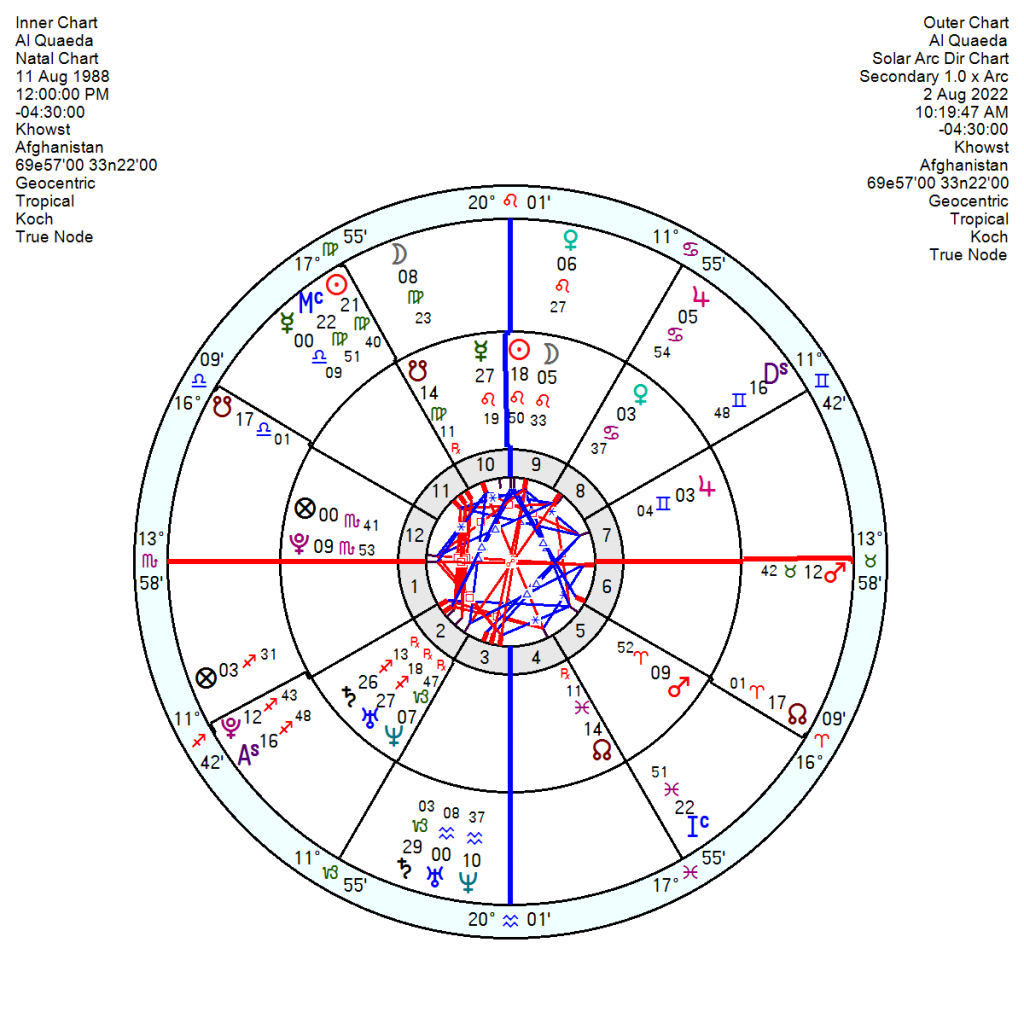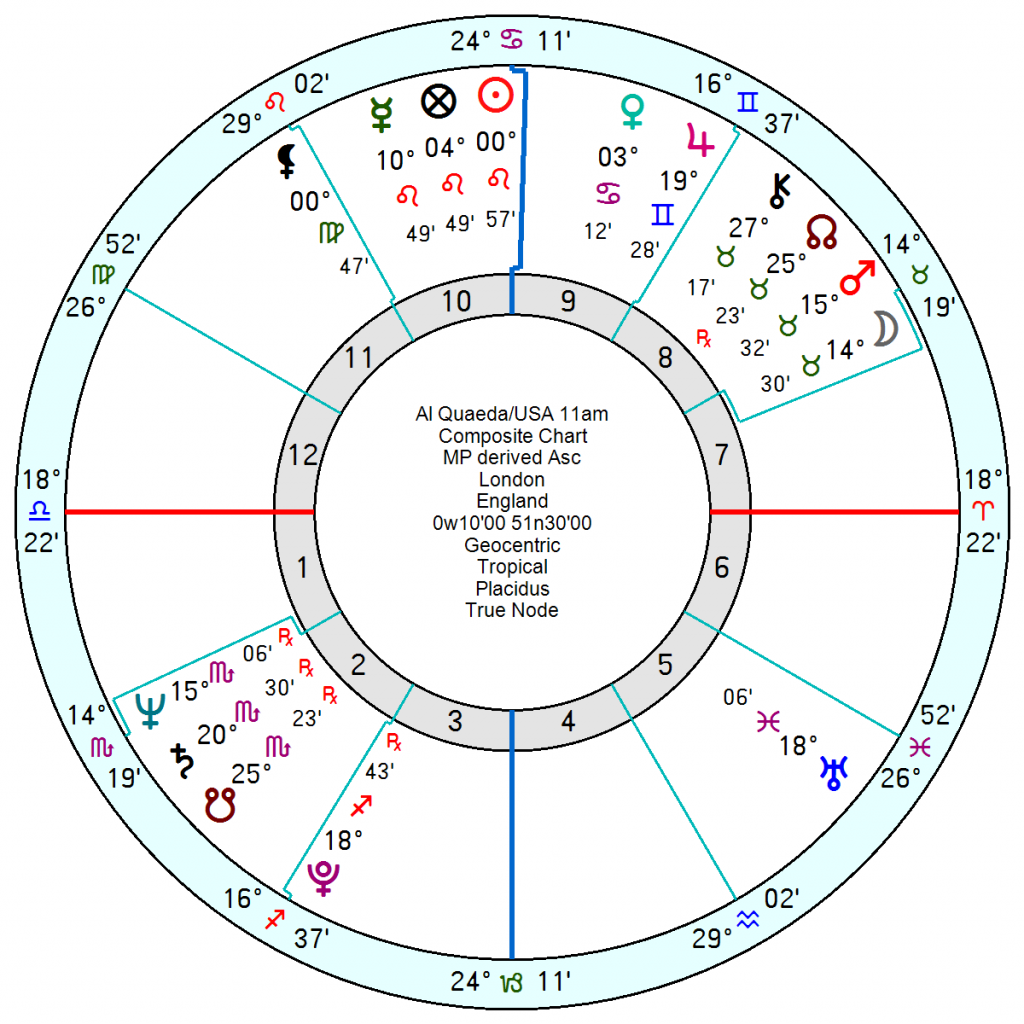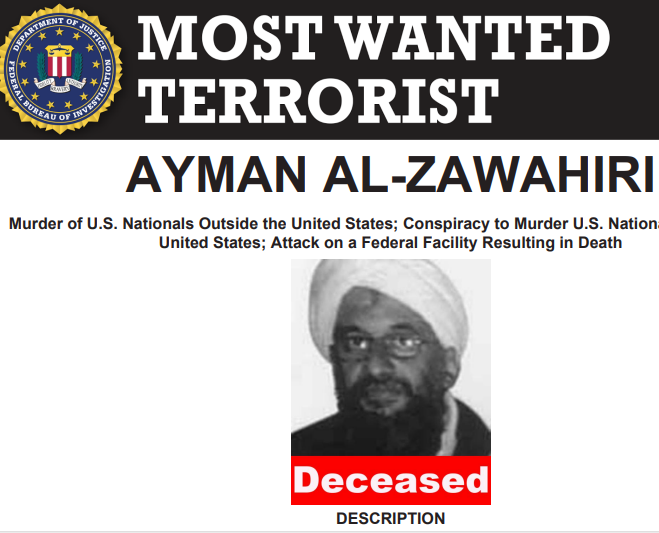 The killing of the al-Qaeda leader Ayman al-Zawahiri in a drone strike in Afghanistan has been met with jubilation in the USA. He was Bin Laden's second in command and is believed to have plotted the October 2000 attack on the USS Cole in Yemen that killed 17 US service members, was an architect of the 9/11 and was indicted for his alleged role in the 1998 bombings of the American embassies in Tanzania and Kenya.
How relevant an event it is in the greater schemes of things isn't clear, given that Al Quaeda is no longer the force it was and Zawahiri has been ill for some time, his duties undertaken by other younger members of the terrorist group.
Zawahiri, 19 June 1951, was a Sun, Mars, Mercury in Gemini square Saturn in Virgo so being undermined by tr Neptune hard aspects last year and this; with tr Uranus square his Pluto when he was killed.
  What is of marginal interest is that the Al Quaeda chart has an 18 degree Leo Sun, exactly in line for the explosive Mars Uranus North Node conjunction of the moment – whether that signals its death knell or a shift in a different direction isn't clear. Though it will have dented morale, there's no doubt.
  I'm searching around for a history-changing moment to accompany the rare Mars Uranus North Node coming together this week and the above may not be it. See post June 17 June 2022 – construction of the Berlin Wall, death of Mao, 1947 bombing of King David Hotel, Jerusalem, 1871 Germany unification.  
The USA/Al Quaeda relationship chart is being triggered this year by the Eclipses and under immense pressure in 2023/2024. It's difficult to see Al Quaeda rising from the grave but there may be other ripple effects yet to be seen.