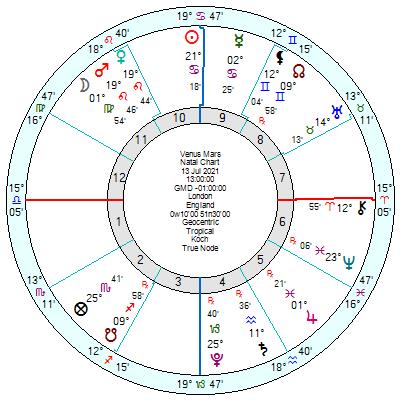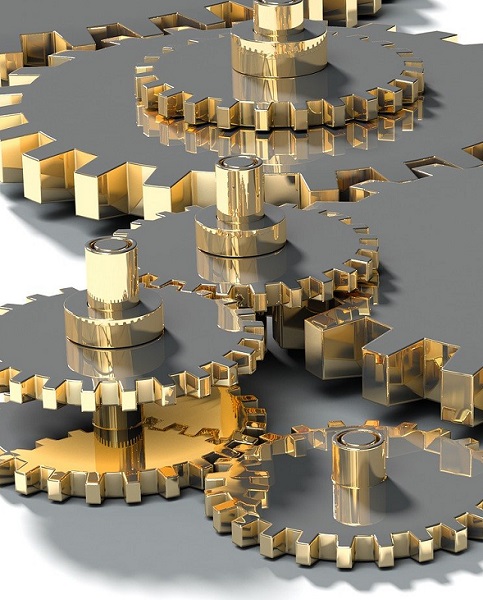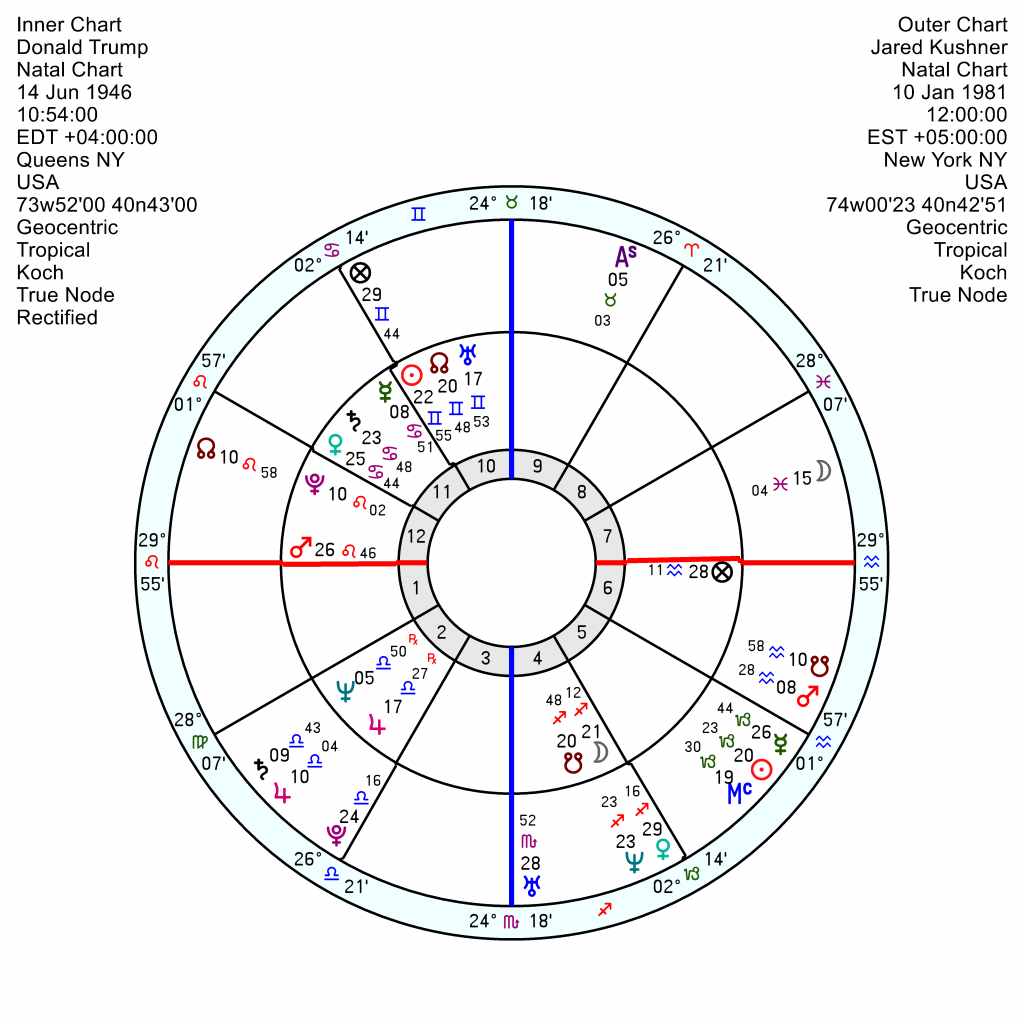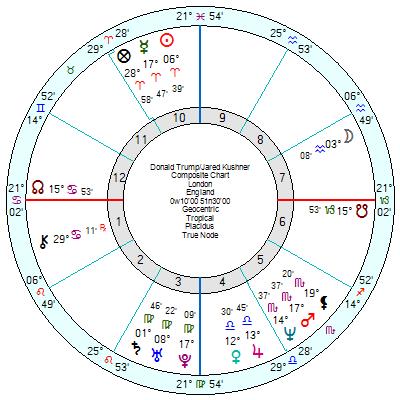 Yods don't appear in every birth chart – two planets in sextile which are in quincunx/inconjunct/150 degree aspect to a focal point planet. So it's worth paying attention when they appear in transit either celestially or in a chart. The recent Venus Mars conjunction being a case in point – with Neptune sextile Pluto inconjunct Venus Mars.
The rule of thumb interpretation for a quincunx/yod is – needing adjustment, unsatisfying, energy draining, strained – the planets don't function well together as a team. So there's always a left-out feeling as if one planet can't express itself or only erratically which leads to too much and then too little of the focal point's nature.
Yods are not much researched and one theory is that having fast moving planets on the focal point doesn't count as a Yod but is more a double quincunx. But not everyone agrees.
In general there is a sense of energies that need to be reassembled or adjusted before there can be progress. Without that there's a haphazard and disorganised, sometimes passive-aggressive or self-defeating mood.
Tierney remarks: "The quincunx can be viewed — as a "nagging problem" operating over an extended period of time." As opposed to squares and oppositions which bring clear conflict and crises that demand decisive action.
Obviously this week's Yod had the faster-moving inner planets Venus and Mars on the focal point – and transiting Yods won't operate exactly as they do with a more concretised birth chart Yod. But there will almost certainly be the same – not-quite-clicked-into-place and disorganised feel about the mood.
In an individual chart a Yod usually has to wait for a 'fated' event i.e. a chance happening from outside which clicks it into place and what follows is a singular, focused sense of direction. One of the classic examples is Michael Phelps the swimmer who was a disorganised kid with ADHD etc and his parents eventually sent him off aged 7 to swim to soak up his energy. And the rest is history. His Yod has Mars has a focal point.
There are interesting examples of relationship Yods formed either on synastry – comparing the two charts – or in the composite chart itself. Where they occur one individual will change the destiny of the other in a significant way, sometimes leading to a radical alteration of life's direction. Their coming together tends to be unexpected and fast-moving rather than a steady development. The Duke of Windsor and Wallis Simpson are one example, Jaqueline Kennedy and Ari Onassis another. In the latter case Onassis' Uranus was quincunx Jackie's Sun sextile Jupiter.  Myra Hyndley and Ian Brady, the Moors murderers (child killers) are another example. And Liz Taylor and Richard Burton with Liz providing the focal point planet, so being the main instigator of change.
The most recent example is Donald Trump and Jared Kushner with two Yods formed in their synastry and a central composite Yod in their relationship chart. They changed each other's destiny for good or ill.