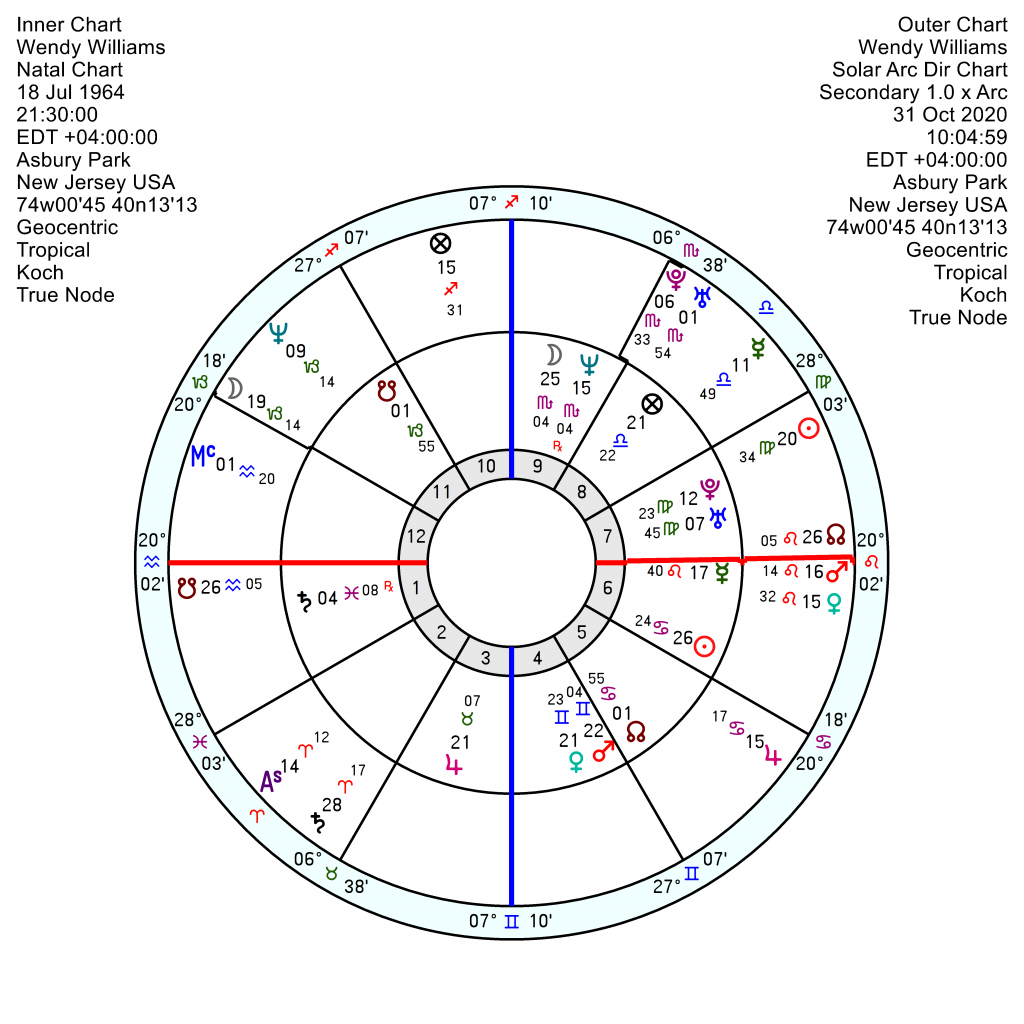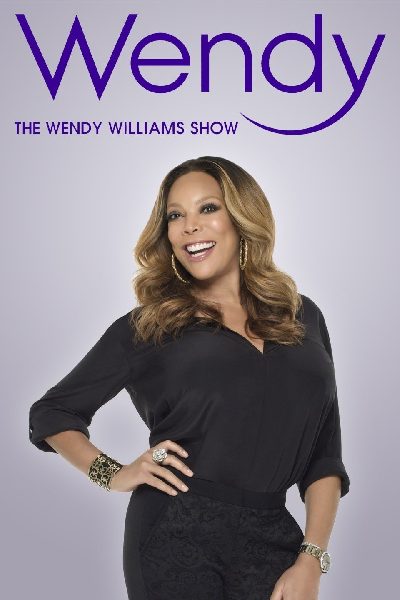 Wendy Williams, the nationally syndicated television talk show host, has been causing concern amongst fans for her distracted appearance on a recent show. She has spoken in the past about her substance abuse problems with cocaine and she also suffers from Graves' disease, hyperthyroidism and lymphedema, so will undoubtedly have her off days.
  She was born 18 July 1964 at 9.30 pm New Jersey, and prior to getting her TV show in 2008 was a radio DJ known in New York as a "shock jockette" for her brash personality and on-air spats with celebrities. She has written a New York Times best-selling autobiography and six other books.
She has a hard-working 6th house Cancer Sun trine an intense 9th house Scorpio Moon which opposes a 3rd house Jupiter in Taurus – communication is her thing. And with a rebellious Uranus Pluto in Virgo in her 7th she'll come across loud, strong and unpredictable.
  What's clear is that she is moving into a highly pressured phase in her life with tr Pluto opposing her Sun from February 2021 for two years thereafter, which will change her priorities. Plus a debilitating run of Neptune transits squaring her enthusiastic Venus Mars in Gemini from next spring onwards on and off till late 2022 which will lower her energy and optimism.
  At the moment tr Saturn is making the final opposition to her Sun which is always downbeat and the triple conjunction of Pluto, Saturn, Jupiter is moving through her hidden 12th so she will be conflicted either psychologically and physically – not an easy time for her now or ahead.