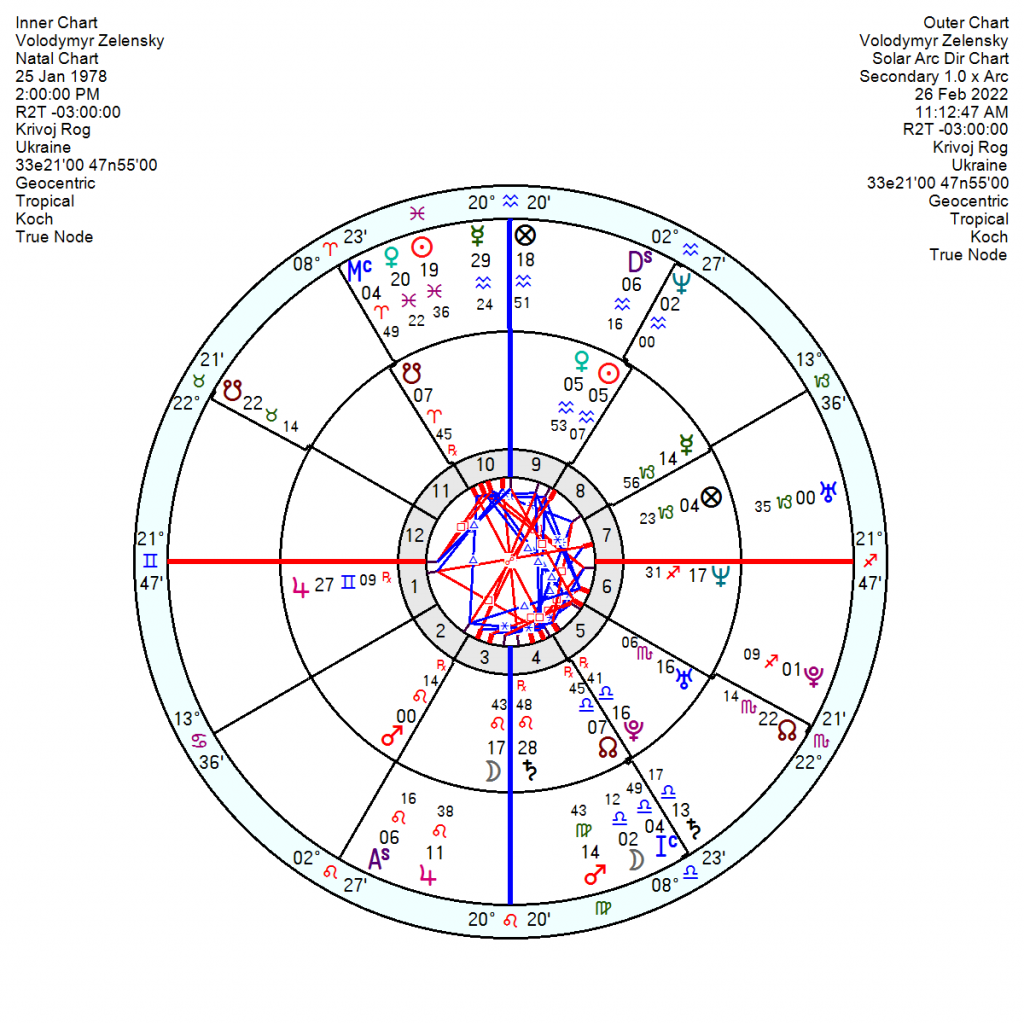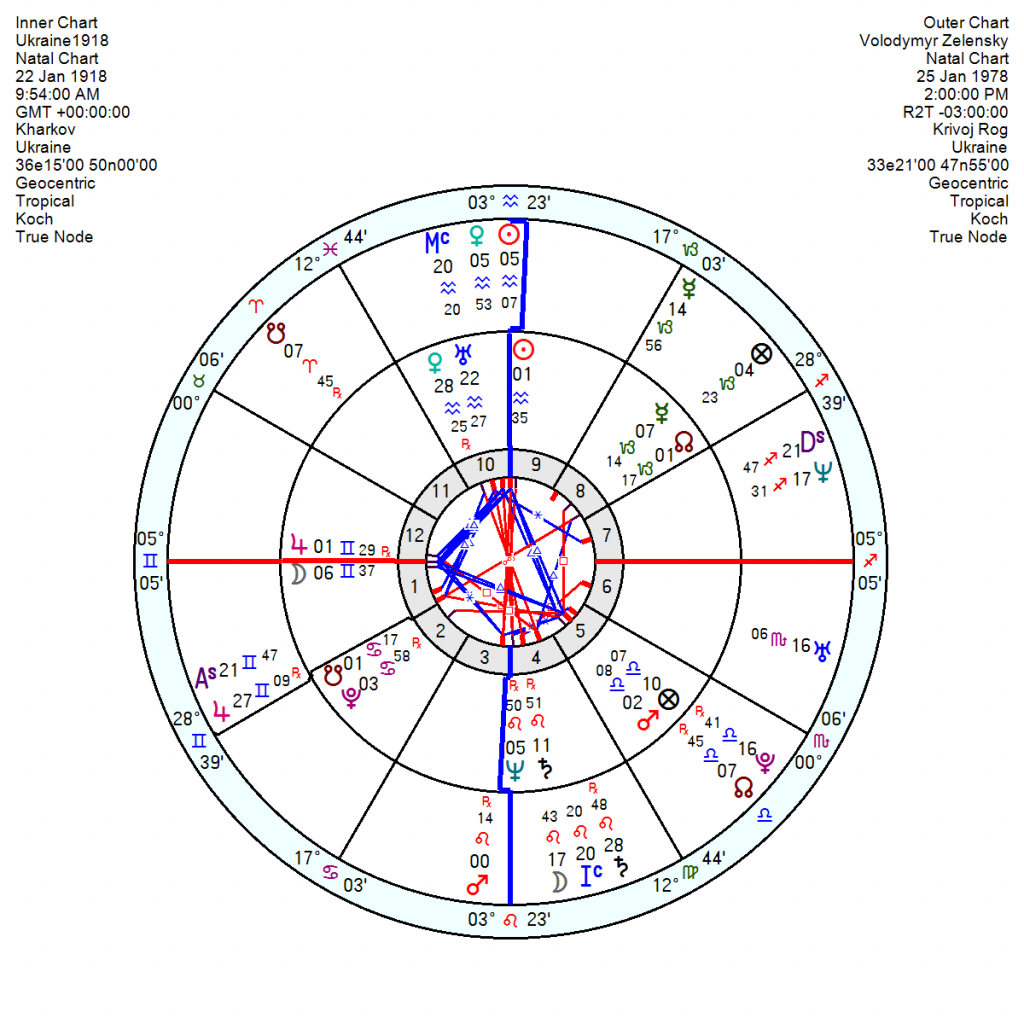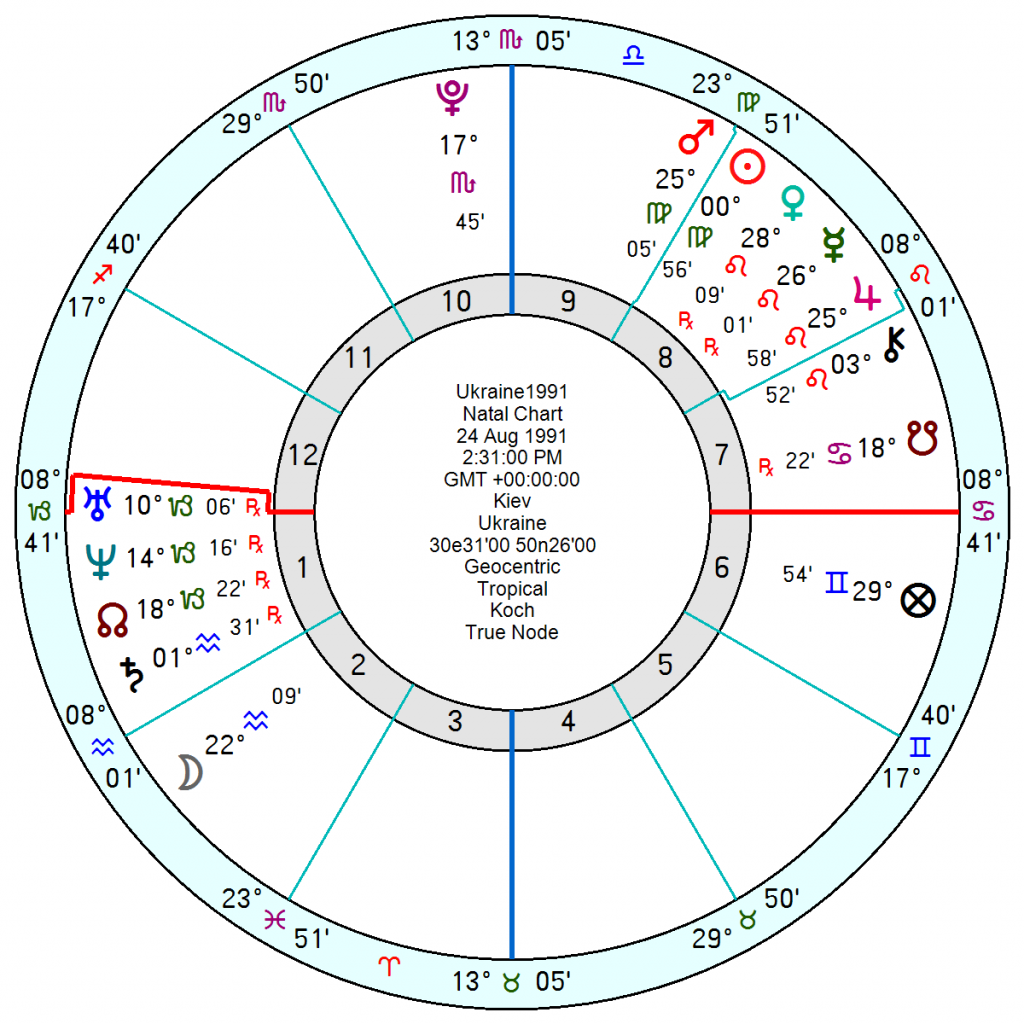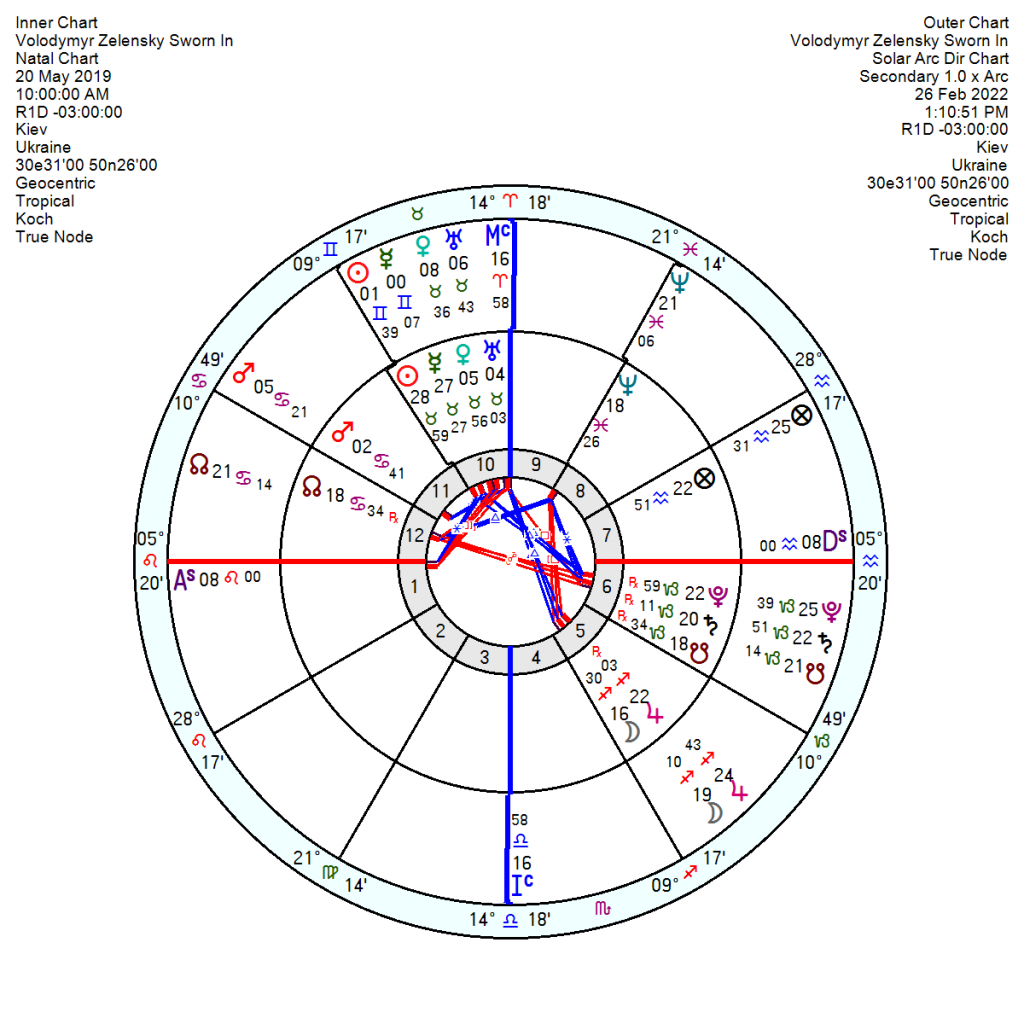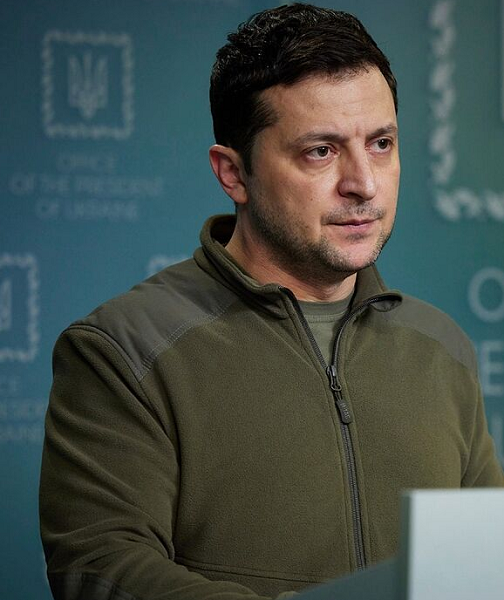 Volodymyr Zelensky, the Ukraine president, has exceeded expectations by standing courageously against the Russian onslaught. A former comedian and actor, he did not seem a natural war-time leader but in an impassioned and defiant video he said: " 'I am here. We will not lay down any weapons. We will defend our state, because our weapons are our truth. Our truth is that this is our land, our country, our children and we will protect all of this. This is what I wanted to tell you. Glory to Ukraine!'
  He was born 25 January 1978 2pm Krivoj Rog, Ukraine to Jewish parents with an academic father (Cybernetics and Computing Hardware) and an engineer mother and grew up in a Russian-speaking part of Ukraine. His grandfather, served in the Red Army in World War II and several relatives were killed in the Holocaust. Zelensky took a law degree but opted to go into showbusiness, and created his own production company. During the Donbas crisis of 2014 his company donated to the Ukrainian army. He was voted president on an anti-corruption ticket in 2019 after starring for four years in a popular TV drama series where he played the role of president.
He has a charming, communicative and stubborn 9th house Sun Venus in Aquarius opposition a flamboyant and outspoken Mars in Leo in his 3rd house. He has an attention-commanding Pluto in the 5th trine his Midheaven with Neptune sextile. His intense Mercury in Capricorn in the 8th is in a dogmatic square to Pluto. And his reforming Uranus is on the focal point of a T square to a Leo Moon opposition his Midheaven. It's a Fixed chart so he is designed to persevere and not bend in the breeze. Jupiter in Gemini below his Ascendant will give him the ability to motivate and encourage.
It's not the chart of an individual who is a natural in crises but his Sun Venus sit on the Midheaven of the Ukraine 22 January 2018 9.54pm Kharkov chart; and his Midheaven is conjunct the Aquarius Moon on the Ukraine 24 August 1991 2.31 pm chart – so he does key into his country in a unique way to promote leadership. On the 1991 chart his emphasized Uranus is also conjunct the country's 10th house controlling Pluto, which will give him the urge to free Ukraine from the shackles of dictators.
His personal chart is understandably stressed at the moment with tr Neptune opposition his Saturn/|Pluto midpoint until mid March, and again later in the year; with losses and glitches through this month; high risk after mid April till early May (returning Jan/Feb 2023). Tr Uranus will oppose his Uranus and square his Moon from late May, on and off into 2023 bringing emotional upsets, forced changes, and sudden decisions. There will be a glimmering of light mid June to early July alongside high tensions and confusion which also returns mid Oct/Nov and April 2023. In many ways his greatest challenges come in 2023 to 2026 when tr Pluto opposes his Mars and is then conjunct his Sun Venus, which will be infuriating frustrated, trapped.
Mid this June to early July this year shows up as a significant upheaval point in many of the neighbouring country charts (and Germany) so there may be key events around then.
Zelensky's Term chart, 20 May 2019 at 10am Kiev, has the warlike, tough-conditions Saturn Pluto conjunction in Capricorn in the 6th house trine a 10th house Mercury Sun Algol in Taurus – all harbingers of a crisis-ridden administration. It's under massive pressure at the moment from the Solar Arc Saturn moving to close the conjunction to Pluto to exact as of now; and the rest of the year looks swampy, uncertain and confused; though with an upbeat tr Pluto trine the Mars/Jupiter midpoint now till early March which clearly coincides with his brave effort to face down Putin's domination. That does return late June/July and across the New Year but there's no saying the administration will be around much longer if Kiev falls.