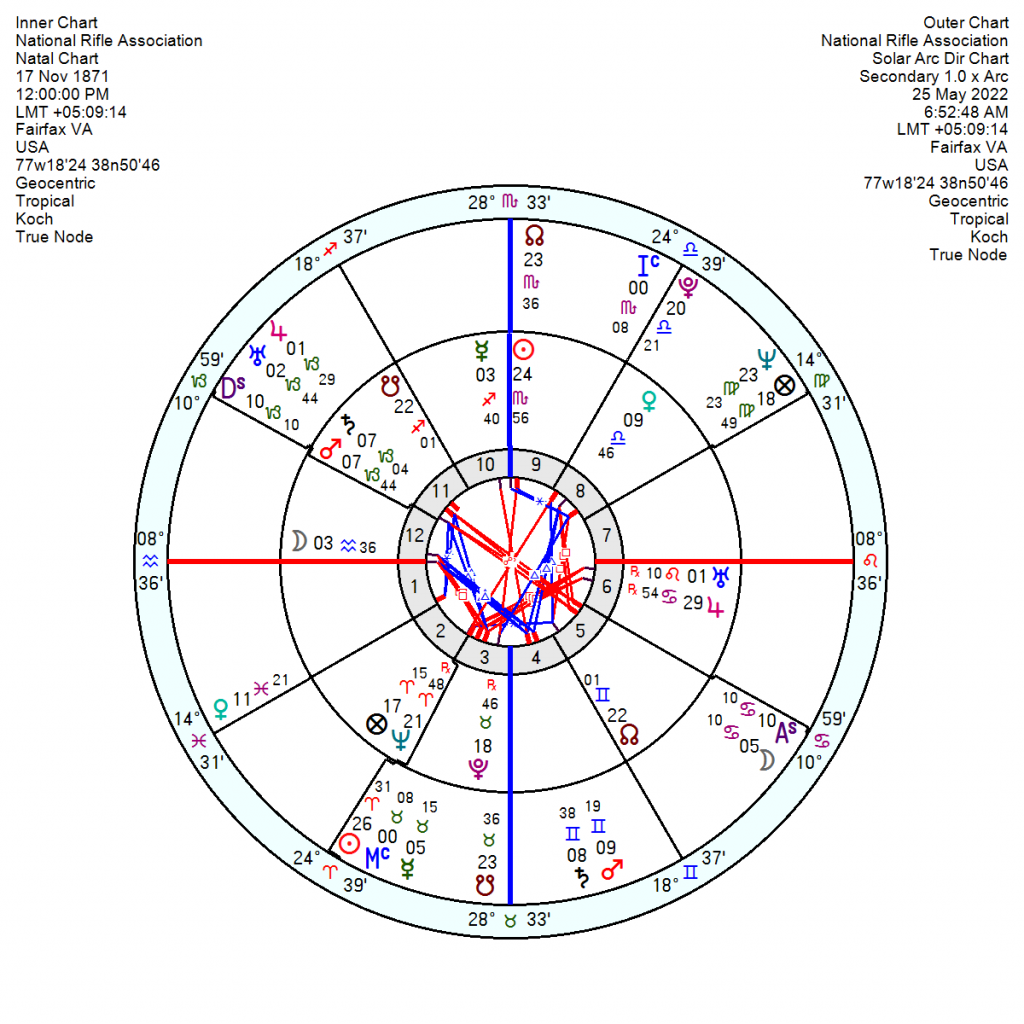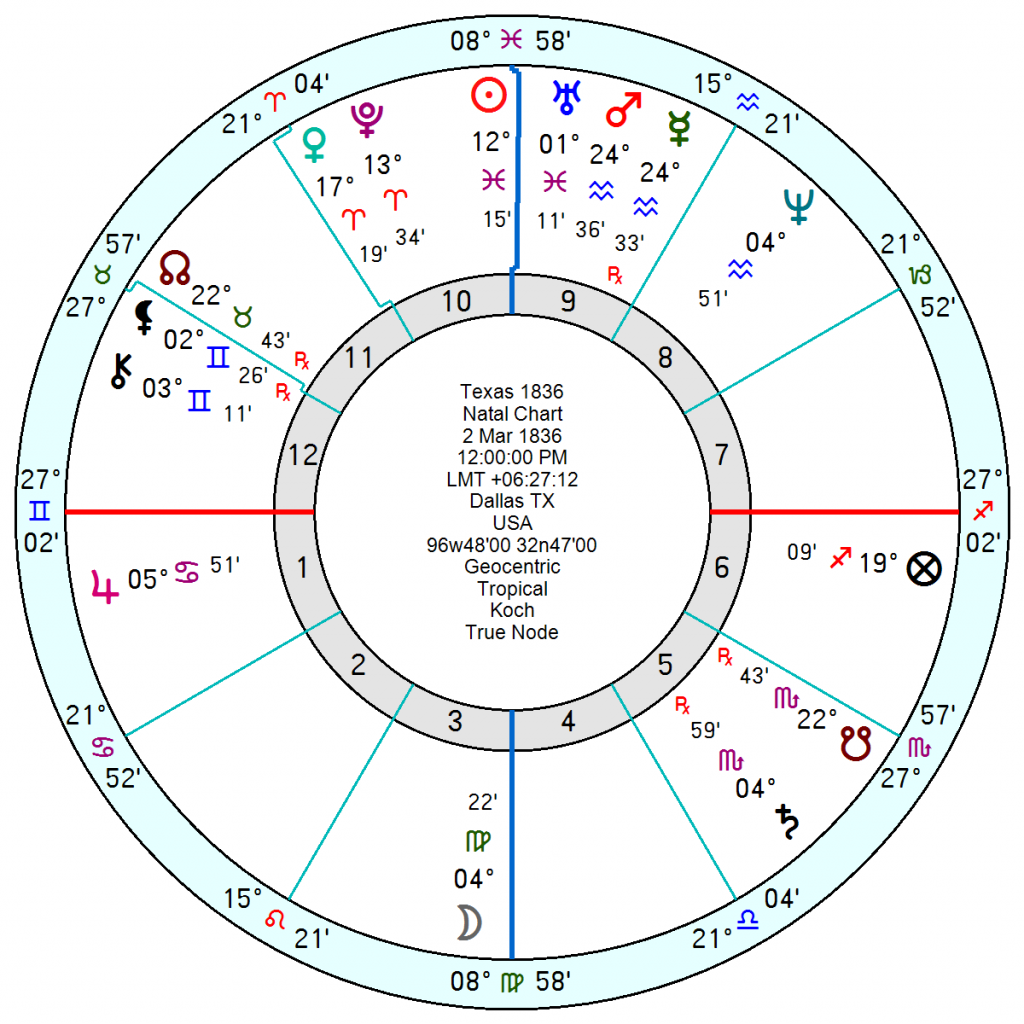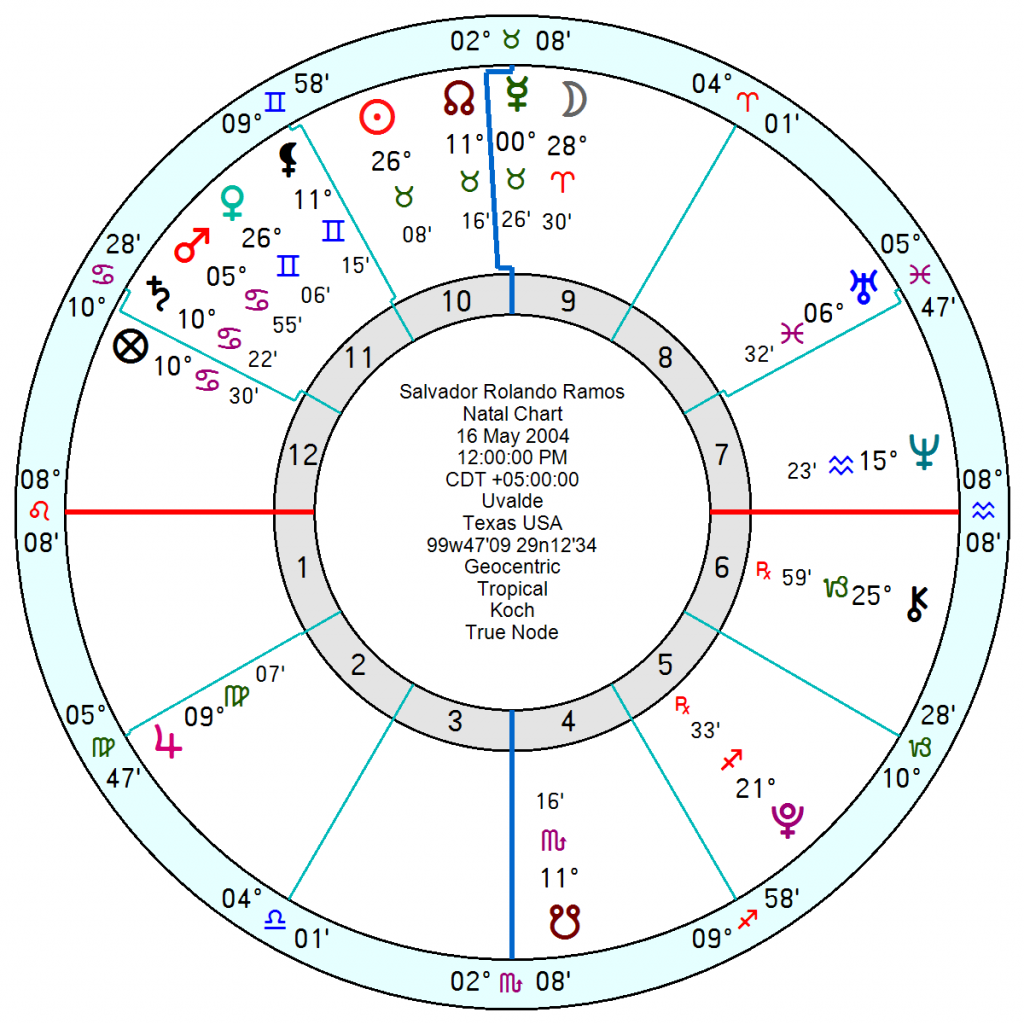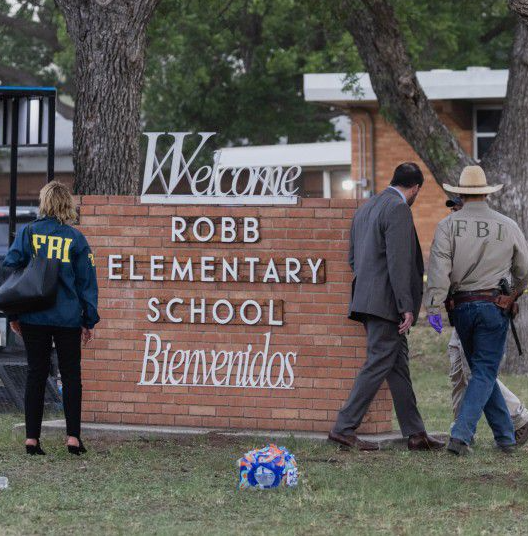 America's gun addiction problem has hit another new low with nineteen Texas primary school children shot dead by a disturbed adolescent wielding military style rifles. The usual howls of outrage greeted the news but whether anything will or indeed can be done to deal with the problem is questionable.
The recent May 16 Lunar Eclipse at 25 Scorpio opposition Algol square Saturn in Aquarius always did look troublesome. And indeed it clashes mightily with the National Rifle Association (NRA) Scorpio Sun opposition Pluto in Taurus; as well as the Texas state Mars Mercury in Aquarius. As well as the USA 1776 chart's Solar Arc Mars in Aquarius.
The NRA founded 17 November 1871 has been in turmoil in the recent two years with a welter of legal suits, attracting accusations of "abuse and fraud" with CEO Wayne LaPierre accused of excessive compensation and exorbitant spending of NRA funds on himself and his wife.
Not only will this year's Eclipses be rattling up the NRA Scorpio Sun and Pluto; tr Uranus will also upend the Pluto by conjunction from this July onwards with more disruptions and forced change through 2023/24 as tr Uranus opposes the Sun. One way and another they'll have to shift ground.
Evidently Trump is due to address them within days and as per usual no guns will be allowed at this meeting – it's beyond parody.
Texas became a state on 2 March 1856 and the Taurus North Node square Mars Mercury in Aquarius are being thrust under the Eclipse spotlight this year as well as catching the tr Uranus hard aspects in 2023/24.
The shooter, Salvador Rolando Ramos, 16 May 2004 (net sources) shot dead by police, had his Taurus Sun closely conjunct Algol and being shaken up by this recent eclipse. He had a hard-edged, volatile Mars Saturn in Cancer trine Uranus – and had been bullied for a speech defect, so he wouldn't be even tempered.
Every country has their area of madness but the insanity of modern USA is beyond thought – especially given the overwheening US pride in their 'exceptionalism', morality and global leadership qualities.
The US ratio of 120.5 firearms per 100 residents, up from 88 per 100 in 2011, far surpasses that of other countries around the world. Other stats below.