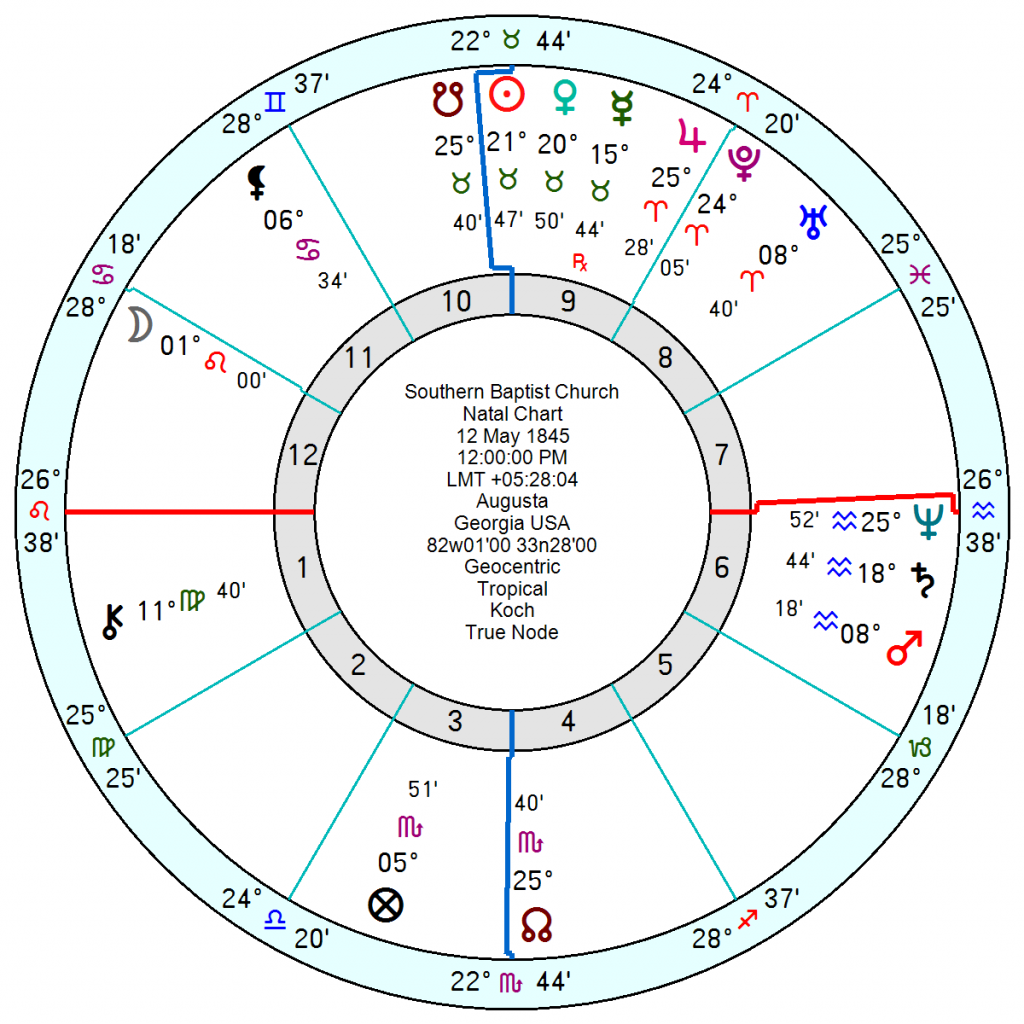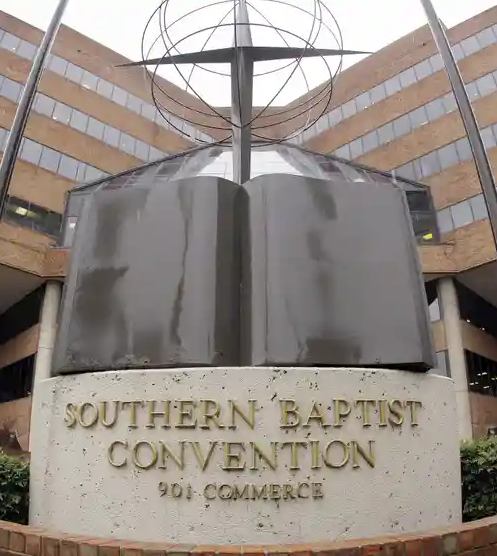 Church cover-up of sexual abuse is hardly new given the relentless stream of accusations against RC priests and others in recent decades. What is noteworthy about the 'apocalypse', as one former adherent described it, which has hit the Southern Baptist Church this week as a report was published describing the mishandling of sexual abuse allegations, is that it is the largest Protestant and second-largest Christian denomination in the USA. So a not insignificant part of American culture.
It may be the USA Pluto Return is upending the sewers, triggered for some reason by the recent Lunar Eclipse. The Eclipse was certainly activating the Southern Baptist chart, 12 May 1845, with its Taurus Sun Venus South Node (conjunct Algol) and square Neptune Saturn in Aquarius. And it is on its Saturn Return.
The report detailed charges of deception, stonewalling, and intimidation and vilification of victims and those calling for reform. The leaders of the denomination used the Bible and spiritual language as weapons against the innocent victims. One leader said the claims of abuse survivors were a "satanic scheme to completely distract us from evangelism." Two survivors of sexual abuse who became advocates for victims were written off as "the devil being temporarily successful."
One survivor said her experiences 'left a legacy of hate' and she referred to it as 'soul murder.'
Southern Baptist churches are evangelical in doctrine and practice, emphasizing the significance of the individual conversion experience, which is affirmed by the person having complete immersion in water.
The SBC chart is facing the shocking disclosures as tr Uranus is conjunct the Mercury in Taurus exactly now and moving on to conjunct the Taurus Venus Sun in 2023 plus the Eclipse effect – another organisation in for a rocky ride, and not before time.